Before I could realize it, summer was over and I'd already tackled the back to school supply list. A.J. is going to a new school for first grade!
Ten weeks of summer seem so daunting back on the last day of school. At that time, I'd only registered A.J. for one formal week of camp, which extended to two weeks at local private schools. As a Braves Blogger we reviewed a week of Youth Baseball Camp. That's only a total of three weeks of camp. The rest allowed us to go with the flow.
While scouring the NextDoor App and trying to learn our new neighborhood after we moved, I found out about an open basketball night at Rehoboth Church near Tucker. That's where I met the pastor's wife who told me there was a week-long church camp that was just $50 for the week. For.The.Week.
I almost didn't believe her. I've paid that much for one DAY of camp – never for a whole week. Thanks to volunteers the church hosted an amazing faith-based camp. We will definitely be back there for Summer 2017. Speaking of faith-based camps, a neighborhood church offers a free lunch program and drop off for three hours a day. It was so close, convenient and staffed with the sweetest volunteers. Sadly, it only lasted a few weeks. But A.J. had a blast and met some new playmates.
Emotionally and physically, A.J. was a lot more challenged when he attended a week of Braves Youth Baseball Camp. I wondered if waiting until he was six years old was too late to start a new sport.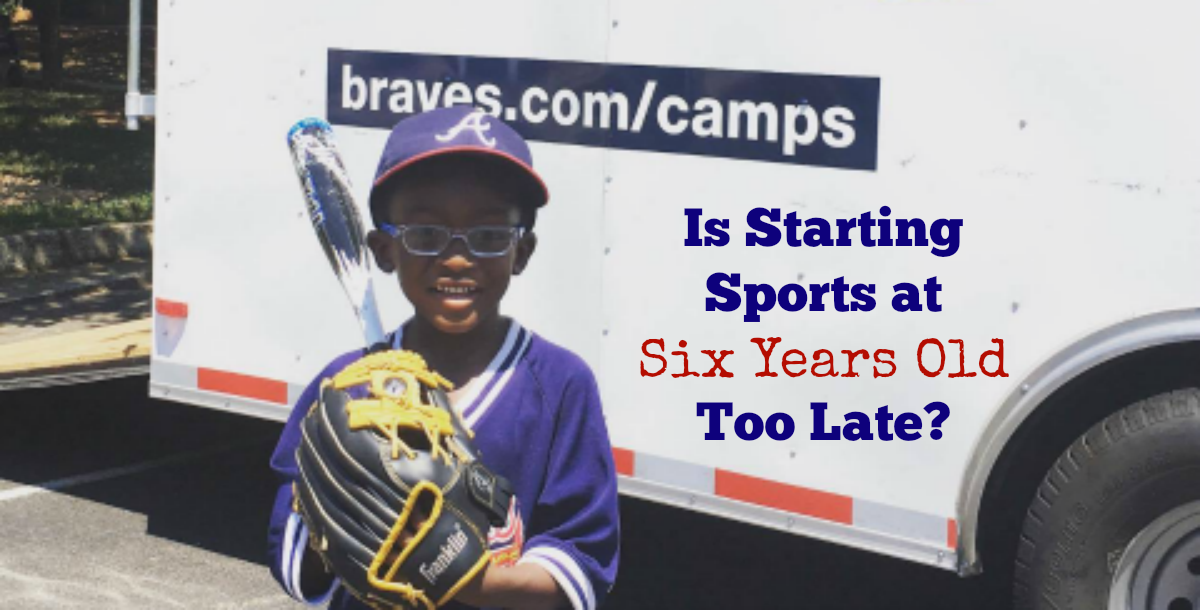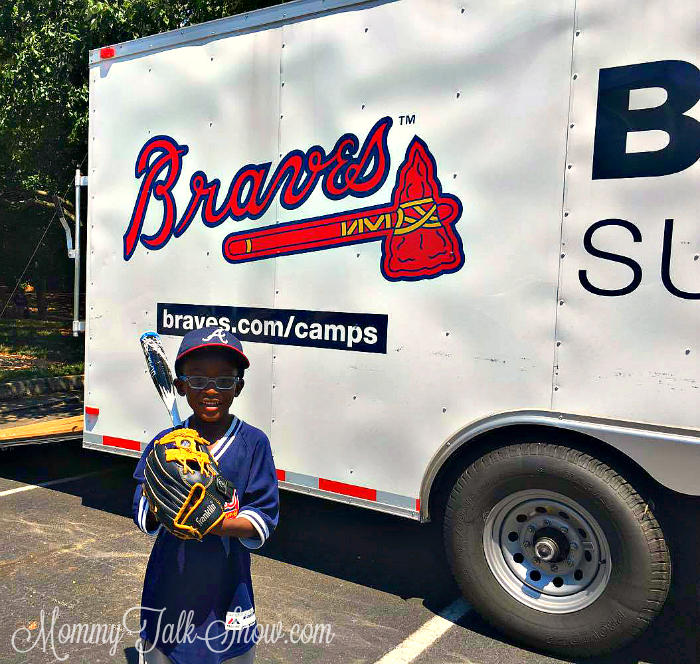 I am now the Mother of a baseball fan. We play catch almost every day – rain or shine – inside or outside our house. The visit to Turner Field and the opportunity to interview the second baseman Jace Peterson were memories he'll treasure.
By far, my favorite part of summer was when A.J. learned to ride his bike. Thanks to a bike-riding class for kids presented by REI, an outdoor company. Before this class, we were only getting so far with his biking skills. By the end of the class, you watch see in the video that he was riding like a pro! Several times a week the idea of BMX racing comes up in conversations.
From a fitness perspective, it has allowed me to walk around our neighborhood high school track on cool mornings while he rides!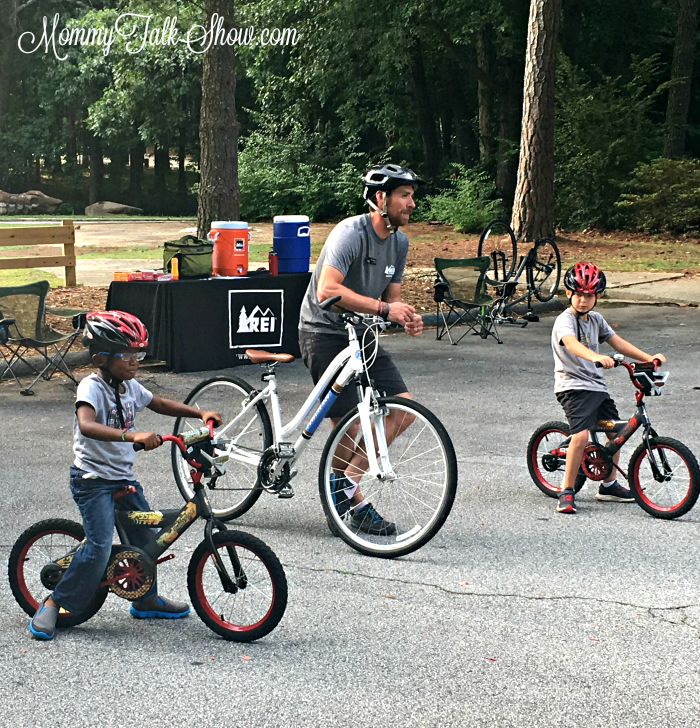 For the first time in a long time, we had playdates at our house thanks to our larger space and play set in the backyard. I helped a friend by picking up her children or watching them for a day. It was a big difference for me going from one child to three – but it also gave A.J. the social time he wasn't getting on non-camp days.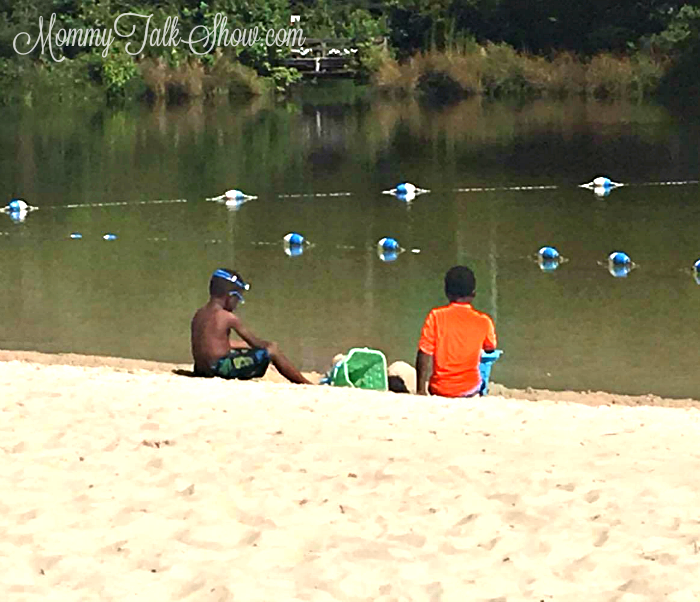 We also discovered nearby Pine Lake, Georgia's smallest city, with its own lake and recreation area. As someone who grew up on an island, I'm still not used to the idea of people calling sand near a lake – a beach – but I'm adjusting my mindset. We had a laid-back morning there with a friend and her son. The boys swam, dug in the sand and enjoyed the nearby playground. We'll definitely be back as long as weather permits this summer.
Comment below: Was your summer schedule planned down to the minute? Did you take a leisurely approach to planning? What are you planning for next summer?
I already have some plans to Summer 2017. I'd like to go home to New York like we did in 2015 to spend time with my family and enjoy the ocean air. I'd like to find A.J. a fun stem and a drama camp since he has aspirations to be a Disney star. If you'd like to work on planning ahead for the school year, holiday season, and the entire year ahead – download my free printable and a family goals planner. You can organize a family meeting, turn off your devices and really listen to each other.