Thank you for considering a relationship with MommyTalkShow.com and me, a TV Mom!
We can come up with some creative ways to include  your family-friendly product, brand or business on the show.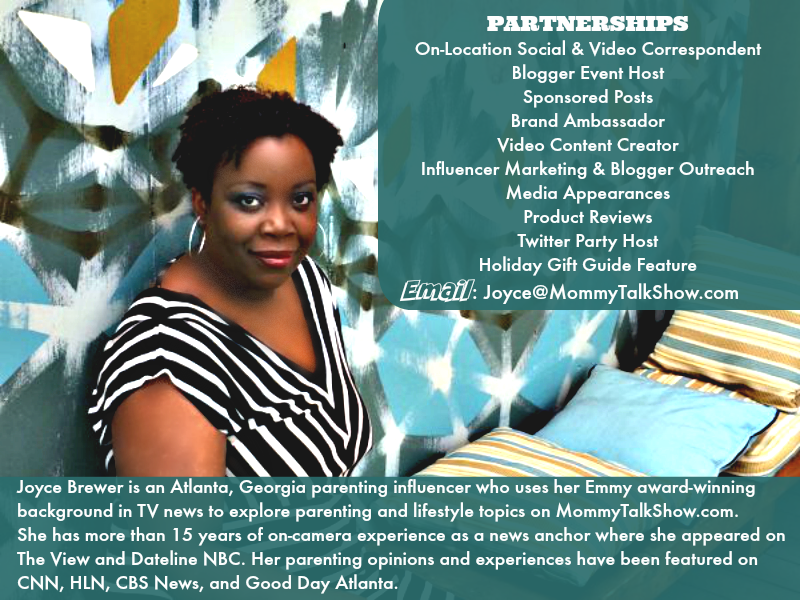 PLEASE NOTE: I do not work with MLMs, multi-level marketing companies, kickstarter or fundraising programs etc. because they are not a good fit.
Georgia non-profits, are welcome to reach out!
For questions about:
Sponsored Video Campaigns
Sponsored Posts
On-location event hosting
Red Carpet/Correspondent Work
Twitter Parties & Facebook Chats
Travel Reviews
Social Media Management
Interviews about Motherhood
You're welcome to e-mail Joyce@MommyTalkShow.com.