There's nothing like going to your childhood home with your children. It allows  you to see your house, your parents and your hometown in a whole new way.  Our  wonderful week on Long Island to be with my Mom and sister, Belinda for her birthday weekend grew to be a much larger celebration.  Since my Mom couldn't decide on a birthday celebration for September, we decided to surprise her and combine both birthdays into a big party. I'll tell you about the party, the pools and playgrounds A.J. loved to visit, about the 2016 Mazda 6 Grand Touring we reviewed while we were on Long Island and another surprise!
Playgrounds and Pools
I got to explore the new playgrounds and parks on Long Island that have expanded tremendously since I left New York more than 20 years ago. My old junior high school now has a playground. Our neighborhood pool, Phelps Lane, has an enormous playground that kept A.J. busy. The Town of Babylon Parks offer way more now, than they did when I was growing up.
His favorite was the playground near the Babylon Marina. We stumbled upon it one night as we headed to the water to watch the sunset. A private Lions Club event was wrapping up. They were cool enough to let us come in to walk around and enjoy the playground. A sandy playground is a headache for parents, but felt much safer in case he fell.
My brother's backyard pool was the highlight of A.J.'s visit. It was a relief for me to let the boy enjoy the water with an experienced swimmer so I didn't have to jump in myself. Thanks to weekly swims and a short summer swim camp, A.J. is more comfortable in the pool than ever.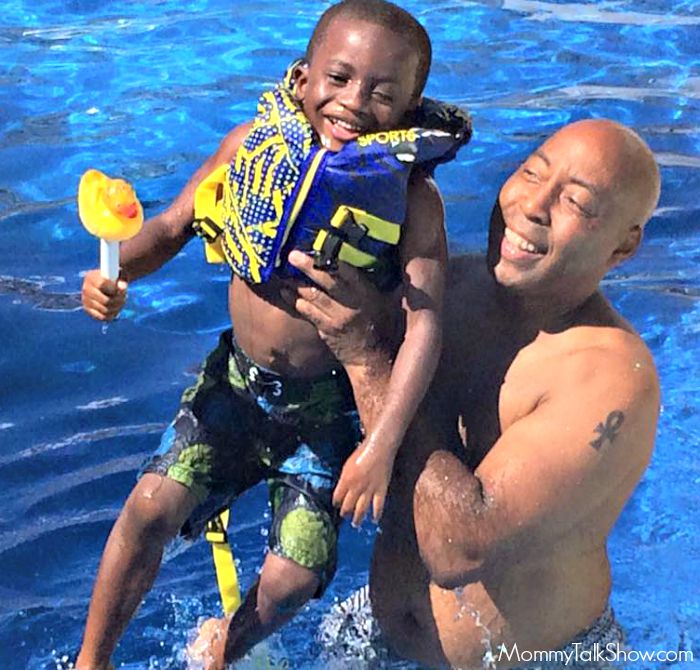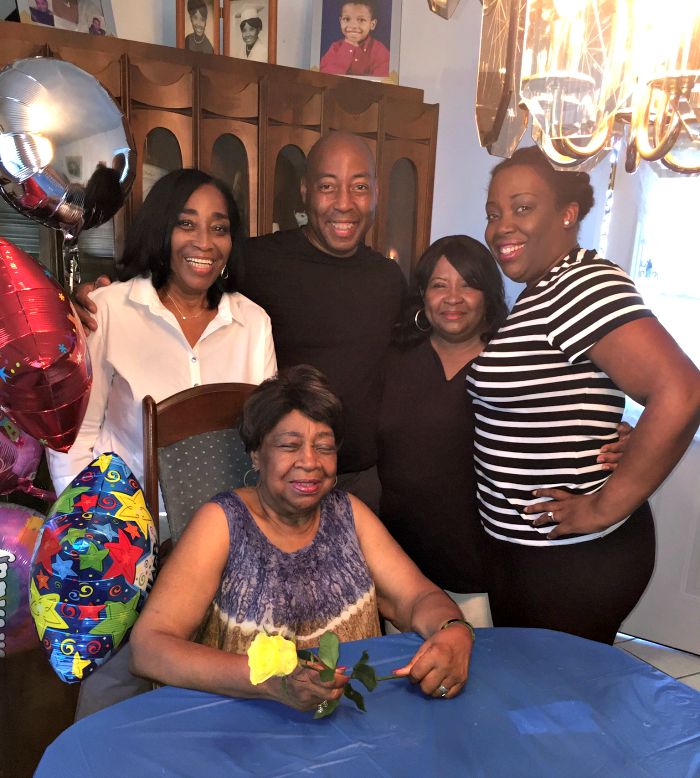 The Double Birthday Party
My sister Belinda's birthday weekend grew by leaps and bounds to include more family members, friends and a pre-celebration for my Mom's September birthday. First, my sister Veronica surprised my Mom with a quick visit. Our cousins, Natalie and Naterra, from Philadelphia drove up too.  Veronica and I bought champagne and sparkling cider for the party. My BFF Mignon made homemade chocolate & vanilla cupcakes for the surprise party too. Efforts to get my Mother out of the house were futile. So we focused instead on decorating the dining room with balloons, cupcakes and . Neighbors and friends trickled in all afternoon to wish Mother and my sister a Happy Birthday.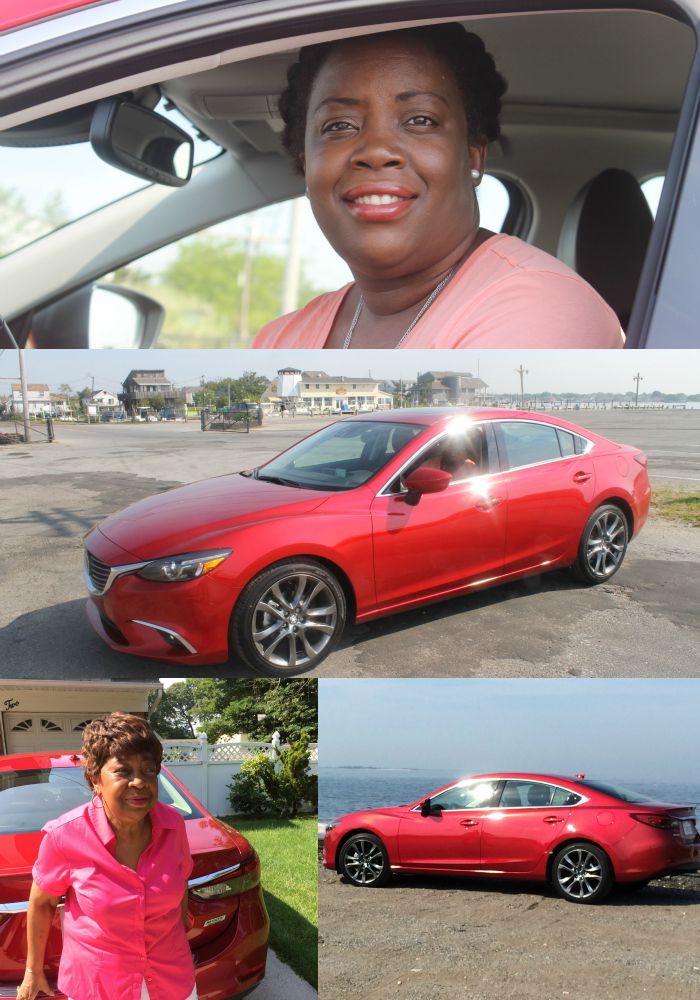 2016 Mazda 6 Grand Touring
We rode the ultra comfortable and stylish 2016 Mazda 6 Grand Touring while we were on Long Island. Everyone. I mean everyone who saw the car couldn't stop talking about the color. It's Soul Red, by the way. Nowhere was it more beautiful than when we took it to the Babylon marina for photos and so we could get our last breath of the "sea air" before we returned home to Atlanta.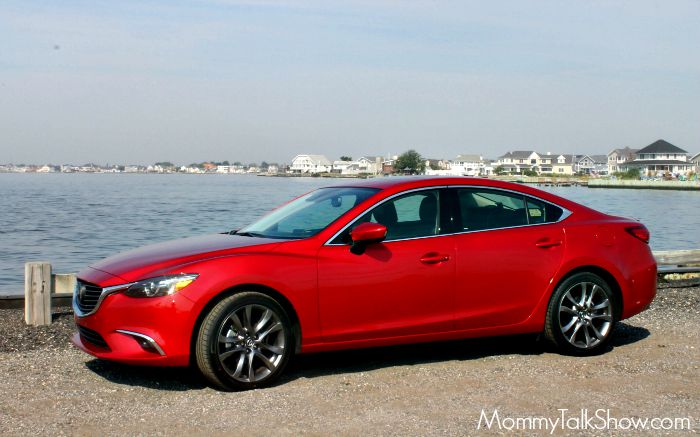 The safety features of the Mazda Grand Touring made it a fabulous vehicle to drive around New York including
LED Daytime Running Lights
Anti-Lock Brake System
Dynamic Stability Control
Latch Safety Anchors for Child Safety Seats
Blind Spot Monitoring System
The five passenger sedan also had plenty of room for our friends and family. You can learn more on the Mazda Facebook page, as well as see my previous Mazda review of the 2016 Mazda CX-5.
One of my favorite parts of traveling home to Long Island was the lovely breeze. I'd almost forgotten how refreshing it is to feel it compared to the stifling Atlanta heat. Georgia mosquitoes love my skin dearly. While I was home on Long Island I didn't need bug spray to keep anything off of my skin.
The only other hiccup was our departure from La Guardia Airport. It was so bad, with the horrible terminal options and delays, that my family made me promise NOT to fly through there again. It inspired me to share Headaches Everywhere at LaGuardia Airport so you can avoid he same hassle until it sees major upgrades in a few years.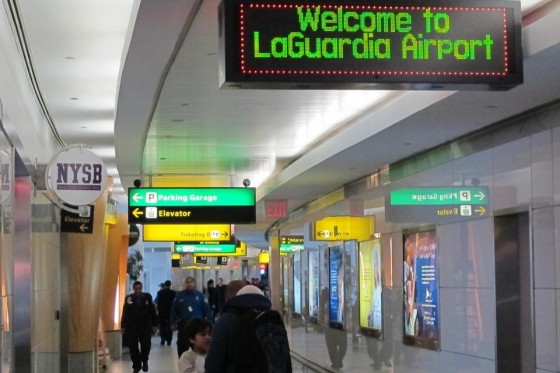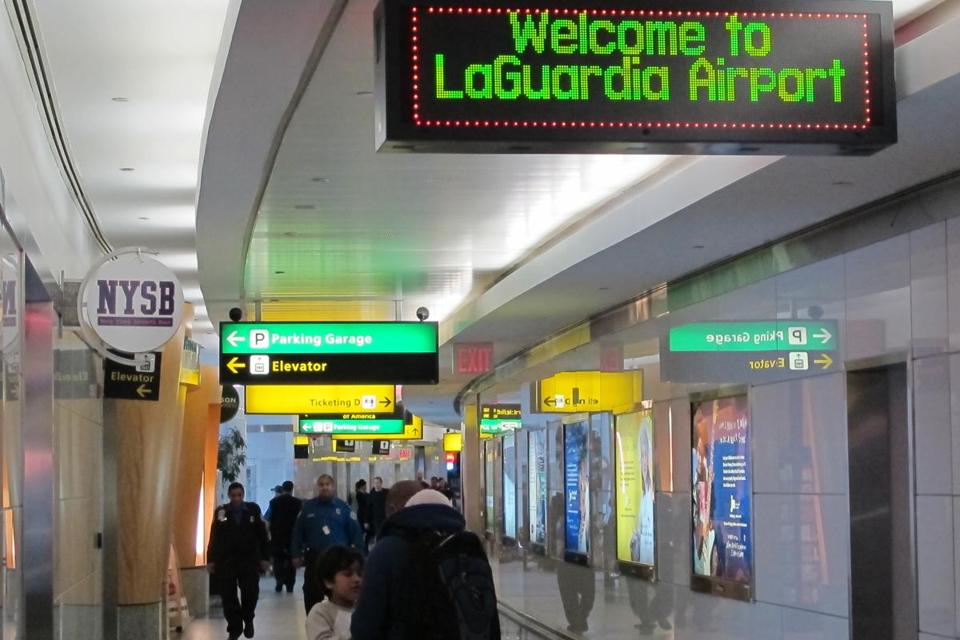 Talk to me in the comments: What's it like for you to bring your children to your childhood home? What's it like seeing your hometown through their eyes?
Visit to The View
I almost forgot to share the one part of the trip that didn't include A.J. since children aren't allowed. Don't worry. He had plenty of fun when my brother took him to see "Inside Out" for the third time!

I went to The View to be in the audience for the third time, except this time I didn't make it on air (whump whump). Ten years ago in 2005, I watched the show live for the first time and was interviewed briefly about my Mississippi TV station's coverage of Hurricane Katrina. Check out the album I created on the Mommy Talk Show Facebook page and watch the clips of my previous appearances on The View below.