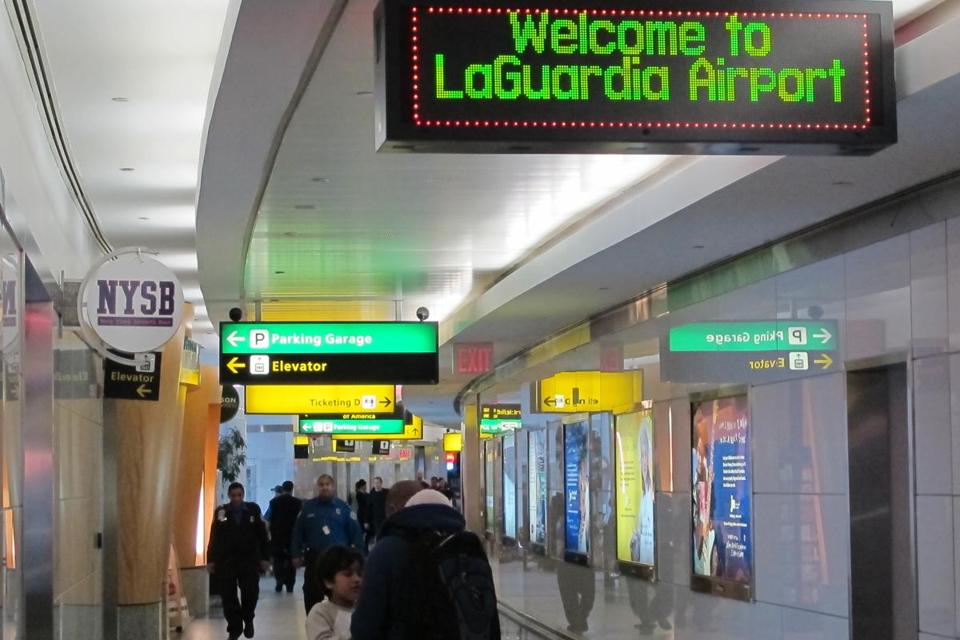 As a native New Yorker who flies home a few times a year, I have to grapple with the decision of where to fly out of – Kennedy, LaGuardia or MacArthur airports. This week, my family almost turned on me for scheduling a flight through LaGuardia. It had been awhile since my last flight there that I couldn't understand why they were so bent out of shape. Then I had a delayed flight home, sat in the airport for a few hours and recalled why it's such a nuisance. But first some background…
There are advantages and disadvantages to each New York-area airport, especially if you fly Southwest Airlines like we frequently do! We flew directly to Orlando for the Disney Social Media Moms Conference in May.
Kennedy Airport – closer proximity in Queens; but Southwest doesn't fly there.
LaGuardia Airport – further away in northern Queens; direct Southwest service available from Atlanta.
MacArthur Long Island Airport – extremely close to my parent's home and opposite the direction of traffic; no direct flights on Southwest from Atlanta.
Since this last trip included traveling with A.J. and direct flights work best with small children, I chose a direct flight from Atlanta to LaGuardia on Southwest. When my brother asked where he was picking us up, the sounds of L-A-G-U-A-R-…. had barely escaped my mouth when he started complaining. My Mother wasn't too far behind. She said "Next time fly into Kennedy."
A few days after we landed, news broke that $4 billions dollars was set aside for LaGuardia Airport's renovations. It's about time! Last year, New York's Port Authority must have wanted to run and hide when Vice President Joe Biden compared LaGuardia to a third-world airport. But the work won't start on the central terminal until 2016! I think MacArthur Long Island Airport will be my next choice for our flights home. Yes, we'll have to connect through Baltimore or Orlando, but they're nicer airports. Connecting flights also tend to be cheaper.
LaGuardia Baggage
Good grief! As if it isn't hard enough to travel with a child and two heavy bags for a weeklong stay, I checked in at the Southwest ticket counter in the Central Terminal. Then I had to drag my own bags to a separate security room for scanning. WTFrench Toast kinda sense does that make? I'm sure it's a TSA thing, but there gotta be a more efficient way to scan and check bags at LaGuardia airport.
LaGuardia Airport Food
In Terminal B, you can only access the full food court from the airport side, not the terminal. Once you're checked in and headed to your gate your food options are very limited. There's a small bistro type restaurant that has a bar and full menu. But you're served on hard paper plates with silver-colored plastic wear.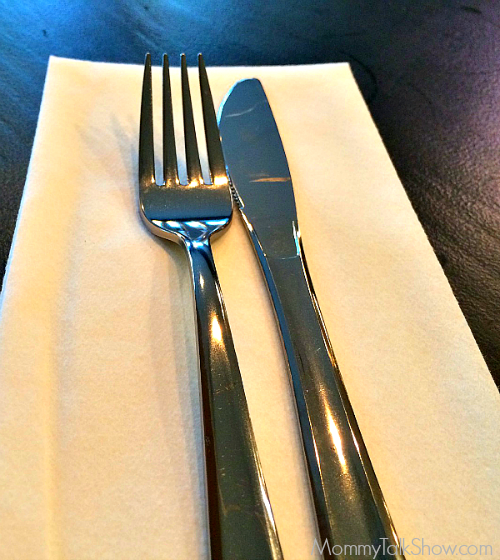 There's nothing on the menu my child wants, like chicken and french fries. Further down the terminal, there's Dunkin Donuts and Auntie Ann's pretzels. You can't make a healthy meal out of that with hungry children. I bought a $4 pretzel A.J. barely ate and I thought I was going to lose it.
A.J. is used to all the options at Atlanta's Hartsfield-Jackson International airport and was mystified about why there was no full-service restaurant he'd like.
Based on Where to Eat at LaGuardia Airport, there's a much better selection at other terminals than what we saw.
LaGuardia Airport Seating
We were squeezed in like sardines in Terminal B. At one point, A.J. felt more comfortable sitting on the floor since it was closer to our departure gate vs. sitting a few gates away. The terminal is not wide enough to accommodate the waiting passengers. Plain and simple.
LaGuardia Airport Parking
My family parked, then came inside to get us when we arrived. But there is no cell phone parking lot near LaGuardia where you can wait for an arriving family member's call to update you on their arrival.
When our arriving flight was delayed my Mom and brother noticed all the cars parked along the Grand Central Parkway! How dangerous. I'm sure there are some logistical and security concerns too for a New York City airport. I hope they get those worked out as well.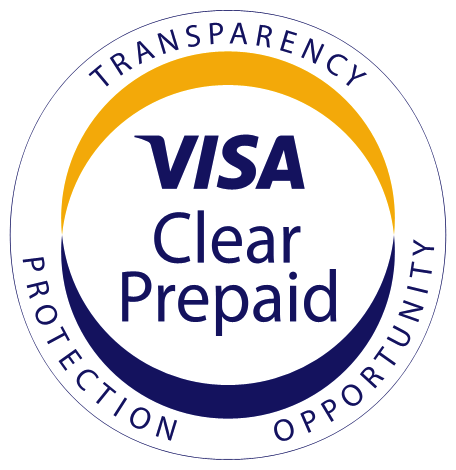 Talk back to me in the comments (especially if you fly in/out of New York)! What would you like to see in the new LaGuardia airport? What are your family's favorite airports to travel through? What made them family-friendly?