We're just one month away from SoFabU On the Road Atlanta, a one day intensive for bloggers to learn about storytelling, video and photography. I'm delighted to be the Atlanta ambassador and presenter on turning your most popular blog post into a YouTube video. Wondering what to wear to a blogging conference? I've got the answers in this short video!
VIDEO: What to Wear to SoFabU  On the Road Atlanta

Date: Saturday, September 19, 2015
Time: 8:30 a.m. – 7 p.m.
Location: The Embassy Suites, 267 Marietta Street in Downtown Atlanta near CNN & Philips Arena
Cost: $49.99/members & $99.99 non-members (Early bird pricing ends August 19); $99.99/members & $149.99 non-members
Register for SoFabU on the Road Atlanta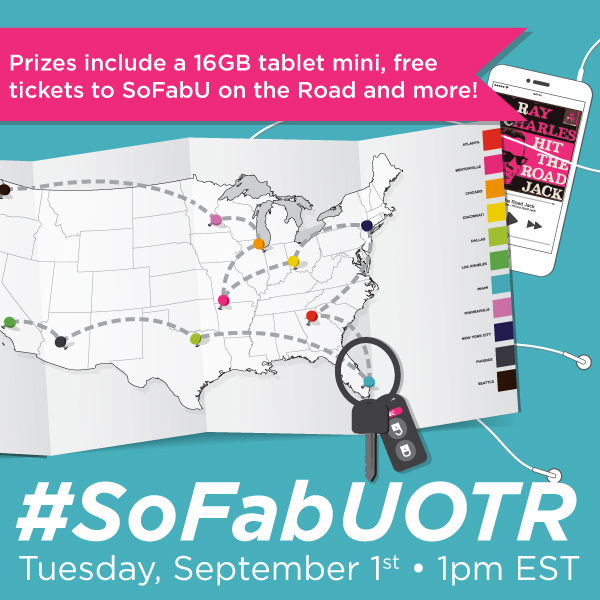 Join us for the #SoFabUOTR Twitter Party Tuesday, September 1st at 1 p.m. We will answer your questions about the event and giveaway prizes to help you attending, including a gas card, gift cards and four (4) passes to the conference.
Last year, I also attended SoFabCon in Arkansas. That time I drove from Atlanta which had its benefits. Check out my video blog below.
VIDEO: Driving vs. Flying to a Blogging Conference
Let me know in the comments if you plan to attend SoFabU on the Road Atlanta.