One of our favorite Atlanta attractions found a way to make visits just as fun post-covid. In case you didn't know World of Coca-Cola re-opened July 15, 2020, with new safety protocols, timed ticket sales, mask requirements for visitors older than two years old and distancing requirements inside the building. When we were invited to take the Insider Journey with VIP-level service, a designated ambassador, and a smaller tour group of ten or less – we masked up and ventured out. It was A.J.'s first time inside a building for more than a quick grocery run, but after a few minutes, his anxiety diminished when he noticed how WOCC stepped up its safety guidelines for visitors.
I'm delighted to host a giveaway for four (4) general admission tickets. You'll find the entry guidelines below.
First, I'll go over the safety steps WOCC has taken, then look at three must-see experiences when you visit.
World of Coca-Cola Safety
Bring your mask and a backup mask (in case it gets dirty or your sneeze in it).
Follow distancing guidelines.
Sanitize your hands at the available cleansing stations.
View this post on Instagram
Scent Discovery
I admit. At first, I wondered how we would enjoy an experience that required you to smell scents when we had on masks. But it worked.
Inside Scent Discovery you're encouraged to experience all the flavors that go into making Coca-Cola products around the world like fruity, spicy and sweet. Then use the nearby coffee beans to clear your pallette of all the fragrances.
Here are A.J. and Antoine Sr. releasing each scent, then listening to our ambassador who described some of the notes you'll experience in each scent experience. You'll be amazed at some of the simple fragrances you'll taste in your favorite Coca-Cola products.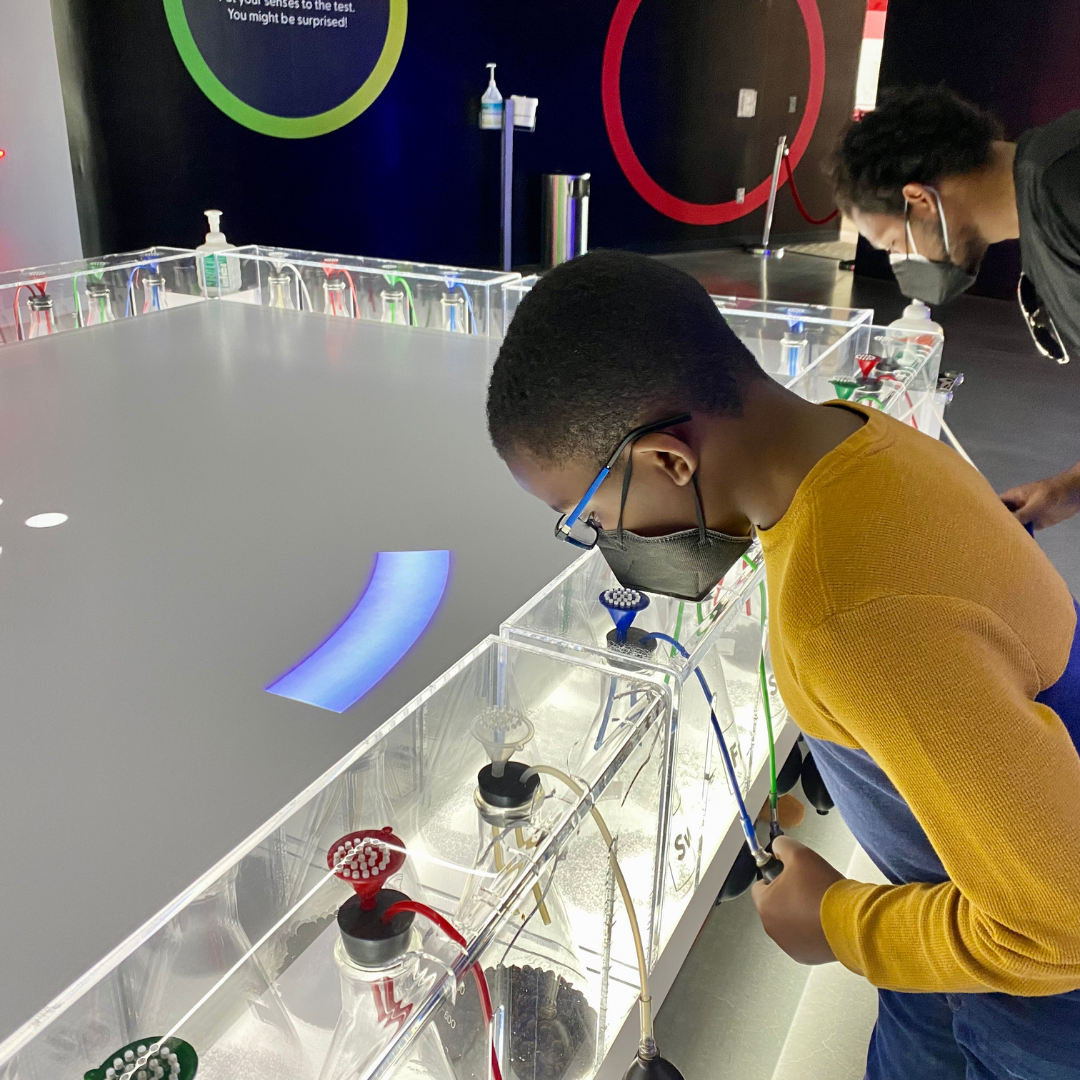 Interactive Displays
Besides Scent Discovery, there are plenty of interactive experiences that explore the World of Coca-Cola brand.
There are plenty of hand sanitation stations near every activity.
A.J. enjoyed this historical look at Coca-Cola through the decades. Now that I look at the experience, I noticed that they're located at a perfect height for children and adults. They're also easily accessible for visitors in wheelchairs.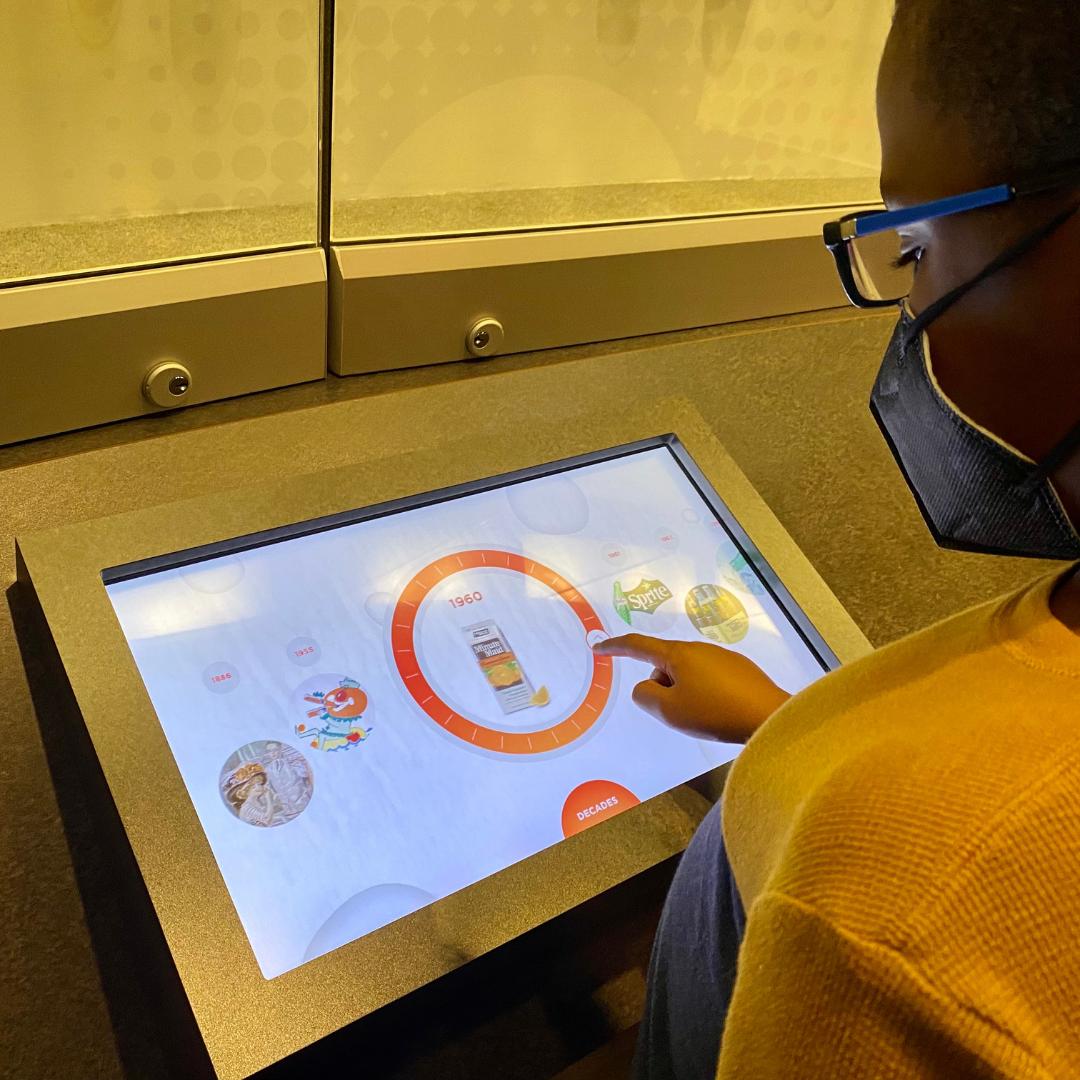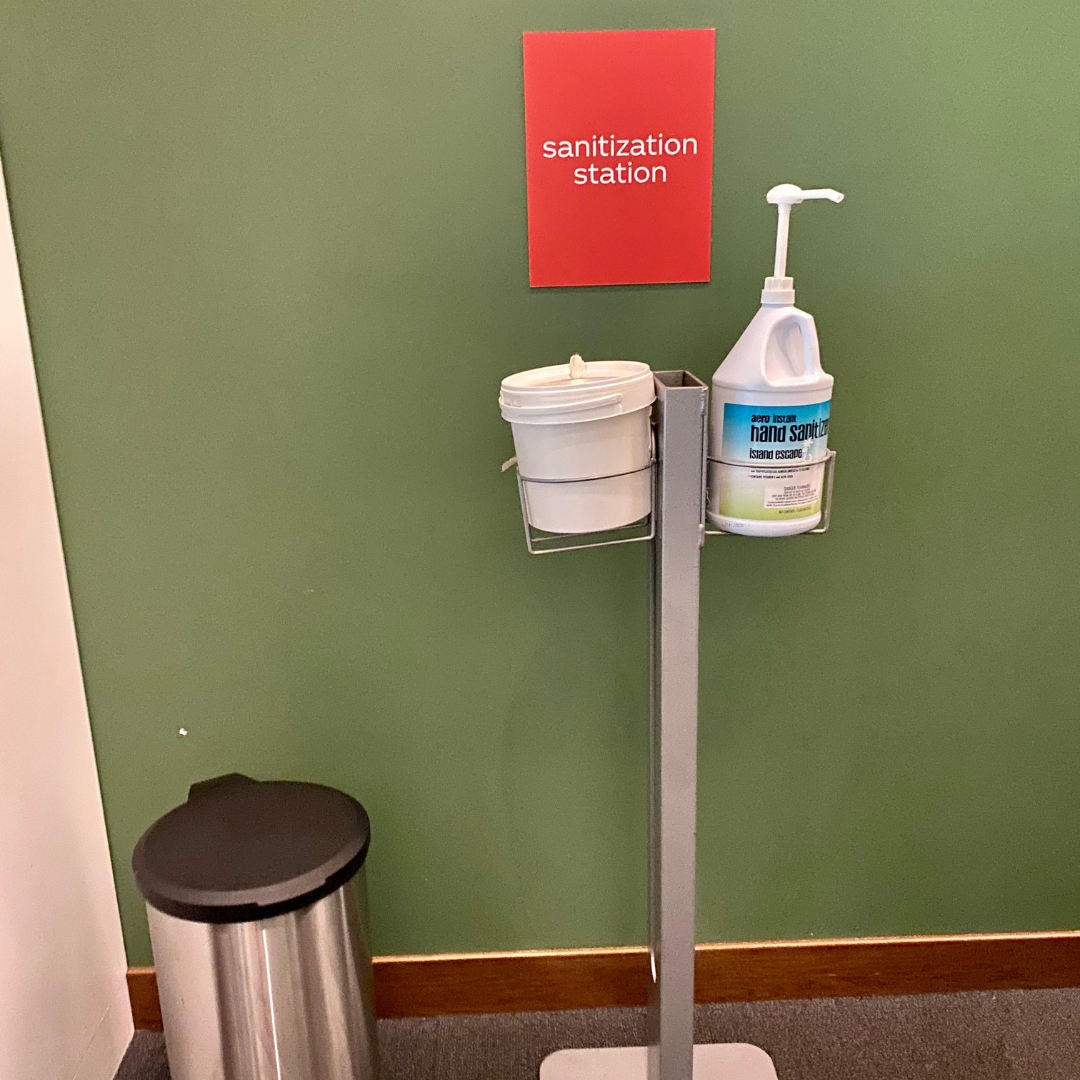 Our ambassador did a great job explaining how the Coca-Cola bottling company grew over the decades. We learned how its original message and identity are still with us today. Look back on all the ways Coca-Cola touched our lives through World Wars, desegregation, The Olympics, and expansion across the world with various flavors of beverages.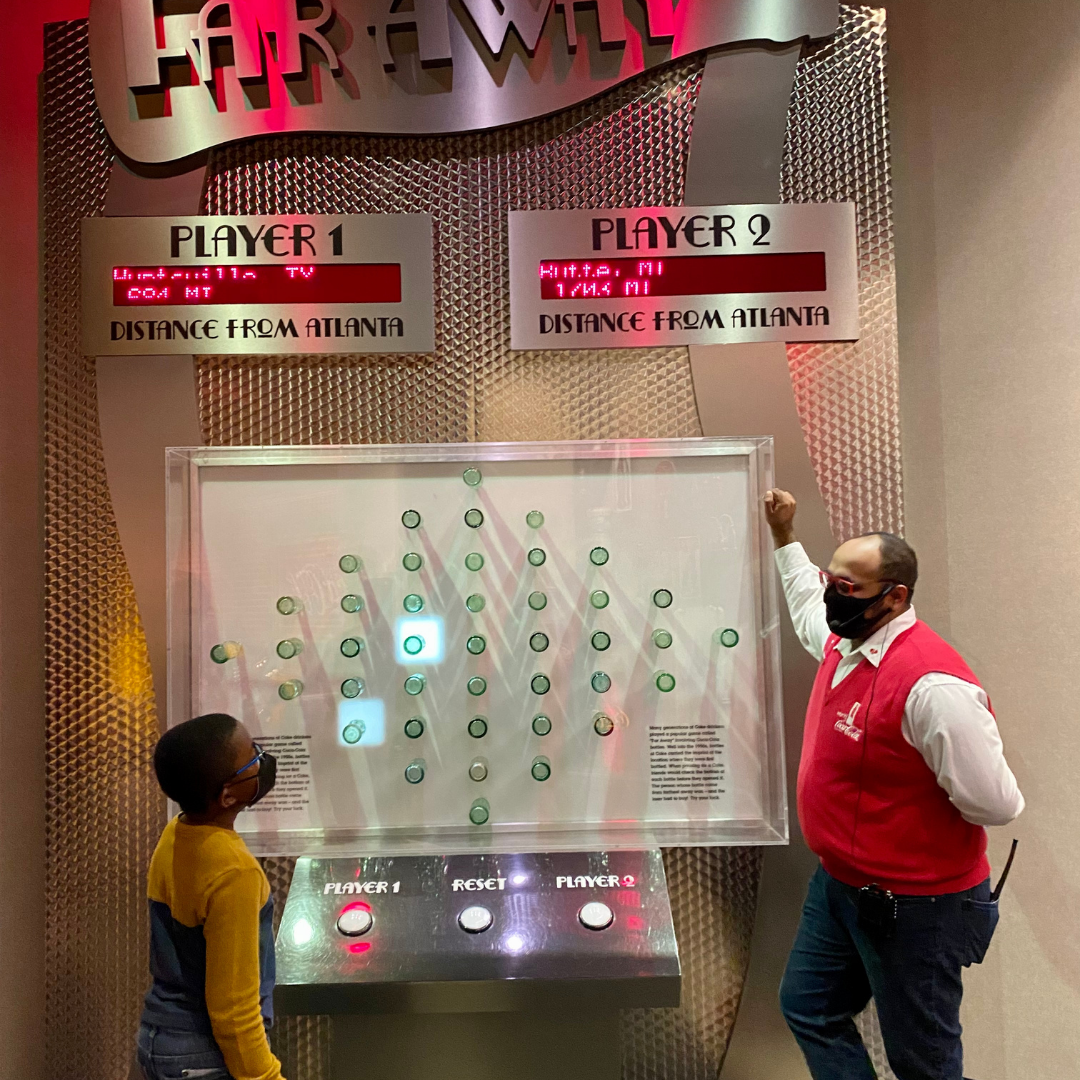 Taste It!
By far the most popular experience at WOCC is Taste It where you get to sip beverages from almost every country in the world. Of course, it's changed due to covid protocols. A visit to the Taste It! Experience is the only time you're allowed to remove your mask while you're drinking.
This "sampling experience altered to comply with FDA guidelines regarding self-serve beverages. Freestyle service unavailable."
Your group is reminded to stay together and visit the same tasting center. An ambassador will tell you when it's time to remove your mask to sample ten different beverages.
Although it's not as open and widespread as the previous Taste It! Experience where there were more beverages, it's still the highlight of the tour to sample all the beverages you just learned about.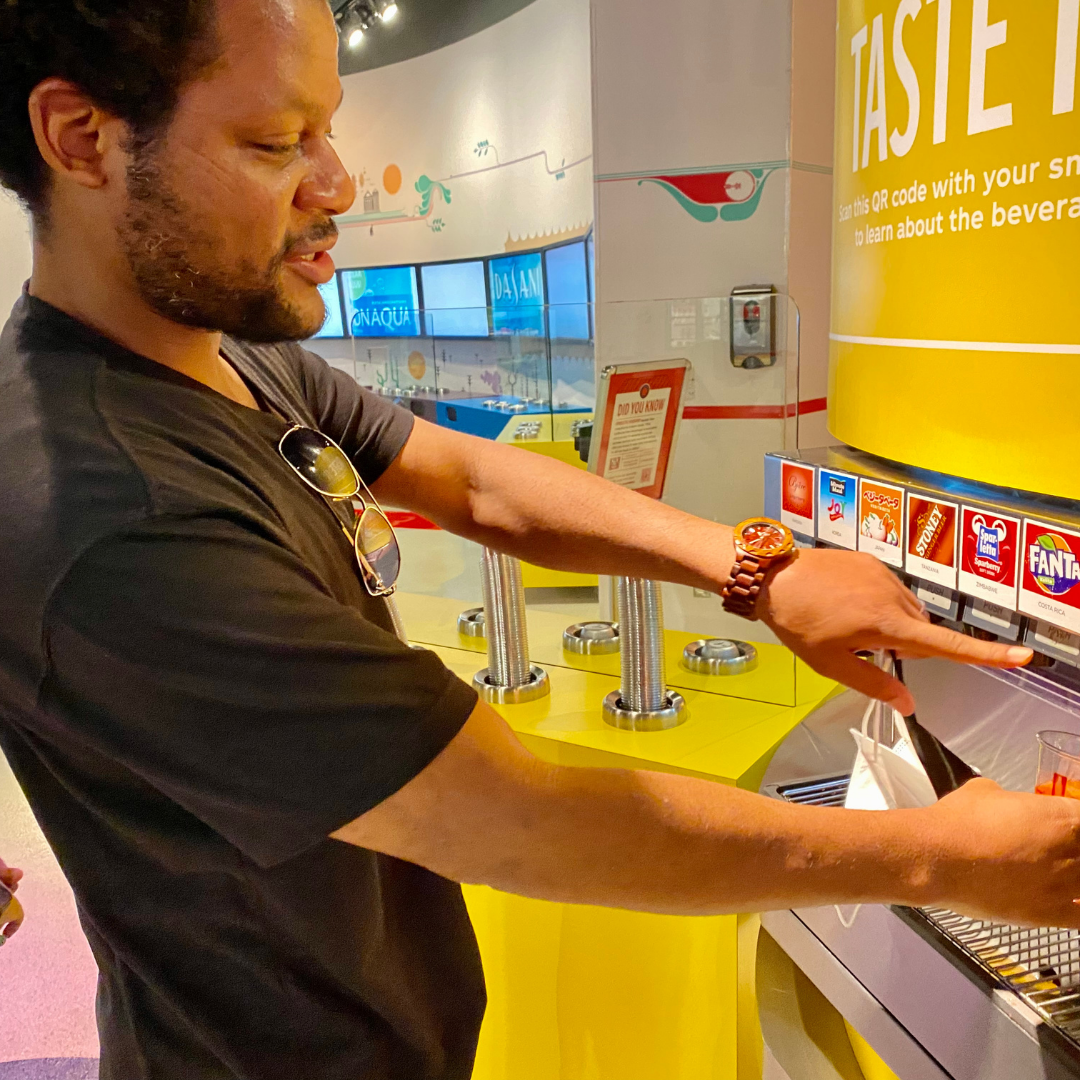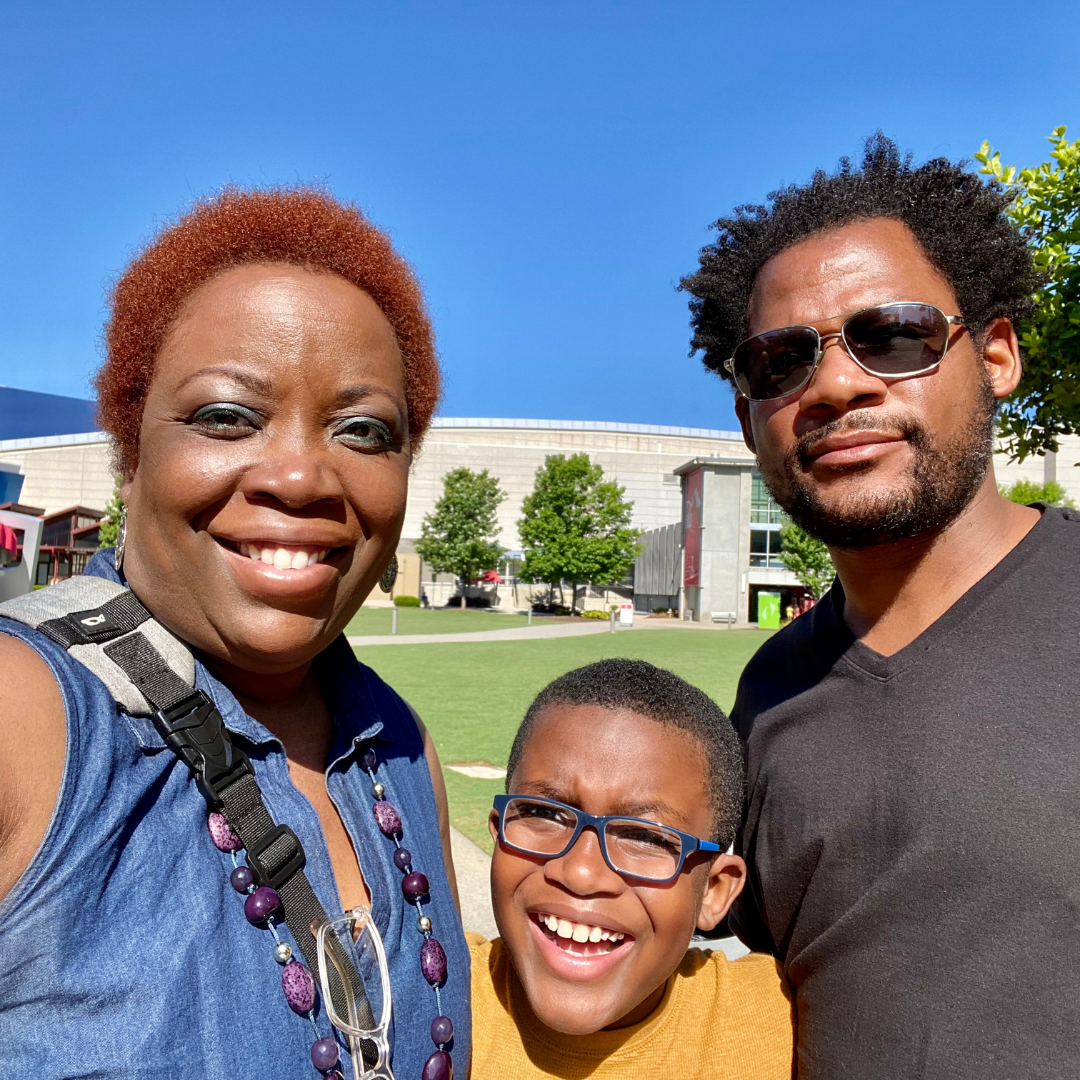 World of Coca-Cola Ticket Giveaway
To help your family and friends enjoy WOCC too, follow the directions below. You can enter to win four (4) general admission tickets to World of Coca-Cola.
Deadline: June 27, 2021 at 11:59 p.m. EST