Whether dad is a newbie to fitness, been athletic most of his life, or is a "gym rat" – you can easily find the perfect Father's Day gift for him. The pandemic forced a lot of us to re-evaluate our fitness. Hiking and walking rose in popularity as folks sought space outdoors. Home fitness equipment sold out quickly but seems to be in stock at most retailers.  You'll find my affiliate links below in these Father's Day Fitness Gift Ideas where I'll earn a small commission for your purchases.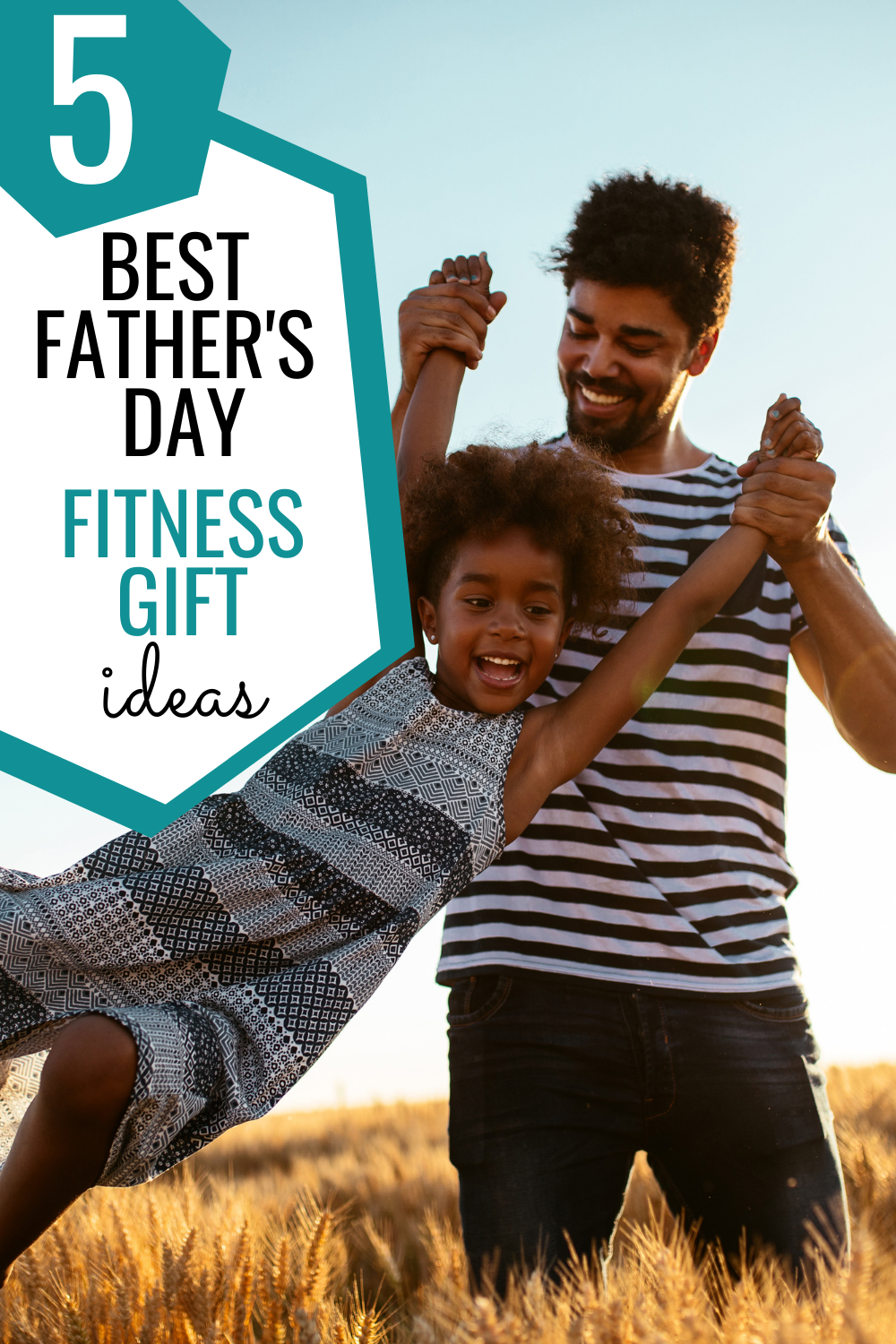 Father's Day Fitness Gift Ideas
1. WORKOUT GLOVES
For dads who don't work out regularly, you'll want to take it easy and not buy them high-tech expensive gifts. Selecting accessories like workout gloves is an affordable solution.
Workout gloves can be used for weight lifting, rock climbing, bike riding, pullups, and any activities where hands need to be protected.
Swap these out for new golf gloves if dad likes to spend his time on the fairway.
Keep in mind the size of the workout gloves you order for dad. Also, if he's had injuries in the past, consider if the workout gloves have wrist support. Ventilation features to handle sweat are another important feature.
2. FITNESS OR METABOLISM TRACKER
While our smartphones have various fitness apps, adding a designated fitness or metabolism tracker to the mix is still a good idea. They have additional features, measure steps better, and can sync up to paid fitness programs.
Plus, many fitness trackers can be worn in the shower. Wear them in the pool to add swim sessions. Wear a fitness tracker to bed to monitor your sleep patterns.
If dad already has a Fitbit or Apple Watch, consider upgrading his current tracker. Add accessories likes a new fitness band or a new holder.
For dads who like to work out at home in their gym or just grab a few reps during their favorite shows or movies, resistance bands are a great gift.
Resistance bands can move from room to room. Bring them on vacation and stay on track with workouts.
No matter Dad's fitness level, he can add more reps or upgrade his resistance bands along the way.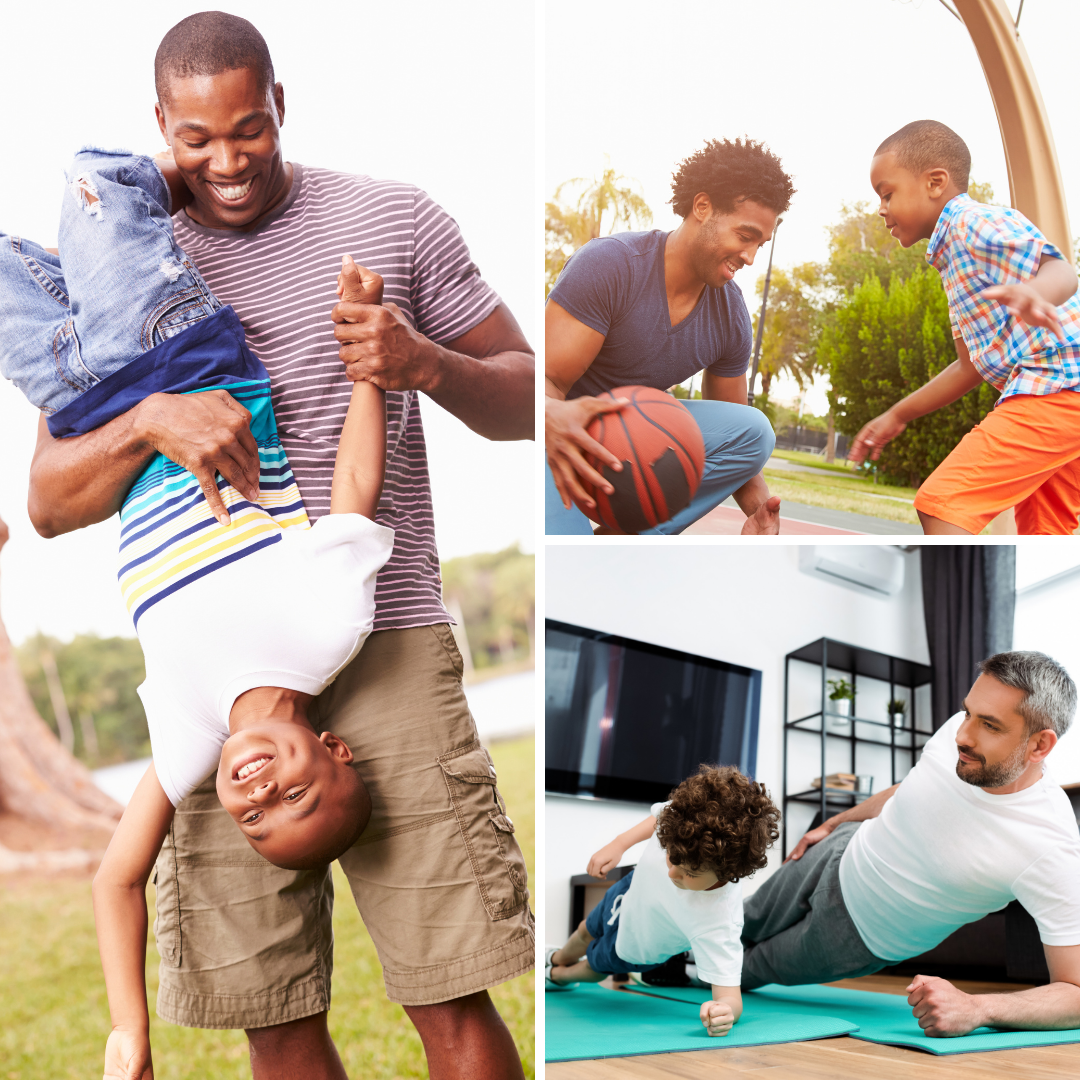 4. SPORTS EARBUDS
Yes,  Apple AirPods seem to have "the market" on earbuds that allow you to listen to music or podcasts from a device without being connected with a cord.
Sports earbuds are often waterproof. They're designed to hold up in bad weather if dad is running in the rain or doing strenuous exercises that make him sweat.
Help dad recover from his workout with a heated roller that can relieve his neck, back, and sore muscle groups.
The Mofi Foam Roller description says it is "Safely microwaveable and heats up in 3 minutes in most microwaves for 30 minutes of therapeutic heat rolling. It's like having your own personal massage therapist."
Tell me below: What do you think is on his Father's Day gift wishlist? Would any of these fitness gifts be a hit or a miss?
In case you missed it, I have some other helpful Father's Day posts:
6 Clutter-Free Gifts Dads Will Love
5 Father's Day Gifts for Dads Who Love Camping 
Dick's Sporting Goods Father's Day Gifts
Father's Day Films That Capture Black Fatherhood