Father's day 2020 is unlike any other. The pandemic may keep you from seeing your dad. Racial discussions have reached a level we've never seen before after the police shootings of George Floyd, Ahmaud Aubery, Rayshard Brooks and countless other victims. What you may have heard from news coverage (especially if you live in Atlanta) of the videotaped shooting is that before things escalated, Brooks told police his daughter's 8th birthday was the next day. Even Atlanta Mayor Keisha Lance Bottoms theorized that he may have ran from police because he didn't want to miss her party. Black fatherhood in film often highlights the complicated pressures of raising children while battling racial pressures. I selected a few Father's Day films on this list that address the heavier and lighter parts of Black fatherhood. My commission-earning affiliate links are included.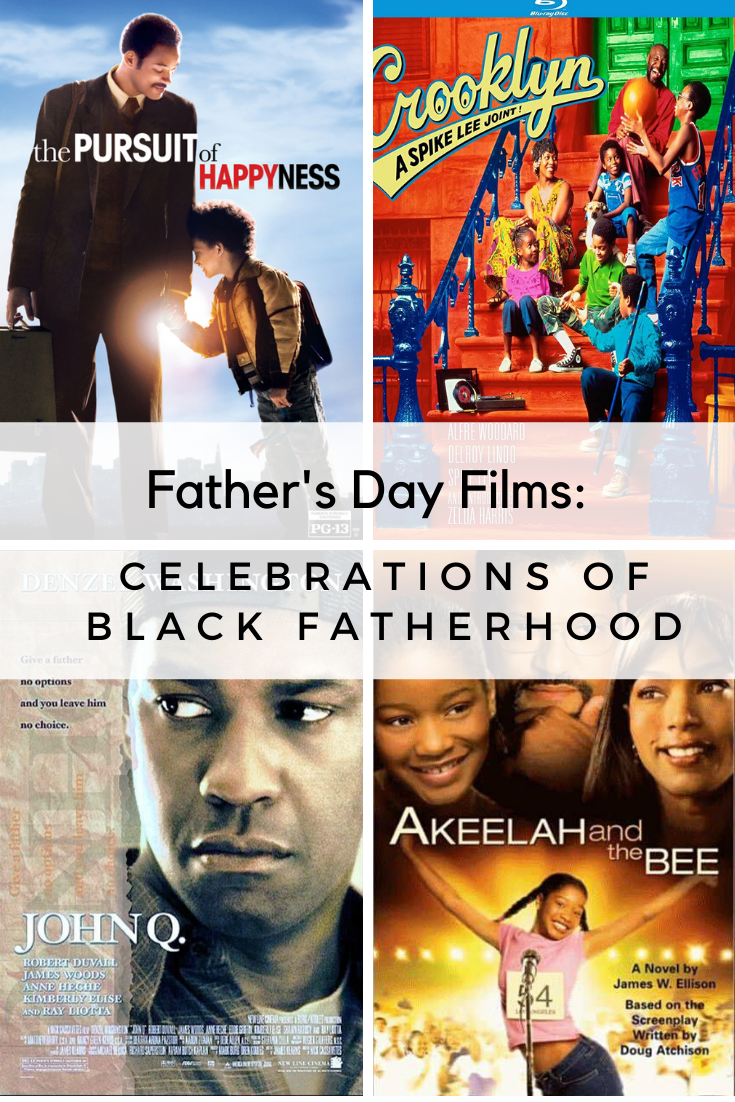 Black Fatherhood in Film
A few of these films made my Mother's Day Movies: The Films Beautifully Capture Black Motherhood list too.
I took my husband's advice and reluctantly added this film to my list. There are adult, racial and sexual themes in this film that held me back. But Furious Styles' (Laurence Fishburne) role in his son's life is the overarching game-changer that separates Tre from the streets of Los Angeles and a promising college education. John Singleton earned the first Oscar nomination for a Black director for this film.
Cast: Ice Cube, Cuba Gooding Jr., Laurence Fishburne, Morris Chestnut, Angela Bassett
Runtime: 1:52
Rated: R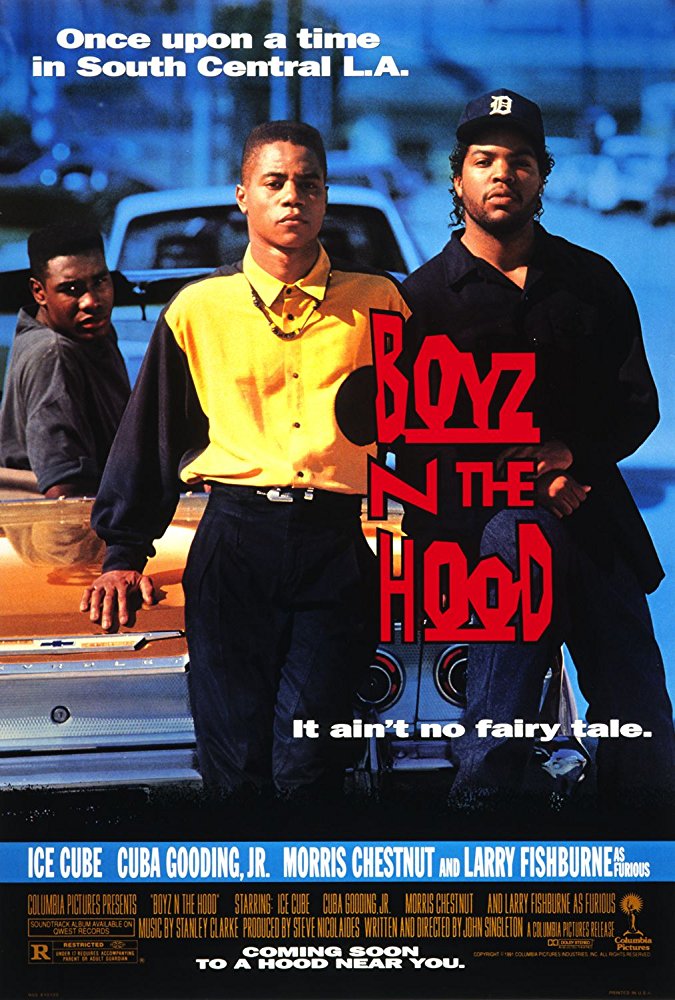 If you'd like a bumbling silly dad to lighten your mood after watching Boyz N the Hood, watch Johnson Family Vacation. Earl Johnson takes his family on a road trip to their family reunion in Georgia with countless mishaps along the way.
Cast: Cedric the Entertainer, Vaness Williams, Boy Wow (Shad Moss), Solange Knowles, Steve Harvey, Jason Momoa (very small cameo)
Runtime: 1:37
Rated: PG-13
Cast: Alfre Woodard, Delroy Lindo, Spike Lee, David Patrick Kelly
Runtime: 1:55
Rated: PG-13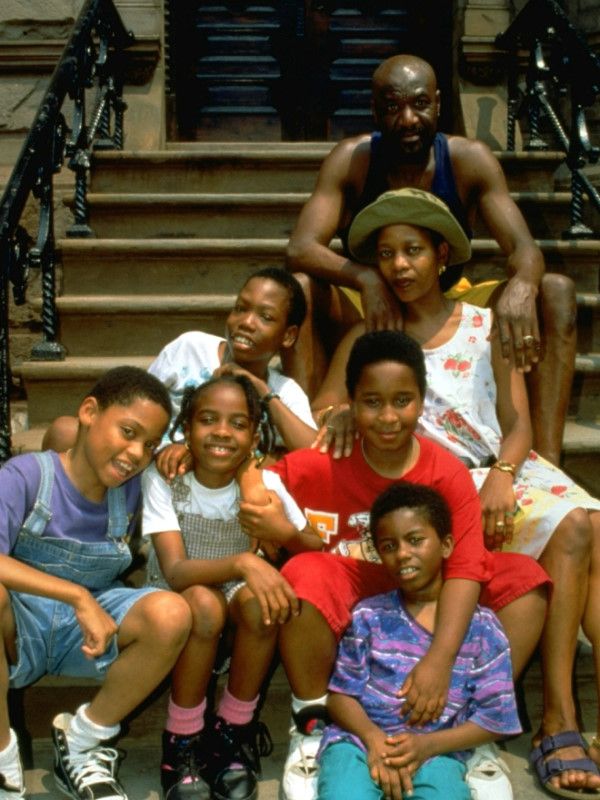 We watch this film any time we see it on our cable guide. It's a hilarious film that mixes in the emotions of a teenage boy (Bow Wow) recovering from the loss of a mother and the loss of his favorite skating rink. Jokes, jabs, spills at his newfound skating rink will keep you in stitches.
Cast: Bow Wow, Chi McBride, Meagan Good, Mike Epps, Charlie Murphy, Nick Cannon
Runtime: 1:52
Rated: PG-13
Now we've entered the Denzel Washington zone of fatherhood movies. He stars in the next three films. In this one, he portrays a real-life football coach who's challenged with leading a highly dysfunctional interracial team of athletes. While you only see Coach Boone (Denzel Washington) with his family in a few scenes, he's the overall father figure for the athletes on his team.
Cast: Denzel Washington, Will Patton, Wood Harris, Nicole Ari Parker, Hayden Panettiere, Donald Faison
Runtime: 1:53
Rated: PG
While it's not my favorite Denzel movie, it explores the pain of a father's guilt, the judicial system, and the hope a career in professional sports gives to some Black families. This film has adult scenes and language.
Cast: Denzel Washington, Ray Allen, Rosario Dawson, Milla Jovovich, Hill Harper
Runtime: 2:16
Rated: R
RELATED TOPIC: Fence's Film: Filled With Pain & Award-Winning Performances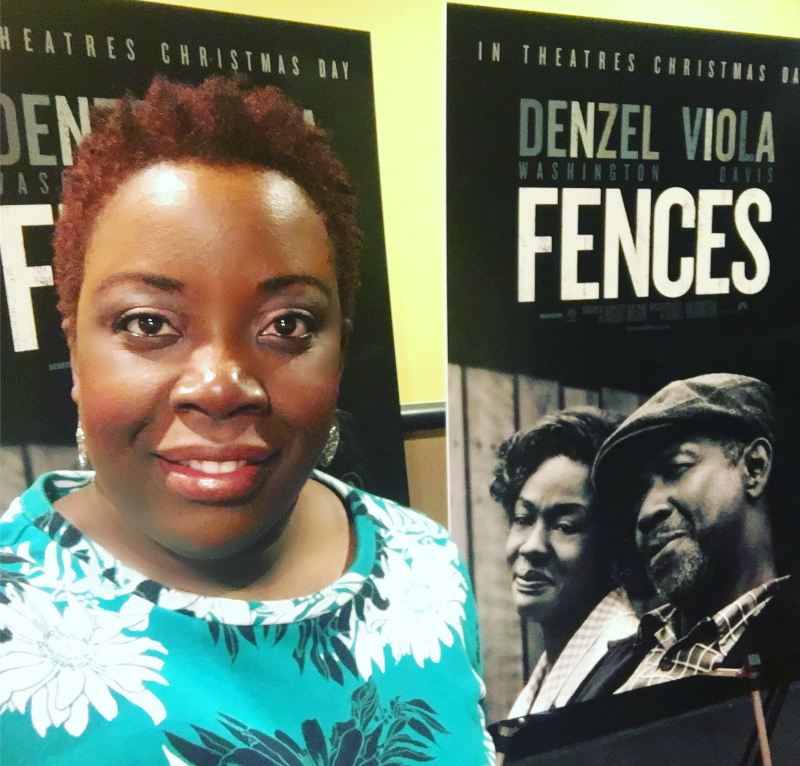 Finally, one of my favorite Denzel movies. You may think from the title that this film is all about a dangerous crash landing by pilot Whip Witaker (Denzel Washington), but that's really only the backdrop for his personal problems. He's failed on his job, in his marriage and with his only son. The final few moments of the film give you a glimpse of what his son truly thinks of him.
Cast: Denzel Washington,  Nadine Velazquez, Don Cheadle, John Goodman
Runtime: 2:18
Rated: R
You may think of this as a Tom Cruise film since he portrays a sports agent, Jerry Maguire whose personal and professional life is holding on my a string, let's not forget who walked away with a Best Supporting Oscar – Cuba Gooding Jr.
As Rod Tidwell (Gooding) is an emotional, egotistical running back. But he loves his wife and children with a fervor you don't usually see of any on-screen dad. Tidwell's "Show me the money!!" catchphrase is all because he wants a better contract to ensure his family is financially stable even if he gets injured on the football field.
Cast: Tom Cruise, Cuba Gooding Jr, Regina King, Renee Zellweger
Runtime: 2:19
Rated: R
Akeelah Anderson's life has been in tatters since the death of her father. Her struggling single mother doesn't have time to pay attention to all of her kids. Akeelah's underfunded South Central Los Angeles school doesn't give her what she needs either. Thanks to an attentive principal and a spelling bee coach, Dr. Larabee (Laurence Fishburne) she makes it to the finals of the National Spelling Bee.
Dr. Larabee gives Akeelah the tough love and support she needs since her father died. Little do we know Larabee lost a family member too and needs the love from Akeelah too.
Cast: Keke Palmer, Laurence Fishburne, Angela Bassett
Runtime: 1:52
Rated: PG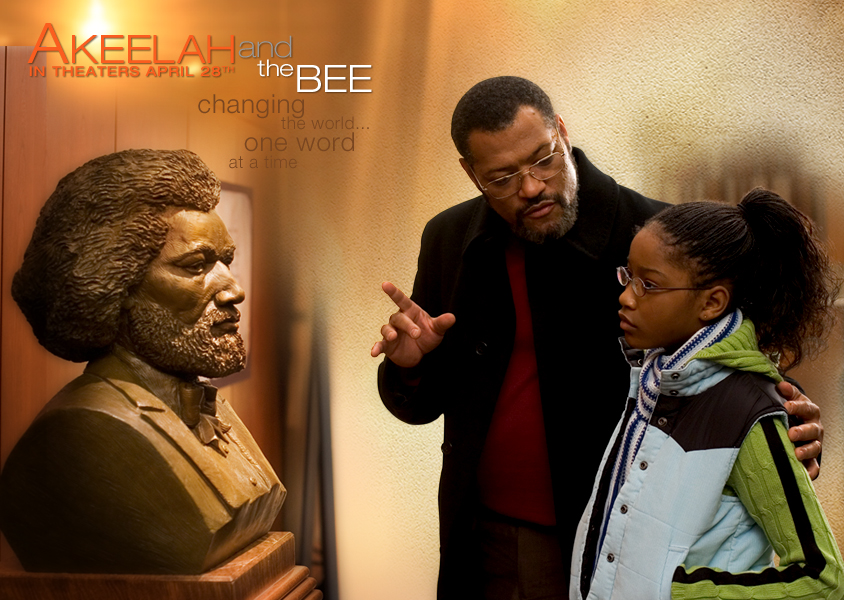 Based on the real-life story of Christopher Gardner (Will Smith) who is a down on his salesman whose wife leaves him and his young son. Although he needs money to stay afloat, he must stand out in his unpaid internship as a stockbroker.  Gardner struggles with homelessness and fatherhood in a way that's rarely portrayed on-screen. Will Smith earned an Oscar nomination for Best Actor in this film.
Cast: Will Smith, Thandie Newton, Jaden Smith
Runtime: 1:57
Rated: PG-13
The drug content and fights made me want to leave this film off of the list. But my husband (AGAIN) convinced me that it's worth a mention.
Friday tells the day in the life of two friends who must pay back a drug dealer before the end of the day. The late actor John Witherspoon has an epic moment in the film where he schools his son Craig (Ice Cube) on manhood and standing up for your honor.
Watch the iconic scene that will remind you, "You win some. You lose some. But you live to fight another day."
</center
Cast: Ice Cube, Chris Tucker, John Witherspoon, Regina King, Nia Long
Runtime: 1:31
Rated: R
RELATED TOPIC: 25+ of the Best Summer Movies for Boys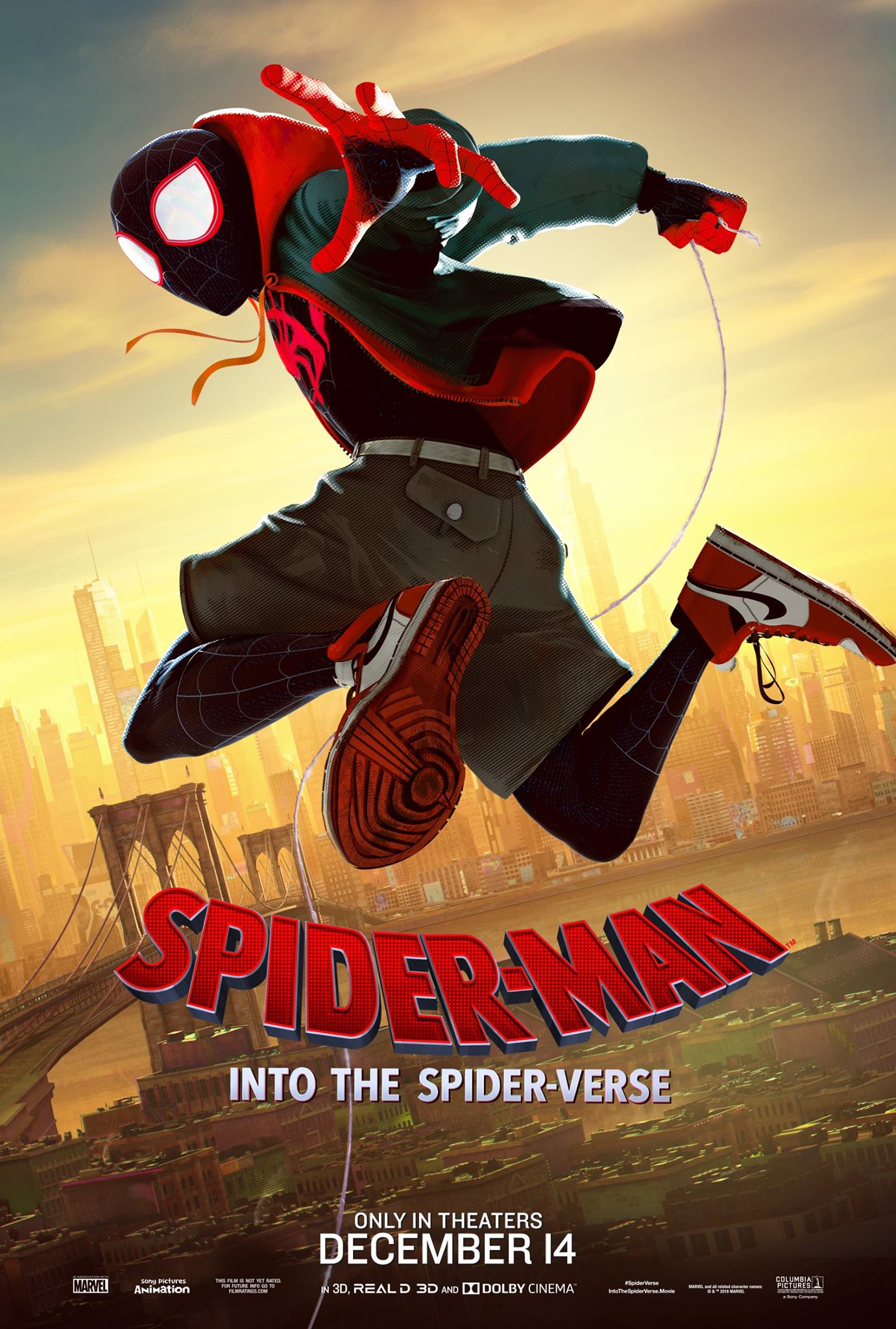 As the only animated film to make the list, Spider-Verse is unforgettable. It also won the Best Animated Feature Oscar!
I had the pleasure of going to Los Angeles for a screening of the film that stars an Afro-Latino teenage character, Miles Morales (Shameik Moore). It was amazing to interview the cast, directors and producers of the film.
Miles and his Dad, PDNY officer Jefferson Davis (Brian Tyree Henry) have their struggles. Miles wants his independence. His dad wants to know where he is at all times to keep him
Cast:  Shameik Moore, Jake Johnson, Hailee Steinfeld, Nicolas Cage, Lauren Velez
Runtime: 1:57
Rated: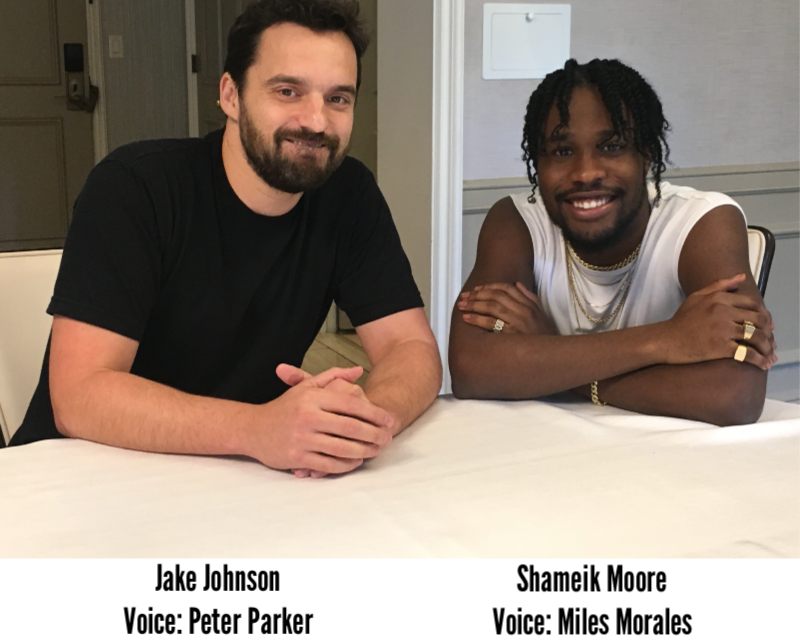 This is a reboot of the Broadway play and the 1982 film. In the 2014 version, Media Mogul and mayoral candidate Will Stacks (Jamie Foxx) adopts a troubled child from foster care to soften up his public image but ends up falling in love with fatherhood. You may recall when I shared our excitement to see this Annie movie reboot.
Cast: Jamie Foxx, Quvenzhané Wallis, Rose Byrne, Cameron Diaz
Runtime: 1:58
Rated:  PG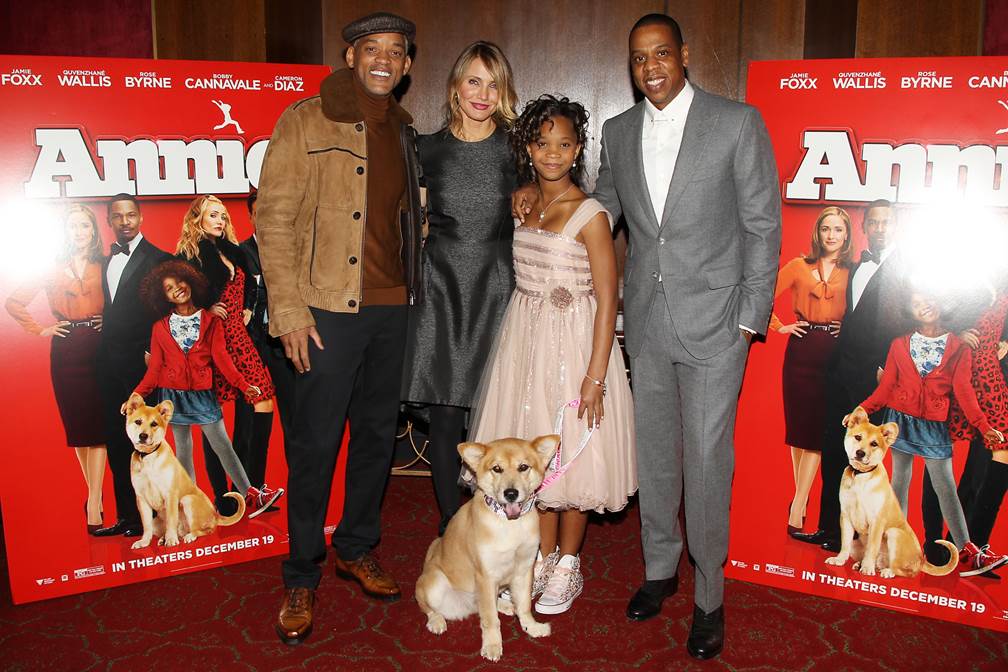 Honorable Mentioned Movies: Daddy Daycare, Mr. Church, Soul Food, Lean on Me, and Ghost Dad.