When I was invited to Los Angeles to screen the Spider-Man Into The Spider-Verse film, it was bittersweet because I'd get to see it before our son, A.J. experienced it.  Ever since A.J. saw the trailers this summer he's been anxiously awaiting this film. His love for Spider-Man runs deep. He's been Spider-Man for four Halloween's in a row. To A.J. Spider-Man in movies has been portrayed by Tom Holland and Tobey Maguire. I don't think he's seen the Andrew Garfield portrayal. All of these actors are White.
So when I interviewed the voice of Miles Morales, Shameik Moore, about the significance of portraying Spider-Man as an Afro- Black American – I told him A.J.'s initial reactions to seeing the Spider-verse trailer:
"There's a Black Spider-Man?  He looks just like me!"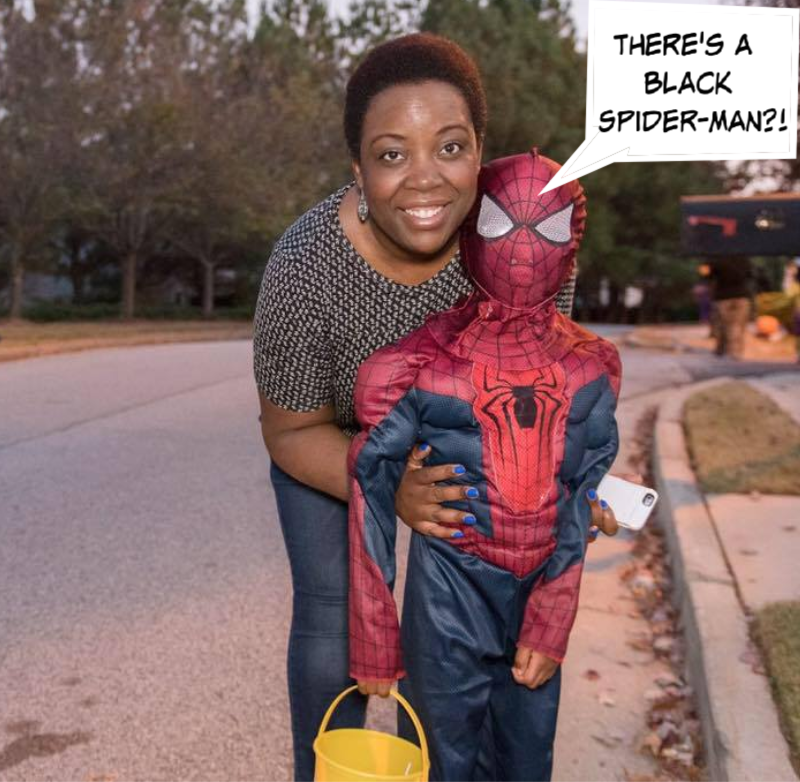 Shameik Moore Voiced Miles Morales,
the First Black Spider-Man
Shameik told me he had a similar reaction when he first saw Spider-Man portrayed a Black teenager growing up in New York City, "Literally what you said to me is what I said the first time I saw Miles. That was in 2011 (when the comic came out)."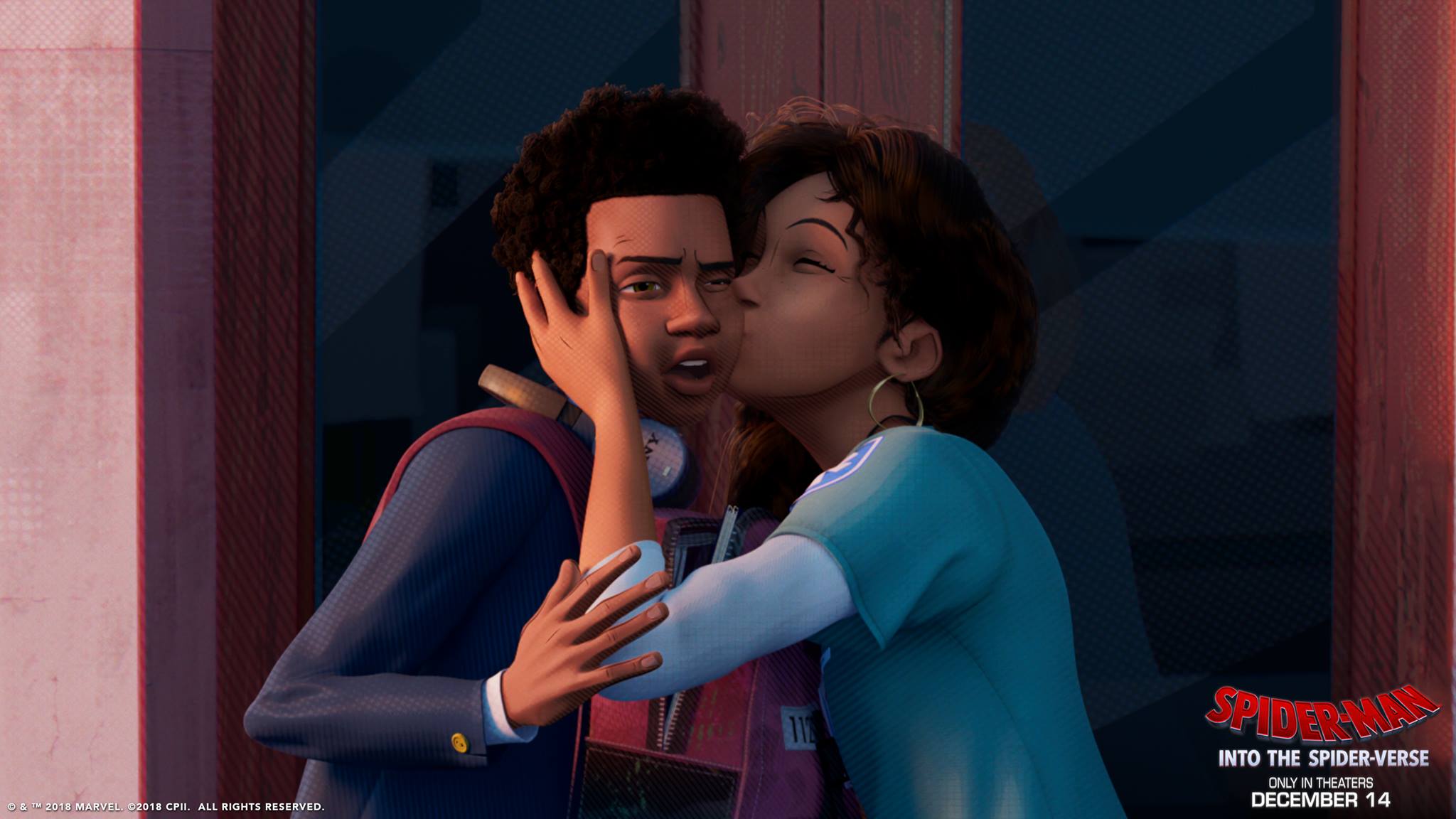 Going forward he recognizes that his role and his voice are groundbreaking.
Shameik said, "I feel like I do take on that responsibility because with great power comes great responsibility and I know there are kids I have to consider in everything that I do now, moving forward."
He added, "I didn't have that before. Kids might have seen me in "Dope" or "Get Down", but those are different images. You relate differently. But Miles Morales reaches more people in a different way."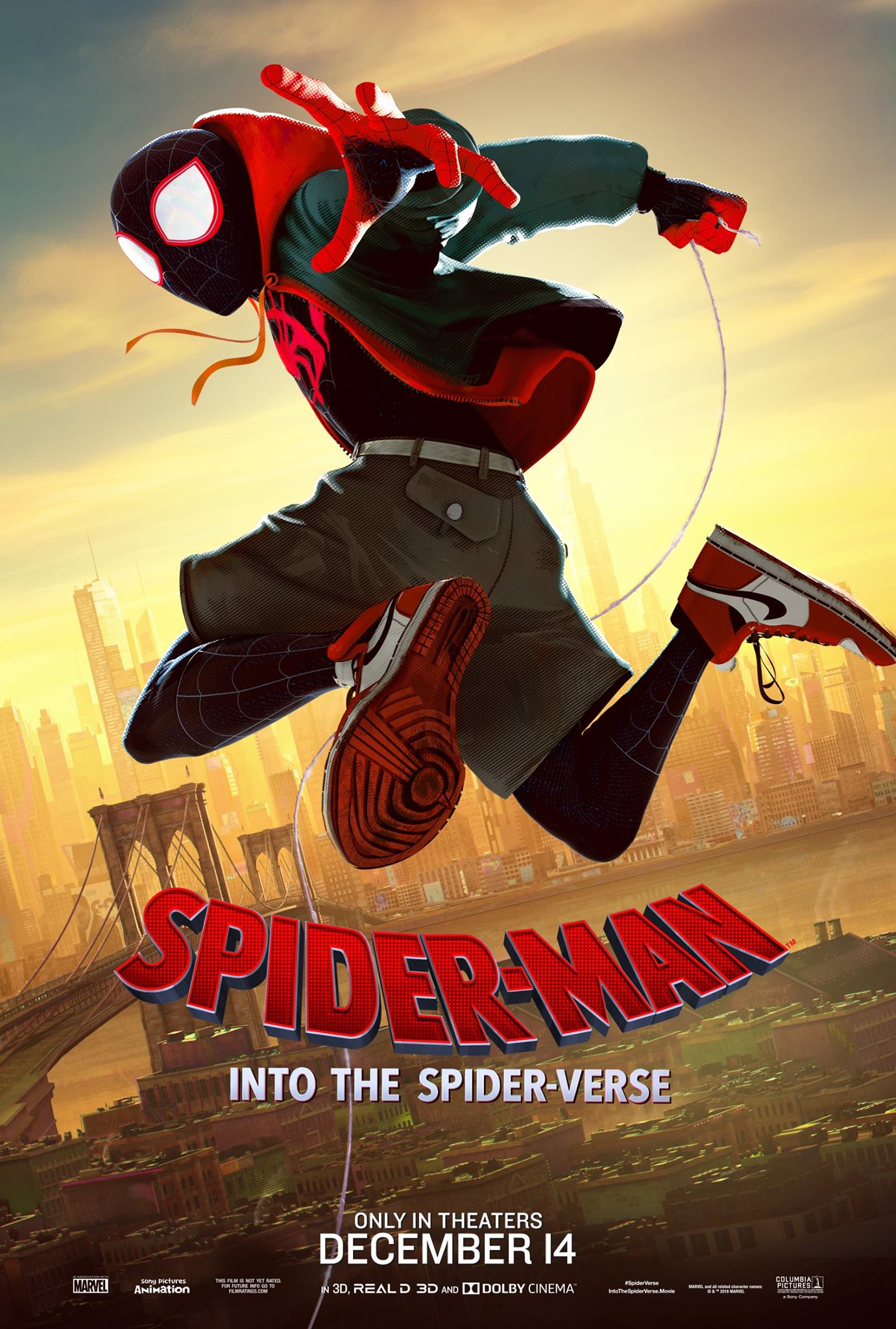 Shameik hopes families go see Into the Spider-Verse over and over where they'll notice something new each time. He added he's happy "as long as kids go there and feel like their lives are represented."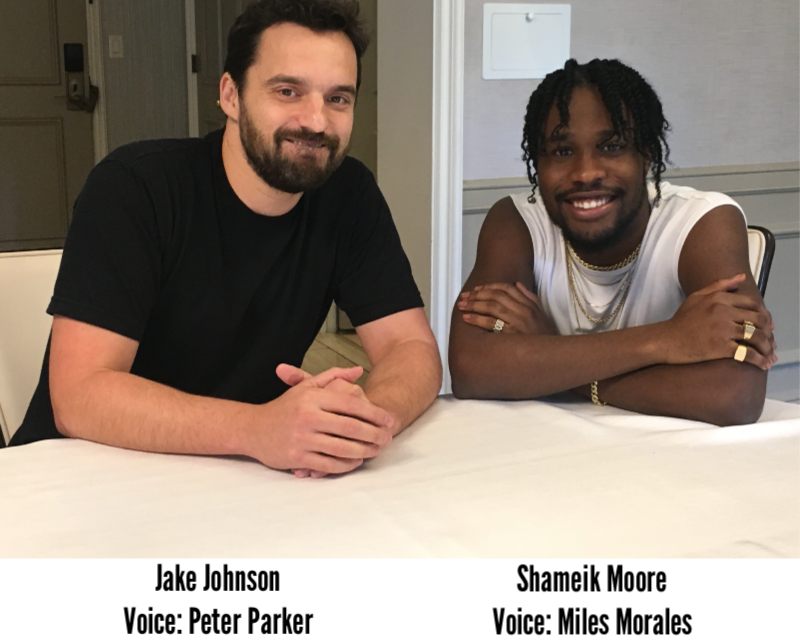 Jake Johson voices Peter Parker in Spider-Man Into the Spider-Verse. During our interview he told us how the film is significant for is two daughters because it opens up the superhero opportunities to them. There's Spider-Gwen, a teenage girl superhero (see her action figure in our Facebook Live below),  who teams up with the rest of the Spider-Men crew in the film.  "That's what's really neat about being a part of this movie. Anybody can wear the mask and this one is Miles' coming out party and he kicks butt."
He added, "So now if they get to be Spider-Gwen and your son gets to be Miles and that's his way in, or my daughters' way into having the power to be a superhero, then we've won."
In case you missed it, here's my review of Spider-Verse and its multi-generational appeal.
Spider-Verse Animated Fim Nominations
Even before Spider-Verse landed on movie screens, it earned major film nominations:
2019 Golden Globes Best Motion Picture – Animated
2019 Critics' Choice Movie Award for Best Animated Feature
2019 Oscars – Best Animated Feature
This week we hosted a Facebook Live featuring more Spider-Verse Merchandise. Watch the replay:
Watch: Facebook Live Miles Morales & Spider-Verse Action Figures
Here's a look at the
Spider-Verse merchandise
you'll see in stores and online thanks to the film.