Until I saw the new animated Spider-Man: Into the Spider-Verse, I didn't understand why our son, A.J., has insisted on dressing as Spider-Man for four Halloweens in a row. But thanks to the message from the new animated film – I get it. Even as a 45-year-old midlife Mom, I get it. Spider-Man has personal challenges just like the rest of us and that's what makes him relatable.  When A.J. first saw the previews of the Spider-Man: Into the Spider-Verse movie, he was captivated. His first reactions were, "There's a Black Spider-Man" and "He looks just like me!"  Fast forward a few months and I got an invitation to fly to Los Angeles to screen the movie, interview the stars, producers, and directors. It was hard to leave my very own Spider-Man at home for two days, but I returned with a new respect for my son's favorite superhero. Keep reading and I'll explain why this film has multigenerational appeal.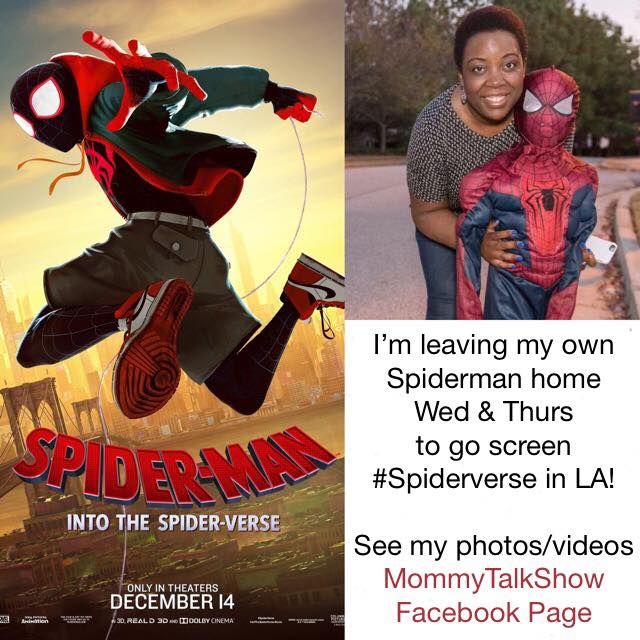 Spider-Verse Trailer
Spider-Verse's Multigenerational Message
Get ready for the emotional and visual roller coaster of an animated Spider-Man movie. It took producers, directors and editors about three years to bring it all together. When you see the film's visuals, you will be amazed. One of the aspects I loved most was the music – a mix of old school 90's rap by Biggie and new songs from Post Malone.
Miles Morales is a 13-year-old Brooklyn boy who lives with his loving parents, NYPD Officer Jefferson Davis and nurse Rio Morales. He speaks Spanish and English in his Afro-Latino household. Weekdays he's at a boarding school outside his neighborhood. In his free time, he hangs out with his Uncle Aaron, tags his neighborhood and navigates the angst and self-doubt of being a teenager.
Like Peter Parker before him, Miles is bitten by a Spider that changes his trajectory and turns him into Spider-Man. Of course, he must keep his new identity secret which means distancing himself from his parents. All along his crime-fighting journey, Miles meets other Spider-Men and Women including Spider-Gwen and Spider-Noir – except he has the huge task of saving his Spider-Friends and his beloved New York City.
The writers of Spider-Verse do an amazing job showing you the perspective from Miles Morales, his parents, his "old school" uncle, and Peter Parker.
I identified most with Rio Morales, Miles' mom. While his dad was tough on him, Rio provided a handful of tender moments in the film. In the midst of the morning hecticness to get to school, Rio made sure Miles gave her a kiss and they spoke lovingly in Spanish. Don't get me wrong. Miles and his dad had genuine, loving moments in the Spider-Verse too.
But even Luna Lauren Velez who I remember lovingly from Fox's New York Undercover in the '90s said 13-year-old Miles needs his mom because: "He's at that age where he's really struggling to find out who he is. He's at this new school where he's trying to figure out `what am I leaving behind' and  'who am I becoming'?"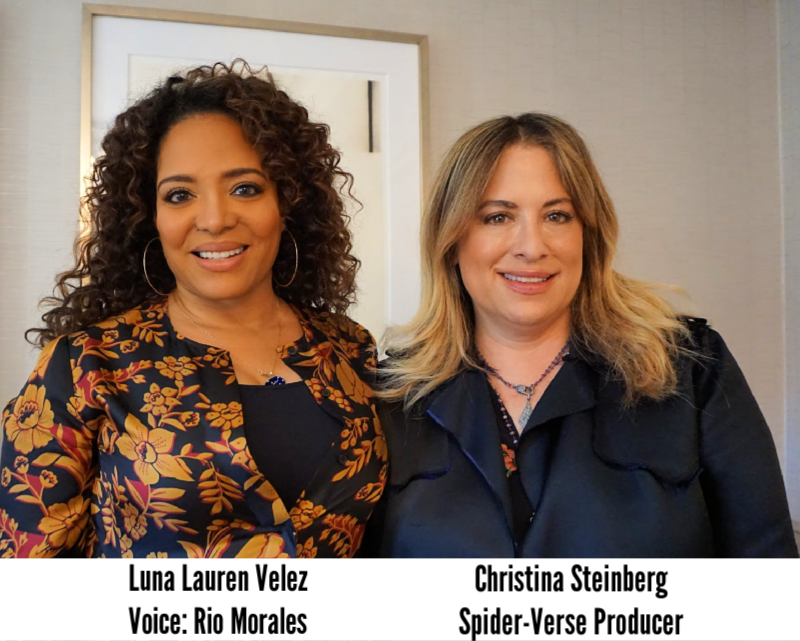 Peter Parker is now out of shape and down on his luck in this film. Anyone who's had a midlife crisis can probably relate. The mentor relationship between Peter and Miles isn't always easy in the film. Peter is coming into the relationship with his own emotional baggage, while Miles is a newbie to the skills he has as Spider-Man.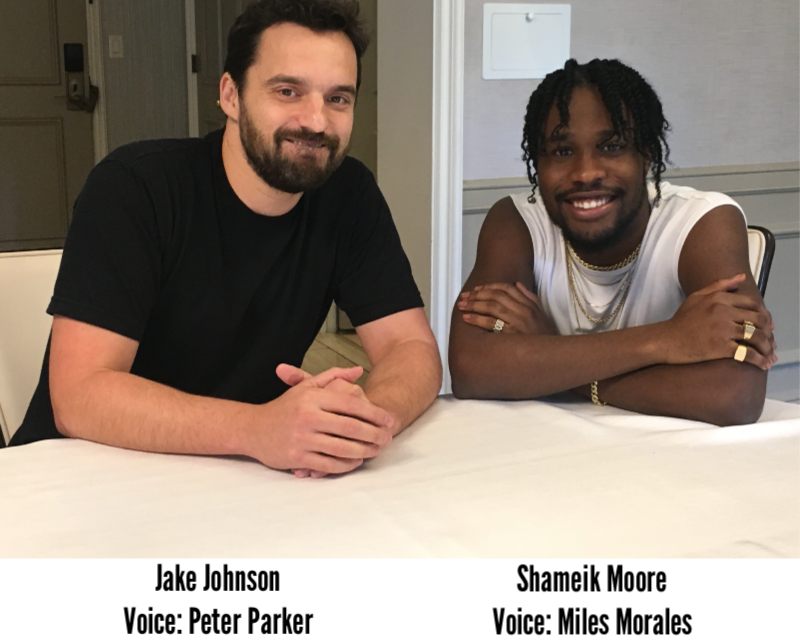 But Peter and Miles realize that it takes all of the Spider-Men and Women to work together to overcome the villain.  Actor Jake Johnson pointed out the overall message is "Anyone can be Spider-Man" and "Anyone can wear the mask." This film will inspire you to overcome what's holding you back, embrace your faults and find a supportive crew just like Miles Morales did.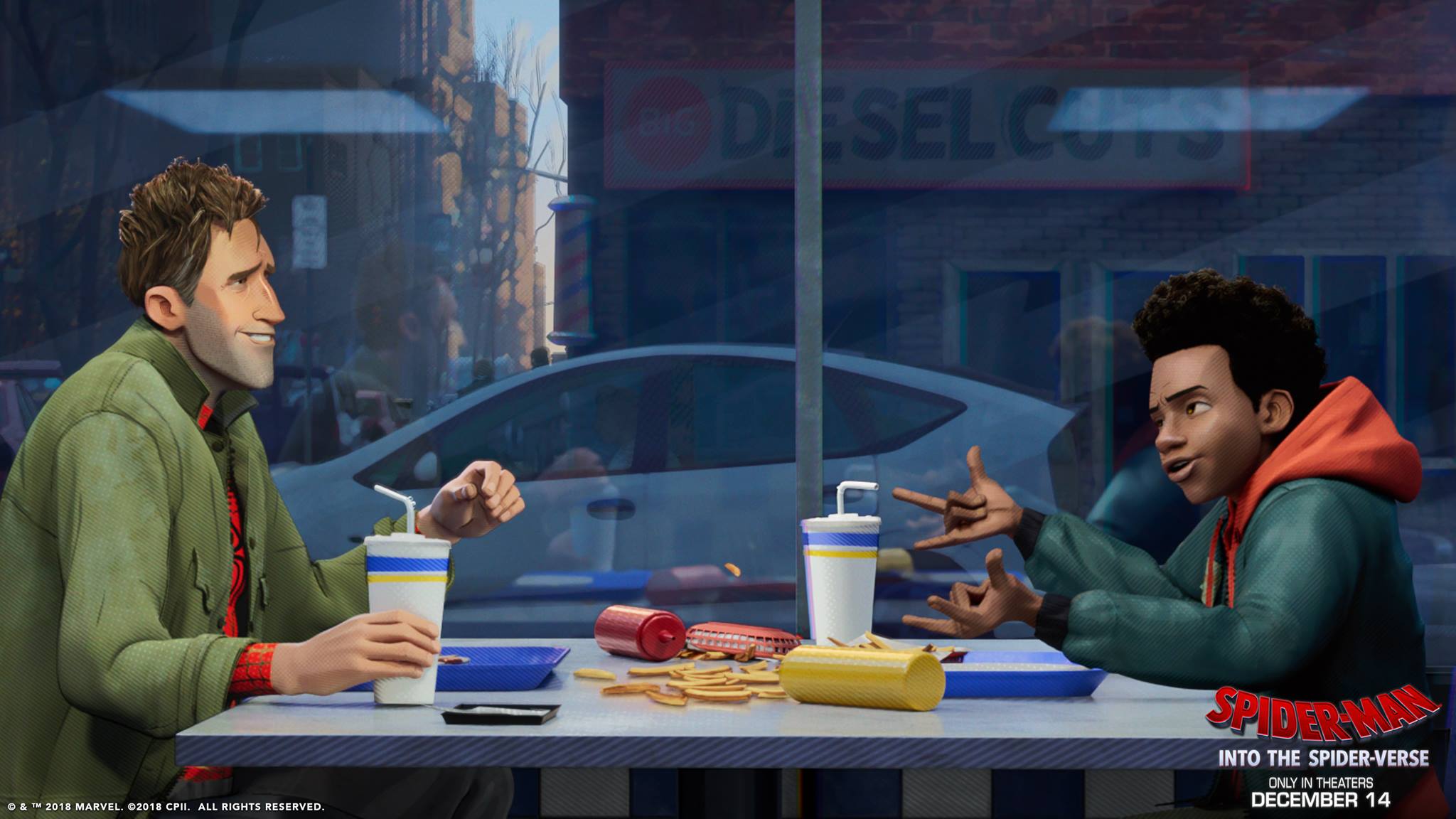 No matter where you are on your personal journey, Into The Spider-Verse has a message you can relate to. Whether it's the parent-child dynamic in Miles' family, suffering a personal loss like Peter Parker, getting let down by your uncle like Miles does, or finding a crew of misfits/nerds/weirdos who accepts you for who you are! As you'll hear in the film: "What makes you different is what makes you Spider-Man!"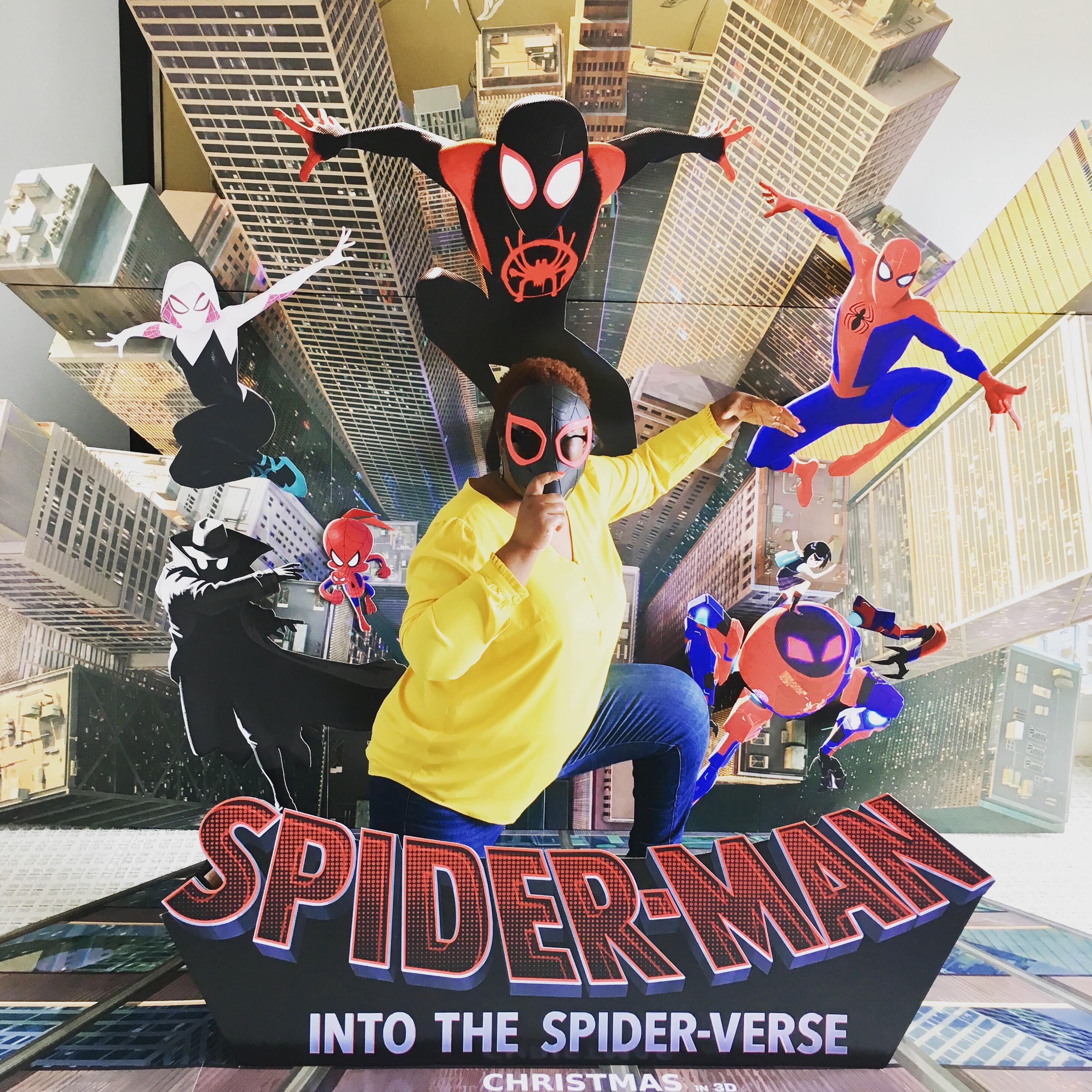 Watching this before A.J. got to see it was its own emotional journey. I know he's anxious to see Miles Morales' journey as Spider-Man, just like he was excited to see Black Panther. Later this week, I'll share more from my interview with Shameik Moore who now carries the responsibility of being the first Black Spider-Man when children like A.J. are watching him anxiously.
The Spider-Verse Cast
Shameik Moore (Miles Morales),  Jake Johnson (Peter Parker), Hailee Steinfeld (Spider-Gwen), Mahershala Ali (Uncle Aaron Davis), Brian Tyree Henry (Jefferson Davis; Miles' Dad), Lily Tomlin (May Parker), Luna Lauren Velez (Rio Morales; Miles' Mom), John Mulaney (Spider-Ham), with Nicolas Cage (Spider-Noir) and Liev Schreiber (King Pin).
Spider-Verse & Stan Lee
The late Marvel Comics legend, Stan Lee, makes a brief and meaningful cameo in Into the Spider-Verse. The audience in our theater cheered when he came on-screen. It's such a bittersweet moment to know he had a role in this animated milestone for Spider-Man but won't get to see how his fans react to it.

Spider-Man: Into The Spider-Verse hits theaters December 14th. I'm debating whether we'll see it in 3D or not.
For Spider-Verse Coloring Sheets and Printables, visit Cookies and Clogs. Its creator, Terri Ann also attended the film screening in LA.