This is a sponsored post for SheSpeaks and Prudential.
A unique virtual reality truck recently pulled into Copley Square in Boston, thanks to the Alliance for Lifetime Income. Anyone who walked up to the truck got to engage with displays designed to give them a glimpse into their future and feel what it's like to take risks. What does it feel like to drive a racecar when you're not experienced? How close does the virtual reality of swimming with sharks compare to the risk of swimming with them in real life? My fellow TV mom and blogger, Rene Syler from Good Enough Mother, gave these virtual reality experiences a spin.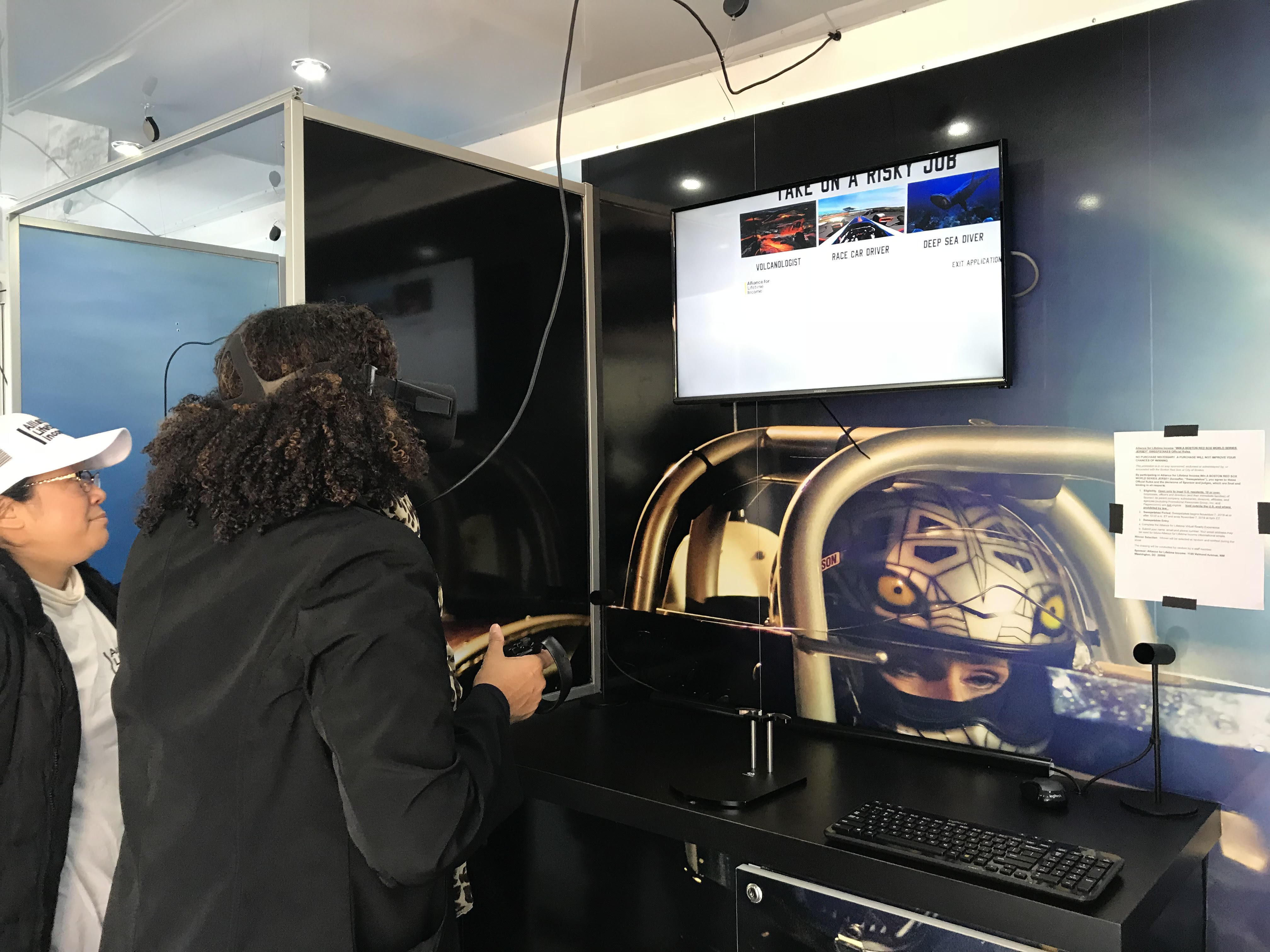 Visitors also had the chance to try on the MIT Age Lab-designed suit named "Agnes", designed so they could to feel 20 to 30 years older. With age comes a heavier body, achy joints and less than 20/20 vision.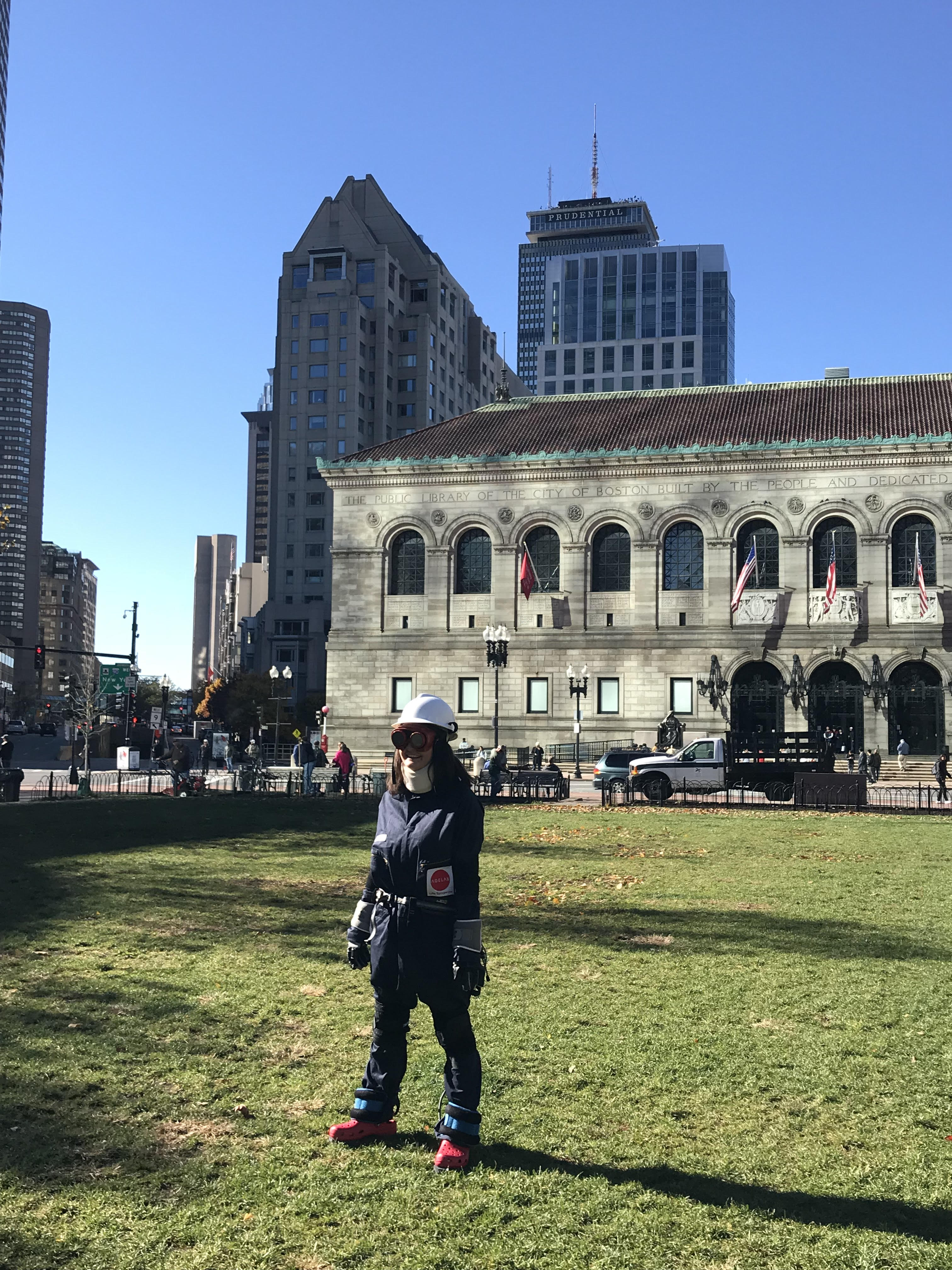 If we're lucky to live long enough, these physical hurdles will become our reality in the future. So will the reality of wondering if we have enough money saved for retirement to cover the costs of housing, utilities, medical care and other basics.
Together, these experiences showed me that "Risk + Age = The Need for a Reliable, Steady Retirement Plan."
The Alliance for Lifetime Income, of which Prudential is a founding member, made this even clearer with the message on the virtual reality truck "Protect Your Income, Retire Your Risk."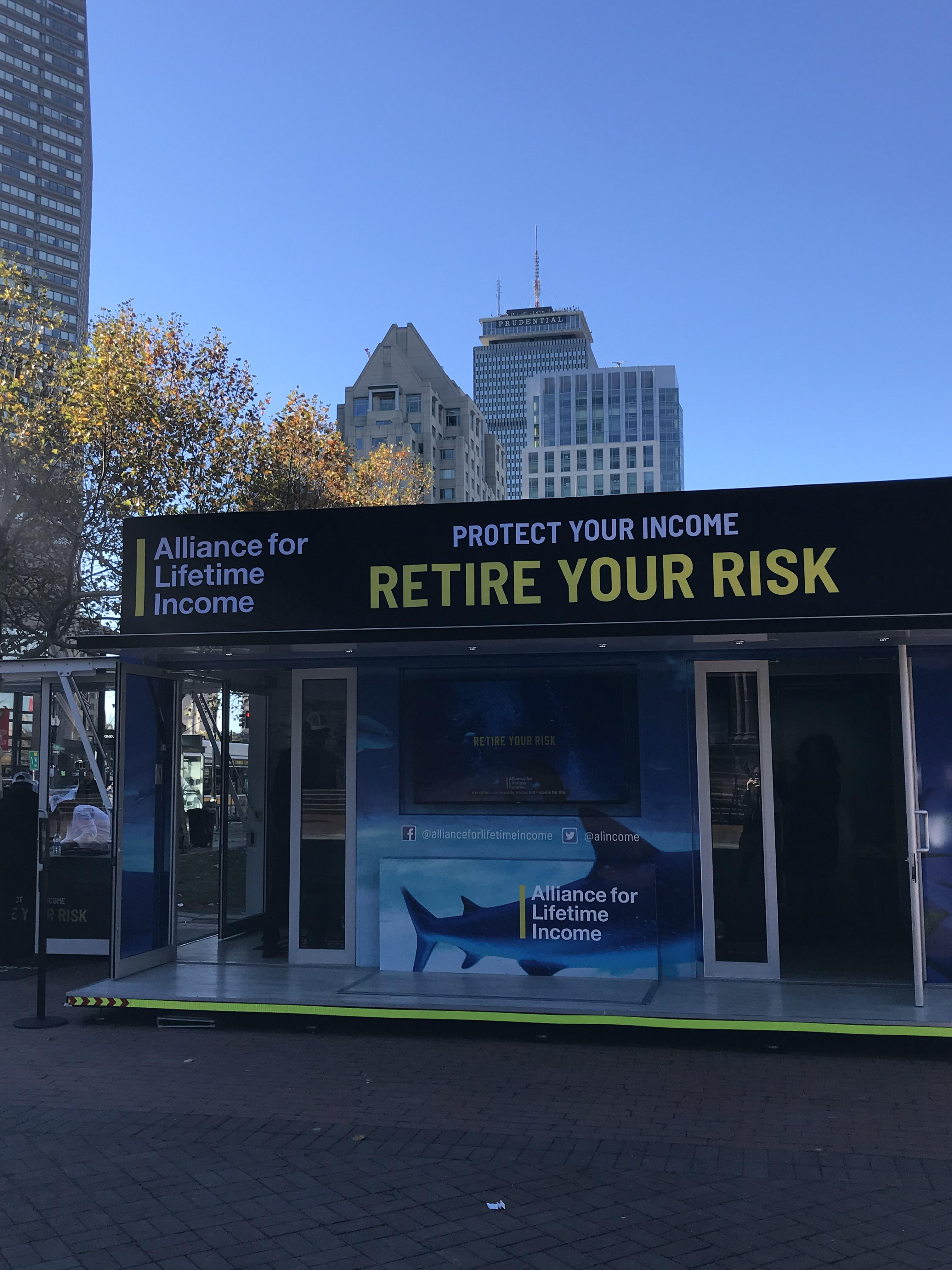 Since women live longer than men by an average of 5-6 years1, statistically make less money than men2 and often start saving for retirement later, we need to ask ourselves: How can I have a steady, guaranteed paycheck for life when I retire?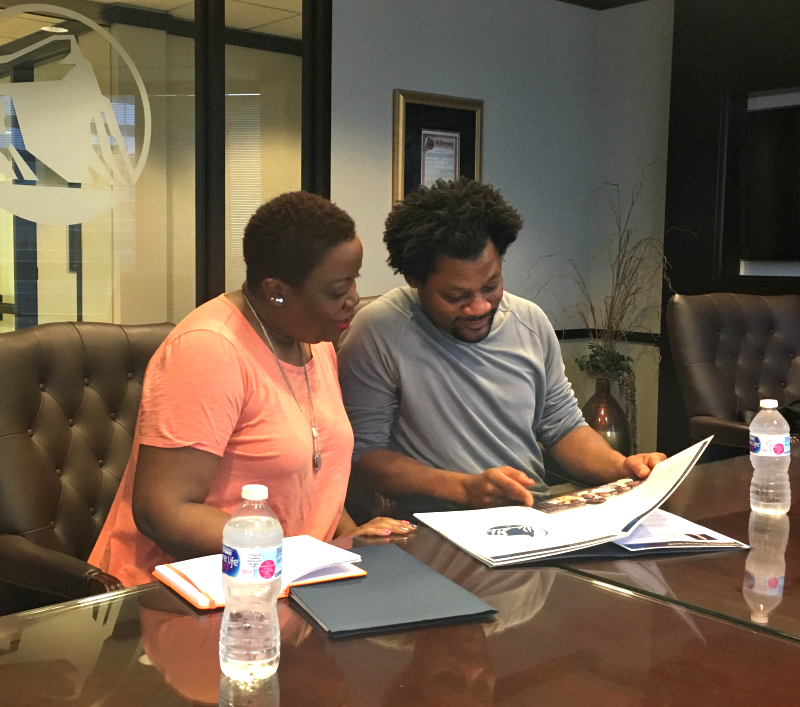 I learned from Prudential that an annuity can help! Annuities can provide a safeguard when the market stumbles, and an income stream you can count on.
You may recall my husband and I have been going deeper into our finances and making plans for our future. I shared step-by-step How We Prepared to Meet with a Prudential Financial Professional. Here's how you can set up a complimentary meeting with a Prudential financial professional where you live.  You're welcome to ask how annuities work to provide a consistent source of income in retirement, regardless of market changes. Get familiar with annuities and how they work before your conversation.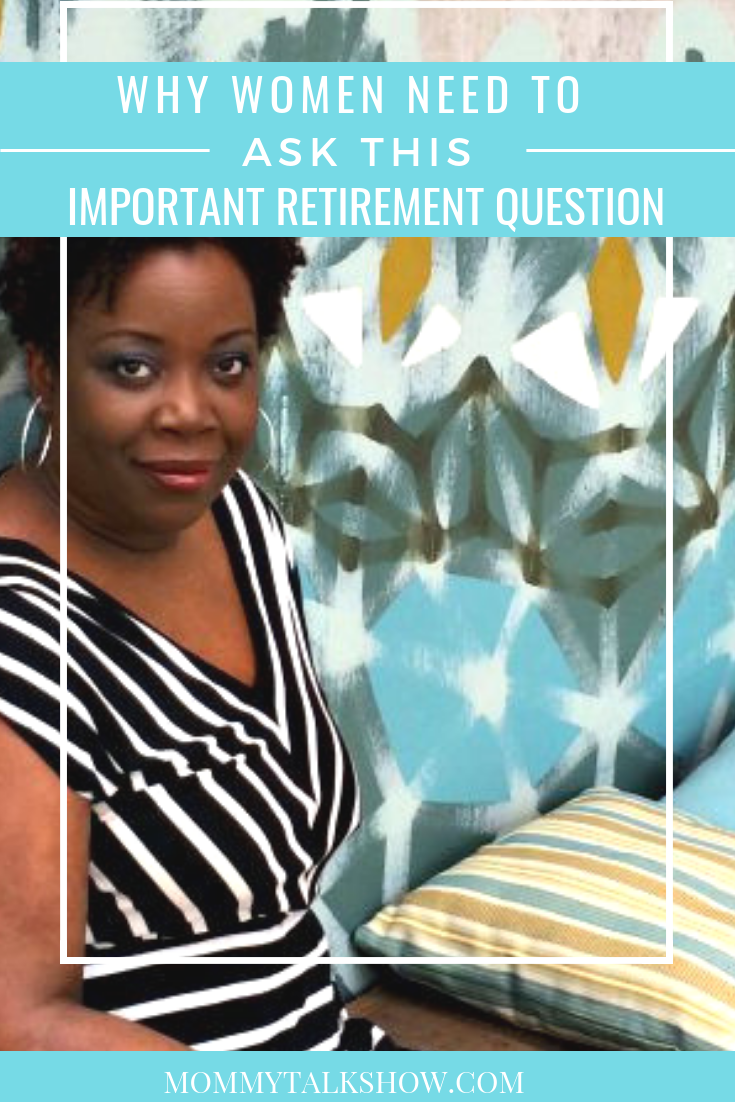 Comment below: Do you feel confident about your retirement plan? How often do you and your spouse discuss saving money and planning for retirement?
1Prudential Retirement analysis; National Center for Health Statistics, Health, United States, 2015: With Special Feature on Racial and Ethnic Health Disparities. Hyattsville, MD. 2016;
2U.S. Census Bureau, Historical Income Tables Table P-40: Women's Earnings as a Percentage of Men's Earnings by Race and Hispanic Origin, 2016