I survived Halloween and fall festivals at our son's school. I'm also getting ready to hit the road to see our family for Christmas Day. Then I had an epiphany – I need a holiday helper. Really, she's my go-to babysitter. But I have a few tasks in mind for her to do while she's watching A.J. Having her here also "frees" me up while I'm attending holiday events, completing my Holiday Gift Guide and handling tasks for my social media clients. Keep reading and you'll see why this is the perfect time to hire holiday helper to relieve your stress. Use the social sharing tools to Pin, Tweet and Facebook share this with your friends!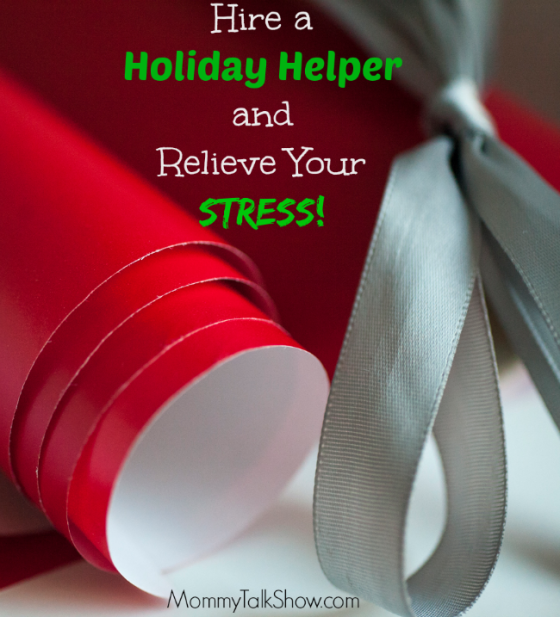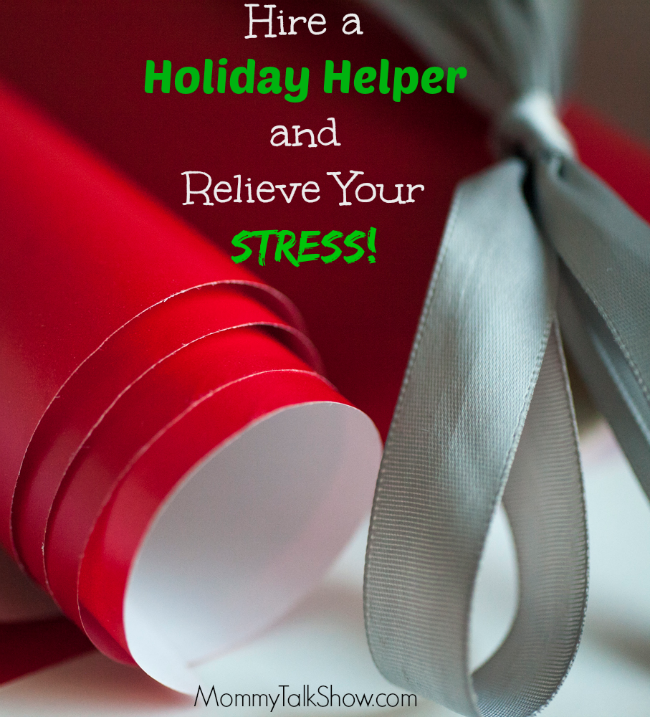 Where to find a holiday helper
A holiday helper can be a babysitter, family friend or neighbor you compensate to either watch your children or do some of the holiday tasks I'll list below. I found my sitter online using a site where she'd completed a background check.
Find a sitter on Sittercity.com or use Atlanta-based SitterTree.com. Ask for recommendations from your neighbors or classmates.  Teenagers, your child's teacher or older siblings are also great options for a holiday helper gig.
Tasks for a holiday helper
GIFTS
Gift-wrapping
Gift shopping (online or in-store)
Design, address & label holiday cards
TRAVEL
Pack or unpack your family's clothes.
Meal preparation.
Transporting children to/from school and activities.
Pet-sitting or elder care.
HOLIDAY PARTIES
Shopping
Meal preparation
Menu planning
Design, address & label invitations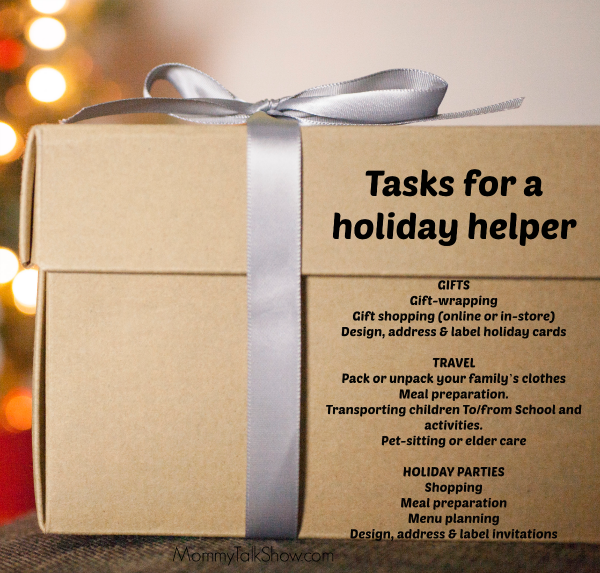 How much to pay a holiday helper
You can pay your holiday helper an hourly fee or a per-project fee. It may be more feasible for you to pay them to do all of your holiday cards for a flat fee vs. hourly so your holiday help has the option to work remotely vs. at your home. The holidays may also be a great time to give your babysitter a raise or a holiday gift.
Safety & Security
A.J. has extensive food allergies that we have to let everyone know who watches him while we're away including babysitters and parents on playdates. Mabel's Labels Allergy Alerts offer a clear, effective way to label all of his containers and water bottles.
I recommend that you complete a criminal background check on anyone who works in your home and around your child. Ask for references and check them. Depending on how well you know the holiday helper, you may feel comfortable giving them a key to your home or security access code so they can come and go as needed.
Comment below: Does your babysitter have keys to your home? What's another safe way to allow them to get inside?
It'll be holiday party season shortly. Here are Simple Ways to Get Dressed for a Holiday Party Fast and Simple Holiday Makeup Tips.
Are you traveling for Christmas? We're flying on Christmas Day! I've got your survival guide if you're taking to the airways this holiday season.