COVID-19 shook up the big plans for Amazon's Prime Day which moved its two days of savings from July to October. This year Amazon Prime day is October 13-14, 2020. You may have seen news stories telling you what's on sale and what's marked down to unbelievably low prices. I'll take it a few steps further in my story. You can even earn cashback on Amazon Prime Day purchases. If you don't have an Amazon prime account this is the perfect time to sign up for a free 30-day trial. Just remember to cancel after 30 days if you don't want to continue!
1. Shop Tech
Amazon devices, Apple devices, and even kitchen tools are at some of their lowest prices for Amazon Prime Day 2020.
Amazon Alexa and Apple earbuds are both marked down. If you want an Instapot or air fryer (like I do), this is the time to buy it.
I've had my eye on a Ring doorbell for our new house and it will be on sale!
2. Get Cash Back
I love getting money back and using coupons. Here's how you can get cash back every time you shop Amazon.
1. Use my referral link to sign up for the iBotta app (or enter code: phsda) which will set-up your iBotta account. I'll get a $7 kickback for referring you.
2. Download the app from your app store and login to iBotta using the email account you signed up for above).
3. Launch the iBotta app from your phone and search for Amazon. As soon as I opened the app this morning, look at what popped up: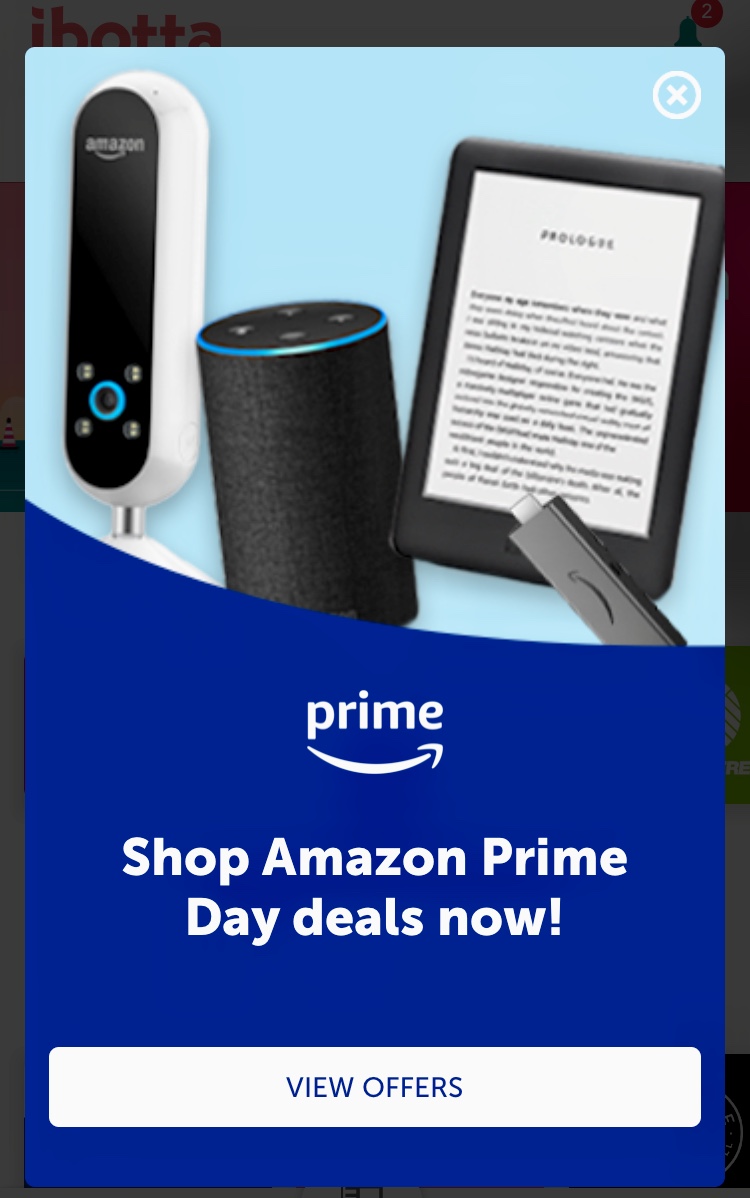 4. Make your Amazon purchases through the iBotta app. It will be super-duper clear where to click on the app. With "Shop Amazon" and "Buy." You'll earn as much as 5% off on your purchases. You'll get an alert that your purchase was registered and you'll get a credit for the rebate amount.
Amazon's devices like Fire TV's, tablets, speakers and kindles earn up to 5% cash back for Amazon Prime Day 2020.
If you make a return, that will affect your rebate.
iBotta requires you to reach a $20 rebate threshold to cash-out by Paypal, Venmo or gift card credits.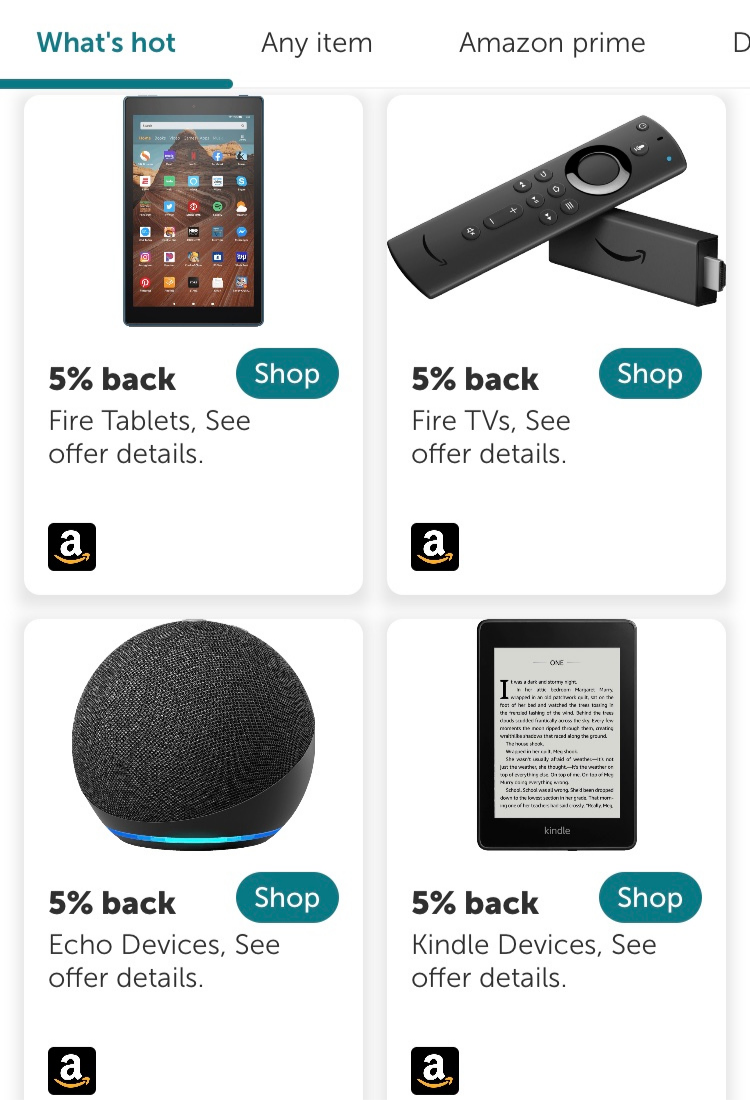 5. Encourage more friends to sign up for the iBotta app to earn cashback for purchases in-store and online. For example, I just bought a few of A.J.'s school uniform essentials from OldNavy.com through the app for $38 and I have a $2 pending rebate in my account.
3. Buy gifts
For folks who buy gifts for holidays and birthdays, Prime Day 2020 is ideal. Buy now, save now. It's an early kick-off for Black Friday!
4. Order for Friends
Honestly, we let our Amazon Prime membership expire this year and I explained why. I'm still able to get free shipping on most of my Amazon purchases anyway. I admit, though – I miss some of the sh0ws I watched on Amazon Prime TV. Oh well. I still have Hulu, Netflix, and cable TV.
But if you know someone who'd benefit from an Amazon deal, you don't have to give them your login and password to benefit. Just order for them. Ship it to their address and get them to pay you back.