Even before the fuel prices started surging in the Spring & Summer of 2022, I've been dedicated to saving on gas when I fill up at a Kroger fuel station. I typically save 50 cents per gallon or more every time I fill up. I've told my friends all my tips and tricks to rack up fuel points when I shop at Kroger. Now I'm telling my audience so we can all save.  Here are my go-to tips and hacks to rack up Kroger fuel points that earn you up to $1.00/off per gallon of gas. Note: you must be a Kroger Plus Card Member, which is free, to earn fuel points.
How To Rack Up Kroger Fuel Points & Save At The Pump
Points for Purchases
Kroger often gives incentives to earn fuel points with shopping for certain items. The last time I logged in to the Kroger App > clicked savings > searched fuel points, I noticed that Simple Truth purchases earn 4x fuel points. So if you already like the natural and organic foods line by Kroger, this would be a great time to buy them for additional points instead of another brand.
RELATED TOPIC: Kroger Fuel Points Helped Me Pay Less Than $3/Gallon
Points for Gift Cards
You might be thinking buying gift cards are a waste of money, but when you buy gift cards to businesses and brands that you love and already use you're basically prepaying for the money that you're gonna spend anyway, and instead of using cash which earns you nothing you're using additional fuel points which saves you at the pump.
For instance, it's guaranteed I'm going to spend at least $10 a month at Starbucks when I stop by for a large peppermint white mocha or peach lemonade for myself, then a plain bagel toasted for AJ. So I might as well buy a $25 Starbucks gift card from when it's 4x fuel points to earn 100 fuel points = .10 cents off per gallon.
Add every gift card you purchase at Kroger directly to the correlating shopping app ASAP, then choose the gift card as payment at checkout. This way you're not in jeopardy of misplacing the card and losing its value, plus you're earning rewards from your favorite brands for shopping through their loyalty program.  I upload the Starbucks gift card I buy from Kroger directly to my Starbucks app to earn Stars. Sometimes I haven't even left the Kroger parking lot when by the time I add my Target and Amazon gift card purchases to each app.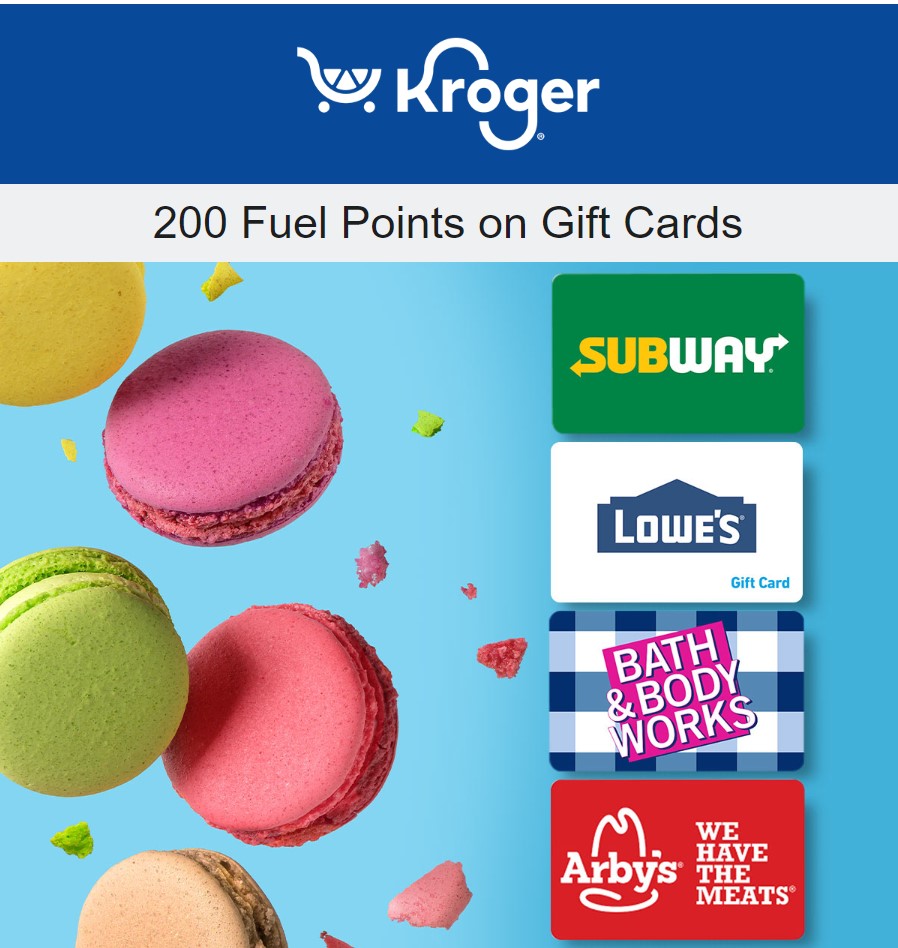 Certain gift card brands can earn you up to 200 fuel points for as little as a $10 purchase or make the required purchase spelled out in the Kroger app.
I purchase a $100 Cricket Wireless service payment card from Kroger every month which can earn me as many as 400 fuel points in a single transaction when there's a 4x fuel points earning bonus.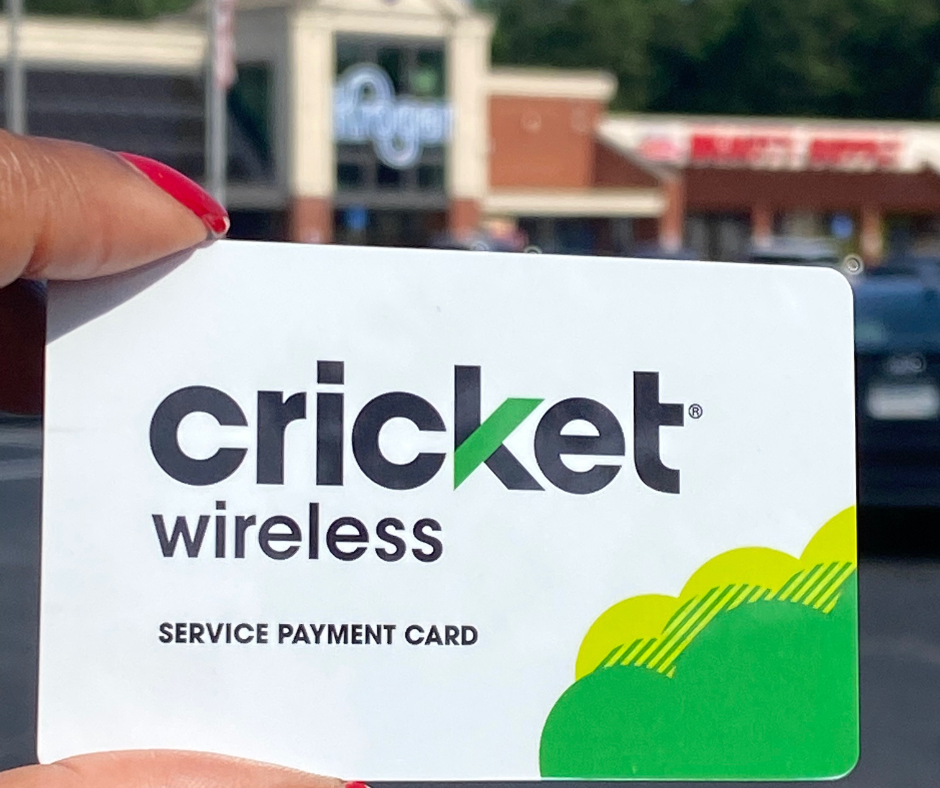 Points for Prescriptions
Any time I need a new prescription, I fill it at my local Kroger pharmacy to earn 25 fuel points. (Previously, you could earn 50 fuel points for a refill, but that changed a few years ago.)
According to Kroger:
"Earn 25 Fuel Points for non-federally funded Prescriptions and 1 Fuel Point for every $1 of your out-of-pocket costs for federally funded Prescriptions. Earn 75 Fuel Points for each 90-day script.
Points for Receipt Surveys
The next time you make a purchase at Kroger check the bottom of your receipt for a survey. If you did a Kroger delivery or pickup, check your email for the receipt survey.
Complete a receipt survey to earn 50 points each time by using your connected phone number or Kroger Plus Card Number. You can complete a new survey every seven days, so I earn 200 points a month by completing four.
All of this information is subject to change at any time by Kroger, so keep your eyes on emails from Kroger and consult the Kroger Fuel Points FAQ page.
In this video, I break down step-by-step how you can earn 1,000 fuel points in a month and save $1/gallon on your next fill-up.
What are the most fuel points you've ever redeemed on a fill-up at  Kroger Fuel Station?
View this post on Instagram