I just saw a friend's Facebook status: her family is getting rid of their iPads.
Sounds weird to me considering I still use my iPad mini to shoot videos, schedule social media and A.J. uses it to play some games.
But I guess if you're more tech-savvy and have smart TVs or the newest smartphone, then iPads and devices can become obsolete.
So how do you get rid of an old iPad? Your loss could be someone else's gain! Give it away, donate it or sell it to pay for an upgraded smartphone.
Selling anything in person can get tedious because you're taking pictures, posting on Facebook groups or Craigslist, waiting for replies, negotiating and waiting for the buyer to pick it up.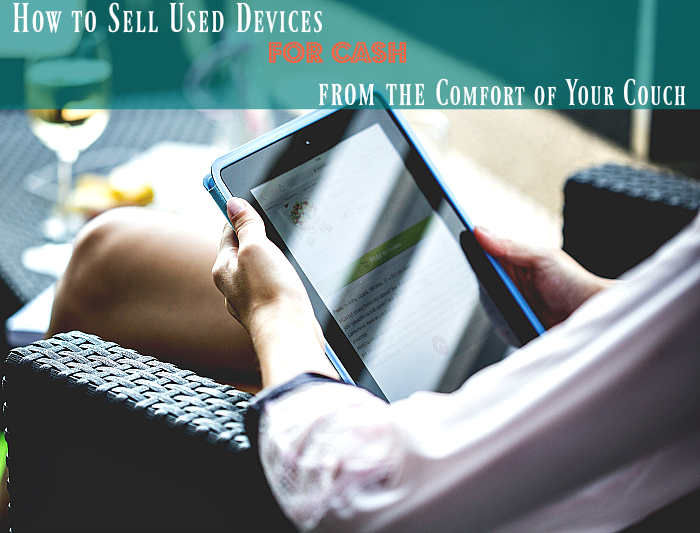 Check out these ways to sell used devices for cash without leaving the comfort of your couch. My referral links to the following companies will earn me a small commission if you use them.
You can buy and sell used devices on Gazelle.com in just a few clicks. Apple and Android devices are accepted.
Trade-in and Get a BONUS $10 Amazon Gift Card while supplies last at Gazelle!
Select the device you're selling, describe the condition it's in, accept the agreed upon amount and ship it.
If you're looking to BUY a pre-owned device at a discount, here's 20% off Galaxy Note 10+ 5G & Galaxy S10 5G, 15% off iPhone XS Max, and 10% off iPhone 11 Pro Max, 8, 7, 6s, Galaxy S7, & MacBook Pro at Gazelle (4/7-4/13)
Shipping Info: Use the prepaid shipping labels for free shipping!
Payout Info: Choose from a check, Amazon.com Gift Cards or PayPal usually in 3-5 days.
You probably know Amazon for all the things it sells and ships to you quickly, especially if you're an Amazon Prime Member ($99 a year includes 2-day free shipping and more.)
Did you know Amazon Trade-In allows you to sell used devices there, books, TV's, and game devices to earn Amazon gift cards that allow you to shop more?
Shipping Info: Use the prepaid shipping label for free shipping.
Payout Info: "Depending on your location, trade-in submissions may take up to 10 business days to arrive before your submission is processed. The packages you sent can be tracked anytime in Your Trade-in Account."
The brick and mortar store, Best Buy, wants you to stay at home when it's time to sell your old device.
Use the Best Buy Trade-In site to describe your device and game, receive a quote for resale.
Shipping Info: Print a UPS shipping label that's included in your estimate.
Payout Info: Best Buy e-gift card sent via email within 10 days.
NOTE: Before you sell a device, remove all your personal information and re-set it to factory settings so you don't lose any personal information or photos.
Are you considering making technology upgrades to your home? Check out the Samsung tools in the Best Buy Tech Home I visited earlier this year.
What's the best way to sell a used device for cash?
How will you spend the cash and gift cards from what you sell?