I felt like I walked into a scene of the 70's TV cartoon, "The Jetsons," when I visited the Best Buy Tech Home at North Point Mall in Alpharetta. Almost everything I've saw on the futuristic TV show when I was growing up, seemed to come to life at the store and the exhibit. I'd love to hear your thoughts after you see what I learned about home security and kitchen convenience from Samsung.  The reviewer has been compensated in the form of a Best Buy Gift Card and/or received the product/service at a reduced price or for free.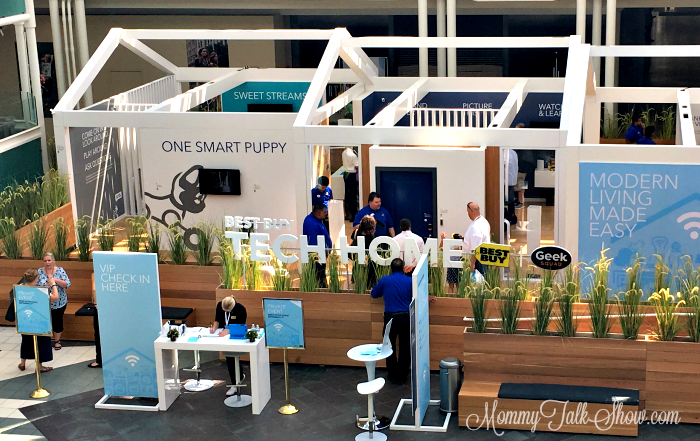 An advisor from Best Buy Tech Home walked me through the Samsung SmartThings product line so I could touch and operate them myself. All of the products can be monitored through the Samsung SmartThings Hub, the brain of your connected home.
Wirelessly it helps you monitor and adjust everything in your home from thermostats to lights. Talk about a convenient way to save energy while you're at work or on vacation! With the Samsung SmartThings Hub and free SmartThings app you can customize your home's devices with compatible products, like Honeywell to First Alert. First let's start with safety and security for your family. With the Samsung SmartThings Arrival Sensor you'll know when your children have left or arrived home. Attach the sensor to their backpack or rain coat, then the sensor at your home will alert you.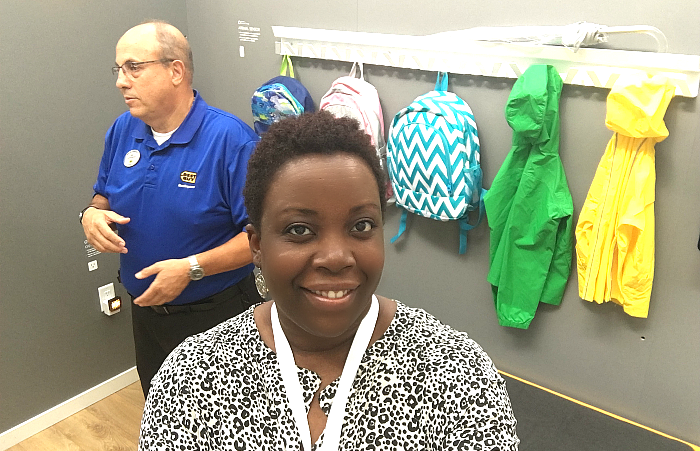 The Best Buy experts in the blue shirts are a wealth of information who can give you an in-home consultation to show you how these Samsung SmartThings products work.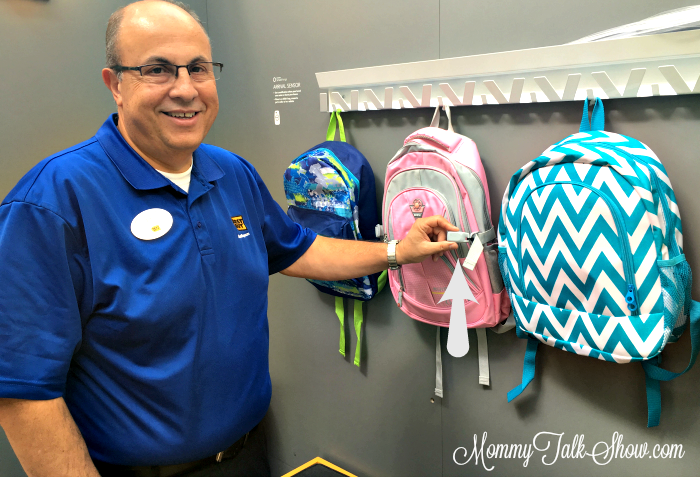 Other home monitoring tools include cameras with two-way voice communication. I can see this almost alleviating the need for babysitters once you have "tweens" or teens because you can monitor  your children and even talk to them.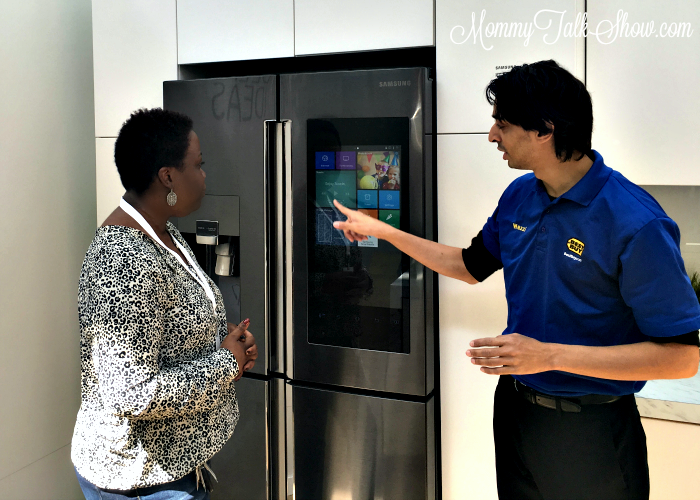 When we moved over to the kitchen I saw the Samsung Family Hub Refrigerator. Thanks to the Best Buy expert's demonstration, I realized how this appliance could a huge issue for my family. For example, my husband and I don't grocery shop together. Everyone in our house eats different foods – at different times.
With the Samsung Family Hub Refrigerator refrigerator's three interior cameras I can see inside. You can also inventory and track your refrigerated foods to see the expiration date. Order groceries with your favorite online store, stream music and mirror what's playing on your Samsung 6400 0r higher right from door. Leaving notes for your kids is also super simple because there's an electronic whiteboard on the front of the fridge. Leave reminders,  phone numbers and recipes on the door for your family or sitter. Have you ever had a leak under your kitchen sink? The Samsung SmartThings Water Leak Sensor goes under your sink or any other water-related areas of your home. It can alert you if the bathtub overflowed or if a pipe burst. Comment below: Which of the Samsung products would be ideal for your family? I'm in love with the Samsung Family Hub Refrigerator. Visit the Best Buy Tech Home at the North Point Mall to learn how you could win a $10,000 Best Buy Gift Card, a Samsung SmartThings Smart Home Collection, Samsung Dream Kitchen, and a Samsung 55" SUHD 4K TV and more. If you're one of the first 250 to visit the Tech Home at the North Point Mall through October 14, 2016 and you could win one of many technology prizes.