Just in time for the cold snap that's forced many of us indoors, as well as a return to remote learning that has us scrambling to occupy our children, "Monster Family 2" is now out. Watch it on-demand or digital starting January 4, 2021. Thanks to Viva Kids Films we got to screen the movie that's a sequel to the hit "Monster Family" from 2018. I was relieved to watch it on-demand at home because theaters are full capacity again with very little distancing. You can rent or buy on Amazon, iTunes, Redbox, DirecTV, and more. This is a sponsored post with Vida Kids Films, but all opinions are my own.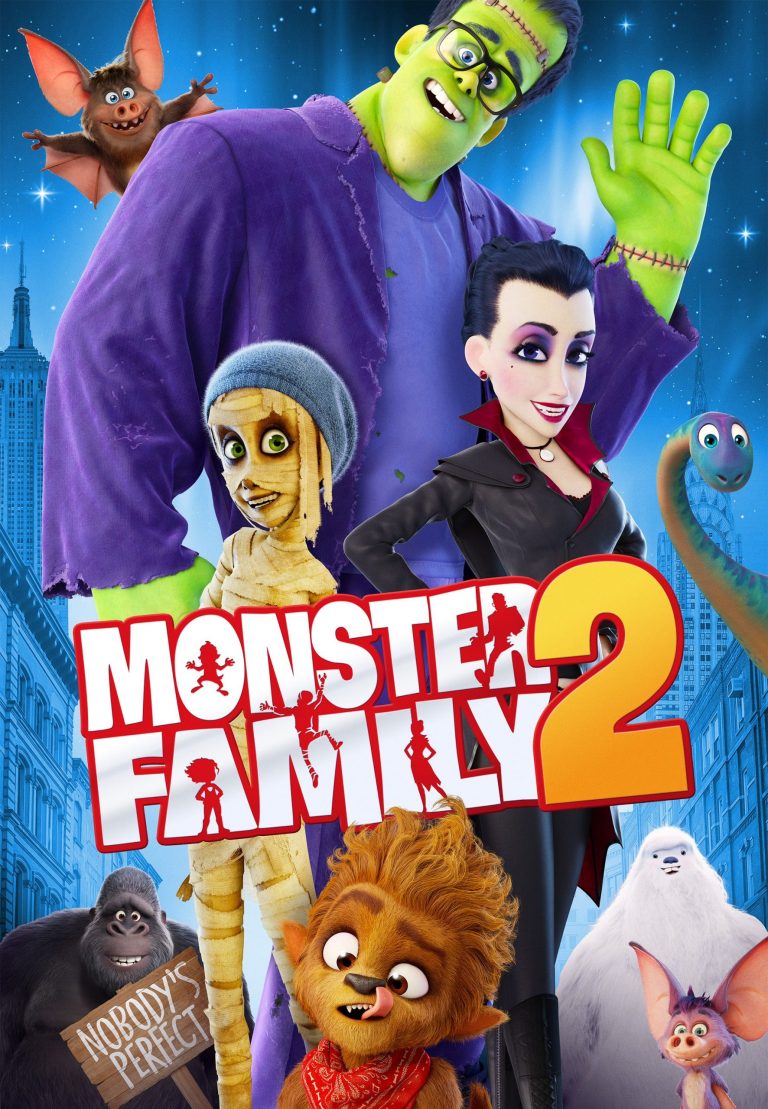 In case you haven't seen the original "Monster Family" here's what you need to know. Plus, we've got some fun activity sheets you can print and share with your children to keep them busy.
"Monster Family 2" Trailer
What is "Monster Family 2"?
The Wishbones family is flawed, just like the rest of us.  They're quite relatable when it comes to pre-teen and teenage angst thanks to children Max and Fay. Every single interaction between the siblings is drama-filled.
It doesn't help that Mila Starr, a monster hunter, has made it her mission to capture all spooky creatures including the Wishbone's friends King Conga, The Loch Ness Monster, and The Yeti. In order to save their friends, the Wishbone's must transform into monsters themselves. Together as a Vampire, Mummy, Werewolf, and Frankenstein, the family take off on the most monst-umental adventure of their lives.
Considering I hadn't seen the original "Monster Family" film, I wasn't sure what to expect. Yes, the movie flyer showed monster characters I recognized. But it was hilarious to watch them all work together in their human forms and monster forms. The action scenes will have you yelling at the screen and jumping out of your seat.
What I enjoyed most were the throwback music interludes that offer a bit of nostalgia for adults (like lots of animated films), while the kids just like the idea of dancing to fun music.
Here's A.J.'s review:
One of the things I liked about "Monster Family 2" was the main characters' British accents. I think that British accents and the way people say certain things sound hilarious because it's so different from how we speak in the United States. For example,  British people say 'trolley' instead of 'shopping cart'. Another thing I liked was the magic in the film. The character's special abilities were cool, like being able to teleport and turn from monsters to humans and back again.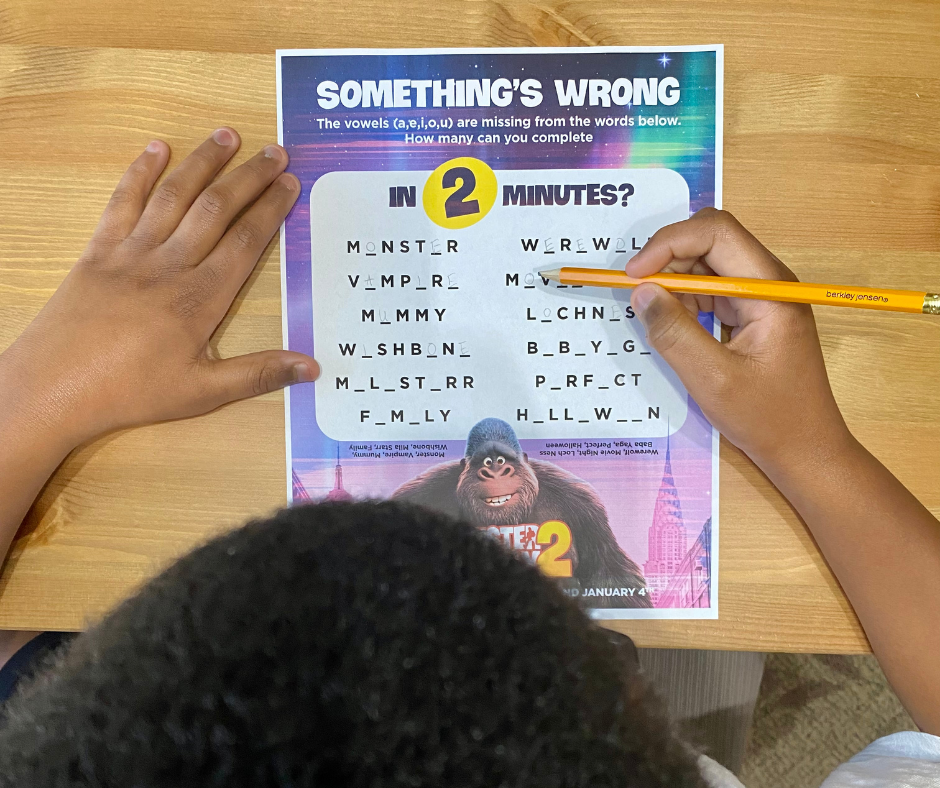 Your children will love these character activity sheets. A.J. enjoyed the Something's Wrong word puzzle. Your child can win an awesome prize from Viva Kids Films if they color in the Nessie coloring sheet, take a photo and tag @vivakidsfilms.