Inspired by actual events with some creative license added, 'The Woman King' movie starring Oscar winner Viola Davis is getting rave reviews from audiences. It earned a 99% audience score from Rotten Tomato and is 94% Certifed Fresh. My family couldn't wait to see it when we saw the trailer. I'd already read many tweets comparing this film to warrior flicks like '300' and 'Braveheart.' Except for this time it's an all-woman West African military unit with their lives on the line. With the film's focus on hand-to-hand combat in 19th-century Africa, I never expected it to affect the way I parent our 12-year-old son. But it forever changed the way I'll let A.J. see me. More on that shortly, along with my commission-earning affiliate links.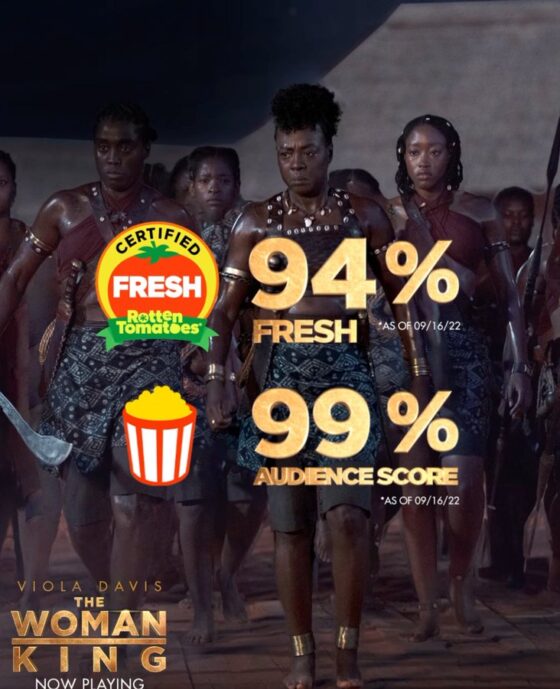 'The Woman King' Review:
First, some background. Here is 'The Woman King' cast:
Viola Davis: General Nanisca, leader of Agojie, all-woman warriors
Lashana Lynch: Izogie, Trainer/Lieutenant in the Agojie
John Boyega: King Ghezo of the Dahomey Kingdom
Thuso Mbedu: Nawi, a new Agojie warrior
Sheila Atim: Amenza, Lieutenant in the Agojie and Nanisca's confidant
Here's the gorgeous cast on the red carpet for the movie's premiere.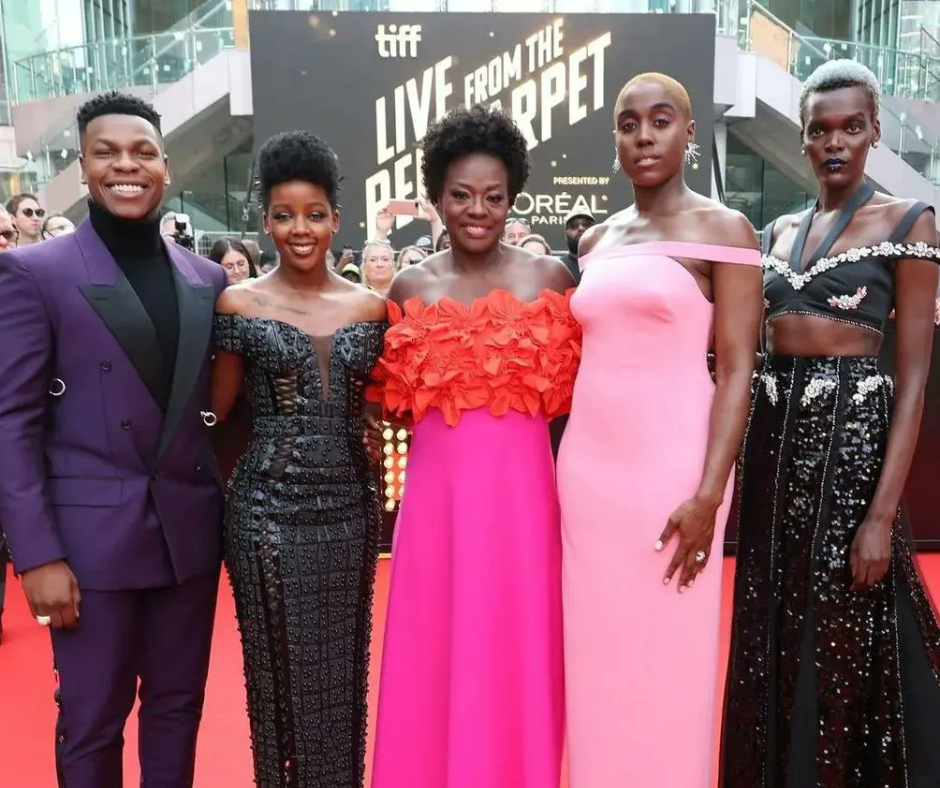 'The Woman King' is directed by Gina Prince-Bythewood. You may remember the rave review I wrote about her film 'The Old Guard' starring Oscar-winner Charlize Theron which was my favorite film of 2020. Prince-Bythewood also directed 'The Secret Life of Bees' and one of the all-time legendary Black love stories, 'Love & Basketball.' Have you seen any of her other films?
'The Woman King' is set in 1823's Dahomey Kingdom where Nanisca is tasked by the King to protect their interests, which unfortunately includes losing captured villagers to the transatlantic slave trade. Meanwhile, Nanisca is training a new set of warriors including Nawi who is hardheaded, stubborn, almost untrainable, yet fierce. Nanisca reminds Nawi and all the new trainees that life as an Agojie warrior means no love, no marriage, and fighting to the death to protect the Dahomey Kingdom. Nanisca delivered a line in the film that didn't resonate with me immediately, but it came back full circle with how it influenced my parenting.
Nansica told Nawi: "Your tears mean nothing. To be a warrior you must kill your tears." Watch her deliver the line here!
Watch: The Woman King Warriors
What Changed My Parenting Perspective
Without spoiling the film, there is a point in the story where a mother "misplaced" her child. Like this character, I imagined what it would feel like if for even ONE second I didn't know where AJ was. I had a visceral reaction and before I knew it I was crying in this dark theater. A.J. sat next to me – between me and my husband.
I thought I was covering up my emotions, then I heard:
"Are you OK, Mom?" (His glasses and big brown eyes were staring me down.)
"No, I'm not." (Gasping and breathing through my tears.)
Before I knew it, A.J.'s skinny, gangly, comforting arms reached to grab my entire waistline. He held on to me for the remainder of the film. When I tried to tell him, he could let go, he objected.
"You said you're NOT OK!" 
It felt like his entire face was buried in my armpit. That's how close my 12-year-old was. I can't believe his eyes were still able to see the big screen. At some point, I just settled in and let him hold me. Nothing I could do was going to sway him.
How did 'The Woman King' change my parenting perspective? Instead of shoving down my emotions and hiding my tears in front of our son, I let them flow uncontrollably. I let him see me cry, which I've spent years trying NOT to do. Even through the pandemic and protests, I held in all of my sadness and anger about the state of the world.
Instead of my tears scaring him, they showed me that he was able to step up and comfort me when I needed it.
Be honest. Do you cry in front of your children? How do they typically react?
RELATED TOPIC: Dark Skin & Natural Hair Are The Beauty Standards in Black Panther's Wakanda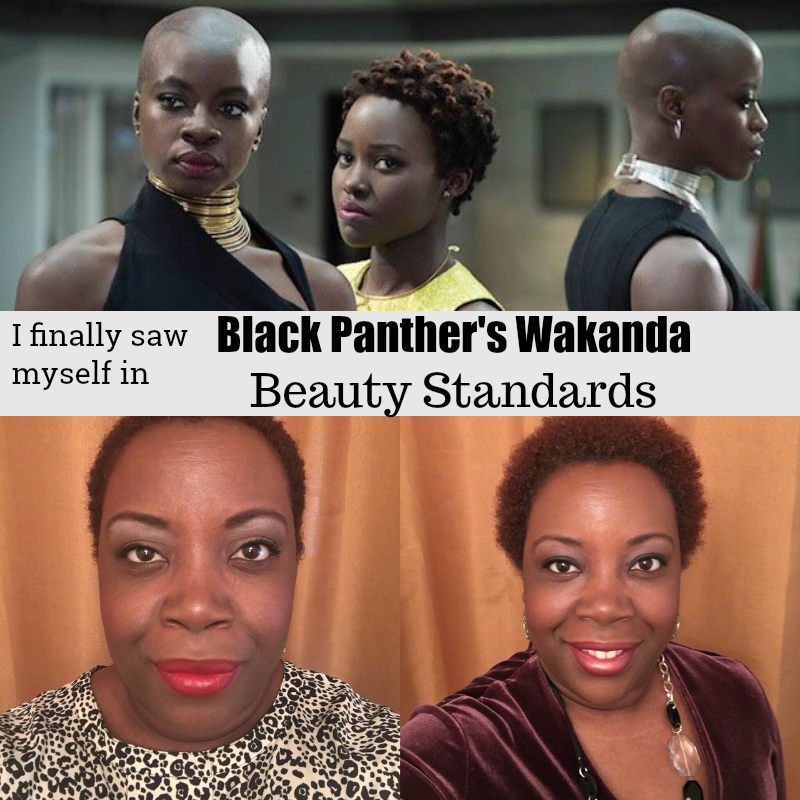 Applause erupted in the theater when 'The Woman King' ended. As viewers walked out into the lobby I heard small conversations about how good it felt to see us on-screen being victorious. A few people said they hadn't felt this feeling since they saw 'Black Panther.' Just like 'Black Panther,' I expect 'The Woman King' to garner Oscar buzz and a few nominations. While Viola Davis is already an Oscar winner for "Fences" I expect Thuso Mbedu and Lashana Lynch to get nominated.
Has a film ever affected the way you parent your children?
How did it influence you?