Somehow I missed the TV promotion campaign for the action-packed Netflix film, The Old Guard. I don't recall seeing any trailers on TV or online ads. I hadn't heard of the film until I tuned in to NPR and heard Fresh Air Host, Terry Gross, interviewing director Gina Prince-Bythewood about the film. Prince-Bythewood I'd known from the 2000 film Love & Basketball, then later for Beyond the Lights in 2014. Those films had a strong romantic feel and were nothing like The Old Guard. Prince-Bythewood told Gross how the opportunity to direct the pilot for Marvel's "Cloak & Dagger", opened the door for her to be considered a director for The Old Guard.
This intrigued me. Here was a Black woman director who stepped out of being pigeon-holed into a new genre. I am all for supporting Black directors, actors, producers. Love & Basketball is a classic romantic Black film. It was a pivotal movie for me since it came out in the middle of a painful breakup. Even Prince-Bythewood described it as her effort to create a Black When Harry Met Sally. My personal love story didn't end like the characters in her films and I'm all the better for it!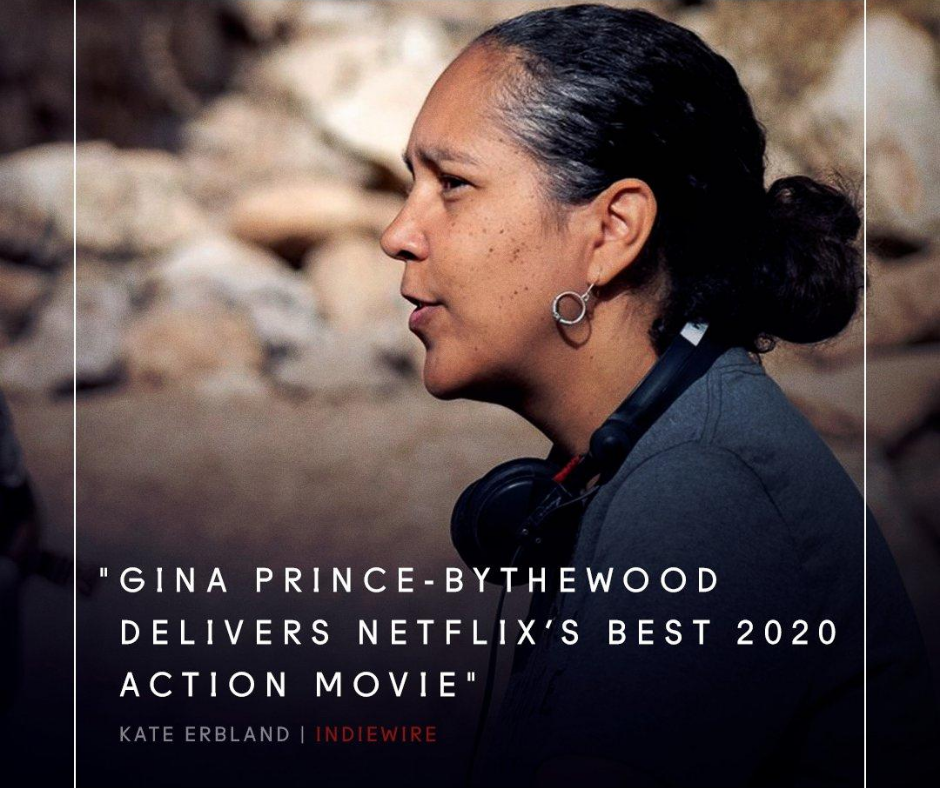 In the radio interview, Prince-Bythewood described how The Old Guard centered around a group of immortals who formed a makeshift army who'd been fighting for justice for centuries.  I immediately went home, told my son I'd heard about this film, we adjusted our afternoon plans, opened the Netflix app on my bedroom TV, laid back and watched the best film I've seen in 2020. Since then I haven't been able to stop talking about this film!

My commission-earning affiliate links are below in my spoiler-free review.
RELATED TOPIC:  Mother's Day Movies: Films Beautifully Portray Black Motherhood
In The Old Guard, I felt like the director wasn't trying to make a Black version of anything.  She told a great story with two amazing female characters featuring a newcomer who happens to be black. 
The Old Guard is based on the comic book series by Greg Rucka who also wrote the screenplay. 
The film walks you through beautiful layers of friendship and longevity when dealing with immortal beings who must craft their own family ties across race and gender.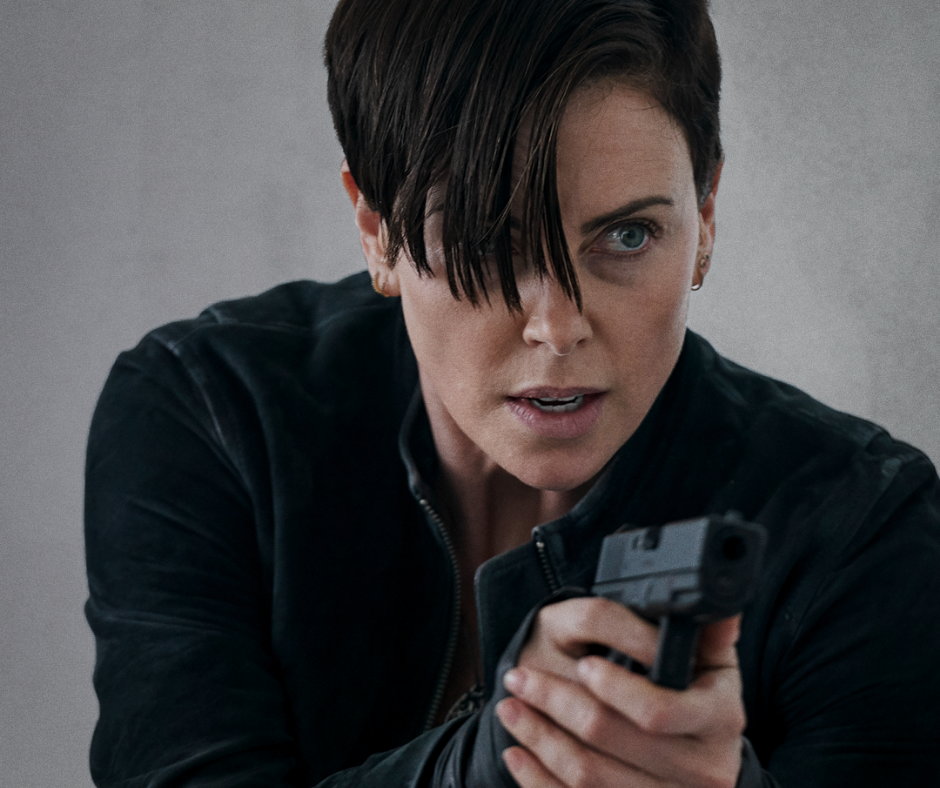 Charlize Theron is Andy, the lead character who's lived for thousands of years. She's seen wars and strife and is quite tired of her immortality. Andy doesn't believe in God and after all she's been through, who could blame her!
Juxtapose her against Kiki Layne's character, Nile Freeman who is a U.S. Marine corporal who discovers her own "back to life" experience while she's in combat overseas. Nile is a Christian who prays and longs for her family who she knows she'll never see again.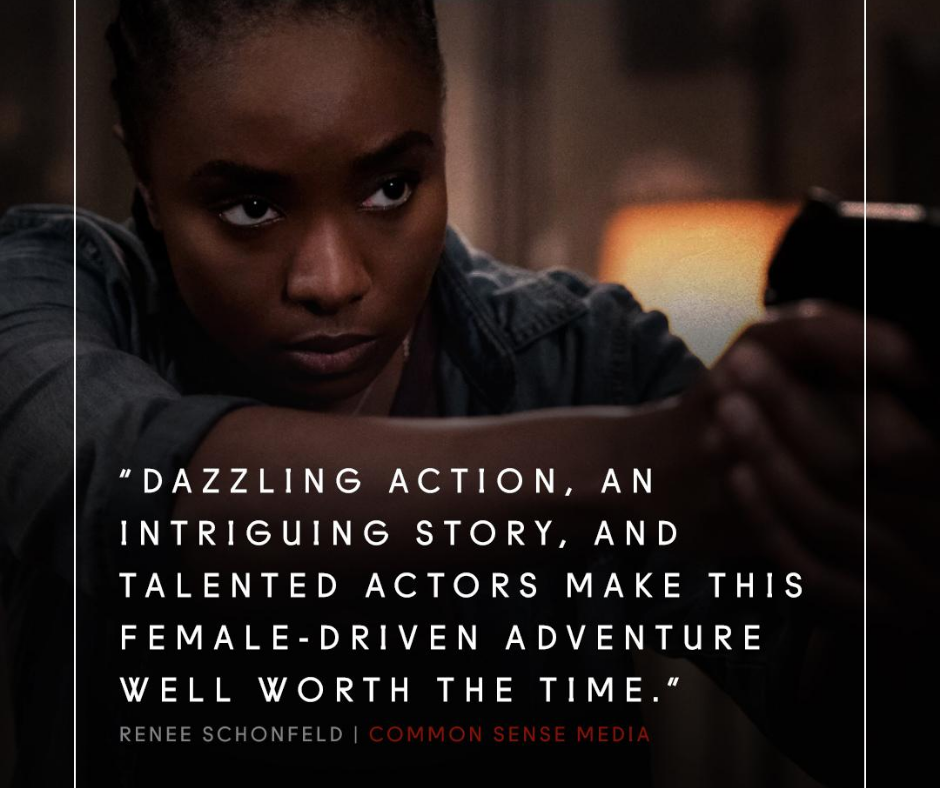 Yes, there are men in the film. But I'm focusing on the women who led the story and set the foundation for every pivotal fight scene. In fact, there is a scene at the end that made me stand up and scream in exhilaration. If I'd seen this in the theater, I would have reacted the same way and probably been kicked out of the theater.
As wonderful as this film was – the only thing I'd want to change is the ability to see it on a big screen with surround sound speakers.
I love to describe movies by using other movies as a reference. To me, The Old Guard is a mix of
The Bourne Identity
The Matrix
Widows
X-Men
RELATED TOPIC: Hustlers Opening Weekend: Why Was It Bigger Than Widows?
If you'd those films, this is perfect for you. Kudos to the stunt actors and action coordinators in this film because they do a superb job.
As of my publish date, it's the top 10 movies on Netflix. Sequels are reportedly planned, but who knows how or when that will happen during a pandemic.
This was the absolute best movie I have seen in 2020. After you see it you'll want to tell everyone about it. I've called friends and family so they don't miss out on it too. Go check out The Old Guard Netflix Instagram profile with even more clips and character development.