With holiday parties and end-of-the-year events coming up, we're all rushing around trying to get our to-do list DONE. For beauty, I need everything done fast so I can get out the door. I even found a way to do polish nails right before bed without smudging them! Sounds like something you need? Chances are you already have everything you need to dry nail polish quickly for the perfect at-home manicure.

Disclosure: I received complimentary ORLY nail polish Mulholland Fall Collection 2016 and Sunset Strip Holiday 2016 Collection to facilitate this review with my honest opinion. I'm also giving away the Sunset Strip Holiday Collection below!
How to Dry Nail Polish Quickly
for the Perfect Manicure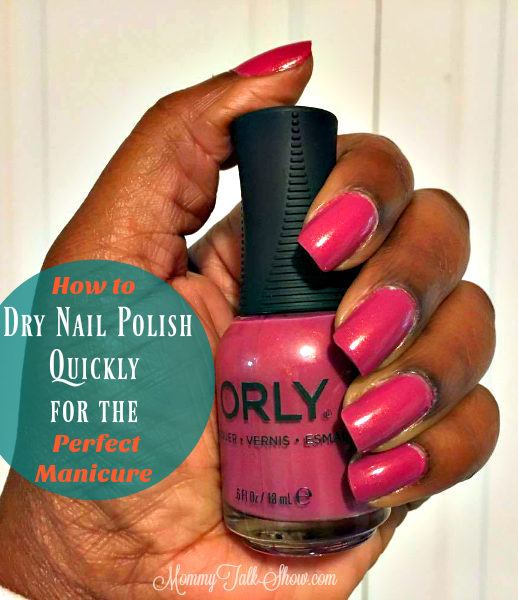 Apply Thin Coats
I chose the Hillside Hideout color (value: $8.50) from the Mulholland Fall Collection because the color is mauve, yet deep with a bit of gold shimmer.
From my own experience, applying polish in thin coats is the most important step. Thick layers can get clumpy and take too long to dry.  Brand new nail polish is easier to apply in thin coats or you may need to add nail polish thinner to your old bottles.
I applied three super thin coats of the Hillside Hideout. The week before I applied three weeks of one of my other favorite colors and because I rushed a bit, I saw tiny bubbles in the polish.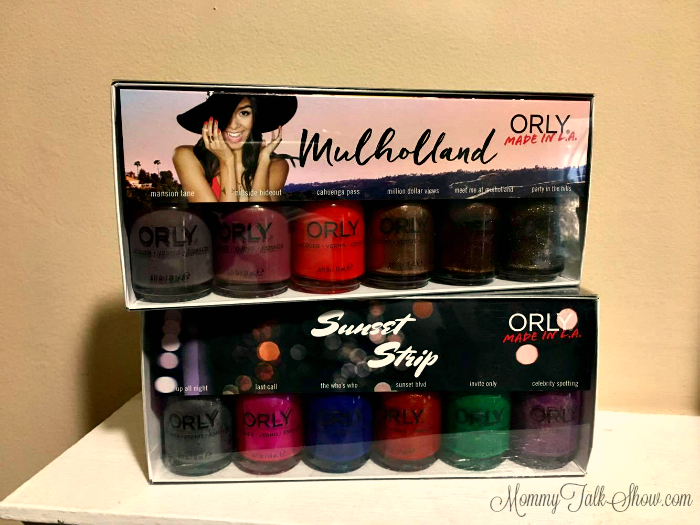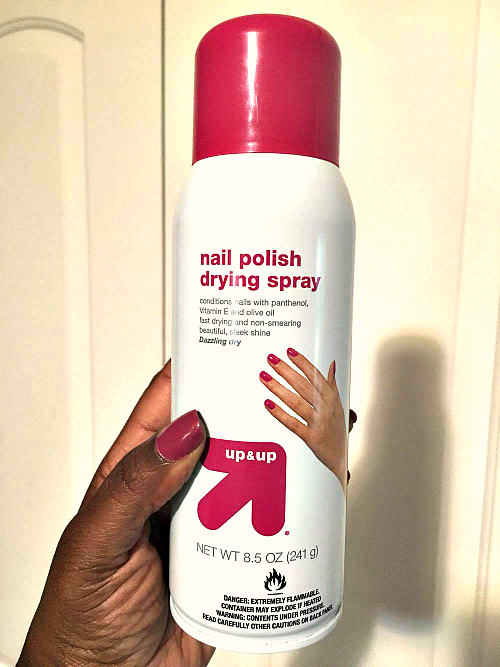 Dry Each Coat Thoroughly
In between each of the three super thin coats of polish, let each later dry completely. I do just like my favorite manicurist when I'm at the salon.
Fan – Put a household fan on a high setting, hold your hands up and let the fan blow for about two minutes.
Nail Spray – If you don't have a fan, use a quick-dry nail spray. I bought the Target store brand and it works fine.
Nail Polish Dryer – To really step up your perfect at-home manicure, invest in an electric nail polish dryer. When we moved, I found a dryer I'd bought years before and packed away.
Apply Top Coat
After all three thin layers are completely dry, apply your favorite top coat to add shine.
Dry Top Coat Thoroughly
Repeat the second drying step with either a fan, spray or polish dryer. I've gotten the best results when I've done all three.
Apply
Quick Dry

Top Coat

By far, my favorite quick dry top coat is Seche Vite (value: $6). It goes on thick and smells weird at first, but dries fast.

Orly also makes In A Snap (value: $11), "Dry nail lacquer quickly while preventing color from fading with UV filters."
What's your go-to tip to dry nail polish quickly?
It may seem weird that I apply five to six layers of nail polish (if you count a base coat), but when you wear natural nails with polish it's more likely to chip without a gel or acrylic.