This is a sponsored post for SheSpeaks/Philips.
It's a struggle to carve out alone time for myself that's not filled with working from home, parenting our son or just general "adulting." Before I went out of town for a quick overnight trip this month, I started thinking about all the things I love about having a hotel room to myself:
I'd have total control of the thermostat.

I didn't have to share the covers with my husband.

No one was going to wake me up and tell me they had a bad dream.

I could take my time doing any self-care.
When I do self-care at home, I try not to feel rushed. But my mental to-do list is always running through the back of my mind.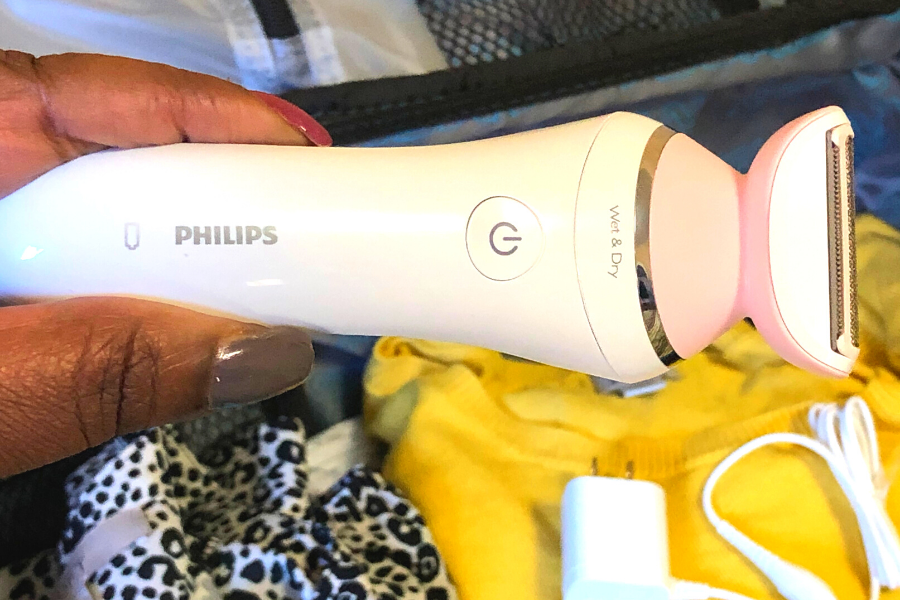 After I secured a sitter to watch our son, I packed the Philips SatinShave razor with my belongings for the overnight trip. I thought it would be the perfect time to try it out. I could take a long shower at the hotel without worrying about a cord or batteries. But if I found myself rushed for time, I could also use the Philips SatinShave dry, outside the shower.
It turns out, I used the Philips SatinShave as a wet and dry razor.
Since I've been walking more and planning to head back to the fitness studio I love, I used the shaver on my underarms. I didn't want to miss a spot, so I used it in front of the vanity mirror.
My underarms are very sensitive and the SatinShave worked well. I had no irritation after shaving. I was able to put my deodorant on and head out the door when I was finished.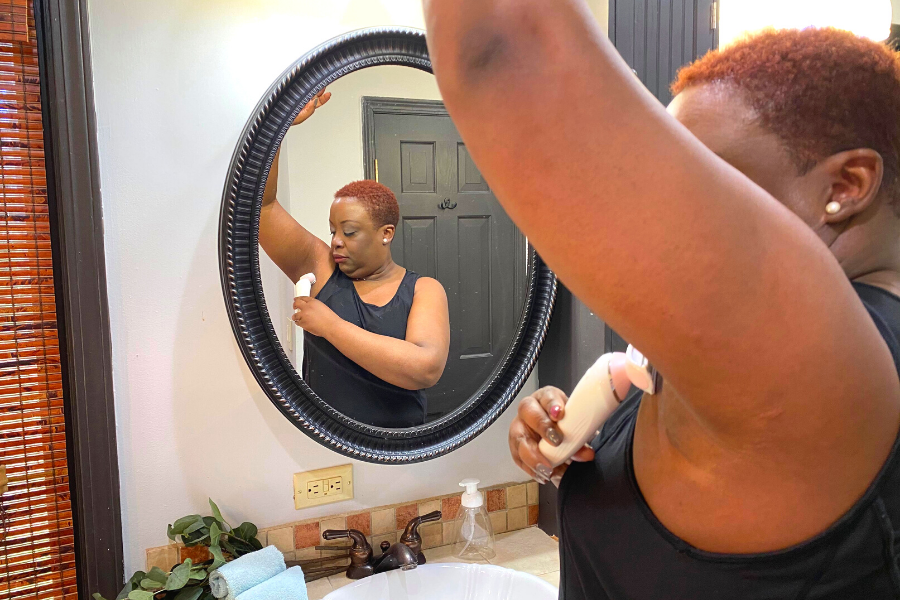 When I had time to use it in the shower, I had total control of the easy-grip handle. It made reaching the back of my legs and thighs a breeze. The Philips SatinShave is made to help you easily remove unwanted hair from all your curves and hard-to-reach areas.
The Philips SatinShave was perfect for me to take on a weekend trip because of the:
Easy-to-carry pouch.

Cordless use.

Rechargeable lithium battery.

Wet & dry versatility.

Foil shaving head allows for a close shave; attachments designed to protect delicate skin.
Which feature on the Philips SatinShave is most appealing to you and your shaving needs?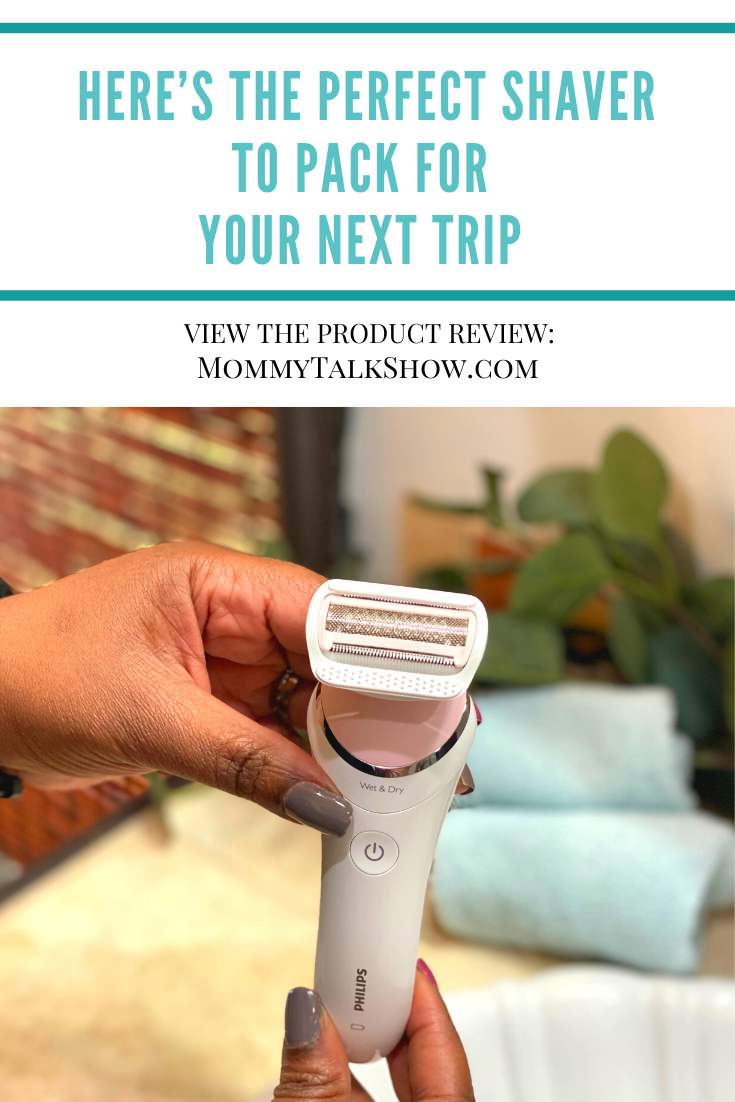 Shop for the Philips SatinShave on Amazon. use the promo code SATINSHAVE at checkout for 10% off.
I'd love for you to win one in this easy-to-enter giveaway. Entries close in two weeks.
a Rafflecopter giveaway