A few years ago, I attended an Atlanta screening of the film, Mother's Day. It starred a number of famous White actors and actresses including Jennifer Aniston, Kate Hudson, Julia Roberts, and Jason Sudeikis. There were no leading characters of color. In the storyline, Kate Hudson's character married an Asian man, had a child with him and hid it all from her parents. Looking back at the promotional poster outside the theater, it's really disheartening to see how Hollywood missed the opportunity to include a Black mother's story too.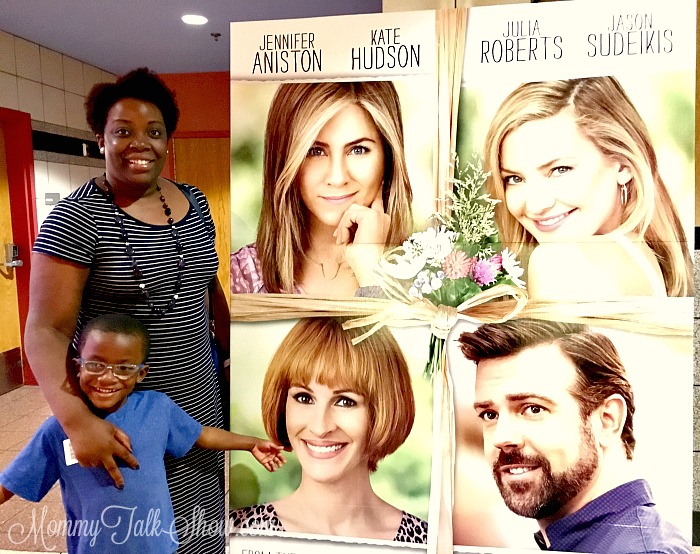 Here is a list of some of the films I've either seen or heard are beautiful portrayals of Black Motherhood. If you watch them for Mother's Day weekend, keep your tissues handy. My affiliate links are below where I'll earn a small commission for your purchases.
Try Amazon Prime 30-Day Free Trial
 for exclusive access to movies, TV shows, Kindle books and more!
Beautiful Movies About Black Motherhood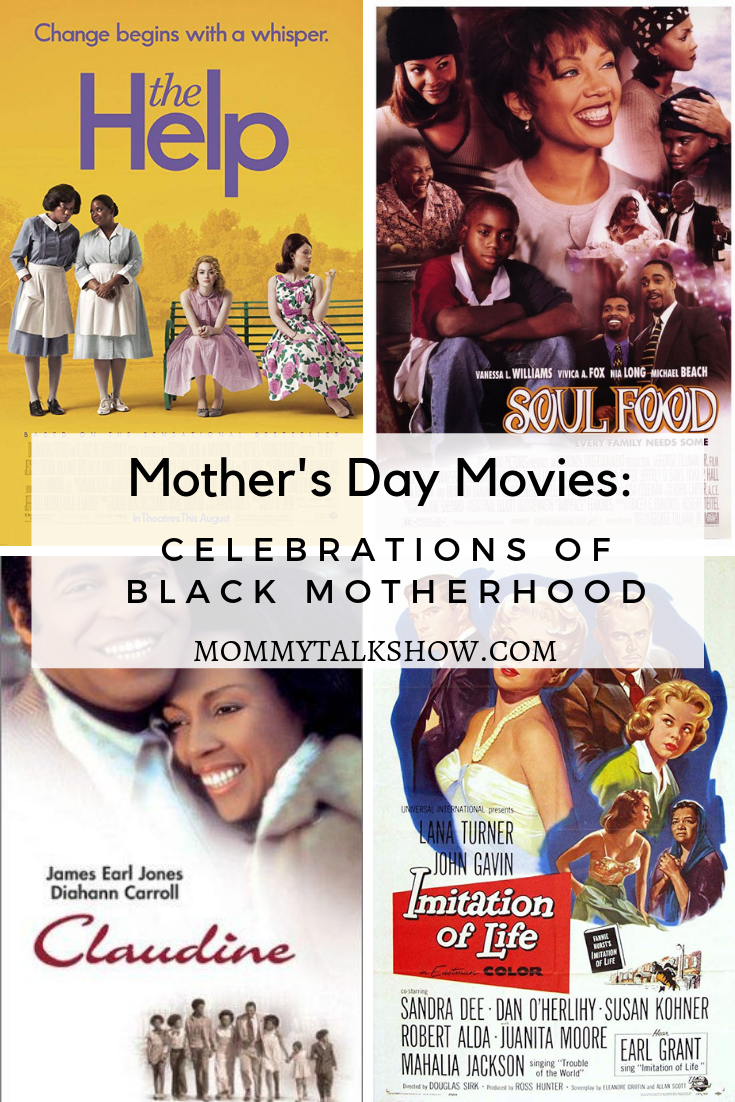 Thanks to a film class in undergrad I was introduced to the 1959 film, Imitation of Life. The plot follows a White aspiring actress, Lora, who hires a Black maid, Annie, to care for her family. Annie's daughter is biracial and chooses to identify as White which devastates her mother. Lora's acting career has ups and downs, along with stresses from raising her daughter. The closing scene of this film is one of the most heartbreaking moments I've ever seen on screen and just typing this brings back all the emotions of it.
If your mother has passed away, I want to warn you that this film could be triggering. But it could also remind you to mend any fences between you and your children.
Released: 1959 (there is a 1934 version too)
Cast: Lana Turner, Sandra Dee, Juanita Moore cameo by gospel legend Mahalia Jackson
Runtime: 2:05
Rated: Not rated
A Chicago family tries to hold on to their Sunday dinner traditions, their childhood home and their loving matriarch, Big Mama. Along the way, her daughters struggle with their marriages and children. There are tender and sad moments, plenty of laughs and a few adult scenes (so I don't recommend you watch it with little ones).
After the success of the movie, Showtime launched an inspired TV show with different actresses.
Cast: Vanessa L. Williams, Nia Long, Vivica A. Fox, Mekhi Phifer
Runtime: 1:55
Rated: R
It earned an Oscar nomination for Best Picture for portraying the civil rights era struggles of Black maids in Jackson, Mississippi and the White families they care for. Although the maids are denied basic decency and respect by their employers, they find their own version of power when a young White writer publishes their stories. The Help was a fictional novel that inspired the film.
Cast: Viola Davis, Emma Stone, Octavia Spencer (earned an Oscar for Best Supporting Actress), Bryce Dallas Howard, Allison Janney
Runtime: 2:26
Rated: PG-13
While the film's title indicates that the storyline focuses on young men, their mothers in the film are the leading motivators behind a lot of the life-changing decisions. Angela Bassett has a small amount of screen time as Tre's mother, but she's a force to be reckoned with. Ricky and Doughboy's mother fulfills a number of single mother stereotypes, but that doesn't diminish her character.
The late director John Singleton was the first Black director and youngest director to earn an Oscar nomination for this film.
Cast: Cuba Gooding, Jr, Ice Cube, Morris Chestnut, Laurence Fishburne, Angela Bassett, Nia Long, Regina King
Runtime: 1:52
Rated: R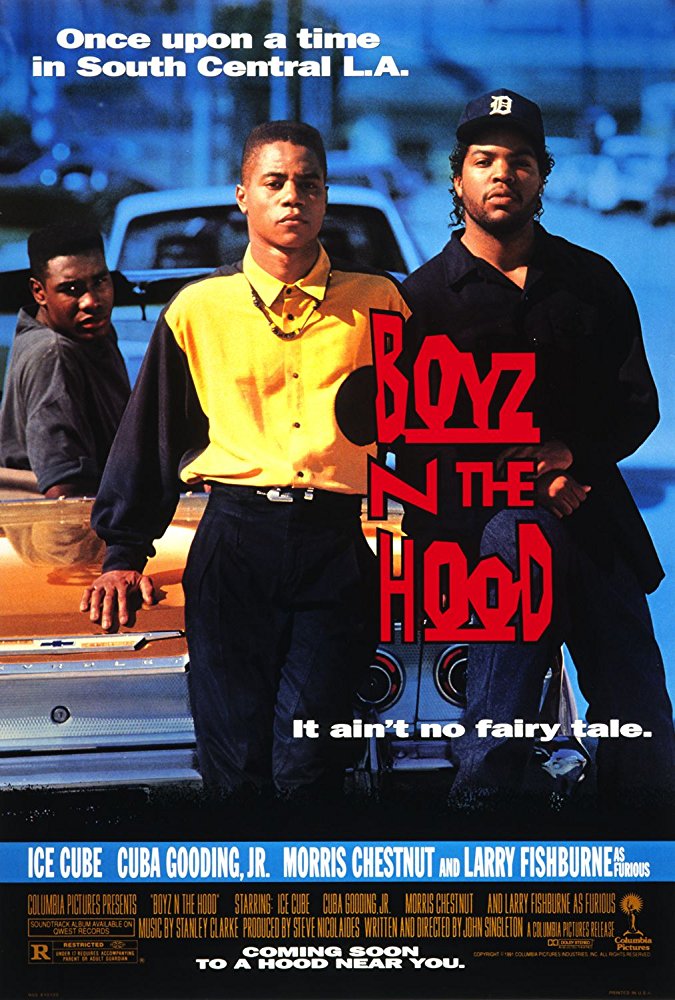 This film is on my must-see list for this summer, but I've read think pieces on it and I've talked to my Mother about its significance.
Claudine is a single mother on welfare in Harlem, New York who fell in love with a garbage man. They work together to navigate "the system" and raise young children in the heart of the city in the 1970's.
The movie sparked a TV show spinoff in the mid-1970's.
Cast: Diahann Carroll (Oscar-nominated for Best Actress), James Earl Jones
Runtime: 1:32
Rated: PG
A loving couple is raising their five children in the Bedford-Stuyvesant section of Brooklyn in the 70's while surrounded by a neighborhood filled with characters who are coping with various struggles. When the Mother gets cancer, the only daughter, Troy steps up to fill in the role for her four brothers. Spike Lee wrote and directed this semi-autobiographical film.
Cast: Alfre Woodard, Delroy Lindo, Isaiah Washington, Spike Lee (cameo and director), Zelda Harris
Runtime: 1:55
Rated: PG-13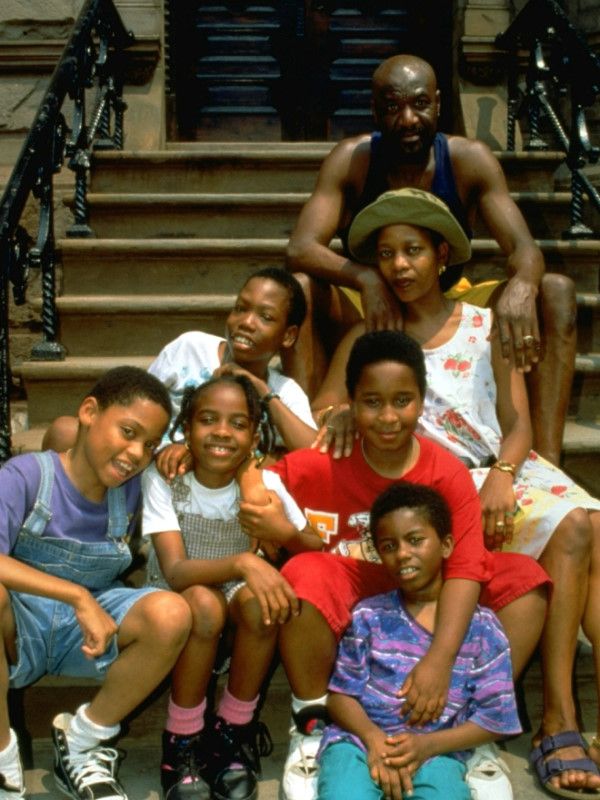 The original film starred Irena Cara in 1976, but I've only seen the 2012 remake which was Whitney Houston's last film.
A three sister singing group tries to find stardom and a record deal while coping with their love lives and a strict, religious single mother. In the 2012 version, there is some domestic violence and suggestive language.
Cast: Whitney Houston, Jordin Sparks, Mike Epps, Carmen Ejogo, Derek Luke
Runtime: 1:56
Rated: PG-13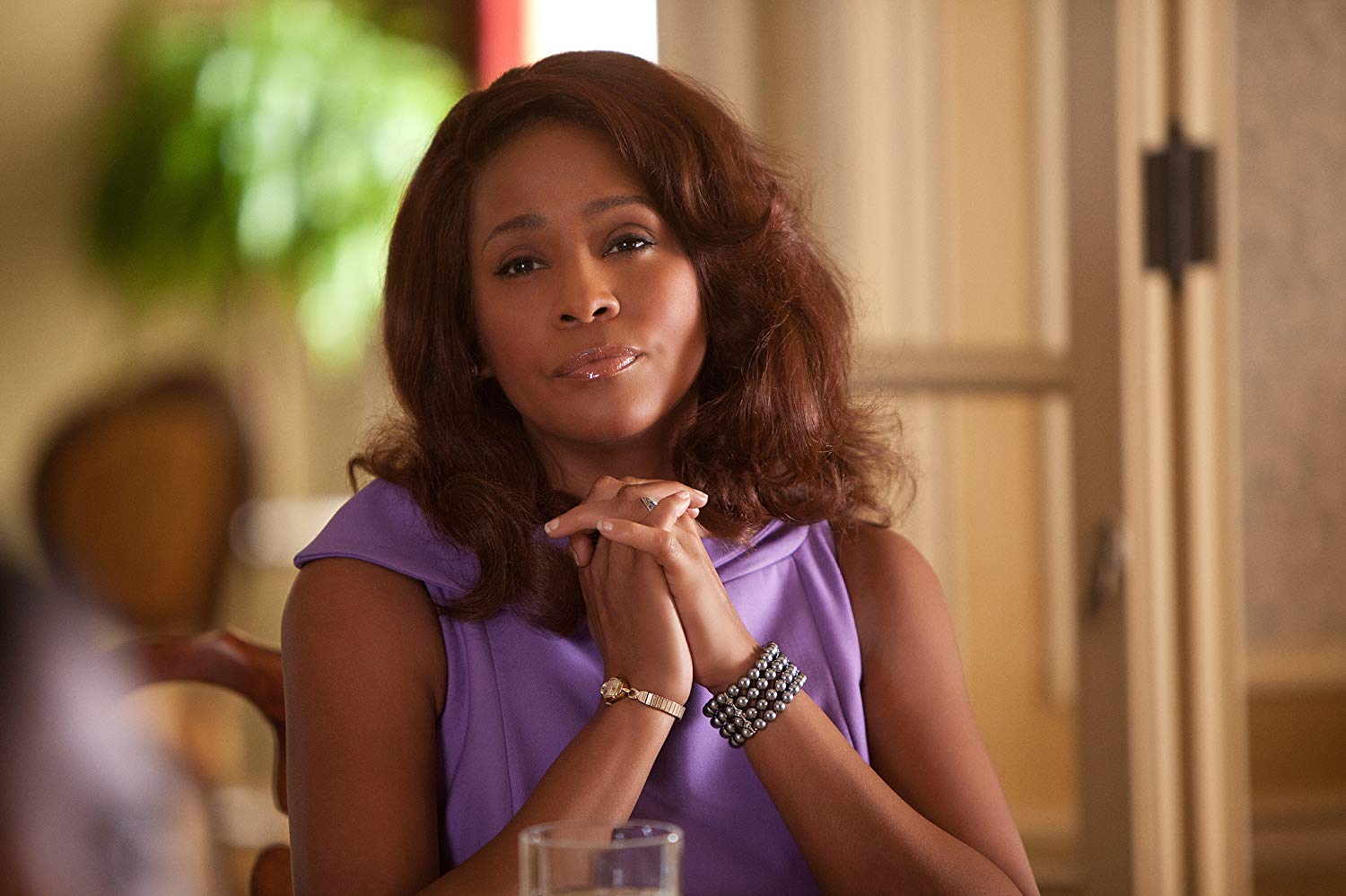 Set in Pittsburgh in the 1950s, Fences is adapted from the acclaimed August Wilson play. Troy is a garbage man who regrets his missed opportunity to play professional baseball in the major leagues, although he had a successful career in the Negro League. His insecurities lead him to mistreat his wife, cheat on her and conceive a child. His wife, portrayed magnificently by Viola Davis earned her an Oscar award.
Even though Denzel Washington is a well-respected actor, when his character comes clean about having an affair and a baby, the audience I was with let out a monumental groan of disdain. You won't believe what his wife does after his admission. You've got to see this film!
Cast: Denzel Washington, Viola Davis, Mykelti Williamson
Runtime: 2:19
Rated: PG-13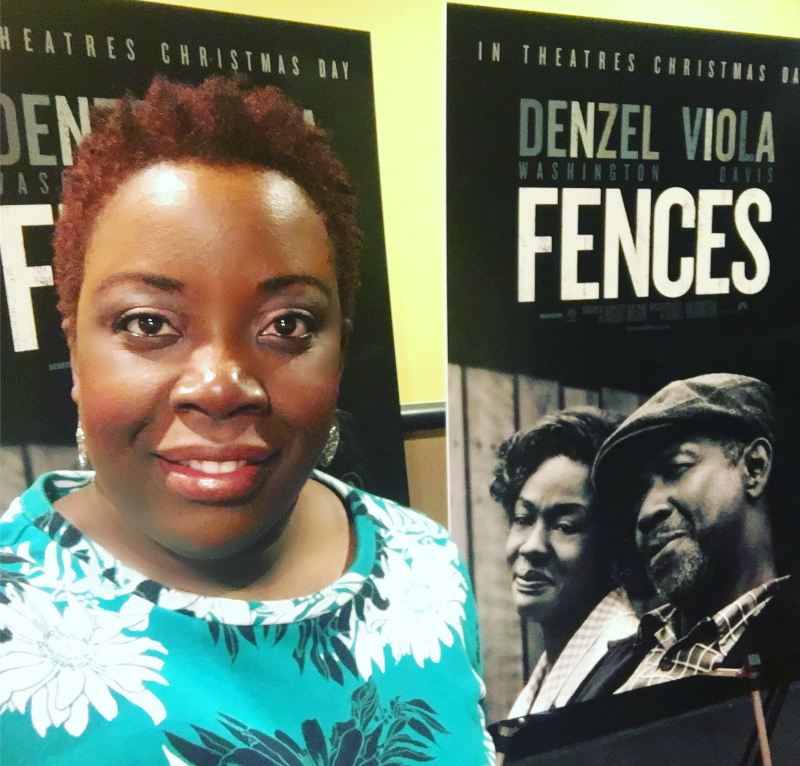 Denzel and Whitney make my list of recommendations again because I love the message of The Preacher's Wife in the 1996 remake.
An angel comes down to Earth to help a struggling Black Baptist church and its pastor. Whitney Houston portrayed the preacher's wife and created an amazing gospel/inspirational soundtrack. It's the best selling gospel soundtrack of all time.
Cast: Whitney Houston, Denzel Washington, Jenifer Lewis, Courtney B. Vance, Gregory Hines
Runtime: 2:03
Rated: PG-13
Akeelah is a bright girl who lives in Los Angeles who struggles to stay grounded while making academic achievements. Akeelah's mother pulls her in one direction while her coach/mentor pushes her to help will a spelling bee.
Cast: Keke Palmer, Laurence Fishburne, Angela Bassett
Runtime: 1:52
Rated: PG
This film has an adult theme, so don't watch it with little ones.
It's set in Louisiana in the 1960s in a deeply Creole-Afro-Caribbean culture. A little girl witnessed her father's affair and it set in motion a chain of events that destroyed her family.
Eve's Bayou has a bit of a cult following among Black movie-goers. The matriarch of the family is portrayed by Lynn Whitfield who is regal and emotionally tortured at the same time.
Cast: Jurnee Smollett-Bell, Samuel L. Jackson, Lynn Whitfield, Megan Good, Diahann Carroll, Debbi Morgan
Runtime: 1:49
Rated: R
I love this girl next door story that mixes in competitiveness and basketball. Set in an affluent Black neighborhood near Los Angeles, it follows Monica and Quincy as they grow up, grow apart and find each other again while pursuing athletic careers.
Cast: Sanaa Lathan, Omar Epps, Debbi Morgan, Alfre Woodard, Dennis Haysbert
Runtime: 2:04
Rated: PG-13
RELATED TOPIC: 25+ of the Best Summer Movies for Boys