No one talks about how sad pregnancy is. I'm not talking hormones or post-partum depression. But just general sadness. It's what I experienced and I doubt that I'm alone.
I had a recent emotional moment when I attended the MADE Gathering for women in nearby Clarkston, Georgia. I've been a panelist, emcee and host of this intimate event designed to help women explore what they're "made to do." One panelist, filmmaker Erin Bernhardt, told her story of how sad she was during her pregnancy and it really resonated with me.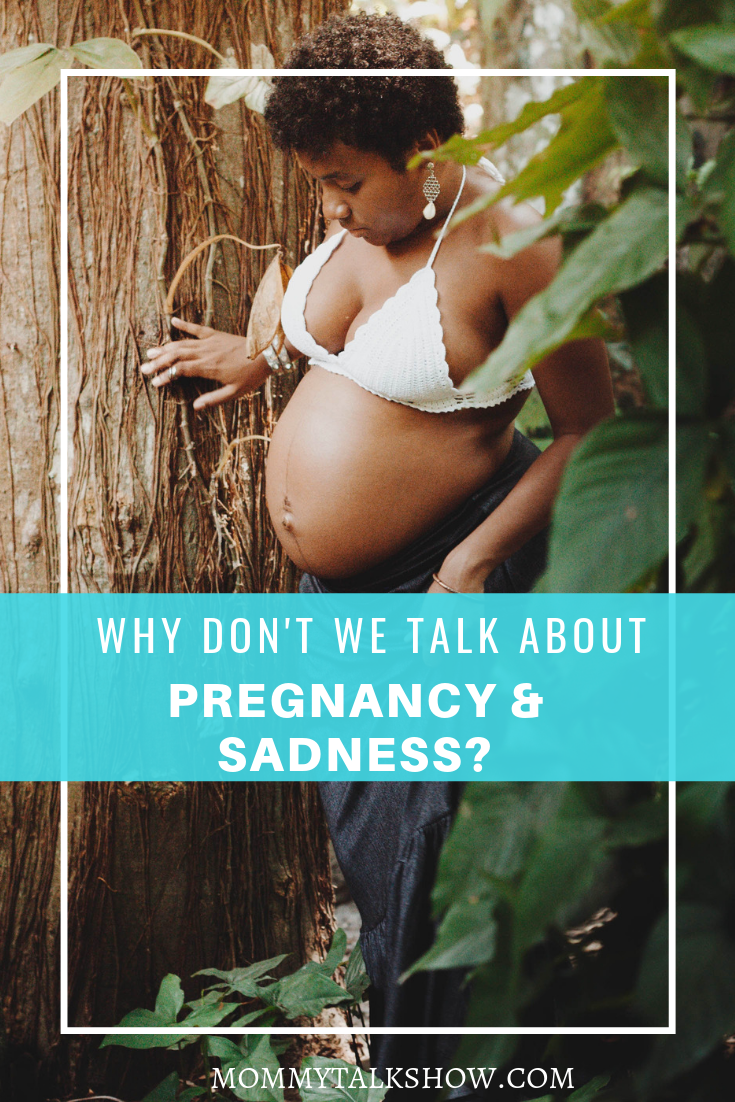 I had never heard someone so beautifully express what I felt when I was pregnant with our son. It doesn't matter if your pregnancy is high risk or considered healthy because there could be things going on in your life, external circumstances that could put you in a period of sadness in what the world tells you SHOULD BE the happiest point of your life.
Why was I sad when I was pregnant?
First of all, I was a newlywed when we got pregnant with A.J. I had my menstrual period ONE TIME after our wedding and it was on and running after that. I specifically remember sitting on the toilet taking a pregnancy test seeing that positive and seeing those blue lines and calling my husband into the bathroom. We were both in a state of shock.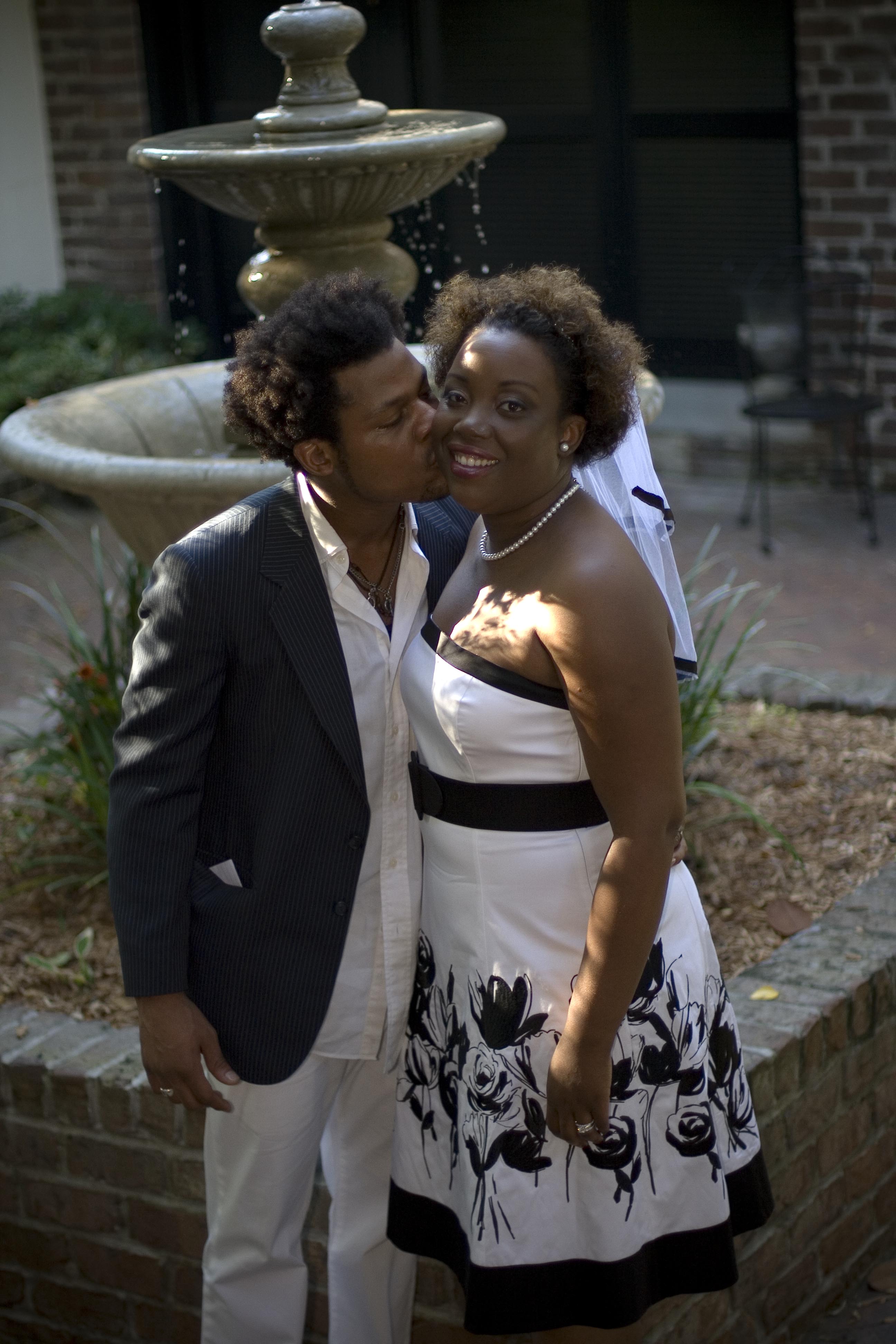 So here I was –  married to a person who I was still getting to know even though we been friends for five years and dated for two years. But we are in this new experience of being parents together. And nothing shakes your marriage like a pregnancy.
I moved to Atlanta the week before my wedding. I only had a handful of girlfriends that I have met through our online community for African American women who want to grow long hair. My second cousin lived here with her family, but besides that I had no friends in Atlanta. I was not working –  so I did not have coworkers. I knew no one aside from my husband and a few of his co-workers. So starting out even finding a gynecologist and recommendations was a little difficult. I asked my former doctor in Jackson, Mississippi to recommend someone in Atlanta. But everyone she knew was in the suburbs and we lived in Midtown. If you know anything about Atlanta traffic –  the allure of living in Midtown is experiencing things Intown. Considering how many doctor's appointments I expected to have – I didn't think driving to the suburbs was a great idea.
Although it worked out wonderfully and I still have the same OB/GYN and nine years later, it was still a scary experience to pick a doctor and a practice based on Google.
I was used to living away from my family because after working in TV for years and moving from different local TV markets. But this was the first time since I was 14 that I didn't have a job, a paycheck or pending direct deposit in a week or two.  So my days were very lonely and very quiet. I walked around my neighborhood, went out to dinner with my husband and reunited with one of my students.  It's not the same as having a close group of friends or neighbors that you know.
My Father's health started to decline a few years before I moved to Atlanta. He was in and out of the hospital for diabetes-related symptoms and hip surgeries. I remember being pregnant and getting that phone call from my sister to tell me that my dad had lung cancer and that because of his age they were not going to operate and not going to aggressively pursue cancer treatment. My sister is a medical professional and laid it all out for me from a medical perspective. And it wasn't really a shock because my father had been a smoker for more than 50 years. He had other health problems related to smoking but this was the first time that we've gotten an official notification that she had lung cancer.
So I was newly married and newly pregnant – with the reality that my Daddy wouldn't be around to see me through much of this new phase of my life.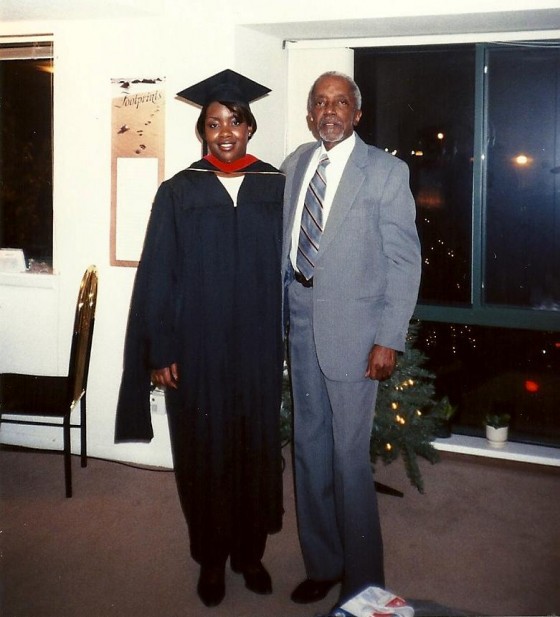 Financially, 2009 was not the best time to be pregnant, unemployed and still owning a home in Mississippi that was losing value by-the-minute. The economic decline was on my mind non-stop. I had a mortgage, condo fees, and insurance still looming over my head with no additional income. Thankfully, I found some short term renters until I could sell it in a few months. No disrespect to any of my realtor friends –  but I had to do for sale by owner because I needed to keep as much money as possible and I did not have any room In my budget for real estate commission.
Looking back on 2009 and early 2010, I don't know if I realized the magnitude of what was going on when I was in the midst of all of these life changes. Although it felt amazing to have this life growing inside me, to have an absolutely perfect pregnancy and textbook scheduled c-section – I didn't feel like celebrating.
RELATED TOPIC: Why You Need Prenatal Vitamins Before, During and After Your Pregnancy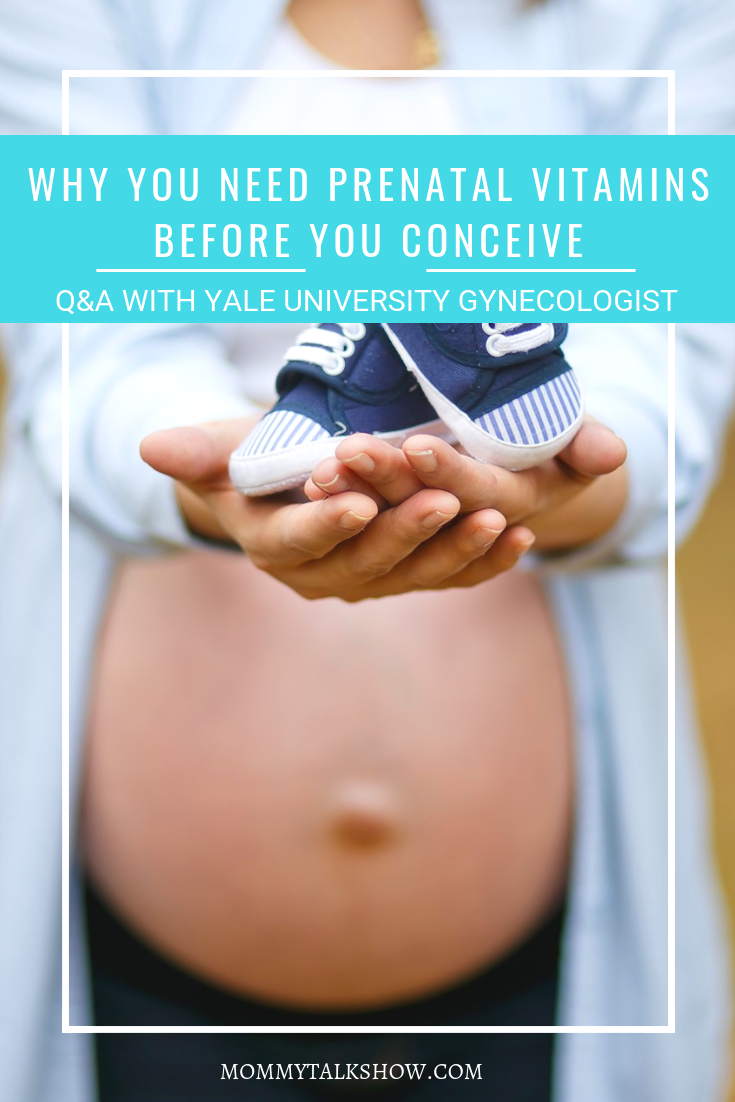 I regret not doing a pregnancy photo shoot. But I didn't think it was a logical choice when I didn't have any additional income.
I regret not finding a pregnancy support group. I found a mom group about six months after I had A.J. and many of the moms I met there are my closest friends in Atlanta.
I regret not feeling all goddess-like and spiritual when I was pregnant. It just wasn't in my soul at the time.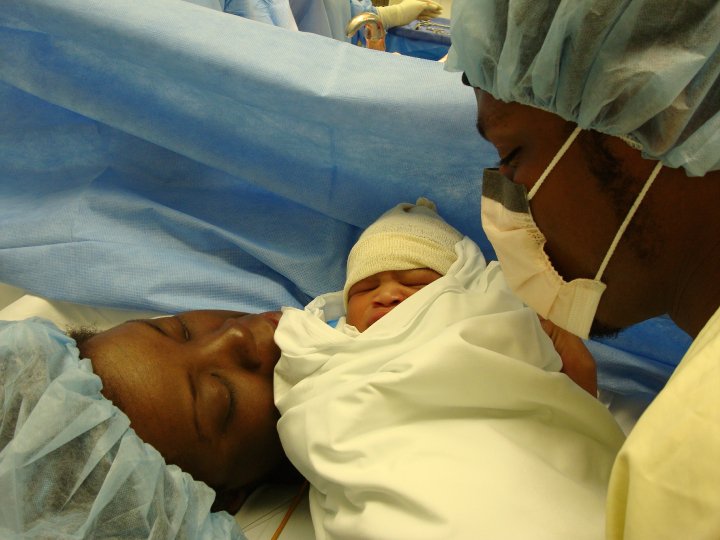 Yes, our son and I were both healthy. But I was still sad and lonely and questioning what was ahead for our new family and my larger family as my Dad's health got even worse and he passed away without being healthy enough to hold A.J., teach him any life skills or make any grandparent-grandchild memories because my Father was in a hospital bed.
Here's my personal advice based on what I experienced.
Check on your pregnant friends. 
Listen if she says she's sad or worried. Be a comforting, safe place.
Expect to feel a range of emotions when you're pregnant.
I was so much more aware of postpartum depression (the signs and symptoms) than I was that it was totally normal to be pregnant and sad/depressed.
Talk to your doctor.
I called my doctor's nurse several times during my pregnancy to discuss how I was feeling. Having a calming, educated outlet made me feel better about having some control over all the things going on inside my body and in my life that I had no control over.
If you're in the Atlanta-area, I'd love to see you at the next MADE Gathering. The Summer 2019 gathering is July 14.