This post was developed in collaboration with Thomas Jefferson University and NORC at the University of Chicago as part of a Pfizer-funded research study. All thoughts and opinions are always my own. 
I've noticed how differently my family and friends approached the COVID-19 crisis. For us, getting vaccinated was one of several layers of protection we took to stay healthy. We began by masking anytime we're in public, distancing from others, getting food and groceries delivered, and enrolling our son in an online academy instead of sending him to in-person school. I've been very open on social media posts and on my talk show about how our son AJ has asthma and food allergies. Both of those conditions mean his immune system is already working hard to keep him healthy, so we're concerned COVID could compromise his health even further. Keep reading to hear how much COVID-19 vaccines matter to us and how they affect our outlook.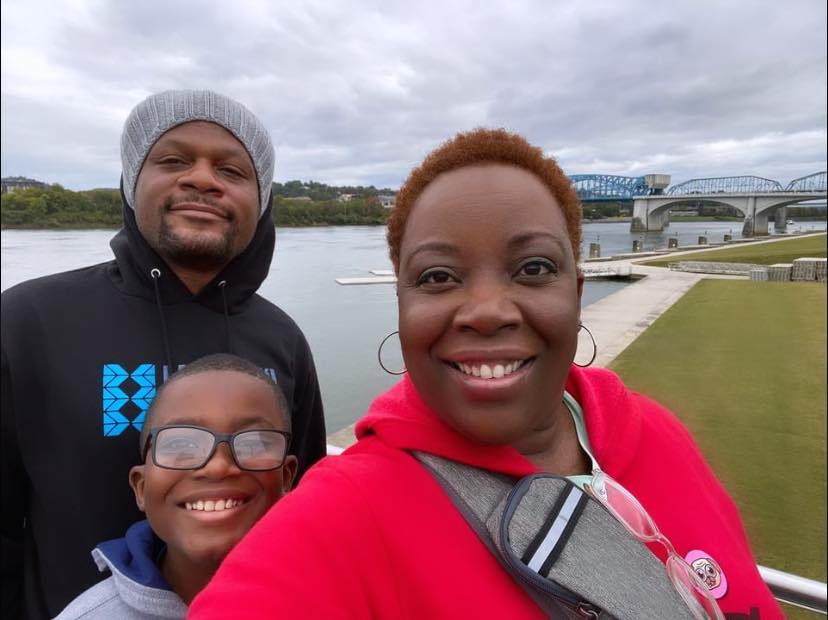 Why Did We Get Vaccinated?
My husband and I are both journalists. He still works for a major TV news organization, so local and cable news channels are on all day in our house. We listen to NPR whenever we're in the car. We are probably over-informed about COVID rates and transmission due to our news consumption.
When vaccine information became more widespread in early 2021, we followed it closely. I got vaccinated on March 17, 2021. It's easy to remember since it was St. Patrick's Day. I'd spent at least a week before using my pharmacy app to find an appointment nearby. My friend, Brittany, an educator, had kept me up-to-date on her search for vaccine appointments too. As soon as I could get into the nearest Kroger pharmacy for an appointment, I took it. I wasn't sure if I'd get the Pfizer vaccine (which now has full FDA approval) or the Moderna or J&J vaccines which have FDA approval for emergency use. I ended up getting the J&J shot.
As soon as I got home, AJ greeted me with a hard hug and said," Thank you, Mom." Even though he wasn't vaccinated at the time, he felt safer knowing I was.
A few weeks later, I made an appointment for my husband to get the Moderna vaccine. Our side effects were similar. Achiness at the injection site. A few body aches and chills. After a few days, we felt fine. We've both been boosted since our initial shots.
Less than two months later, we felt confident enough to fly to New York to see our vaccinated family and friends. Even though AJ wasn't vaccinated yet, I could tell that aside from being inside the airplane with masks, he was pretty chill about traveling.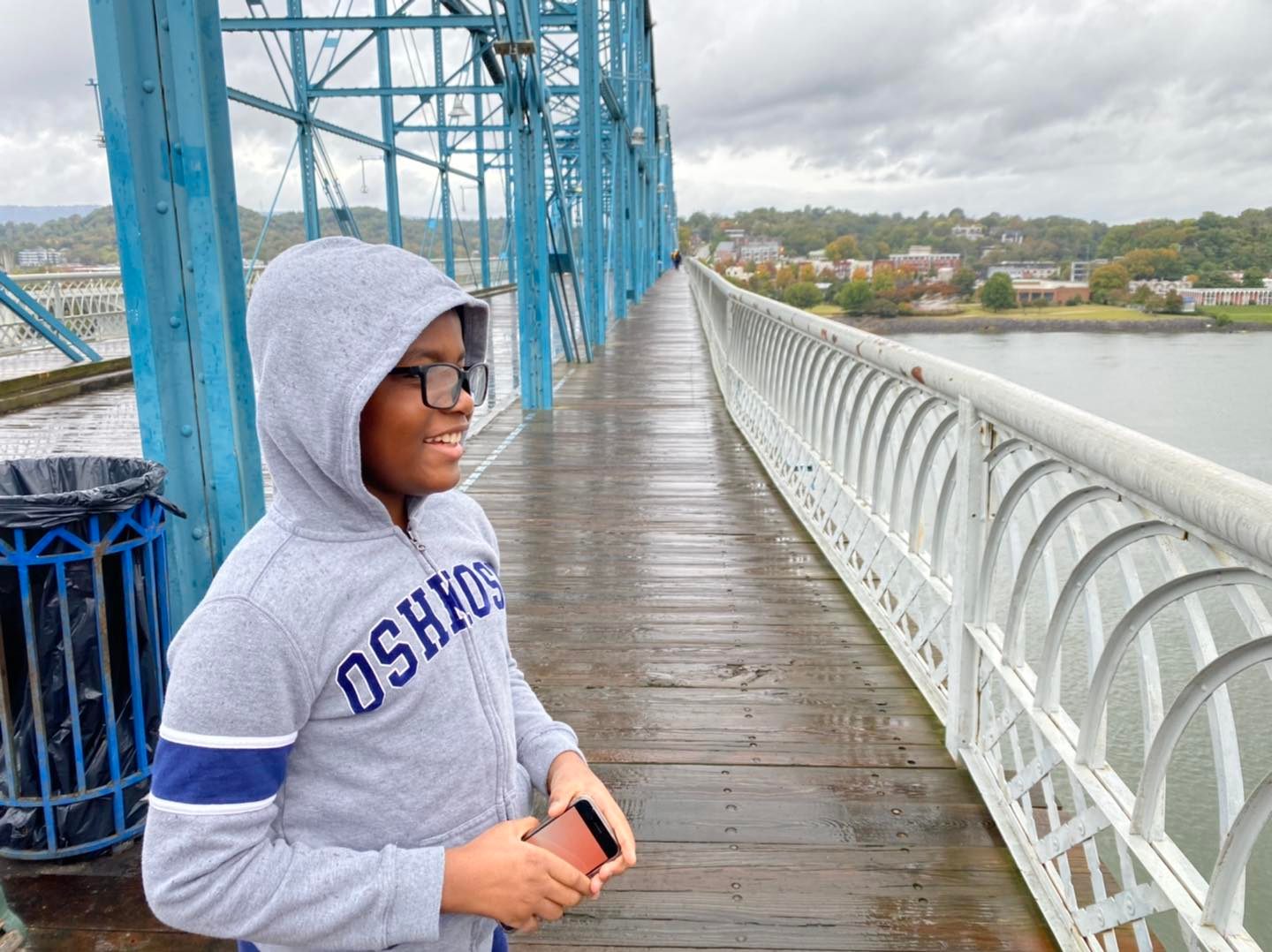 Why Is Our Son Vaccinated?
Once the Pfizer vaccine was approved for kids older than five, AJ was excited about getting his shot. He knew it could keep him from becoming seriously ill or being sent to the hospital with COVID. The statistics tell the sad truth about how many COVID-related deaths for kids are prevalent in minority communities. For those under 17, close to 24% of death have been Black children, and more than 33% were Hispanic children.
We made an appointment with this pediatrician for his first FDA-approved Pfizer shot in November 2021 and here's his reaction to getting his booster a few weeks later:
Why Do Vaccines Matter To Us?
I've come to terms with the fact that COVID-19 vaccines and boosters are part of our reality for the near future. We follow the science and know that they're 95% effective in preventing hospitalizations and deaths.
Our risk level is way too high for a Black family raising a child with allergies and asthma to go without this proven layer of protection. I'd love to hear from you in the comments on how you're approaching vaccinations and boosters for your family.