As a Boy Mom of a 7-year-old,  one of our favorite things to do this summer is watch movies. We saw the Wonder Woman movie and it was better than I could have imagined. But I'm ready to see even more movies we can watch at home or on our devices as we travel. There's nothing like watching a movie from your childhood – through your child's eyes, like the 80's movies from my childhood. I created a list of more than 25 of the Best Summer Movies for Boys.  I've separated each movie into a category for Elementary, Middle School and High School aged boys. I've also included my Amazon affiliate links if you'd like to purchase the book versions of the stories, DVDs or download the movies to stream.
25+ of the Best Summer Movies for Boys
Try Amazon Prime 30-Day Free Trial
 for exclusive access to movies, TV shows, Kindle books and more!

Elementary School Age Movies
Even though I'm not a dog owner, there's something about the film My Dog Skip that gets me every time. I cry real, legitimate, crocodile tears when Skip is in danger.
For A.J. I'd love to see him witness the father/son and dog/boy relationships in this film.
When you think of a "coming of age movie," My Dog Skip is the epitome of a boy growing into a young man. Grab the book by Willie Morris from your local library or order a paperback version.
Cast: Kevin Bacon, Diane Ladd, Frankie Muniz and Luke Wilson
Runtime: 1:35
Rated: PG
I haven't seen The Sandlot the whole way through, but I know that's it's a favorite among boys who love baseball. The film follows their summer adventure of baseball loving boys.
Cast:  Tom Guiry, Mike Vitar, James Earl Jones, Denis Leary
Runtime: 1:41
Rated: PG
Matt Damon lovers will enjoy seeing him as a widowed dad who's looking for a new home and a way to inspire his children. They end up starting life over in a zoo.
Cast: Matt Damon,  Scarlett Johansson and directed by Cameron Crowe
Runtime:  2:03
Rated: PG
I can't wait for A.J. to see this since he's already seen Tom Hanks in a few films. But as a boy he can probably identify with the young Josh character, than he can with Tom Hanks in Castaway. In Big, Josh gets his wish to become a grownup and realizes it's more difficult than he could imagine.
Note: There are some kissing scenes and grown up Josh has an adult girlfriend.
Cast: Tom Hanks, Elizabeth Perkins, Robert Loggia
Runtime:1:44
Rated:PG
Nothing says coming of age like learning karate, competing in a competition to beat the bully, winning the girl and learning lessons from a father figure.
I'm introducing A.J. to the updated version of the film with Jaden Smith and Jackie Chan because I'd like him to see an African-American boy in the lead role, before he sees the original with Ralph Macchio and
Cast: Ralph Macchio, Noriyuki "Pat" Morita, Elisabeth Shue | Jaden Smith, Jackie Chan and Taraji P. Henson
Runtime: 2 hours
Rated: PG
Keeping with the sports theme, Rudy follows a real-life story of a "little guy" who goes on to play with The Giants of the Notre Dame football team.
As the Mom of a boy who's on the smaller side, I love what this story shows about perseverance.
Cast:  Sean Astin, Jon Favreau, Ned Beatty
Runtime: 1:53
Rated: PG
Chances are your children have already seen this Disney film, but it's still worth adding to the list. Follow Simba on his journey to become the true king of the wild after the death of his father.
You'll be singing Lion King songs for weeks afterwards.
Cast: Matthew Broderick, Rowan Atkinson, Jonathan Taylor Thomas
Runtime: 1:28
Rated: G
This is one of my all time favorite movies I remember watching on cable TV as a child.
Boys, maps, lost treasure, the thought of losing your childhood home and teenage angst all come together in this film.
Cast: Sean Astin, Josh Brolin, Jeff Cohen
Runtime: 1:53
Rated: PG
If you were a child in the 80's, you not only saw ET in the theater you also had an ET blanket, lunchbox and more. I experienced all three.
I also remember sitting in the theater with my Mom and my niece as Elliott encountered the extra-terrestrial that changed his life.
Cast: Henry Thomas, Drew Barrymore, Dee Wallace
Runtime: 1:55
Rated: PG
A.J. and my husband found Cloak & Dagger on cable on Saturday morning and they were drawn back into what life was like in the 80's. Kids had an unscheduled summer, road the bus without adults and found their own adventures. Except in this film, add in a spy mystery and a boy who learns his dad is better than any hero you can imagine.
Cast: Henry Thomas and Dabney Coleman
Runtime: 1:41
Rated: PG
I haven't seen this one, but my friend Amy recommended it.
Cast: Howard Hesseman, Joey Cramer, Veronica Cartwright
Runtime: 1:29
Rated: PG
I may be the only adult who's never read a Harry Potter book or seen the subsequent films. But I know the general premise of the series:
"Based on the wildly popular J.K. Rowling's book about a young boy who on his eleventh birthday discovers, he is the orphaned boy of two powerful wizards and has unique magical powers."
Cast: Daniel Radcliffe, Rupert Grint, Emma Watson
Runtime: 2:32
Rated:  PG
If you're a Laurence Fishburne fan from The Matrix or Black-ish, you'll love watching Cornbread, Earl and Me where he's a child actor.
Note: Although this follows a young group of friends, one of them is mistakenly shot and killed by police. Be prepared to have a discussion with your children about this topic and what they see in the news about police.
Cast: Laurence Fishburne and Moses Gunn
Runtime: 1:35
Rated: PG
"A family fantasy/adventure epic based on the acclaimed best-seller about a troubled boy who discovers an extraordinary storybook-and the fantastical world within its pages."
When A.J. saw this film, he was blown away and asked to watch it over and over. I'm on the fence about watching the sequel because it's never as good as the original.
Cast: Alan Oppenheimer, Noah Hathaway, Barret Oliver
Runtime: 1:35
Rated: PG
Middle School Age Movies
In this category, I found more films that featured African-American lead actors, but the topics become more serious and complicated.
I haven't seen this film, but it's on our must-watch list for summer because it follows an all African-American swim team.
"The determined Jim Ellis starts a swim team for troubled teens at the Philadelphia Department of Recreation."
Cast: Terrence Howard, Bernie Mac, Kimberly Elise
Runtime: 1:44
Rated: PG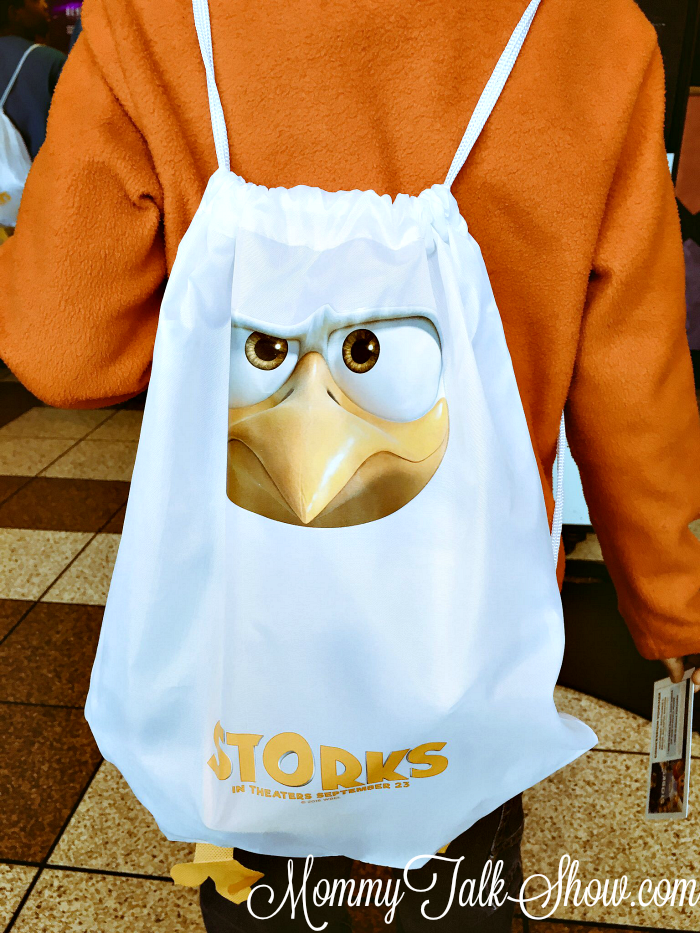 Be prepared to LOL as you watch a teenage boy and his crew navigate life, love and roller skating. The 70's music and throwback clothing make it memorable for any age group.
"When their local roller-skating rink closes down, a group of teenagers from the south side of Chicago enter the roller skating contest at a ritzy rink on the north side."
Cast: Bow Wow, Jurnee Smollett, Mike Epps, Meagan Good, Nick Cannon, Charlie Murphy
Runtime:
Rated: PG-13
For those of us who miss River Phoenix on film, this film is a must-watch with your children. You'll also get to see Corey Feldman and Jerry O'Connell when they were teenagers on-screen. Stand By Me has drama, discovery, growing pains and laughter at its center.
Note: The boys in the film are searching for a dead body, so be prepared to answer any difficult questions for your children. There are also a few bad words in the script.
Cast: Wil Wheaton, River Phoenix, Corey Feldman, Jerry O'Connell, Richard Dreyfus
Runtime: 1:28
Rated: R
In the 1957 Disney film, "A teenage boy grows to love a stray yellow dog while helping his mother and younger brother run their Texas homestead while their father is away on a cattle drive. First thought to be good-for-nothing mutt, Old Yeller is soon beloved by all."
Cast:  Dorothy McGuire, Fess Parker, Tommy Kirk
Runtime: 1:23
Rated: G
When I asked several of my blogging buddies about films with a more diverse cast for boys, Earth to Echo got several votes.
"When a trio of boys begin receiving a strange series of signals on their phones, they discover a small alien who has become stranded and needs help to find his way home. This journey, full of wonder and adventure, is their story, and their secret."
Cast: Teo Halm, Brian "Astro" Bradley, Reese Hartwig
Runtime: 1:31
Rated: PG
Read this interview with the Earth to Echo Producer on CincoMom.com.
There are 1974 and 2003 versions of this film. Choose whichever one fits your fancy or is more readily available.
Both tell the story of a boy yearning to own hunting dogs and the adventures they encounter.
Cast: James Whitmore, Beverly Garland, Jack Ging
Runtime: 1:36
Rated: G
This is one of my favorite films from childhood. I remember going to a nearby movie theater with one of my brother's friends and exactly where we sat. The imagery and imagination are amazing. If you've ever been to the Center for Puppetry Arts in Atlanta, you'll see some of Jim Henson's life-sized puppets from the film there.
"Gelflings attempt to save the world from evil in this elaborate fantasy from directors Jim Henson and Frank Oz."
Cast: Stephen Garlick, Jim Henson, David Buck
Runtime: 1:31
Rated: G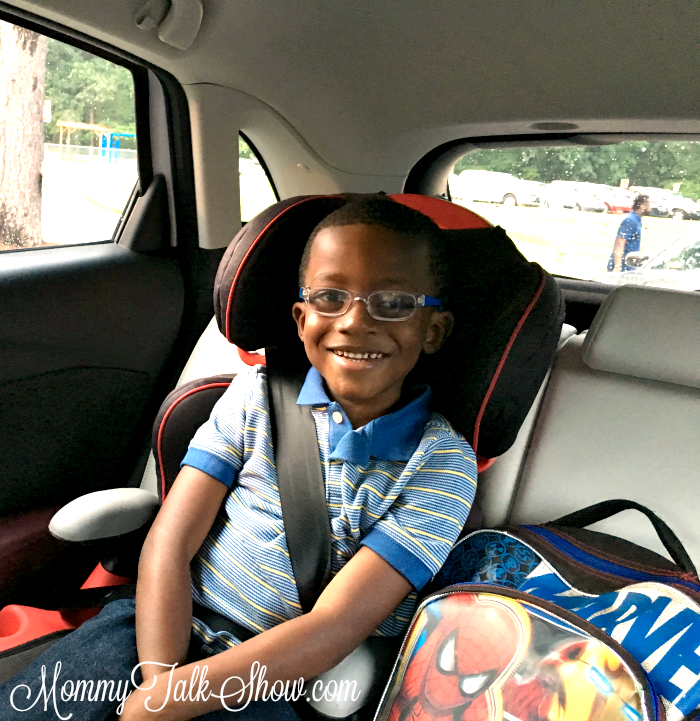 As soon as we saw the previews for this film in theaters, A.J. asked to see A Dog's Purpose. It did not disappoint as it followed a dog through various lives and loves.
Cast: Dennis Quaid, Britt Robertson, KJ Apa, John Ortiz
Runtime: 1:40
Rated: PG
Watch a Dog's Purpose Trailer:
RELATED TOPIC:
See Summer Blockbuster Movies Without Going Broke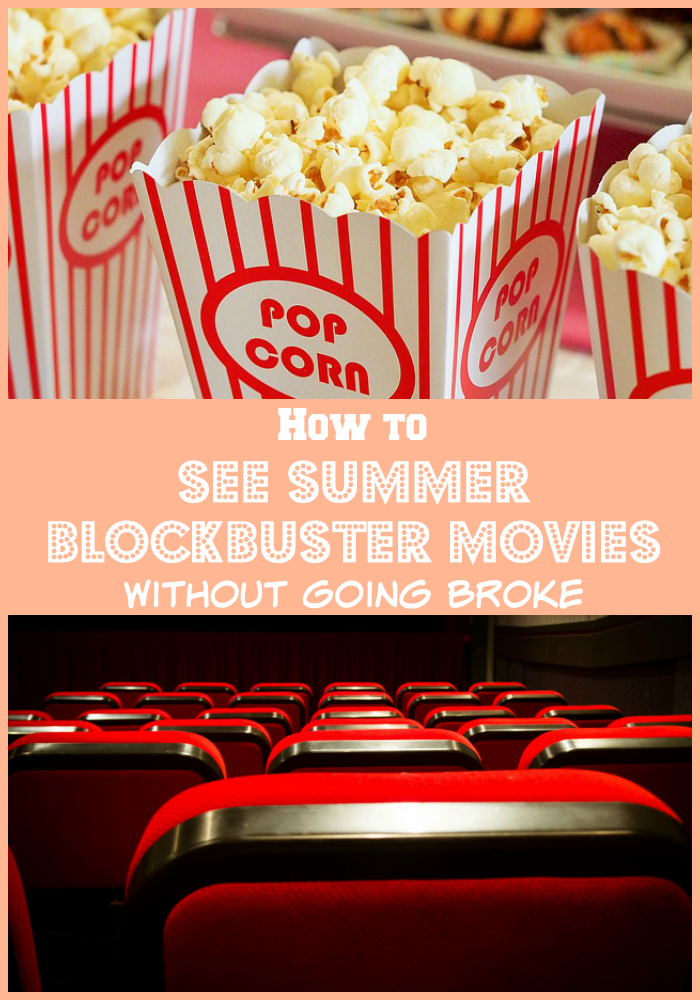 High School Age Movies
I suggested these for high school aged boys because they deal with tougher topics and death. Be prepared to handle some heavy follow-up questions.
Your children know him better as Jack Sparrow from the Pirates of the Caribbean movies, but you'll recall the young, makeup-free Johnny Depp in What's Eating Gilbert Grape.  He's a stressed out teenager tasked with caring for his morbidly obese mother and mentally challenged brother.
Cast: River Phoenix, Johnny Depp, Juliette Lewis, Mary Steenburgen
Runtime: 1:57
Rated: PG-13
This film is based on the amazing book by noted author and photographer, Gordon Parks, who also directed the 1969 film.
"A bittersweet and idyllic story about a year in the life of a 14-year-old Newt Winger, born into a poor black family in Kansas, who learns about love, fear, racial injustice, immorality."
I don't think I'll let A.J. see this film until he's about 14 or 15 because of the level of serious topics.
Cast: Kyle Johnson, Alex Clarke, Estelle Evans
Runtime: 1:47
Rated: M, although I've also seen documentation that it's PG
I'm surprised this film wasn't rated R considering the tough topics about juvenile delinquency, crime, sex and death.
"The rivalry between two gangs, the poor Greasers and the rich Socs, only heats up when one gang member kills a member of the other."
The film is adapted from the coming of age classic novel by S.E. Hinton.
Cast: Patrick Swayze, C Thomas Howell, Matt Dillon, Tom Cruise, Ralph Macchio
Runtime: 1:31
Rated: PG
I remember watching this film in the 80's with my older siblings. Let me warn you this is about life in the ghetto and the dangers young African-American boys can experience.
"It's 1964. JFK has just been assassinated. Martha & The Vandellas, Little Stevie Wonder and The Four Tops rule the airwaves. And two high school students discover themselves and the taste of freedom for the first time."
If you've had a discussion with your son about gun violence, then he's probably ready to see Cooley High.
Cast: Glynn Turman,  Lawrence Hilton-Jacobs, Michael Schultz
Runtime: 1:47
Rated: PG
Comment below: What coming of age movie for boys would you recommend to watch over the summer? Which films on this list are your favorites?