In the Black Panther movie's fictional African country, Wakanda, I am the beauty standard. What saddens me is that it took 44 years for me to finally see myself reflected on the big screen.
I saw myself in General Okoye (played superbly by Danai Gurira), leader of the all women army, Dora Milaje.
I saw myself  in Wakandan spy and King T'Challa's love interest, Nakia (played by Oscar winner Lupita N'Yongo).
Almost every woman in the film looked just like me: dark skin, natural hair and short hair.
I'll do my best not to share any spoilers from my experience seeing the film.
I purchased our tickets. My affiliate links are below.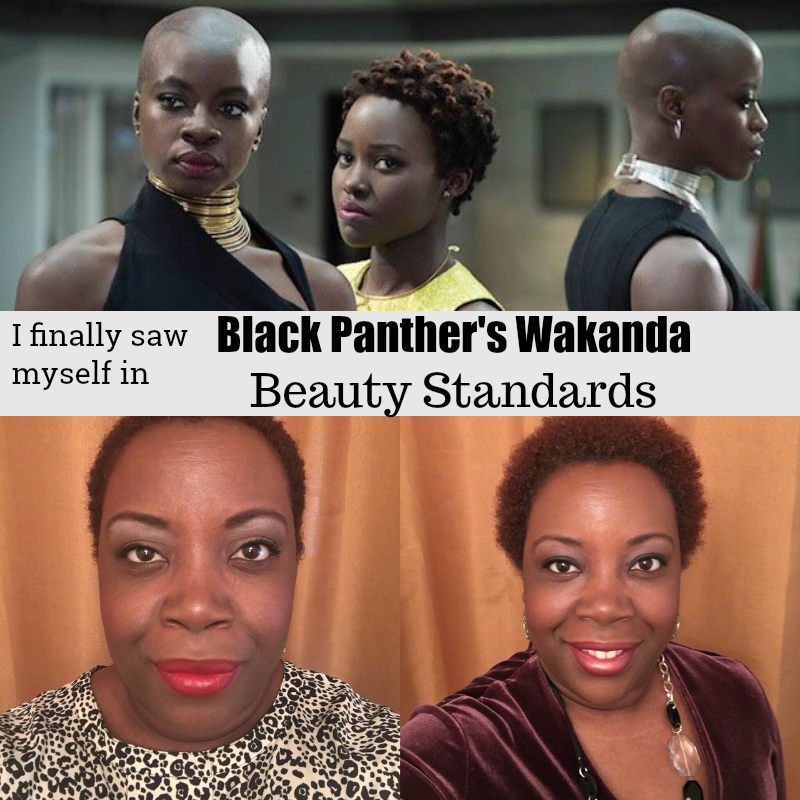 This may not seem ground-breaking to you, but in 2018 for Black women it is.
For more than half of my life, I chemically relaxed my hair. It's what Black little girls did in the 80's, what Black college girls did in the 90's and what Black professional women did in the 2000's – especially if she wanted to work in TV news.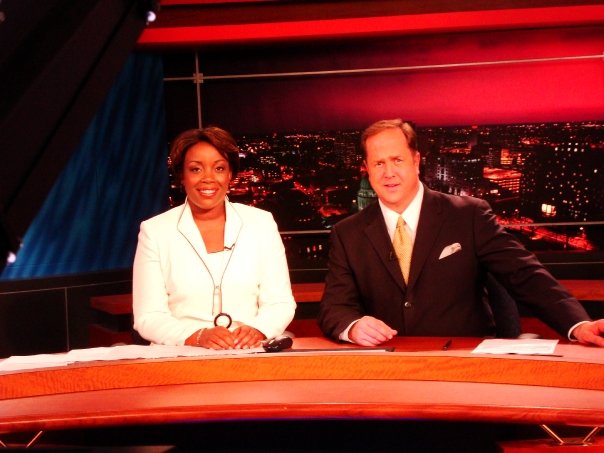 Marriage and motherhood changed that.
Once I was no longer a local TV news anchor and reporter, I finally had the flexibility and freedom to go natural.
But even natural hair is a struggle because I had to get to know it. The lifeless relaxed hair I'd always worn could always be revitalized with curlers and flat irons.
Several times I chopped my new natural hair to start over and find a better style. It took years to find what works for my natural texture. How sad! I didn't know how to work with the hair that naturally grew out of my scalp.
Now I know it needs more moisture than a rain forest, a bonnet at night, coconut oil on my scalp, curling cream and an aerated sponge if I want to create coils  – then Eco Styler gel if I want to bring out the curl pattern that lies within.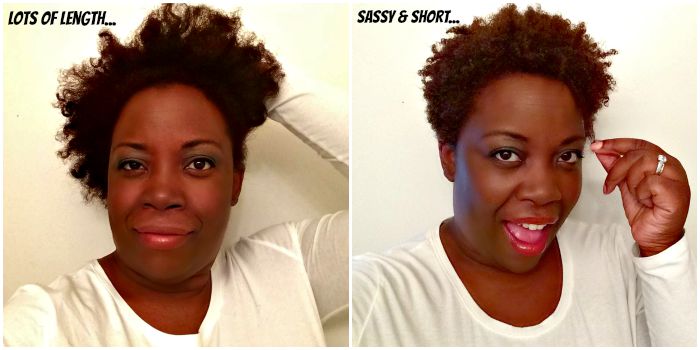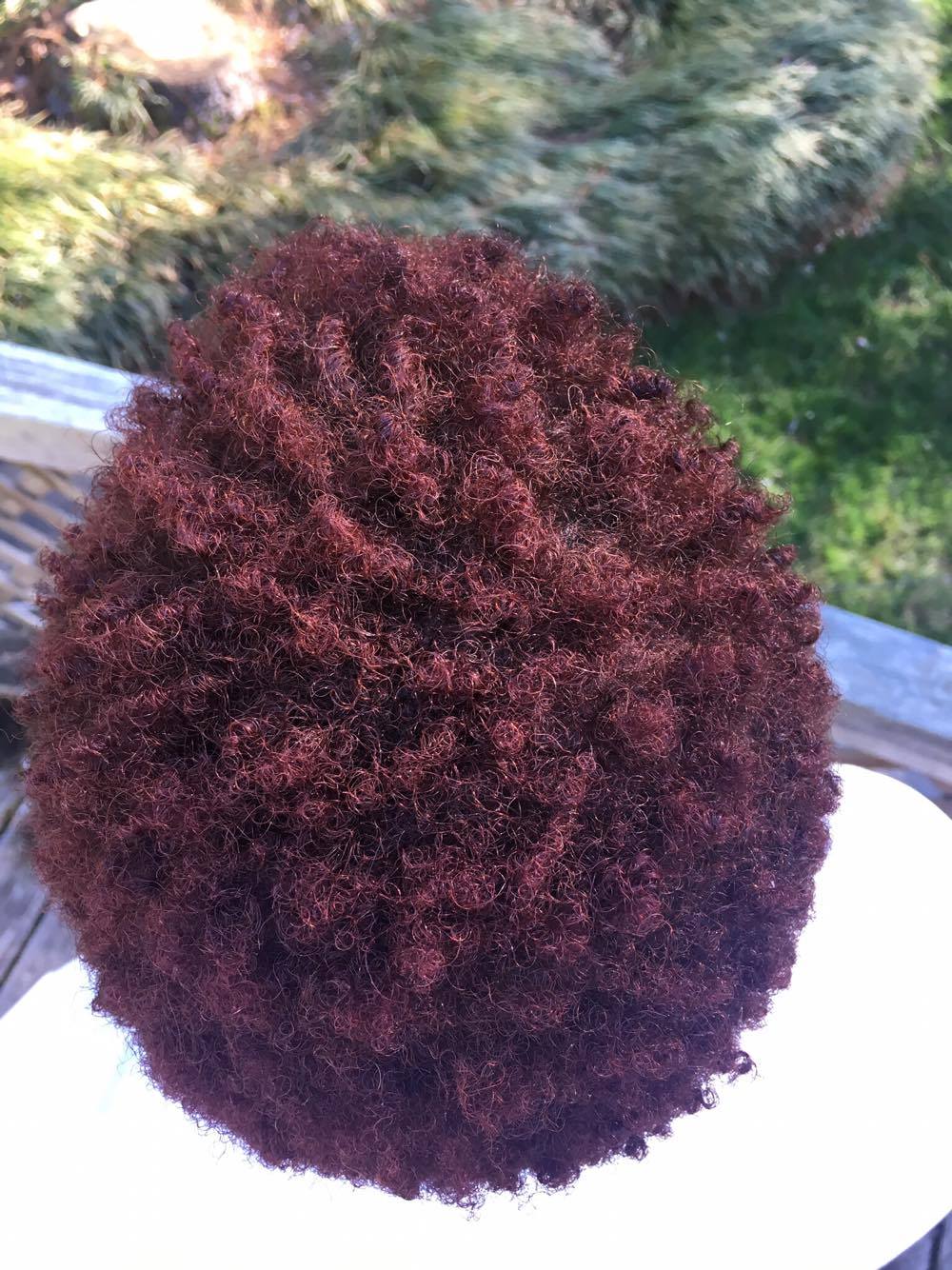 What I saw in fictional Wakanda is what I wish I saw in more films and TV projects. I want to see Black women without hair weaves or wigs (although there is a comical scene with a wig). Black women who switch up their hairstyles for each moment – like I do in real-life.
Think about the last time you saw a Black lead actresses like Halle Berry, Taraji P. Henson, Beyonce Knowles or Kerry Washington wear their natural hair. I'll wait….
RELATED TOPIC: New Year, Natural Hair Regimen with YouBeNatural
Films have a lot more flexibility than we do in the TV news world. Most, but not all, of my on-air friends don't wear their natural hair on the air. It's only been in the last few years that I've seen more curly, natural styles worn by anchors and hosts. But short, natural cropped hair like mine on your local TV news screen is rare. Flip through your local news tonight and look at the on-air talent.
As an occasional on-air TV contributor and hot topic blogger, I have more versatility than my colleagues and friends who are still in the news business. They spend hours each week in the hair salon and hundreds of dollars on extensions/wigs/weaves to cover their natural hair. I can cut my own hair or head to the same barbershop as our son to get my desired look.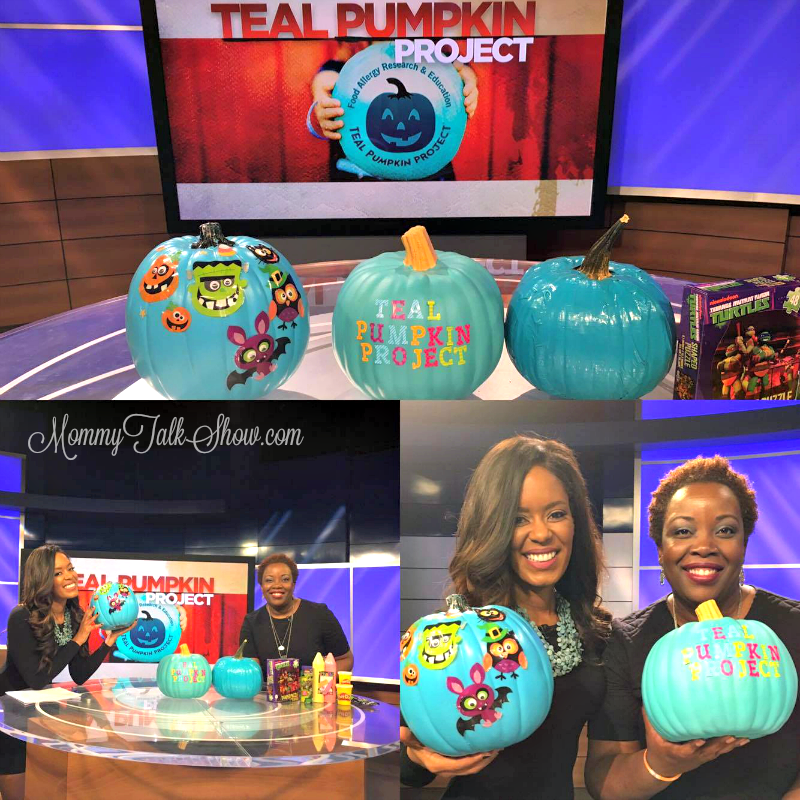 I thank God for The Antoines in my life who love me without relaxed or long hair. Our soon-to-be 8-year-old even prefers me with no makeup and dressed down. When he watches me apply my makeup  standing in front of the bathroom vanity, he regularly asks "Why?" and "Can't you leave your face the way it is?"
At least I know if there was a real-life Wakanda News Network or WNN, I know I could get hired as a news anchor there without changing anything that comes to me naturally.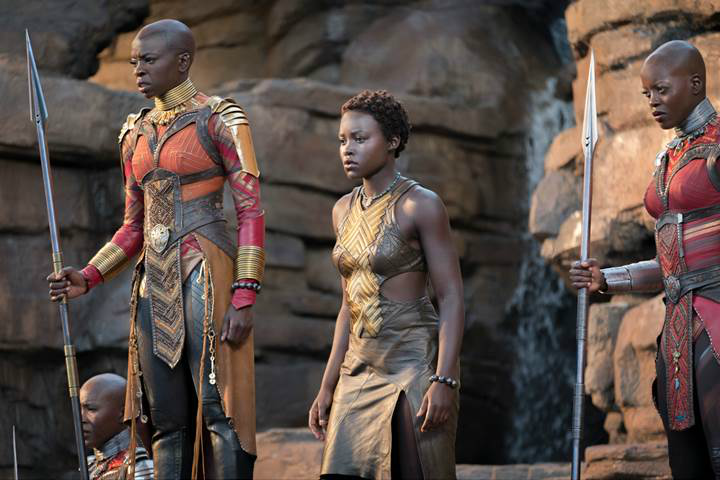 Talk back to me in the comments: What are the beauty standards you observe about Black women in film and TV?  How do you explain beauty standards and media messages to children? What's your take on the Black Panther Beauty Standards?
[Tweet "See the Black Beauty Standards in Black Panther's Wakanda"]