Our 7-year-old was excited to see the Peter Rabbit movie once he saw the trailers on TV. He's read the books in school and watched the TV version of the Peter Rabbit series. When we got an opportunity to watch a preview of the film, A.J. was elated. It was a funny look at a funny rabbit (and his family) compete with a scorned neighbor for the love of a nearby artist. We LOL-ed several times, enjoyed snacks and went home. It was the perfect Saturday morning. When a friend asked me about the allergy controversy in the film I wasn't sure what she was talking about. Then I read the #BoycottPeterRabbit tweets and knew I had to respond. Here are my thoughts on the Boycott Peter Rabbit Movie frenzy as a food allergy mom along with reaction from Tonya Winders, the President & CEO of the Allergy & Asthma Network.
VIDEO: Don't Boycott Peter Rabbit Movie
for the Food Allergy Prank
Talk back to me in the comments: Have you seen the Peter Rabbit movie? Were you alarmed by the blackberry allergy scene? What do you tell your children about their allergies or their friend's allergies? Will you participate in the Boycott Peter Rabbit campaign?
Sony Statement About Peter Rabbit Movie Controversy:
"Food allergies are a serious issue. Our film should not have made light of Peter Rabbit's archnemesis, Mr. McGregor, being allergic to blackberries, even in a cartoonish, slapstick way."

"We sincerely regret not being more aware and sensitive to this issue, and we truly apologize."
Food bullying is a serious concern for food allergy families. Visit the No Appetite for Bullying Campaign website to learn "how to be a voice against food allergy bullying and download an awareness badge to help show support."

Click to Tweet: Support the efforts to stop food allergy bullying w/ @AllergyAsthmaHQ #NoAppetiteforBullying: http://www.noappetiteforbullying.com/
See how to keep food allergy kids safe during Halloween with the Teal Pumpkin Project I've discussed for the last two seasons on CBS 46.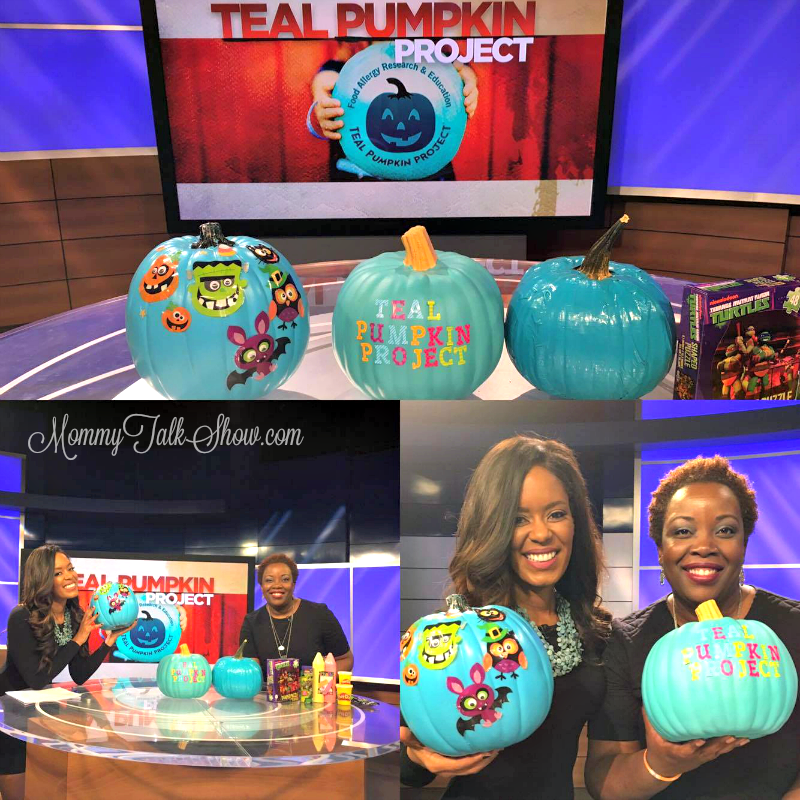 If you or someone you know is overwhelmed by the out-of-pocket cost of the EpiPen, consider the Auvi-Q pen with little to no out-of-pocket co-pay costs. Here is the direct enrollment form for the Auvi-Q pen provided by Kaleo Pharma.