Sponsored by and developed in part with support from Ferring Pharmaceuticals.
When I was a TV news anchor and reporter, I had a bad ear infection diagnosed at urgent care. The physician prescribed an antibiotic medication I'd never had before. At first, my ear pain cleared up and I started feeling like myself. I returned to work on the TV anchor desk. But then my stomach pain started.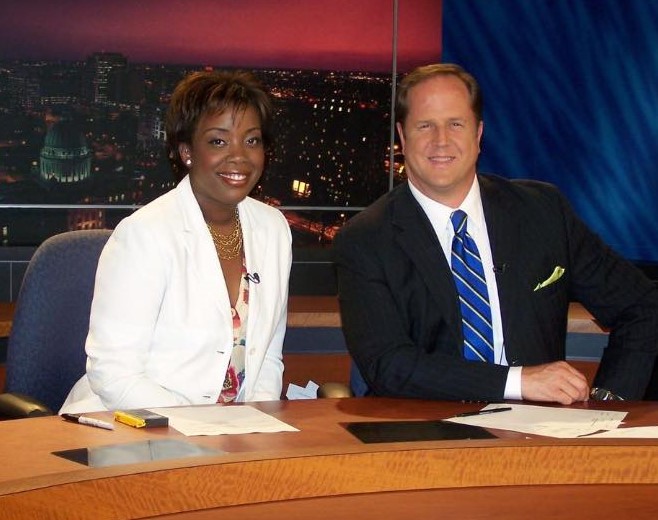 I had diarrhea for hours, could barely work and thankfully, asked a friend to drive me to the emergency room where I fainted in the bathroom. Tests showed the antibiotic for the ear infection killed the good bacteria in my stomach, leaving only bad germs known as Clostridioides difficile, which caused me to get a C. diff infection. I was in the hospital for almost a week to recover. My primary care physician said if I hadn't sought immediate medical attention, I could have blacked out at home. Since I was single and lived alone that could have been disastrous or possibly fatal.
WHAT I'VE LEARNED
Until it happened to me, I was clueless about C. diff. I'd like to share what I've learned and how it can help you navigate the hectic holiday season if you've had it or know loved ones who are recovering.
From this health scare, I'm now more aware of the side effects of antibiotics, I go over my prescriptions with my prescribing doctors, and I'm on the lookout for any tummy issues when I take a new medication.
The way I developed C. diff isn't unusual. It's also important to note that with upcoming holiday gatherings:
You can also get it from direct or indirect contact from someone, so washing hands and surfaces is important especially if you are visiting loved ones in hospitals and nursing homes

.

C. diff

can come back after you've had it, so know the symptoms and talk to your doctor about whether you've developed a recurrence.

If you or someone you know develops

C. diff

you can find resources & support by signing up to join the community created by

Ferring Microbiome

.
• Anyone 65 or older or with a weakened immune system is at risk.
HELP FOR HOLIDAY GUESTS
For holiday guests who are recovering from C. diff, it's important to have gut-healthy foods that they can enjoy. Heavily seasoned, oily or spicy foods are a no-no when you're recovering from C. diff. Here's a palatable, easy dish you can make that won't make them feel left out of the holiday gathering: long grain white rice.
What's great about long grain white rice for those recovering from C. diff is they can eat it alone as a main dish and still feel full. They can also make it the side dish for their holiday meal, then add on other foods they feel comfortable eating.
Chances are you already have everything you need to make fluffy, fresh long grain white rice, so there's no need to rush out and make an extra trip to the grocery store.
To add some protein to this dish, I recommend adding some gut-friendly lean proteins like poached chicken or turkey.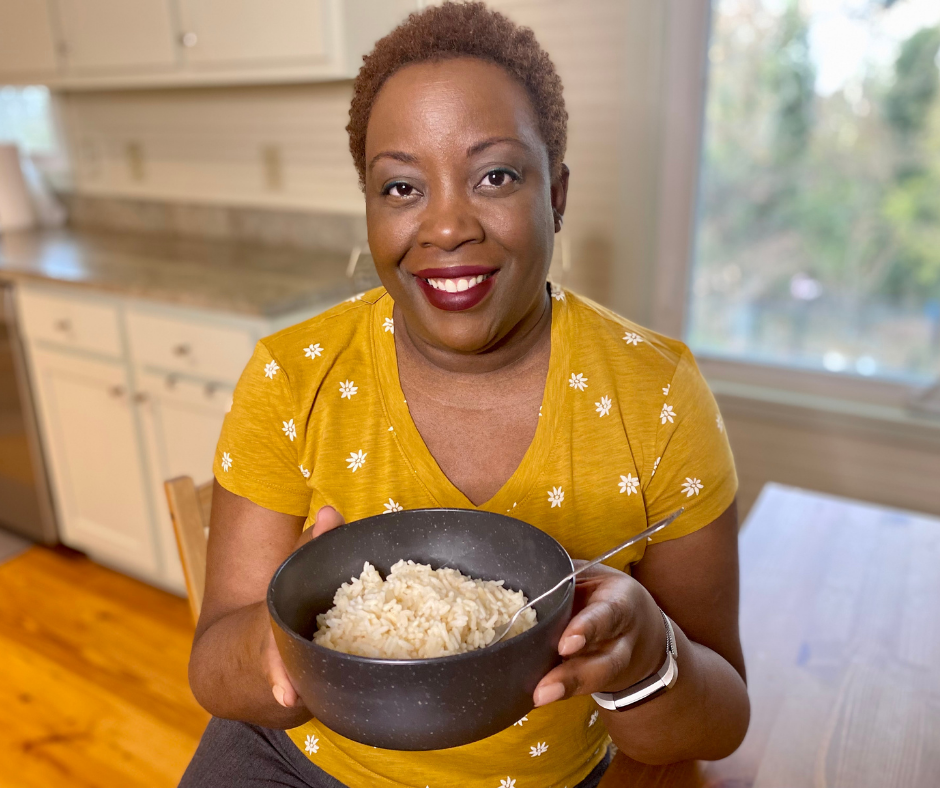 FLUFFY LONG GRAIN WHITE RICE RECIPE
After a lot of trial and error, I figured out how to make the perfect, fluffy white rice every time. This may vary from the instructions on your box or bag of rice, but it's tried & true.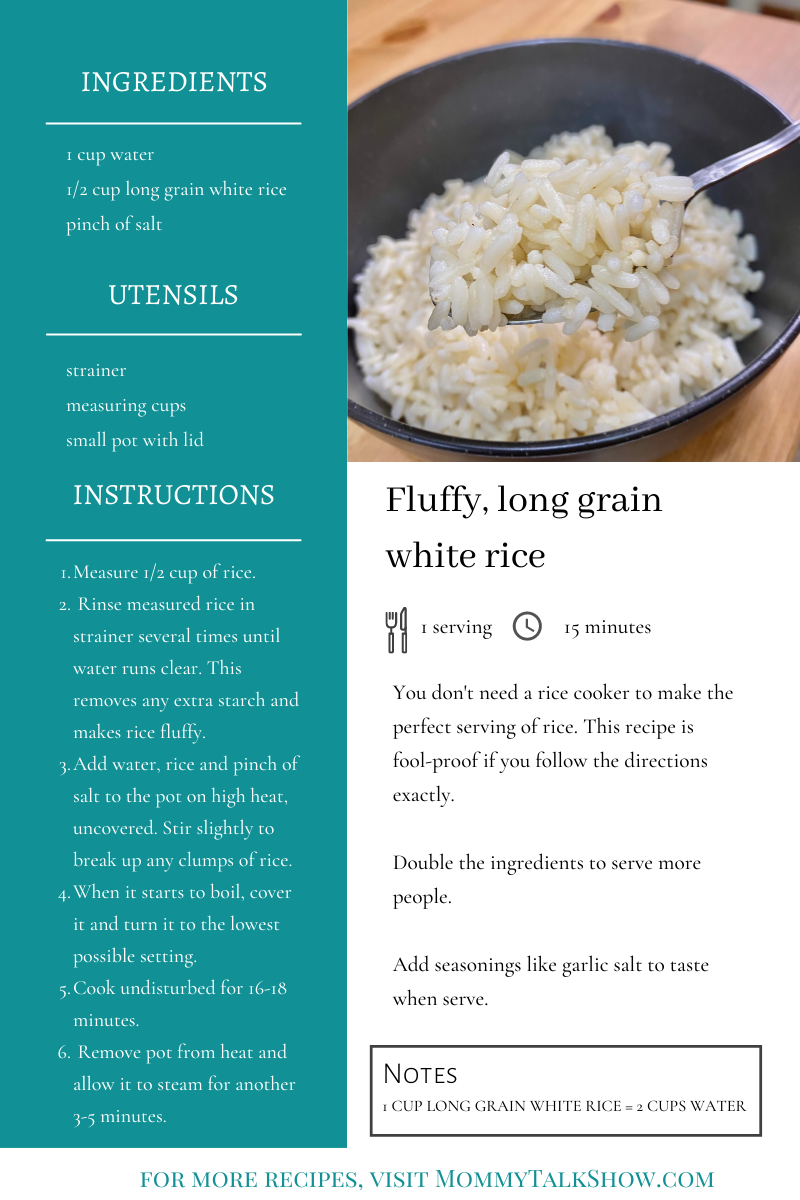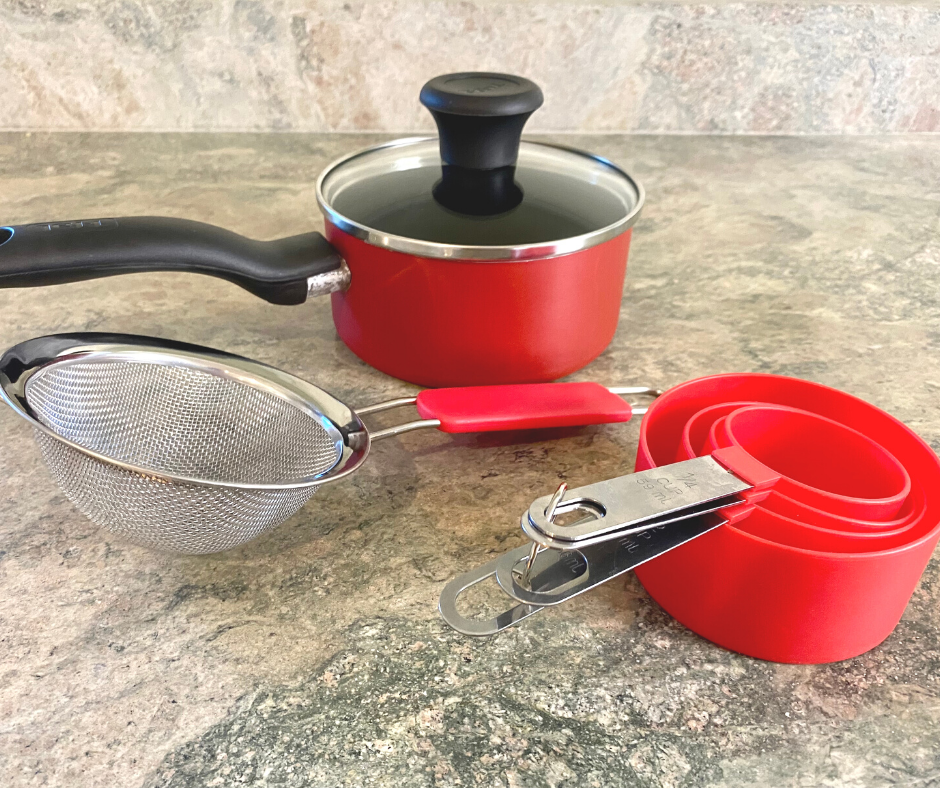 You'll need long grain white rice, a measuring cup, a strainer, water, a small pot with a lid and a pinch of salt.
Measure 1/2 cup of rice.

Rinse measured rice in strainer several times until water runs clear. This removes any extra starch and makes rice fluffy.

Add water, rice and pinch of salt to the pot on high heat, uncovered. Stir slightly to break up any clumps of rice.

When it starts to boil, cover it and turn it to the lowest possible setting.

Cook undisturbed for 16-18 minutes.

Remove pot from heat and allow it to steam for another 3-5 minutes.
BEYOND THE HOLIDAYS
While a delicious meal with loved ones for the holidays can lift your mood, it's important to recognize that when C. diff reoccurs it can create emotional challenges and even depression. If you notice this for yourself or those close to you, talk to a doctor or mental health professional. It's also important to make sure you ask your doctor about what you can eat during and after C. diff. 
Use the resources provided by Ferring Microbiome to learn more about the symptoms and support needed for those who develop C. diff.