Before I went to the theater, I only knew a few basics about the new Fences film:
It's based on the Pulitzer Prize and Tony award-winning screenplay by August Wilson.
Several of the stars  in the film had appeared in the Broadway revival of the play.
Fences is Denzel Washington's third time as  film director.
Fences opens in theaters Christmas Day.
Keep reading and I'll do my best to limit any spoilers based on the preview I attended as a guest of Allied Integrated Marketing in Atlanta.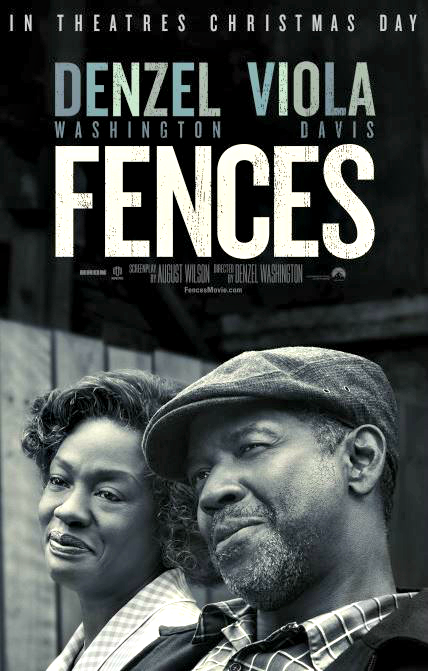 "The film stars Denzel Washington, Viola Davis, Jovan Adepo, Stephen McKinley Henderson, Russell Hornsby, Mykelti Williamson, and Saniyya Sydney. The film is produced by Denzel Washington, Todd Black and Scott Rudin."
Denzel plays Troy Maxson, a sanitation worker who missed out on a professional baseball career and projects his bitterness onto his son, Cory. Football recruiters are interested in Cory, but his father works to sabotage any hopes of a sports career for his son.
Troy's wife, Rose, embodies all the sweetness and beauty of the flower. Yet, is delicate and devoted to her family as only Viola Davis could bring it to the big screen.
Troy's co-worker and BFF, Bono, witnesses Troy's pain and ultimate betrayal of Rose.
Gabriel (Gabe) is Troy's disabled brother played by Mykelti Williamson, who most of us lovingly remember as Bubba from Forest Gump.
On the literal side, Fences is just what the title implies. Troy and his son take years to work on a fence for their backyard. As the viewer –  it's up to you to determine if the fence is designed to keep something out or keep something in. It could even be a combination of both.
Fences Movie Trailer
My Fences Award Recommendations
Viola Davis deserves at least a Golden Globe and as Oscar for best supporting actress.
Mykelti Williamson should be standing proudly with her for his set of awards for best supporting actor.
Denzel Washington already has two Oscars for best actor and best supporting actor. It'll be interesting to see if the Academy will view his directing of Fences as nomination-worthy considering it's limited sets and scenery. There's still plenty of meaningful and breathtaking scenery in the film, especially the closing scene.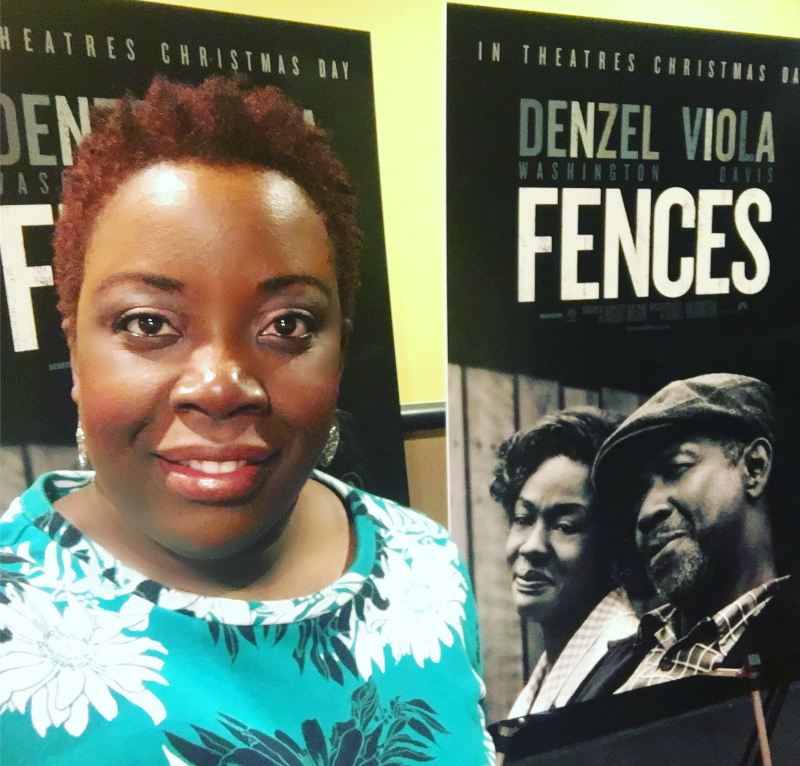 After the Fences film preview, viewers engaged in a Q&A with WPZE-FM radio host Darlene McCoy and a representatives from the M.O.B.S. (Mothers of Black Sons) Foundation. Abuse, adultery and generational curses were among the topics we discussed.
Have you seen the Fences Film?
Everyone I look on my Facebook timeline, friends who saw the film since Christmas Day 2016 say they loved – were moved by it. But a few missed out on their desired showing times because it's selling out fast. So if you plan to see the Fences film use an app to pre-order your tickets, select your seat and bring plenty of tissue for your tears.