One definite activity I've put on the family calendar for Christmas Break  is taking A.J. to see the new Annie movie starring Oscar nominated actress Quvenzhané Wallise and Oscar winner Jamie Foxx. This 2014/2015 spin on the book and Broadway play will probably be the only version of Annie A.J. will ever know and I couldn't be happier about it.
It stars a brown-skinned girl just like him with big hair and a beautiful smile as Annie  – played by Wallise. Foxx plays an updated version of Daddy Warbucks as Will Stacks and rescues her from the horrible conditions in her foster home.
It's way overdue for movies like this to reflect what our country and our would look like now.
Our president is Black.
The most powerful couple in entertainment, Beyonce and Jay Z, is Black.
Black producers, Jay Z and Will Smith, are among the team that brought this updated version to the big screen.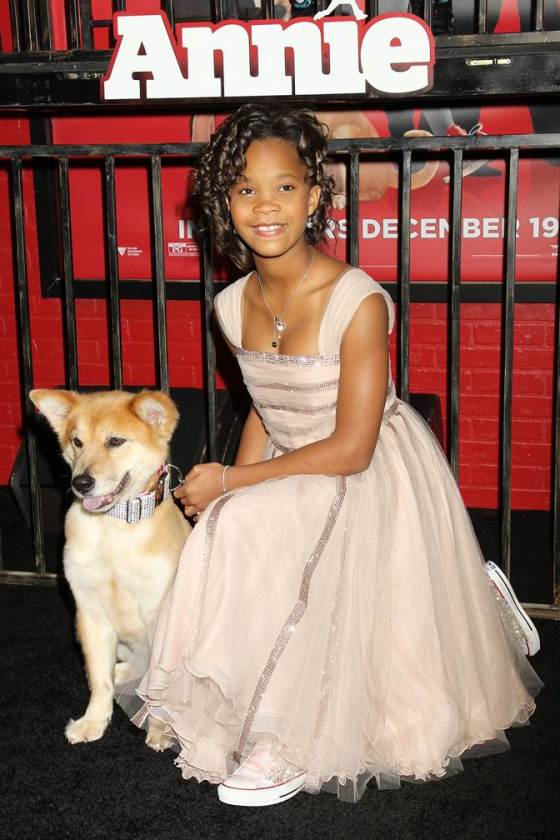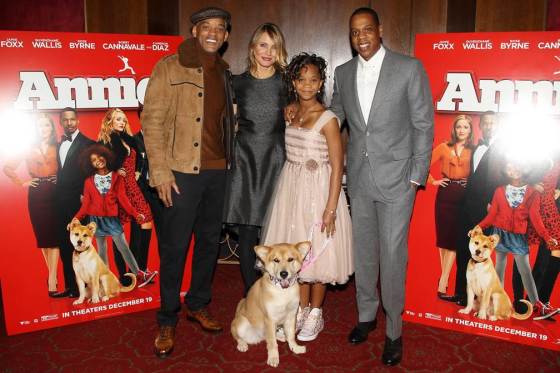 Photo credit: SPE,Inc./Dave Allocca
Given what we've endured this year with the George Zimmerman verdict in Trayvon Martin's death, failure to indict officer Darren Wilson in Ferguson, Mo. for shooting Michael Brown to death and no indictment for the Staten Island Police officer whose choke hold led to Eric Garner's death – I just need to escape and see a delightful movie.
I need something to be happy about.
I need a delightful escape.
I need this moment in the theater where my brown son can look on a movie screen and see his image reflected back to him in mainstream media.
He may not understand it now.
In fact, this week he taught me how little he knows about race when he couldn't tell the difference between someone who's Hispanic or Asian. Of course, he's met people of other races and attends a diverse elementary school. But to him people are just Black or White.
Sadly, I've already noticed negative comments about the new version of the new Annie movie starring Black actors and it's sickening. In some areas we've come so far – racially. Then social media comments like those and international headlines about police brutality in this country show us how much work still needs to be done.
I have vague memories of seeing ANNIE on Broadway when I was younger. I don't remember many members of the cast looking like me. So when A.J. sees the new Annie movie I'm excited for him to hear the songs of my childhood: "Hard Knock Life" and "Tomorrow." I expect he'll belt them out like most kids do "Let it Go" from Frozen (not one of his favorite movies, by the way.) Already his anticipation is growing about the movie especially when he saw the cast on Good Morning America. Now if he wants his own dog like Sandy, we'll need to have a long talk.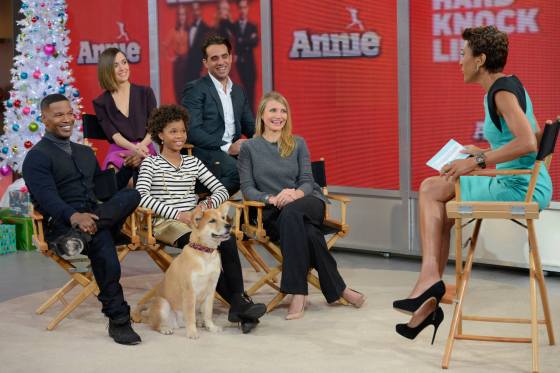 Photo Credit: Good Morning America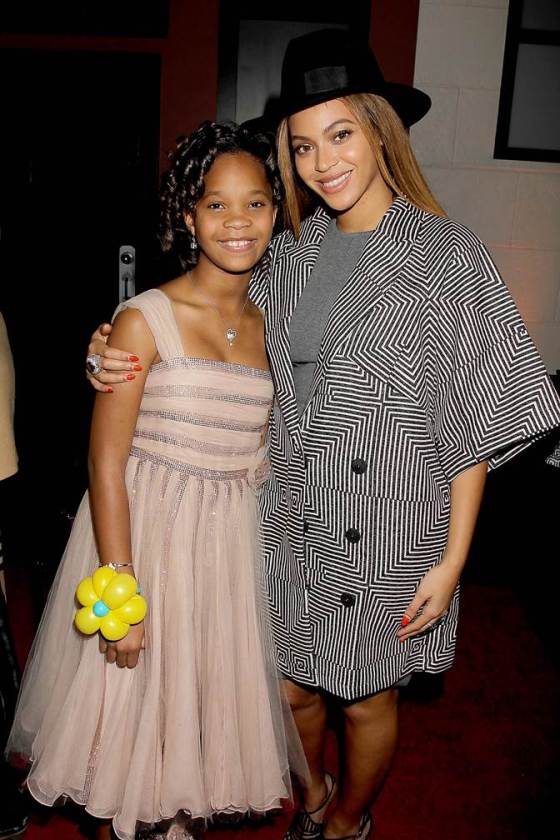 Photo credit: SPE,Inc./Dave Allocca
I hope you don't think I'm diminishing the deaths of these men by saying I want to escape. Believe me. As the Mother of a Black Boy I can't really escape imagining how the victims' families feel. I've shared my own concerns about how A.J. may be cute now when he's 4, but the world will have an entirely different perspective on him when he's 14. I also supported the Essence Magazine campaign #HeIsNotASuspect.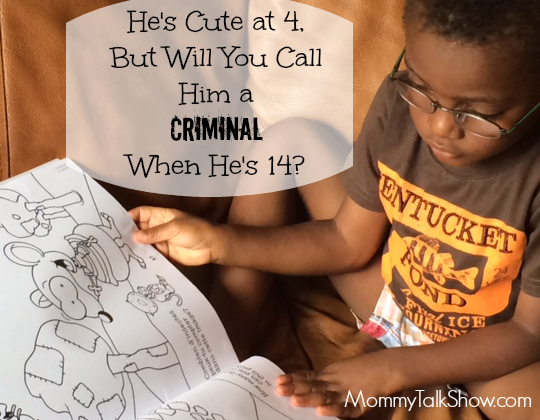 The new Annie Movie hits theaters December 19, 2014 but there's already been a New York premiere featuring celebrities like Beyonce and cast members like Cameron Diaz on the red carpet.
Follow Annie Movie on Instagram. Visit Annie-Movie.com for photos, clips and more interactive news about the film.
Check out this preview clip from Sony Pictures: