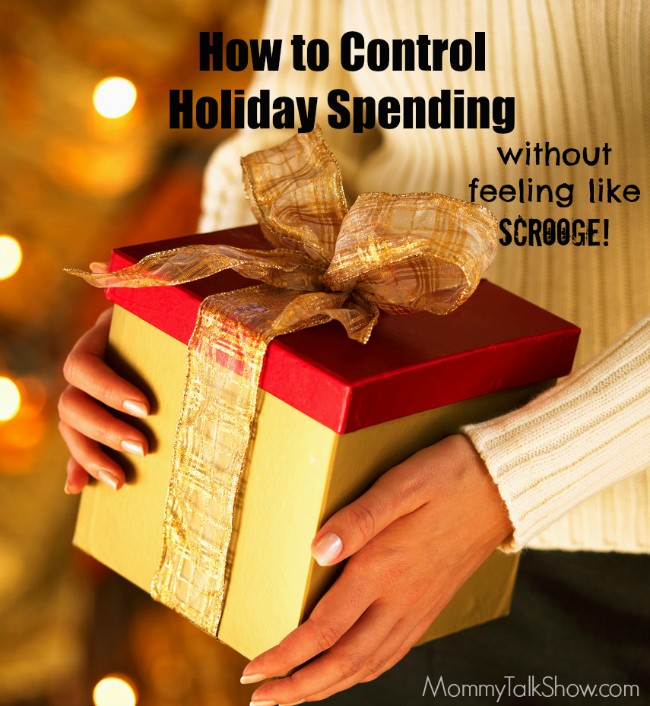 Back when I was single and working full-time I was very diligent about my Christmas budget. I'd put money in my savings year-round. Then each December I'd withdraw it to buy gifts for my parents, siblings, nieces and nephews. It was the best way to control my holiday spending. My how things have changed. I took about a year off from working after I had A.J. Then I started this parenting talk show, started writing freelance articles, managing social media accounts and producing videos. Although I'm busy my income is far from consistent. Add in a little one,  expenses that pop up at a moment's notice and it's harder to set a Christmas budget. Here are some ways to control holiday spending in your household plus a $25 Family Dollar gift card giveaway.
How to Control Holiday Spending
Skip a year of Christmas gifts – This may be a little difficult to adjust to at first. But look around your home. Do you really NEED anything? I'm constantly trying to get rid of things. My husband and I haven't exchanged Christmas gifts in awhile and we're just fine. I'd rather just focus on A.J.
Pick names – This is especially relevant for large families with siblings and cousins. Put names in a basket, pick and you only buy for the name you selected. If I bought gifts for my first cousins every Christmas, it would add up to several mortgage payments. When I was in graduate school my siblings and I decided to pick names for the holidays.
Donate your time in someone's honor – This time of year countless charities are looking for volunteers and help. Instead of buying a gift, donate a designated amount of time to a non-profit or cause.
Buy on sale/deal sites – I'm not down with all the Black Friday madness of pushing and shoving in stores for a big screen TV. There are plenty of alternatives and safer ways to shop online or grab a deal. For example, CARA B Naturally is offering  an exclusive 40% off its gift baskets to Mommy Talk Show viewers. I think it's totally appropriate to find a Groupon discount or Living Social Deal.
Gifts That Give Back –  Select gifts that have a social significance. For example, the Heart of Haiti is a "trade not aid" program through Macy's that supports Haitian artisans and their work.  Heiffer International has a gift guide each year and the proceeds supports international farming communities.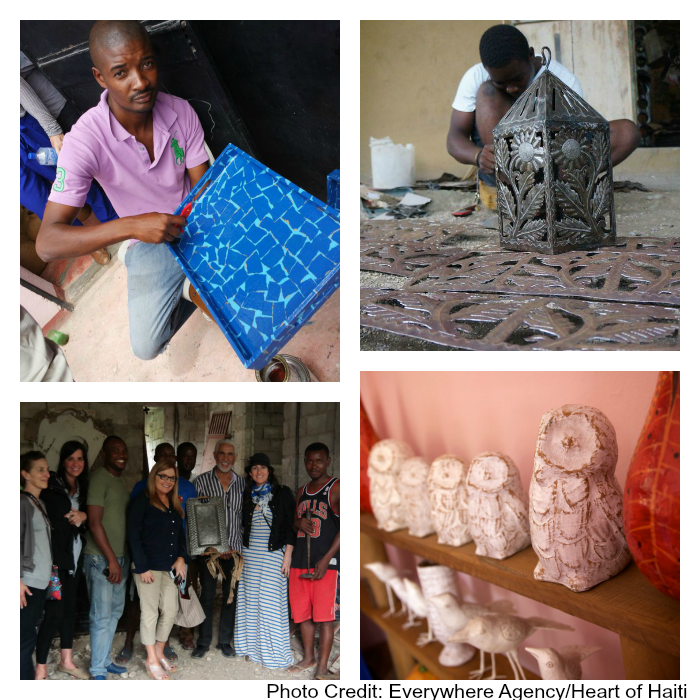 For those of you still looking for holiday gifts, check out my 2014 Holiday Gift Guide filled with suggestions for everyone in your family.
I'm giving away a $25 Family Dollar Gift Card that you can enter by December 19, 2014 at midnight. I'll select the winner right away, put it in the mail ASAP and the winner will get it in time for after Christmas shopping. Remember, the more steps you take to enter – the better your chances of winning!