I've watched our son's teachers carry in large cups of coffee into the school every morning. It inspired me to create some coffee-loving gift ideas they'll love for the holidays or teacher appreciation. You can see how I paired coffee with fun accessories and dessert ideas.  Thank you to Polaner Fruit & Maple + Pele Plantations for providing items. My commission-earning affiliate links are below.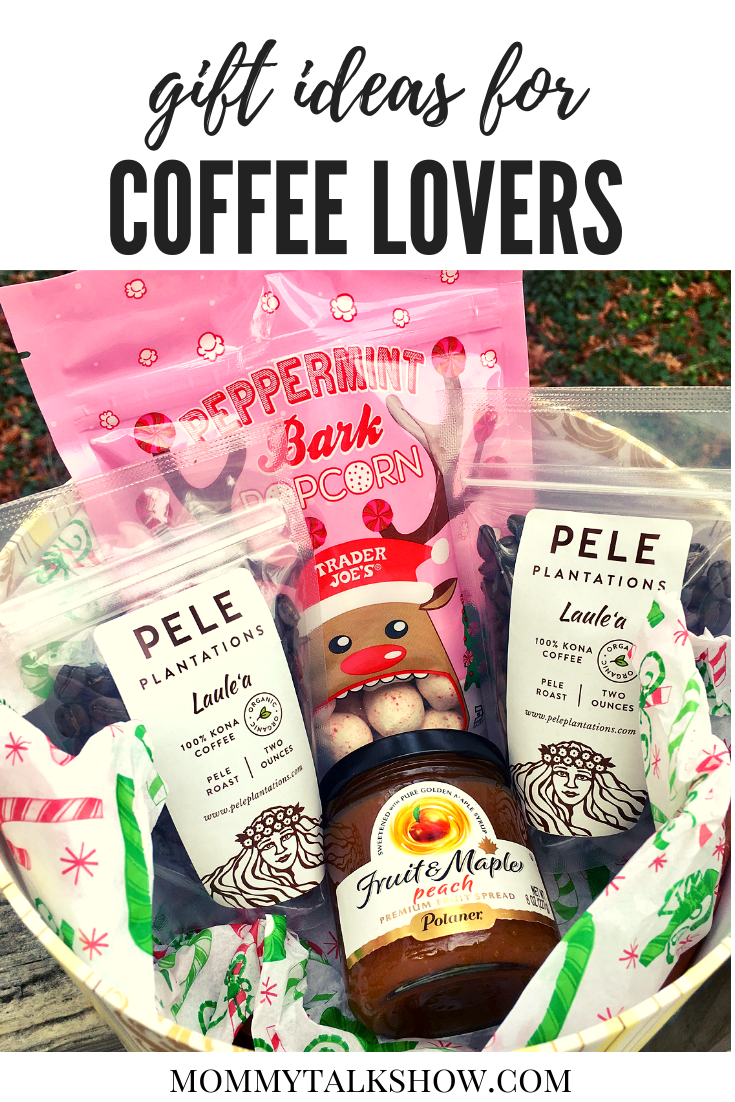 Organic, Fresh Roasted Coffee Beans
Pele Plantations is proud of its 100% Kona Coffee in two-ounce pouches that are perfect for stocking stuffers and gift baskets. I loved the look of the packing and labeling from Pele Plantations Coffee with the beautiful artwork.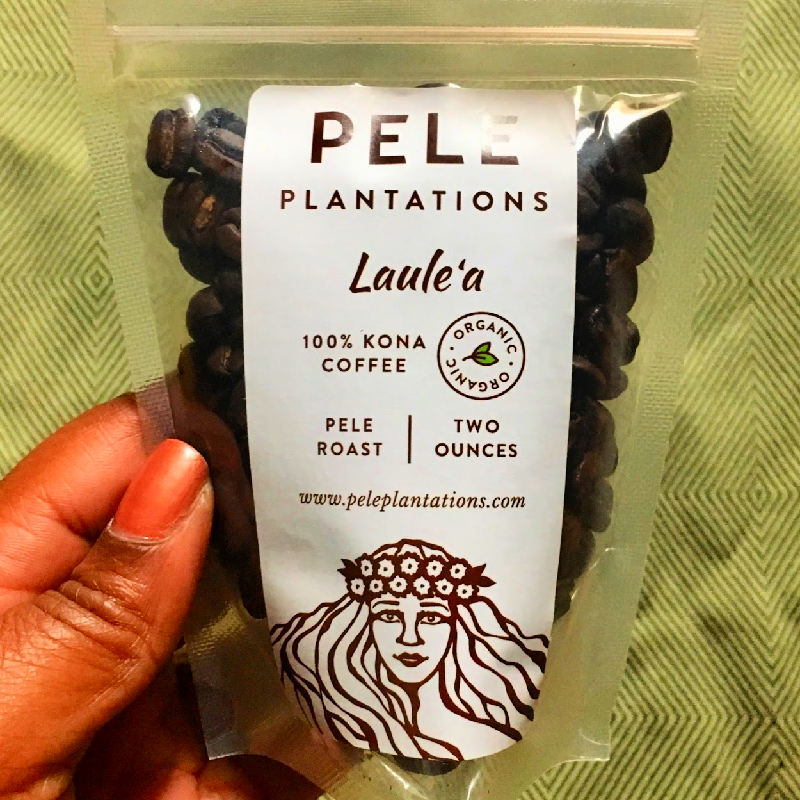 "In addition to selling its own organic coffee, Pele Plantations works with a select group of other local farmers to ensure a plentiful year-round supply of single-estate organic and non-organic 100% Kona coffee for its customers."
Pele Plantation Coffee Flavors:
Hazelnut
Coconut Crème
Macadamia Nut
Chocolate Macadamia Nut
Kiwini Private Reserve (exclusive new organic Kona Coffee brand)
For more information on Pele Plantations' products and tours, visit www.peleplantations.com.
Quality Fruit Spread
Although I love a fresh cup of coffee in the morning, I enjoy it, even more, when I pair it with a delicious dessert. Polaner Fruits & Maple Fruit Spread is perfect for a muffin, toast, bagel or dessert of your choice. "Polaner Fruit & Maple is versatile as it perfectly complements recipes for appetizers, protein‐based main dishes, side dishes, baking and cocktails in addition to its traditional usage at breakfast."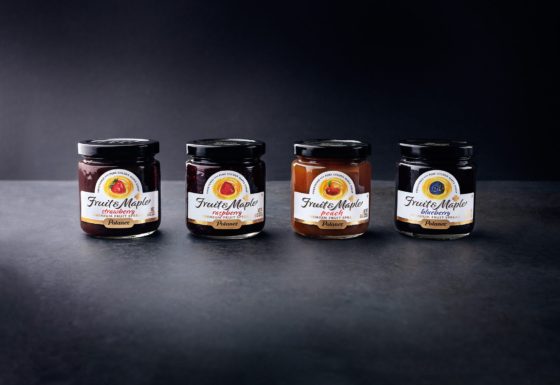 Polaner includes only four (4) ingredients
Gluten-free
Kosher certified
No artificial colors or flavors
Polaner Flavors:
Strawberry
Raspberry
Peach
Blueberry
Visit www.polanerspreads.com/where-to-buy/.
Orders can easily be placed at the Maple Grove Farms® gift shop by calling 1‐800‐525‐2540 ext. 5547
I got inspiration from the Polaner Spreads Recipe Page too.

Teacher Coffee Mugs
There are so many funny sayings related to coffee and teaching young people. Teachers have a lot on their plates.  If you don't take time to step back and laugh when you're overwhelmed, you'll drive yourself crazy.
My favorite it, "I Teach Tiny Humans, I'm Kind of a Big Deal."
Peppermint Snacks
Peppermint is a flavor we see in more foods, snack, and recipes right around the December holidays.
Consider peppermint snacks like Peppermint Bark Popcorn and peppermint cookies.
See the rest of the Holiday Gift Guide Ideas for family and friends. To see the Spider-Verse merchandise you can buy this holiday season, join us on Thursday, December 13th at 7 p.m. EST for a Facebook Live featuring more Spider-Verse Merchandise. RSVP on the Mommy Talk Show Facebook page and you'll get an alert to watch live or watch the replay.