When Tracye Hutchins from CBS 46 News  asked me if I'm feeling burnout as a mom, my answer was: absolutely! I'd felt stressed pre-pandemic, of course – during the pandemic and now as it seems to be lasting for a second year – I'm drowning even more. Although working from home has been my reality since I had A.J. in 2010, being home so much isn't as relaxing as it once was. Now lines are blurred between work and home since I don't have morning drop-off (A.J. attends Connections Academy tuition-free online public school) or pickup, I've scaled back attending events and we're not traveling for the holidays. Having a child with asthma during a pandemic has been extremely stressful so we have limited contact with anyone outside our family of three.  Watch me & A.J. in this CBS 46 News report on burnout for moms and tell me in the comments if you can relate. I share some of my go-to coping tips below.
Watch: Burnout for Moms is a Reality
Talking about being burned with Tracye Hutchins out was helpful. So was the advice the expert shared.
Then I had a week where I felt even more stressed and on edge. I took some time away from things. Told my friends I needed their prayers and support. I cut down on obligations and moved a few deadlines back. I've previously shared how Policing Protests, the Pandemic and Puberty were a lot to tackle back in Spring 2020 and I also asked Has the Pandemic Removed Work-Life Balance for Moms?
Small Ways I'm Coping with Burnout
My commission-earning affiliate links are below.
I moved my office outside.  I bought an adjustable mobile desk that I can move from my front porch to my back porch depending on the weather. A change of scenery from my home office is a great way to switch up the monotony. I love the tilt feature and the ability to have the mouse pad as a desk extension.
I plan things to look forward to. We took a short weekend trip to Chattanooga, Tennessee. Although my first choice was a Georgia or Florida Beach, none of us wanted to be in the car for that long. Chattanooga was a little more than two hours away and a place we've never been. Our hotel had an indoor pool that A.J. enjoyed. We had some great food and enjoyed the Tennessee riverfront.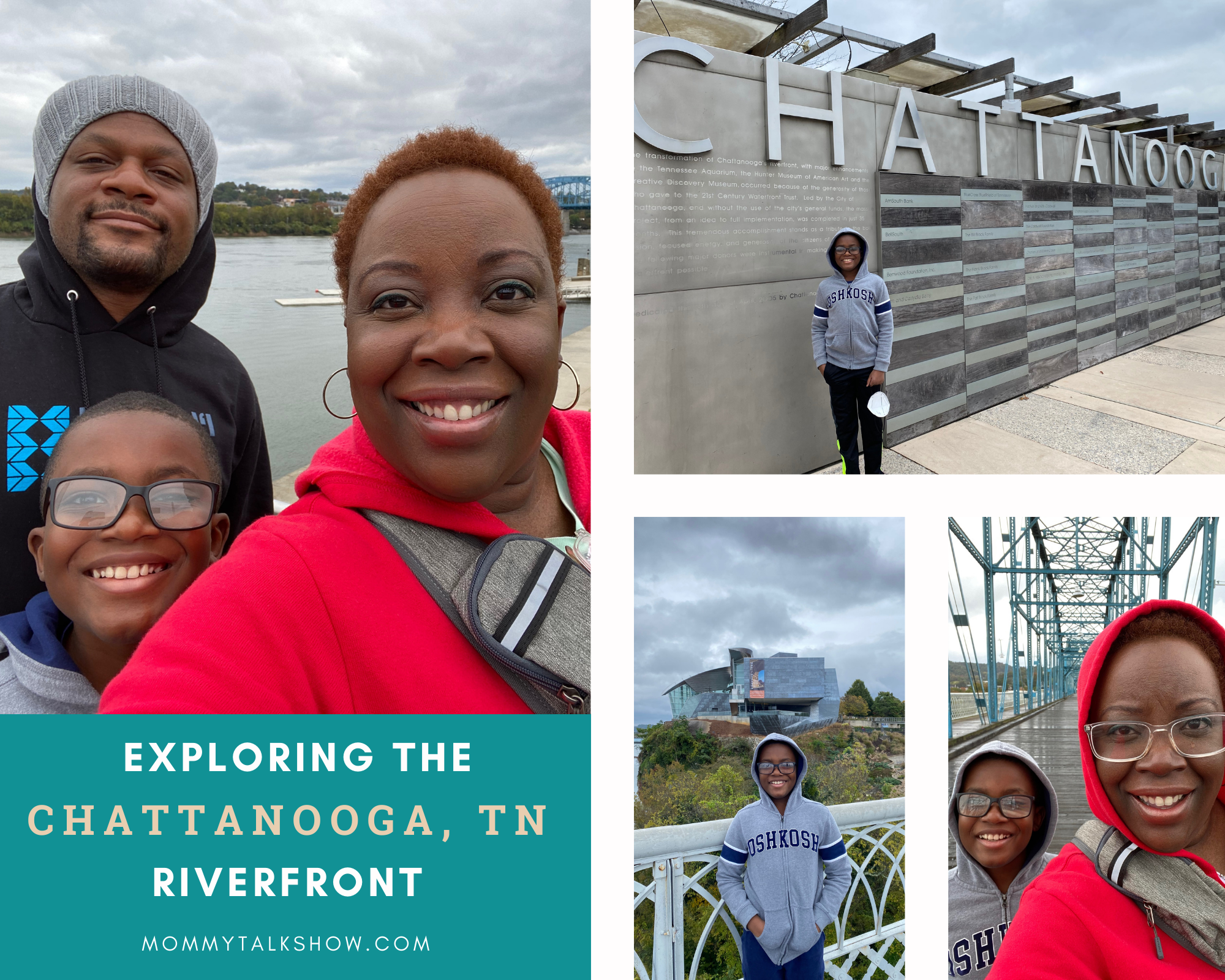 I'm focusing on my physical health. This month I tackled a huge fear and had a troublesome wisdom tooth pulled. I scheduled my COVID booster. A.J. is getting vaccinated at his next physical. We've both been seeing a great chiropractor to help alleviate the discomfort of being at our desks and on our devices so many hours a day.
Therapy. After almost four months on a waiting list, I finally got an appointment with an amazing therapist.
I'm searching for a hobby. Real talk: I can't think of anything that's just a fun activity I do for myself. If you have some suggestions, let me know!
Affirmations and journaling! I usually wait until January to buy a new Blue Sky planner and then wonder why the BLEEP I can't find one that I need at Target. But I have my eye on a new planner and some affirmation journals.
Do you identify with burnout moms are suffering due to the pandemic? What are some of your coping mechanisms?