I've shared every stage of A.J.'s education with my viewers and readers. Years ago, I created a marketing video for his preschool that featured a co-working space for adults. I shared our decisions about pre-k, school lottery options in our county, and our limited experience at a magnet school.  
Raising a Black, gifted child in Georgia schools hasn't been easy. We've had to find the right fit for him at every turn and at every stage of his development. His first year in a magnet school went well thanks to class size, the close-knit community, and experienced teachers. But when the COVID-crisis in March 2020 sent A.J. and his classmates home with little preparedness for virtual learning, we noticed how challenging it was for him because the teachers were not tech-savvy. It prompted us to explore an online academy. Since we had no idea how long it would take for the COVID-risk to lower, we knew sending him back to in-person learning in Fall 2020 wasn't safe due to his asthma. We were also house hunting during the height of the real estate rush. It was apparent: we might have to prioritize selecting a house that fits our budget, even if the public school district isn't as attractive. If he was enrolled in an online academy, he could learn from anywhere with Wi-Fi and his laptop. After researching Connections Academy, I found that it ticked all the boxes on our list. We enrolled A.J. for fifth grade and it went so well we stuck with it for sixth grade – his first official year as a middle schooler.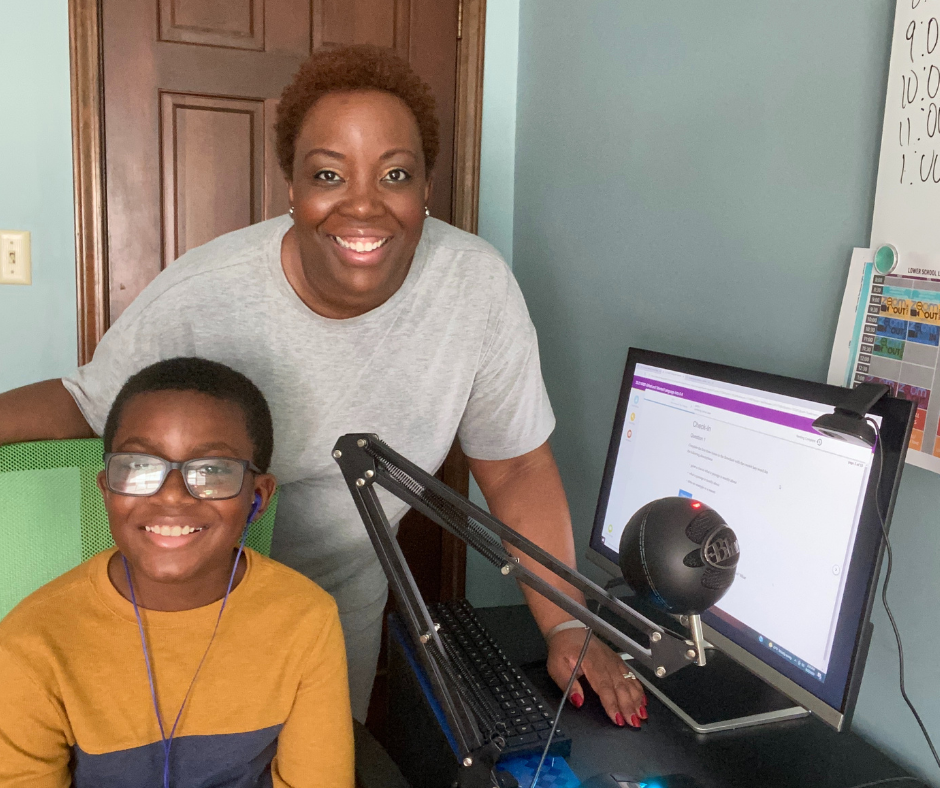 Thanks to a paid partnership with Connections Academy, we're sharing our story on why we enrolled our son. I'm happy to answer your questions in the comment section below or inbox me on the Mommy Talk Show Facebook page.
What is Connections Academy? 
Connections Academy schools are tuition-free, online public schools for students in grades K-12. Since we live in Georgia, A.J. is enrolled at Georgia Connections Academy. His teachers are all based here. They each have at least a bachelor's degree, and many have a master's or other advanced degrees. 
What does A.J. like about Connections Academy? 
No early mornings: Instead of waking at 6:30 a.m. like he did through much of his public-school life, A.J. wakes up most mornings around 7:30 a.m., makes his own breakfast, and watches some morning T.V. We no longer have to drag him out of bed, remind him to get dressed or have any of the typical morning drama of getting to school. Connections Academy's morning announcements for middle school start at 8:30 a.m. and they're not required but highly encouraged. 
Not overwhelming: A.J. likes that he can take as many breaks as he needs throughout the day for his online learning at Connections Academy. He described it as, "You get a lot of breaks, which is good, so you don't get overwhelmed!" To him, he gets his classwork done "more efficiently since you're not like tired or anything." A.J. attends most of his Live Lessons (live instruction), on the day they're scheduled, which is usually right after morning announcements into the early afternoon. Replays of each Live Lesson are always available in case students can't attend or would like to review them.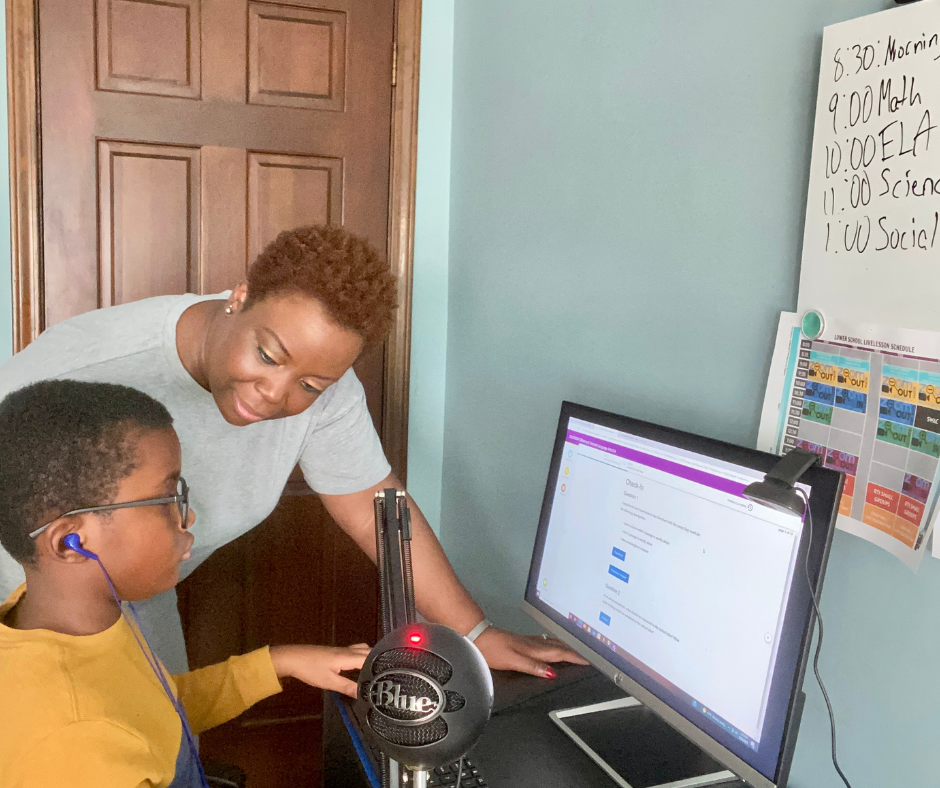 Safe Learning Environment: When I talk to some of my mom friends whose middle schoolers attend in-person school, bullying, peer pressure and even sexual harassment are the sad realities that have been keeping them up at night.  And unfortunately, A.J. experienced bullying and teasing when he attended in-person public school. Connections Academy strives for each student to feel accepted and welcomed. They understand that a child learns better when they feel safe and supported. Students' online chatting, known as the chat pod on the Connections Academy platform, is very limited during morning announcements and live instruction time. The teachers closely monitor the chat to protect students from any possible bullying. Additionally, the only face-to-face interactions students have are for voluntary field trips and local meetups.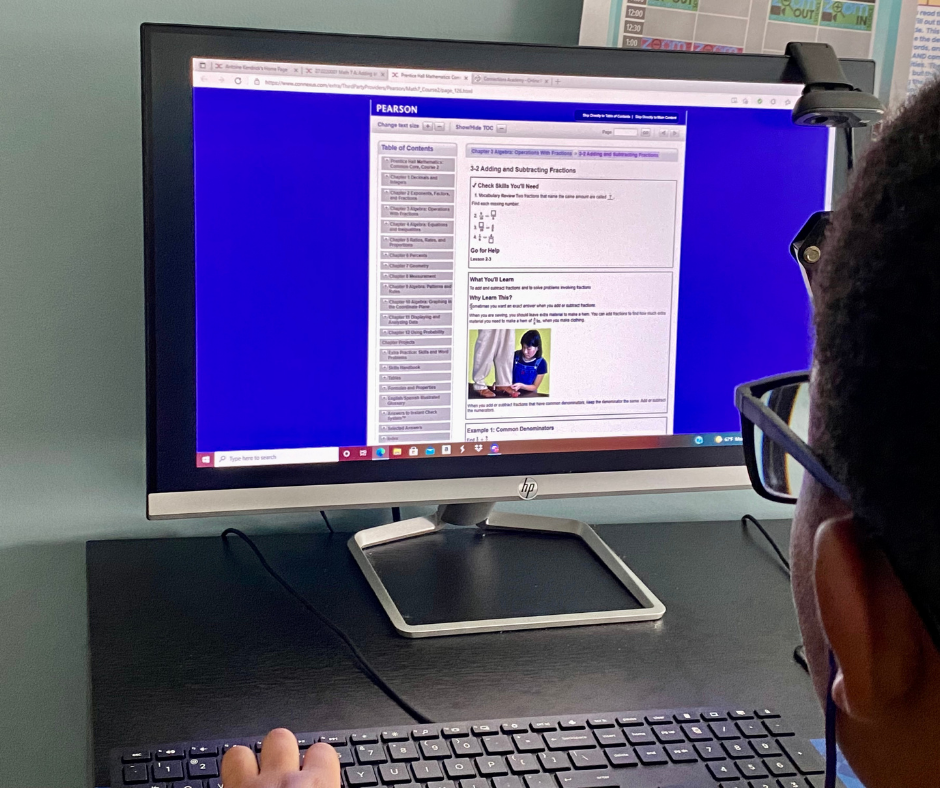 Extra attention: As a middle school student at Connections Academy, A.J.'s study hall is offered four days a week. He can ask his teachers as many questions as he'd like to gain clarity or follow-up about assignments. If your child is experiencing attendance issues, there is a designated time each week for students to meet with their teachers and get additional help.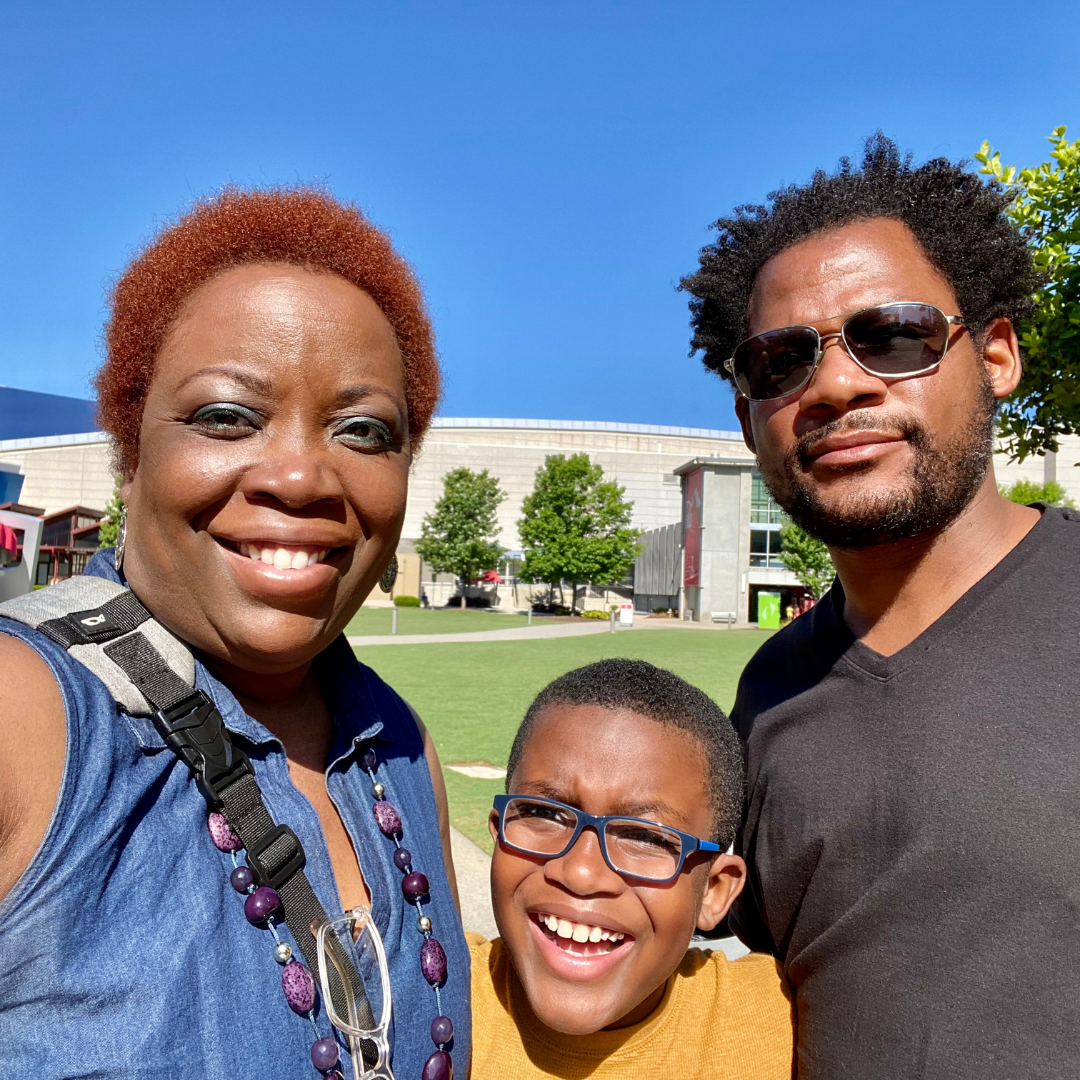 Fun & flexibility: We noticed a difference in the workload for A.J.'s 6th-grade year at Connections Academy. He has Live Lessons for his core subjects at least three days a week. Even with this schedule, we have the flexibility to travel like we did earlier this year to see my family in New York. A.J. attended Live Lessons in the morning, then we spent the afternoon exploring parks and beaches with my brother.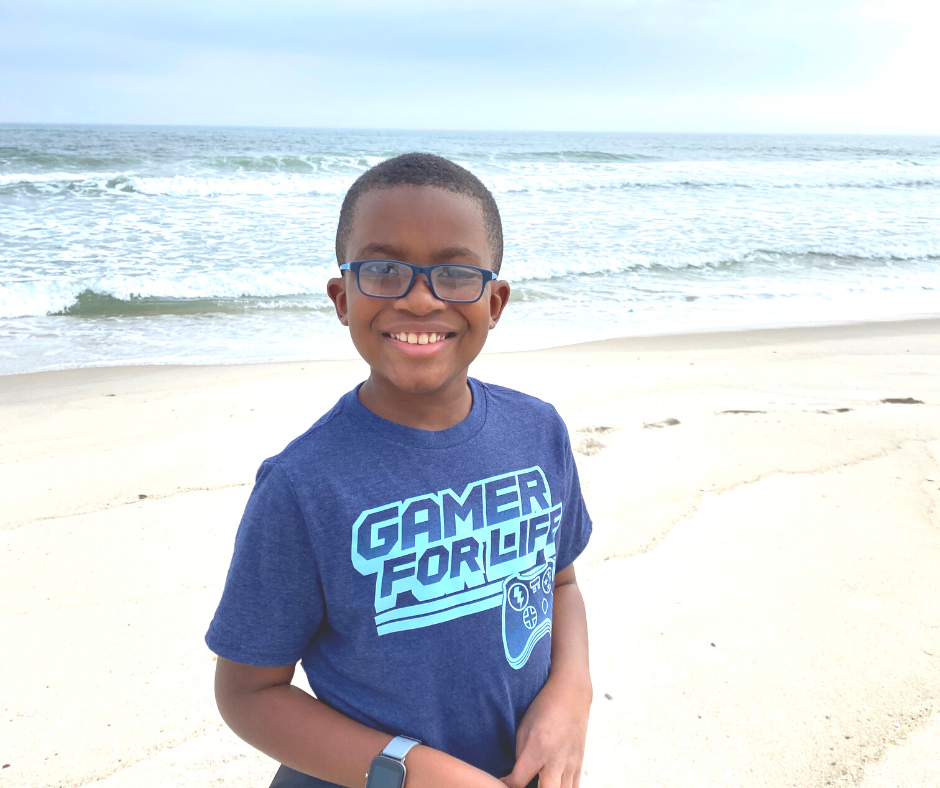 We're planning a fall trip to Florida and we're not overly concerned about leaving on a weekday because A.J. can easily fit in his lessons. 
Clubs and Activities: Don't assume being social isn't part of being a student at an online school. A.J. just signed up for the Connections Academy Gaming & Technology Club, which meets each week. This allows him to engage with students up to 12th grade. 
The school also offers optional field trips throughout the year, which we can choose to attend depending on our schedule. 
Will A.J. stay at Connections Academy through high school? 
Continuing at Connections Academy through high school is a possibility. Although, if A.J. would like to go to an in-person school by then, we are open to it. What attracts me to staying at Connections Academy through high school is knowing he will stay challenged with the excellent teachers and staff. Since he's already a year ahead in Math, if he stays on track, he can also explore Advanced Placement (AP) courses to earn college credits. He'll follow in the steps of my husband and  I who both entered our freshmen year with college credits – at no additional cost. 
What questions do you have about Connections Academy? 
If you're considering Connections Academy for your middle school student, I highly recommend you visit the Online Middle School Curriculum page to see sample lessons, view electives, and courses. 
Connections Academy is also accredited by Cognia, formerly AdvancED. Math, Science, English and Social Studies are the core of the curriculum.