Welcome to the busy holiday season. I haven't even started shopping for my family. My gift list is living inside my head and it's subject to change at a moment's notice. Like many moms, I'm tired and frazzled and juggling a to-do list that's a mile long. Oh and I caught a cold last week that had me out for the count for a few days. I bounced back and got right back to my to-do list.  In the midst of all of this crazy, plus Thanksgiving meal prep I've noticed an increase in the holiday shopping frenzy. I'm also working on holiday marketing campaigns for large brands and small businesses, like my friends who run Etsy shops or sell hand-made crafts. Just in time, I created this helpful checklist of questions every retailer should make sure they have answered for holiday marketing to moms.
If you're like to be featured in the 2019 Holiday Gift Guide, here's how. I also help small businesses by managing their social media.
My commission-earning affiliate links are below.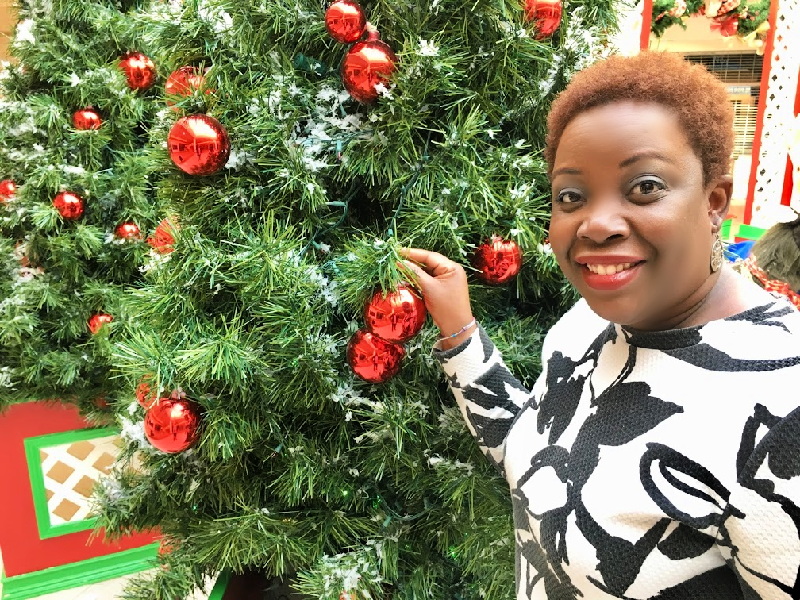 Answer These Questions for Success in Holiday Marketing to Moms
Do you have a shopping app?
Moms love convenience. Shopping on our mobile devices allow us to multi-task, like waiting in the carpool lane or sitting around at soccer practice.
Don't have your own app, but you sell on third-party apps? Promote: "Find us on the Etsy app!"
Can I refer my friends and earn rewards or discounts?
My favorite shopping app right now is Ibotta. I use it for online shopping where I earn anywhere from two to five percent back.
I also scan my grocery receipts to earn back even more.
Here's my referral to download the Ibotta app where I'll earn a small bonus, usually about $5 for friends who sign up and use it.
What's your Return Policy?
Every gift isn't the perfect fit we imagined.
Is there a re-stock fee?
Are exchanges allowed?
Do you provide a complimentary shipping label for returns?
Do you offer free shipping & overnight shipping?
Amazon has many moms in the mindset that they don't have to pay for shipping. Although I no longer have an Amazon Prime Membership, I too, want free shipping for my online orders.
Make your free shipping threshold and options crystal clear.
For last-minute shoppers, consider making overnight shipping available.
RELATED TOPIC: Why I Broke Up With Amazon Prime and Still Get Free Shipping
Do you Accept Last-Minute Orders?
What is the deadline to complete an order so it arrives by Christmas Eve or Christmas Day?
Can I Get Items Personalized or Customized?
This is especially true for clothing and items I've seen on Etsy. Moms want the ability to show some personality in the items they order.
What are Your Black Friday & Cyber Monday Deals?
I remember when Black Friday was only a big deal if you woke up the day after Thanksgiving, stood in line and risked your life for a big-screen TV or an appliance.
Those days are long gone.
Moms are looking for Black Friday and Cyber Monday deals.
If the price goes down before Christmas – can I get a refund on the difference?
What's new next year?
When moms have a moment to breathe after the holidays and re-focus, they'll focus on self-care and spending their gift cards.
As soon as Christmas, Hannukkah and Kwanzaa are over, what is your brand doing as part of a "New Year, New You" campaign?