Before we moved, our morning school commute for pre-K and kindergarten to A.J.'s school was 10 to 15 minutes on local roads. We would leave at a reasonable time and still make it to school without any major delays. Now that we're in first grade at a new school, we take Interstate 285 to school in the morning. In case you don't know, every interstate in Atlanta can turn into a parking lot in the morning with even the slightest fender bender. For first week of school we reviewed a 2016 Mazda CX-3 Grand Touring, a compact SUV that has great mileage. I'll show you some of the features of the car that allowed us to get around pretty fast without a lot of gas.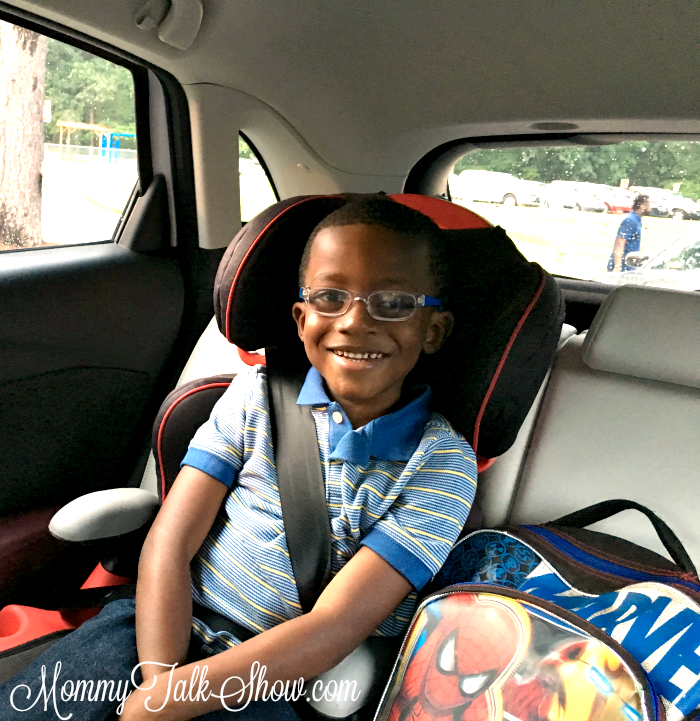 I shared a photo of the interior of the tricolored or multi colored interior of the Mazda CX-3 on the Mommy Talk Show Facebook page. A lot of the moms who watch our show seem to like the interior and the three color it featured.
I realize how important tires are for our longer morning commute. Even though it's a compact SUV, the CX-3 Grand Touring has 18 inch alloy all season tires. I could really tell by the way it handled even in rainy conditions that these are great tires.  The hatchback storage area is a little more limited than the average size trunk, though. You can see how the items I donated to Goodwill looked inside.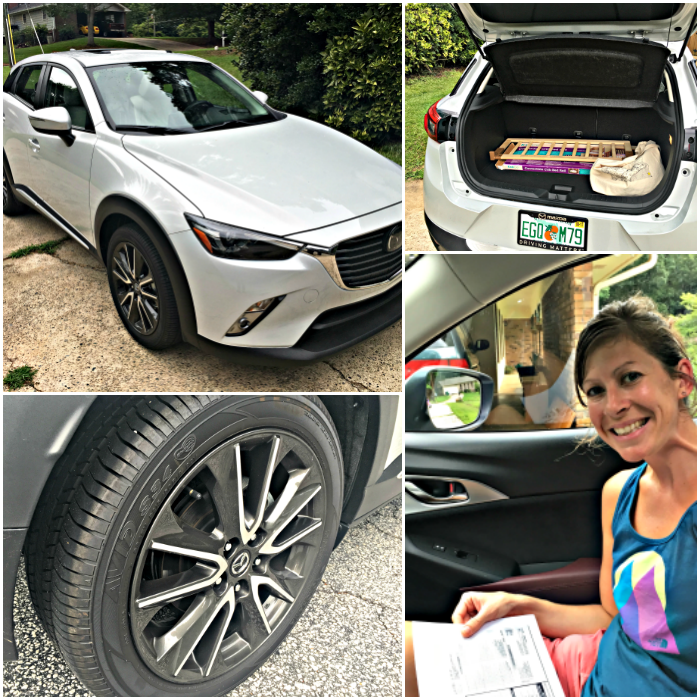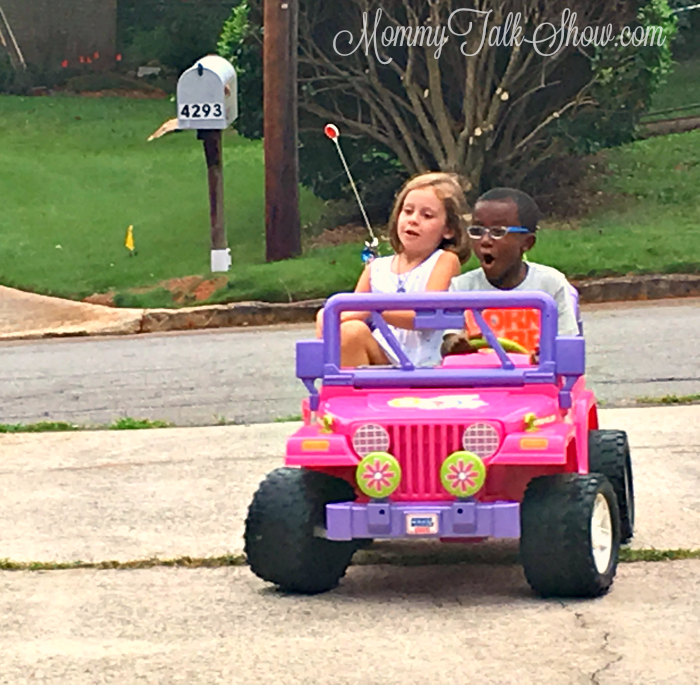 The 2016 school year is off to a great start so far even though we leave earlier in the morning and we need to take the interstate. Getting 35 miles per hour on the highway in the Mazda CX-3 allowed me to only fill up once all week.
We go to after-school playdates. My friend, Amy, sat in the front seat and read about the car's features. A.J. and her daughter did a little driving of their own in her Barbie car.
We run errands.
We play sports like pick up basketball at a nearby church.
If you find yourself with some extra time in the carpool lane, here are some ways to maximize your time.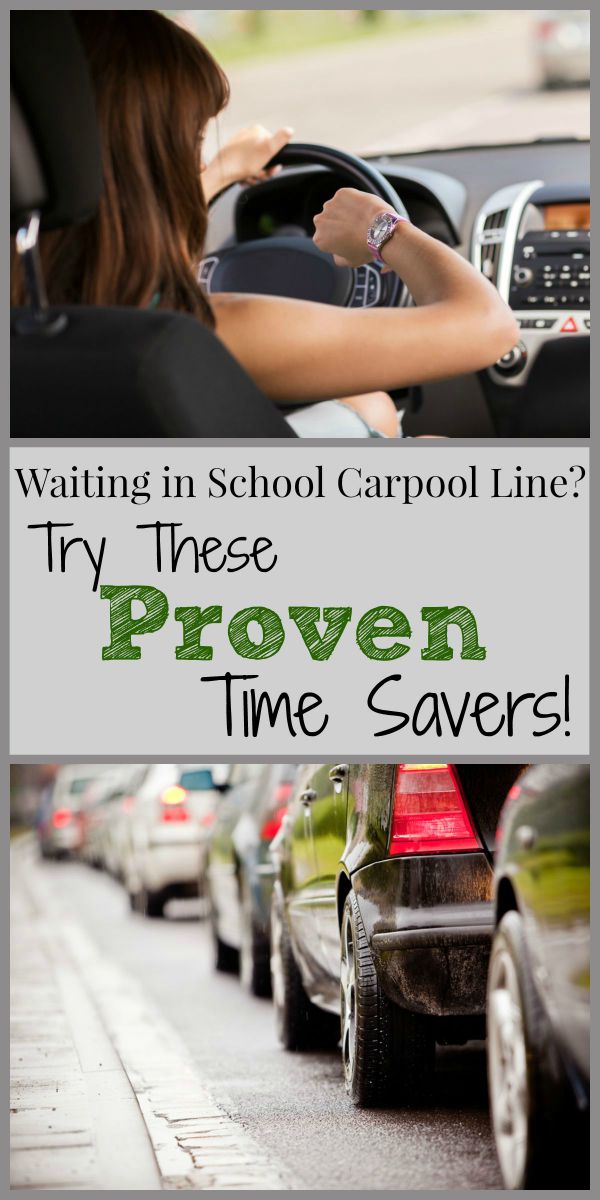 I also made time to hang out with my friends for my birthday weekend in the Mazda CX-3 for some yummy food and a day at the movies.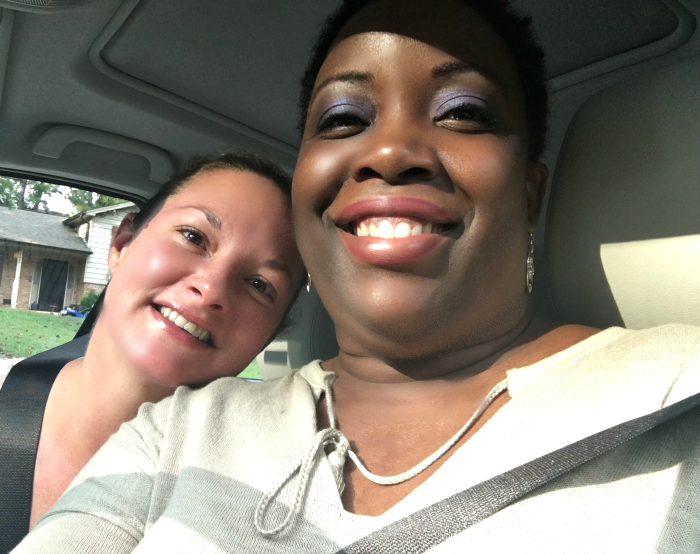 The Mazda Drive for Good program started in 2013 to help and support its customers and its communities.  Thank you, Mazda for allowing me to donate a gift card to a nonprofit here in Georgia that supports families with diabetes  – in memory of my Father.
I've also reviewed other Mazda vehicles including the 2016 Mazda CX-5  and Mazda 6.
Watch: Mazda Drive for Good Donation