I just surprised A.J. with his first live show at Phillips Arena where we enjoyed Disney on Ice in Atlanta. I also surprised him with a ride in a 2014 Mazda 6. We also brought along our friends Stephania and her daughter, Chloe.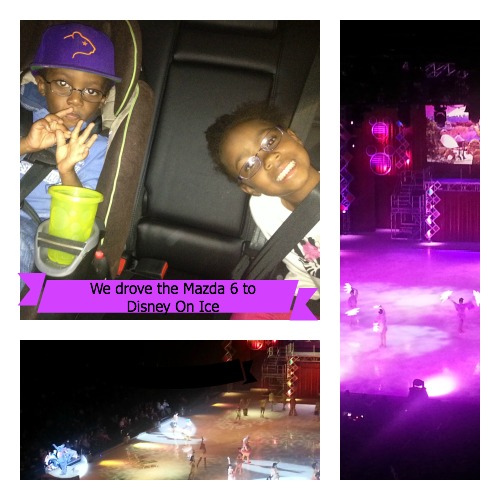 This was A.J.'s first time meeting Chloe and she's a few years older than him. They hit it off right away chatting about their likes and dislikes. Since A.J. aspires to own his own ice cream shop one day, within minutes of sitting in the backseat of the Mazda 6 he asked her to be his "ice cream shop helper."
Mazda 6
The Mazda 6 is a mid-size sedan that had plenty of space for the grownups in the front and the active kids in the back. You may have noticed the "Great GMA Car Giveaway" on  Good Morning America. I've watched this week and saw two needy families received Mazdas. The 2014 model has all the latest bells and whistles.
"Advanced features and integrated technology, such as available TomTom navigation and Bluetooth® hands-free capability with voice command, are front and center in the 2014 Mazda6 cabin," according the Mazda 6 website.
I had to get used to the Tom Tom navigation system. It's more of a European style and you can select foreign languages as your narrator.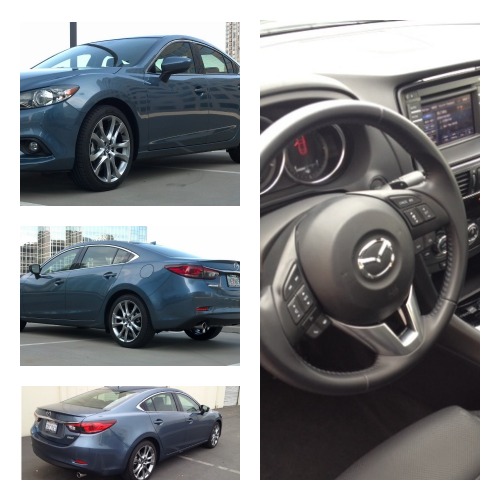 For the 2.5 liter automatic transmission the Mazda 6 gets 38 miles per gallon on the highway. As a mid-size sedan, that's pretty good mileage. Visit the Mazda 6 website for more information. 

Disney on Ice
We won tickets to the Disney on Ice performance thanks to my fellow blogger Serious Krystyn. Our tickets were pretty far up. Thank goodness Stephania had a Galaxy phone. Her photos came out so much better than the ones on my iPhone 4s.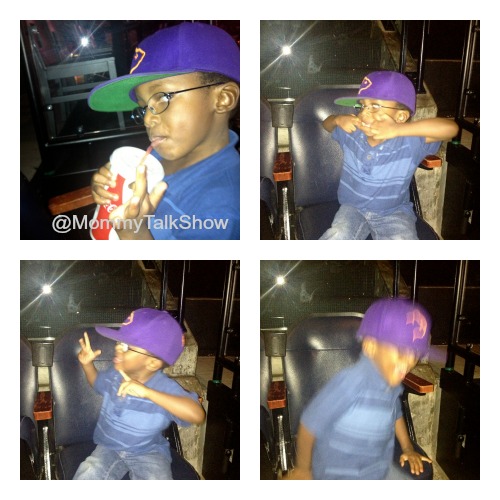 Chloe saw Disney on Ice last year, but this was A.J.'s first time. After he got over some of the loud music, he settled in and started jamming. He yelled out the names of the Disney characters. The fairytales and romance were wasted on him. A.J. is a huge Disney Junior fan so I've got my eyes on the live tour coming to Atlanta in December.
Vehicle Videos
I've had the opportunity to review a few vehicles this year with my family. Check out some of the 2013 and 2014 vehicles:
[youtubegallery]
[/youtubegallery]
Comment below: Is a mid-size sedan like the Mazda 6 an ideal size for your family?
Disclosure: I reviewed the 2014 Mazda 6 to share my honest experience. All thoughts and opinions are my own.