This is a sponsored post written by me on behalf of PAM Cooking Spray. For the holidays, we all like home cooked muffins, cakes and pies for dessert. But no one likes to wash the dishes when it's over. Pam offer a no-stick option for baking your family's favorites. Here's my Easy Blueberry Cornbread Muffins Recipe.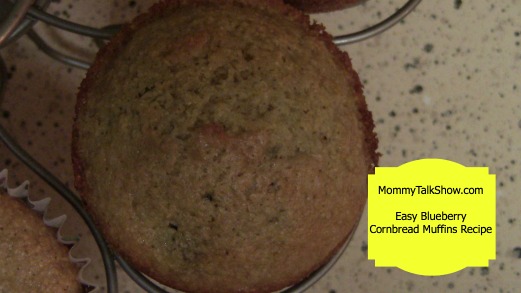 Cornbread Muffins Recipe
I keep things simple. Except for my apple cake and sweet potato pie, I don't do much from scratch. For these blueberry cornbread muffins I used a boxed mix (yes, I went there) to make things simple for myself. I wasn't sure how much A.J. would like these muffins because he's just getting used to eating cupcakes. My recipe is designed to be a lot sweeter
1 box Jiffy cornbread
1 egg
1/3 cup of milk
2 tablespoons brown sugar
2 tablespoons blueberries (fresh or frozen)
Mix and bake for 15 minutes. Use PAM Cooking Spray in the muffin tins.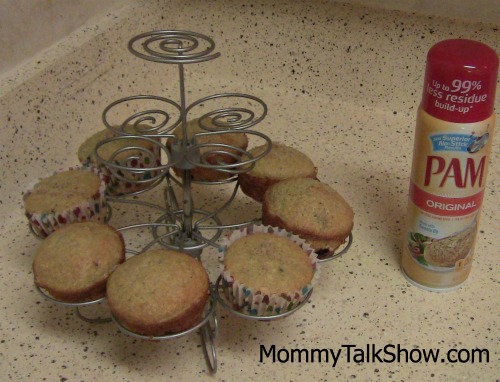 I split my muffin recipe and made half with cupcake holders and the other half I used Pam cooking spray in the tin. The blueberry cornbread muffins with Pam came out easily. Pam can make your life easier too because the cakes and muffins  won't stick to the pan. In facts Pam sprays leave 99% less residue after baking.
Keep things simple this holiday season. Find recipes, as well as cooking and grill tips on PamCookingSpray.com. The tips impressed me the most because I'm familiar with using cooking spray on dishes and pans. Have you tried using Pam Cooking Spray on your cooking utensils, on the bottom of your salad bowl or directly on the grill?
Pam Cooking Spray Giveaway
To help make your holidays easier, Pam is offering an amazing giveaway of two (2) items to a randomly selected U.S. resident who's 18 or older.
Le Creuset Pie Dish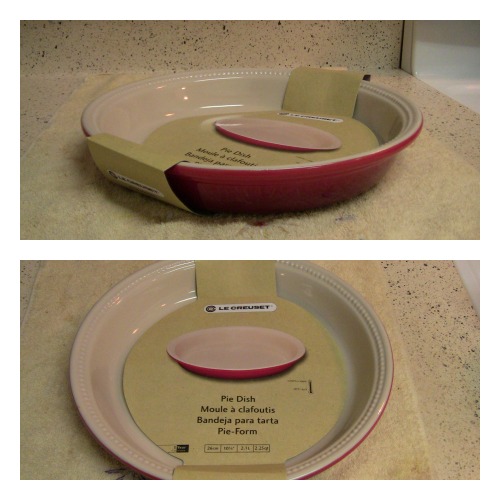 Update: Nicole Ireland is the giveaway winner!
To qualify to win, comment below by November 26, 2013 at 3 p.m. EST and read the Pam giveaway guidelines here.  You have three (3) hours to reply via e-mail or another winner will be selected. What dessert will you make if you win the Le Creuset Pie Dish?
Disclosure: This is a sponsored post written by me on behalf of PAM Cooking Spray. For more information, visit http://www.pamcookingspray.com.