Nothing gets your blood pumping and body moving like great music.  The female artists I've listed below have some of the hypest, high-powered songs that are perfect for your workout playlist. I've been enjoying them outside when I do jumping jacks or stretch thanks to the Kinivo wireless pocket speakers (value: 18.99). It's compact with a funky white and green colors.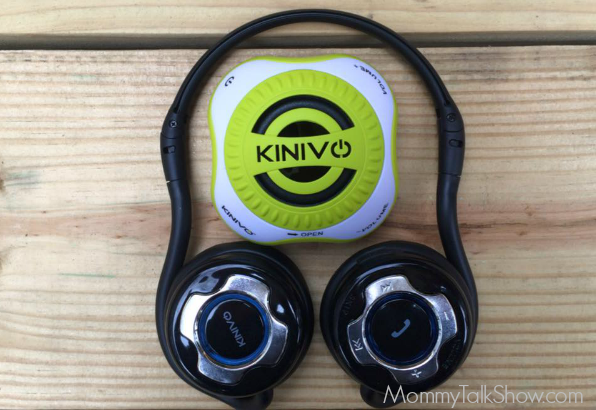 Beyonce – Need I say more than the name of Queen B? She's knows for her amazing shape and how quickly she bounced back after giving birth to baby Blue Ivy. I wonder if she listens to get own songs like "Get Me Bodied", "Upgrade You", "We Run the World – Girls" or "Survivor" to get in the groove. Moms, does her post-baby GQ cover motivate or made you mad?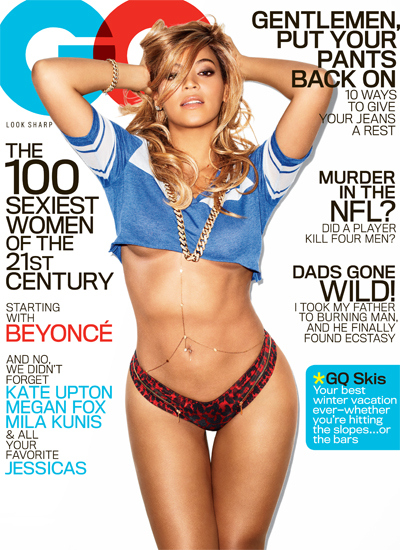 Pink – Known for her high flying acrobatics at her concerts, Pink is the perfect female artist to add to your playlist. Maybe if you listen to Pink long enough during a floor workout you can get her killer abs. "Don't Let Me Get Me" and "Get the Party Started."
Madonna – I'm talking old school Madonna before she discovered plastic surgery and auto tune in an effort to stay relevant. "Holiday", "Material Girl" and even "Like A Prayer" are among my favs to listen to when I'm walking around my neighborhood.
Missy Elliott – Club bangers that get everyone on the dance floor are Missy's speciality. Aren't you longing for her to go back to the studio after you saw her on stage at the 2015 Super Bowl performing "Get Your Freak On" and "Work It"?
Kelly Clarkson – The first American Idol winner is known for her girl-powered anthems like – "Stronger" and "Miss Independent." They're perfect to pump you up on the elliptical machine or treadmill.
Gwen Stefani – Whether she's solo or with her band members in No Doubt I love Gwen's ability to keep us dancing. "Don't Speak" and "Hollaback Girl" are great songs for aerobics.
Fergie – Just like Gwen, Fergie can roll solo or kick it with the Black Eyed Peas. Plus Will.I.Am has produced hits for both. "Fergalicious" and "LA Love" will keep you pumped.
Debbie Harry – I'm showing my age here, but before any of the ladies I listed above (including Madonna) hit the scene – we had Debbie Harry and her nouvea Disco music. "Heart of Glass" "Rapture" and "Call Me" will keep you moving.
Taylor Swift – As much as this pains me to add her to the list because some people find T. Swift annoying, she truly redeemed herself with "Shake It Off" as the perfect workout song. Did you see the video clip of The Rock lip syncing her song? It.Is.Perfection.
Katy Perry – I was late to becoming a Katy Perry fan but after I saw her concert movie in 2013, I quickly became a fan.  I cried my face off in that movie and you can watch the clip below. She's overcome so much in her personal life and even considered suicide when she got divorced. Darn there every song Katie pens is workout-worthy including like "Teenage Dream," "Part of Me," and "Firework." She blew me away at the 2015 Superbowl too.
In case you missed it for previous Fitness Fridays, check out where to buy
affordable workout clothes
 and my experience with a one week membership at the
Roc House Fitness Spa in Buckhead
.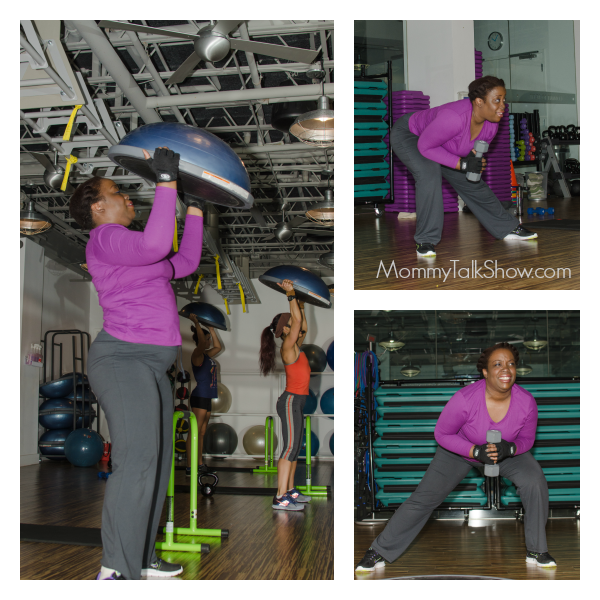 Although my husband is more of a neo-Soul, R&B fan than a fan of these ladies – he's been enjoying the Kinovo bluetooth wireless headphones. He uses a USB cable to charge them and then he's ready to jam as he walks to the gym, works out there or anywhere. These speakers are even useable for hands-free phone calls.