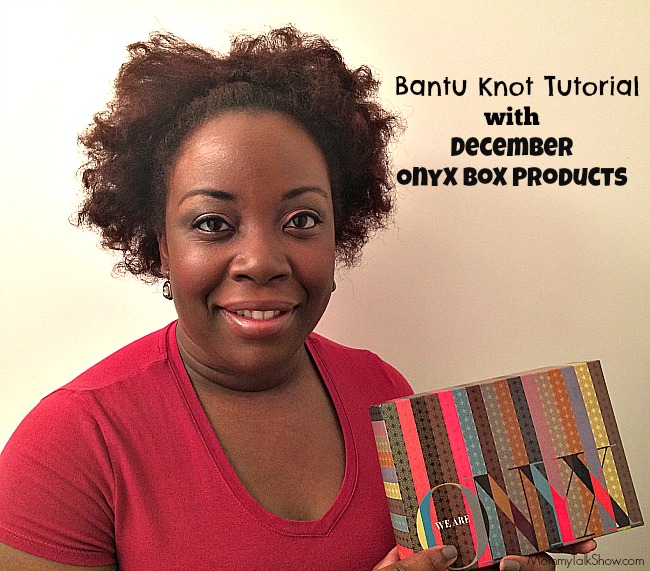 I just used the December Onyx Box products to create one of my go-to hair styles: bantu knots that I pull out and wear in a curly style. Since my hair is naturally kinky it is resistant to curl unless I blow dry, flat iron and curl it with a curling iron. Instead, I created this bantu knot tutorial to keep my hair curly and big. As an Onyx Box ambassador I receive full-sized beauty products designed for women of color, then share my experience with you.  A monthly subscription is $25 a month and you can also order the individual products in the We Are Onyx Shop.
Bantu Knot Tutorial
I like to do my bantu knots on blow dried, stretched hair because I get more volume that way. When I had a relaxer and used the steps in this
bantu knot tutorial
, my hair would be lengthened automatically.
Once I loosen my bantu knots I can wear them for a day or two as long as I wear a silky cap to bed at night. I can re-do the bantu knots every night or skip a night with the style staying fresh. I just apply oil in the morning and use my fingers to pull it apart.
December Onyx Box
This month's Onyx Box box included LottaBody Products Coconut and Shea Oils Wrap Me Foaming Mousse, Style Me Texturizing and Setting Lotion, Kandy Kurls Shea Butter Souffle and the Design Essentials Honey and Sage Edge Tamer.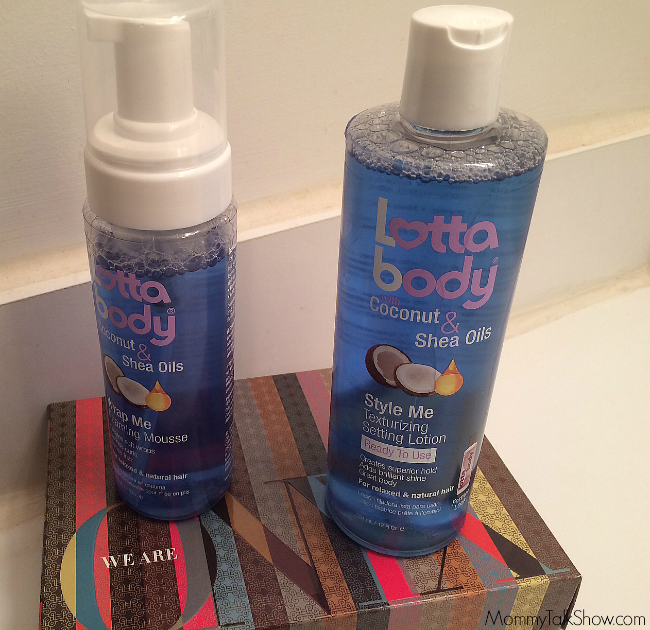 I didn't need the Design Essentials Edge Tamer since my edges were not wild and crazy. I wore a wig once this week and kept my hair covered when I was home. When I tried to apply it just to test it, I found it to be pretty thick and "goupy" so I can't recommend it.
My next hair attempt: a chunky twist out. Thanks to the YouTube tutorials I've watched I learned that the twists can be large and the key is NOT to untwist the ends. Stay tuned for that.  I'll be sure to use the LottaBody Moisture Milk instead of the styling pudding I've used in the past. Subscribe to the Mommy Talk Show YouTube channel for more!
Here's a look back at the makeup and products from the November Onyx Box that helped prepare my skin for the dry New York weather over Thanksgiving.