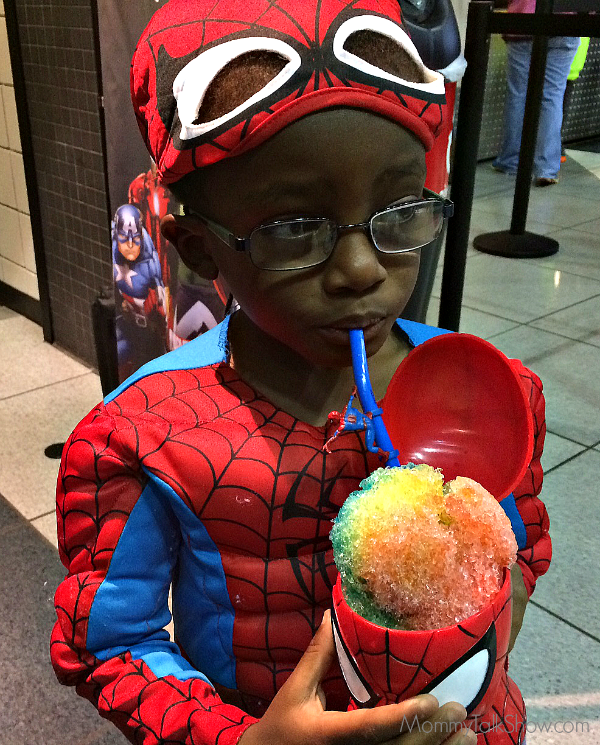 Our 4 year old son A.J. dressed as his favorite character, Spiderman, to see Marvel Universe LIVE at Philips Arena this weekend thanks to Feld Entertainment. We got an up close look at Spidey too when he flew above the crowd (photo below) and had plenty of time before the show to get an icee in a Spiderman memorabilia cup. Keep reading for all the details about Marvel Universe LIVE in Atlanta.
The show did not disappoint with an action packed story that focused on the quest for the "Cosmic Cube." Each showdown of the multimedia show pitted the Marvel Universe characters against alien thugs led by Thor's brother. The fight scenes and plans to unite the Marvel heroes takes place on the multimedia screens, elaborate sets that scrape the arena ceiling and even light up the floor. You'll go from New York to the Himalayan mountains on their quest.
The motorcycle stunts will have you holding your breath. Spiderman fans will be elated when he flies through the air right over the crowd.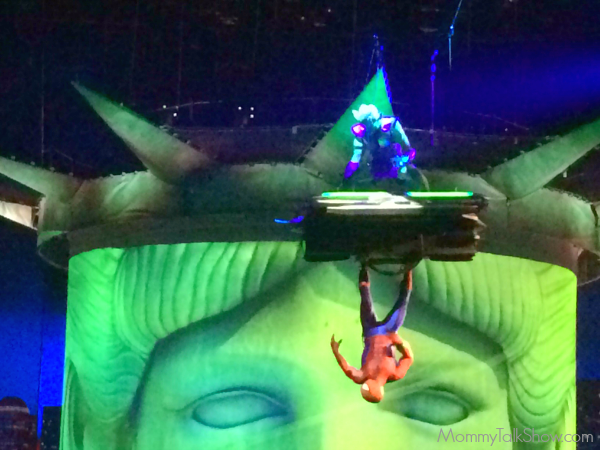 There's still time to buy tickets to see Marvel Universe LIVE in Atlanta at the Arena at Ginnett Center in Duluth December 26-28 with various show times. Ticket prices start at $20. Stay up-to-date on the tour by following @MarvelOnTour on Twitter, like Marvel Universe LIVE on Facebook.
As a child of the 70's who grew up watching the TV show "The Incredible Hulk" co-starring Lou Ferigno and Bill Bixby- my only complaint about Marvel Universe LIVE is not enough Hulk.  Seriously, the green giant made an impactful appearance at the end of the slow but it could have been longer. You could tell the crowd was ready for him to transform too.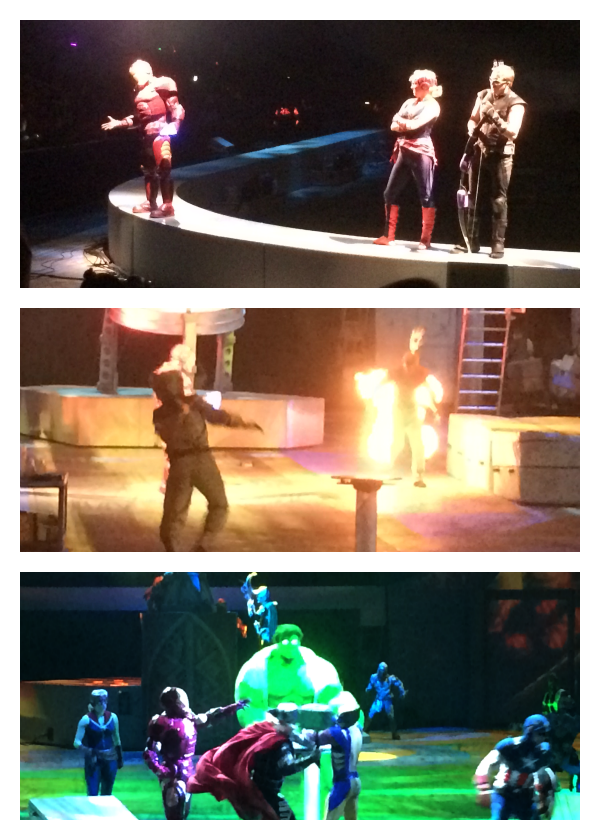 Keep in mind this is a live action show with lights, explosions, sparks and even real flames used. I saw parents who brought noise canceling headphones and ear plugs for their children. A.J. jumped a few times from the loud noises, but overall he had a great time watching the superhero drama unfold right in front of him.
Comment below: Who's the Marvel Universe fan in your family? Will you go see the live show was it tours the country this winter?