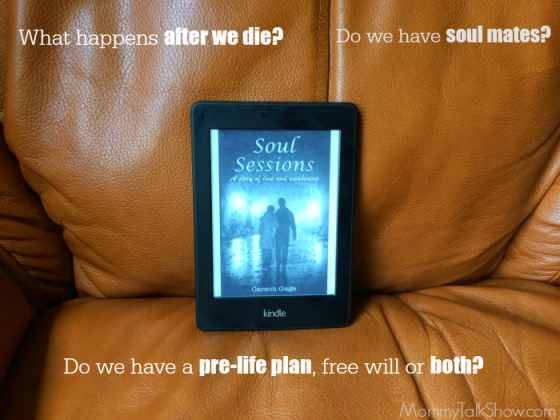 Haven't you felt a déjà vu? Met someone who was the spitting image of a relative who's passed away? Heard your child do or say something that reminds you of a dead loved one? I have and it's quite creepy at times. So I was intrigued to read the Soul Sessions book but Carson Gage. It's fiction, which I haven't read for my personal pleasure in years.
You don't have to worry or wonder, "Where is this going?" because Soul Sessions get right to the point with the main character, Nick Dalton's therapy sessions with Dr. Katrina that reveal hints of a past life. Cage writes in a fast paced descriptive manner. It's kind of like reading an episode of the TV show "ER."
Don't get me wrong. I'm a Christian. I sang in the youth choir, went to Sunday school, got baptized, we were married by a minister (although not in a church) and I attend Sunday service regularly. But even I have questions about our time on Earth and our time after we die.
Soul Sessions Book
Here's some more background about the book:
"An engaging journey of love and spiritual awakening, Soul Sessions starts in current day Chicago, where Nick Dalton is a troubled yet highly successful Investment Banker with a gorgeous girlfriend and an extravagant lifestyle. Despite all his success, Nick falls into a deep depression after a life altering event. Just as it looks as though Nick's life might end in suicide, enter Katrina DuMont, a gifted psychologist who is expert in both traditional and new age methods of treatment for depression. Together, using past-life regression techniques, they explore several of Nick's prior incarnations, where he unwittingly discovers a beautiful woman who repeatedly appears as his lover and soul mate. To potentially reawaken his epic love affair, Nick is compelled to search for her in this lifetime. Thus begins an astonishing story of love and intrigue, where Nick stumbles across inconceivable answers to some of life's greatest mysteries … and once again finds the course of his life altered."
About Carson Gage
"Carson Gage has been interested in the mysteries of life and death since the age of seven, when he survived being run over by a speeding car. This experience led him on a journey of discovery for answers to some of life's biggest questions."
You should know that the main character, Nick, goes through women like water. They're disposable and he's constantly on the hunt for the next conquest. Gage is very descriptive when he meets a woman, any woman, by describing all of her physical attributes.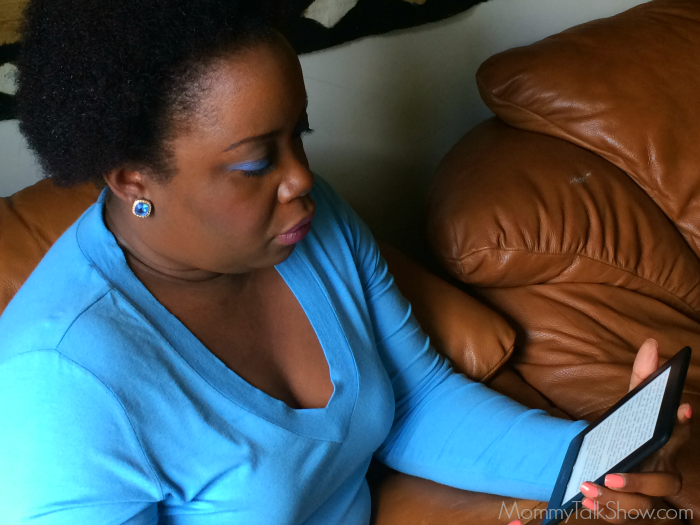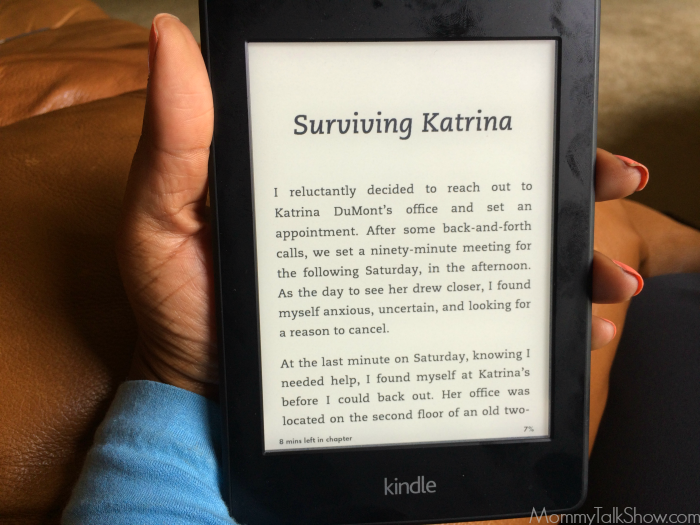 As a Mom who's gone through bouts of depression, the book had some tidbits of hope. I felt a twinge when Dr. Katrina told Nick, "Good news is, your situation isn't unique. Every day, highly functional people just like you enter the dark and troubling world of depression, some more severe than others." Besides my personal connection to coping with depression, there were a few other glaring similarities between me and Nick:
Dr. Katrina = I won an Emmy award for my Mississippi TV station's coverage of the 2005 hurricane.
Alabama = In one of Nick's past lives, he was born in Alabama just like my husband.
Atlanta = I've lived in Atlanta for almost six years. Nick missed a brush with death because of Atlanta traffic.
Overall, I was impressed by the journey Gage took me on with Soul Sessions and I'd recommend it for an easy read on a rainy afternoon. Be prepared to think differently about the after life, a soul mate and your notion of free will.
I was selected for this opportunity as a member of Clever Girls and the content and opinions expressed here are all my own.