When I lived in Mississippi and would visit Atlanta for conferences or to see friends, I loved to visit the Sun Dial Restaurant at the top of The Westin Peachtree Plaza. It's 71 stories up in the sky and gives you an amazing view of the skyline, since the restaurant has floor to ceiling windows and rotates. You have a 360 degree view of everything from Stone Mountain to Kennesaw. So for Spring Break, week I decided to take A.J. to lunch at the Sun Dial Restaurant. I couldn't wait to see his face as we took the elevator and he saw the city's skyline. After going with a little one, I came up with a few dos and don'ts that can help when you go!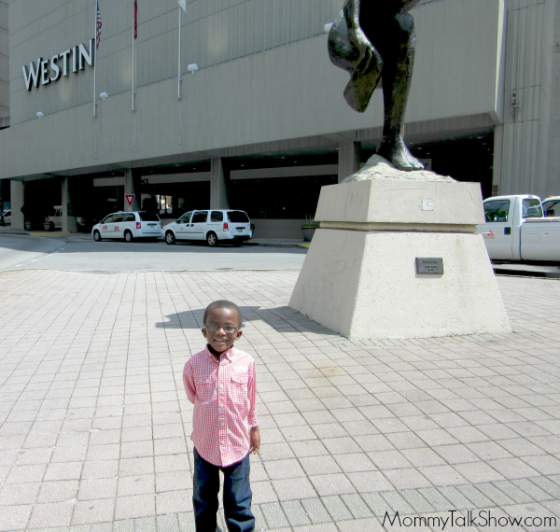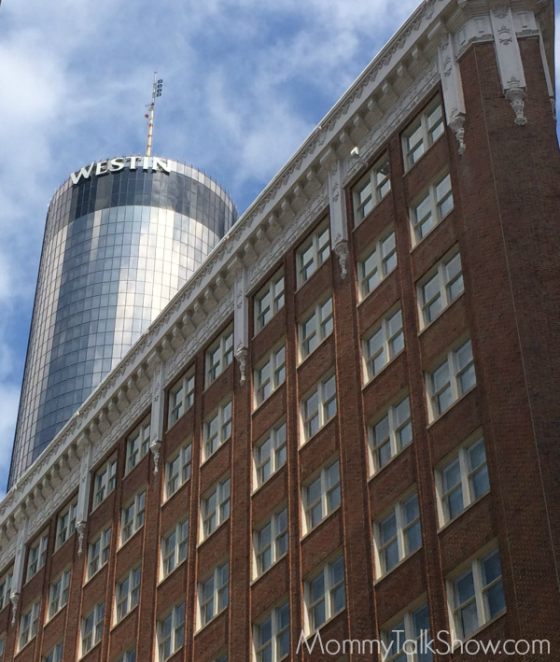 DO: Take Marta.
It's just easier and more fun that way instead of worrying about parking. Plus the Westin is across the street when you exit the Peachtree Plaza train station at Peachtree Road. For $5 round-trip, we got downtown in about 20 minutes. You can't beat that. Plus, A.J. loves to ride Marta and count how many stops until we reach our destination.
If you're driving to lunch at the Sun Dial Restaurant, just park in the Westin or Central Parking lots and get your parking validated.
DON'T: Forget to make a lunch reservation.
This is where I flubbed a bit. Without a reservation, we had to wait about 20 minutes in the Westin's lobby before we could be seated. Try telling an anxious five year old he had to wait to get into a glass elevator! Thank goodness my mommy powers had kicked in and I remembered his Polaroid 2 tablet. We took a tour of the lobby then, he played a few games and was entertained.
The ride in the elevator was epic and I posted a video on Instagram.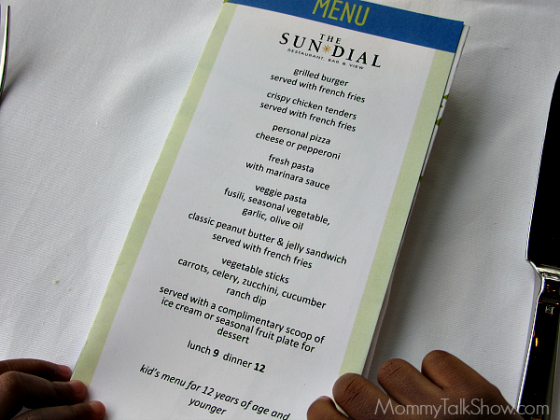 In case you're wondering there is a children's menu at the Sun Dial Restaurant. A.J. ordered the pepperoni pizza and it did not disappoint. It was a considerable size and he wasn't able to finish it, so we brought the rest home. Lunch hours are best to take children, in my opinion. There wasn't a huge crowd and the daylight made it ideal for the view.  I've shared my opinion about bringing children to fine dining establishments late in the evening and to me it's a no-no.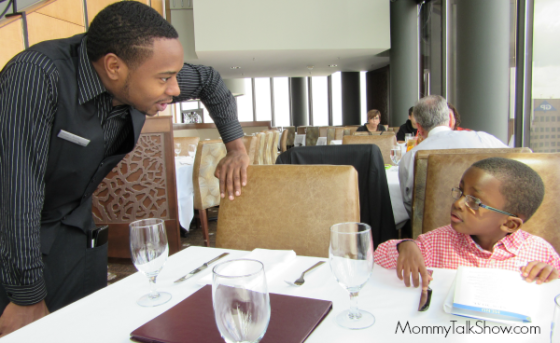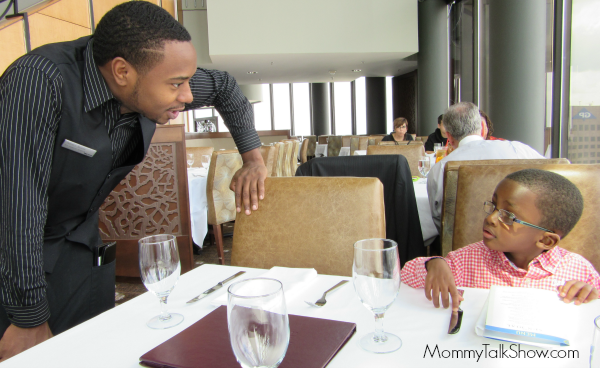 DO: Tell the staff it's your child's first visit.
Our waiter, Jeremy, was delighted to tell A.J. some amazing facts about the Sun Dial Restaurant. A.J. was shocked to learn that we were 723 feet above the ground and eating lunch.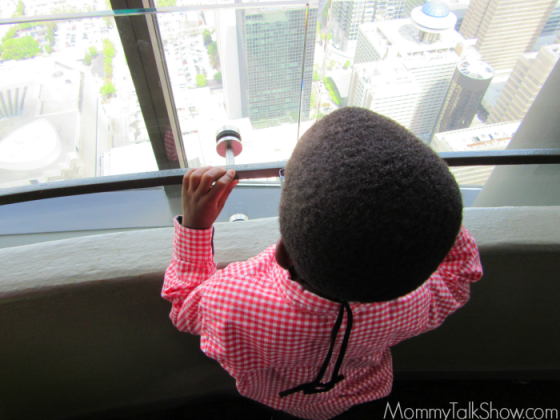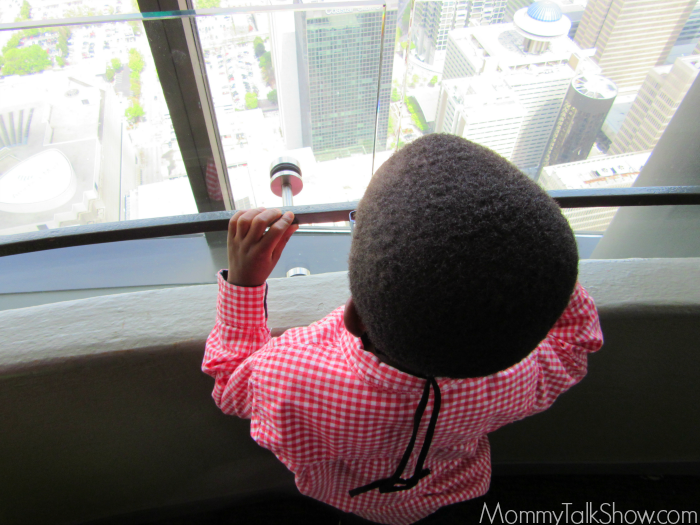 DON'T: Rush through the observation deck.
Take your time. Ask questions and enjoy the amazing view on the observation deck above the restaurant. As you look outside, see if you can locate your car, landmarks like Centennial Park, Braves Stadium or the state capitol.
DO: Explore the menu.
You are there to eat and the Sun Dial Restaurant offers an amazing lunch. I was almost tempted to order the Sun Dial Burger, then I chose the fried chicken breast with mac & cheese, and green beans. In my 41 year on this Earth, I have not tasted fried chicken like this unless my Mother made it. The honey drizzle made its way from the fried chicken to the mac & cheese and I would have never imagined that sweet mac & cheese tasted so good.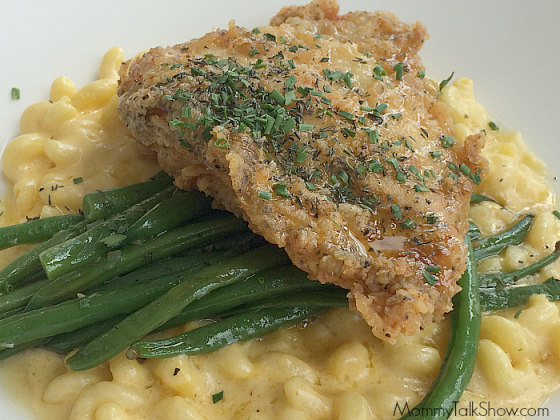 DO: Make it a special occasion.
I can see us making a big deal out of our next visit. Maybe for his sixth birthday or kindergarten graduation. I promised my Mother we'd take her to lunch at the Sun Dial Restaurant the next time she visits Atlanta.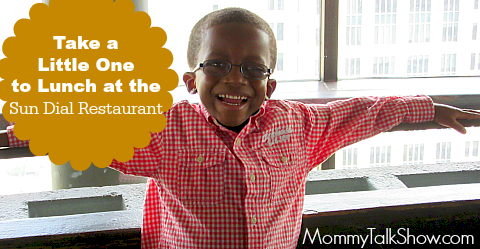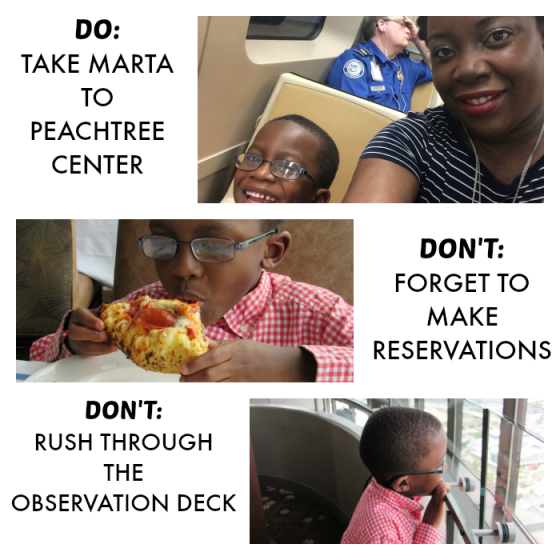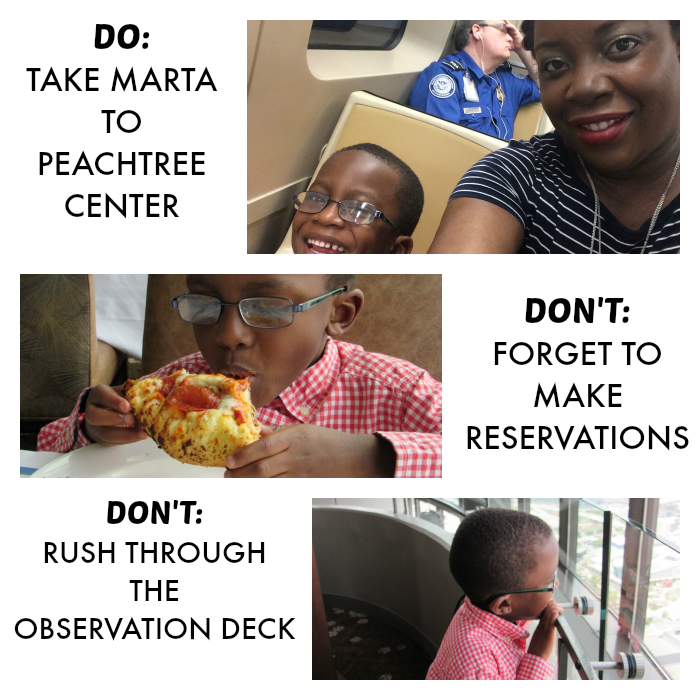 Talk back to me in the comments. Have you visited the Sun Dial Restaurant with or without your children? What's your favorite part of your visit? Can you think of a special occasion to take your children to the 71-story high restaurant?