This has been an intense sports month for A.J. We started attending a local church's summer basketball pick up game night AND he attended Braves Baseball Camp. (I'm a Braves Blogger for 2016 and will share news about the team, family fun and new Cobb County stadium.) For your six-year-old this may not be a big deal. But for A.J. it's A LOT because he's never played organized sports – until now. Before I get to baseball, let me tell you about his experience with basketball.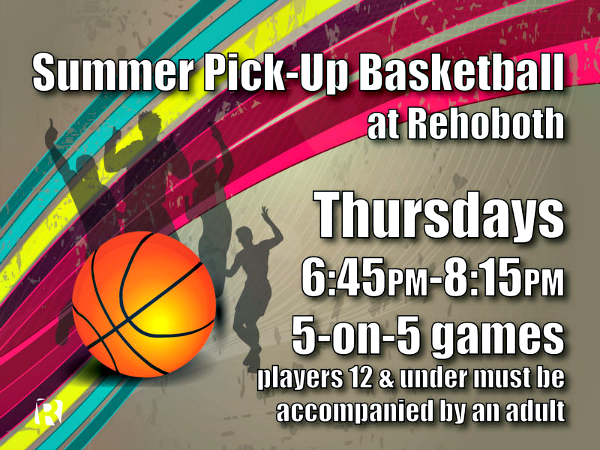 Here's a short video of him playing basketball that I shared on the Mommy Talk Show Facebook page. Thankfully organizers at Rehoboth Baptist Church in Tucker lowered the rim down to about eight feet.
Is Starting Sports at Six Years Old Too Late?
On the most recent night, the other players at pickup basketball have been few years older than A.J. When I told his team that he's new to basketball, they were really patient with him.
They passed him the ball lightly.
They let him travel and double dribble without calling him on it.
They gave him multiple attempts to shoot the basketball.
Even with all of this patience and the high fives and encouragement as we left the gym, his face was sullen and defeated.
"I'm too tiny," he complained. I did my best to reassure him this won't always be the case. He'll grow.
At bedtime, I asked him to remember his feelings about basketball.
Mom: Remember when you said "I'm too tiny"?"
A.J. "Yes." (insert sad face)
Mom: "Did any of those kids on your team tell you that?"
A.J.: Shakes his head no.
Mom: "You told it to yourself. You have to stay positive. Remember the lessons from Braves camp? 'Play the game' and 'Bounce, don't break'"?
How do you encourage your little athletes when they down and dismayed?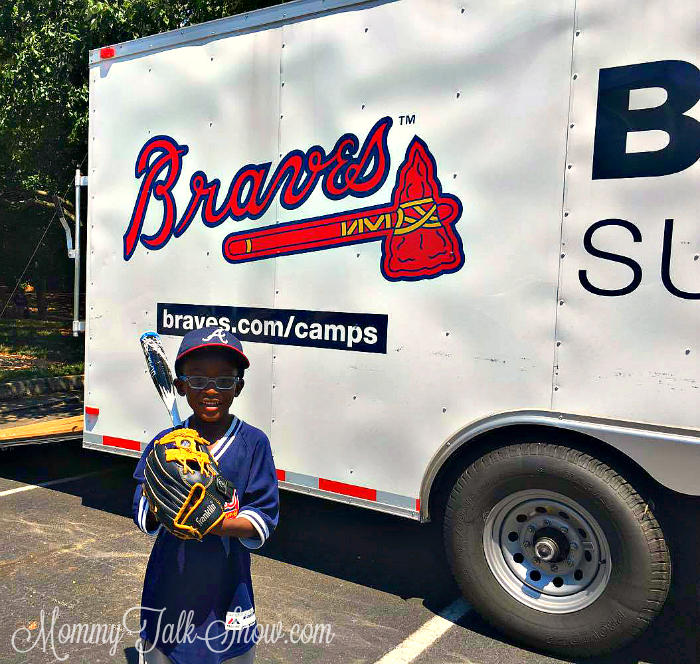 All week he's needed encouragement. His first day of Braves Baseball Camp was a little rough. Although I did my best to remind him there would be kids who knew A LOT about baseball and kids like him who are NEW to the game, he had a few sad moments. He didn't know the areas of the field or player positions AT FIRST. Fast forward a few days – his knowledge and familiarity with the game increase exponentially.
Thankfully, his coaches and teammates encouraged him all week. The coaches were great about giving parents a report each day about how their camper did.
I loved how there were three female coaches on staff too! Every once in a while, A.J. shows some signs of "sexism" and says things about what girls can do and what boys can do. I believe boys need to see women who can compete, have expertise and lead! Coach Amanda gave him a much-needed talk on the last day of camp about how practice and commitment are the key to success at sports. By the way, girls are WELCOME at Braves Baseball Camp. The fundamentals they explored work for baseball AND softball.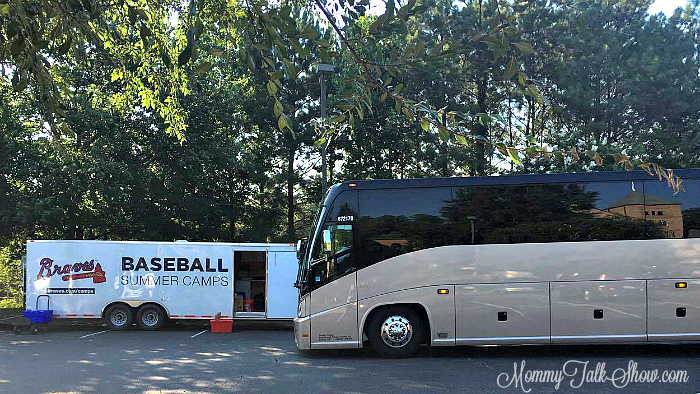 The high point of his week was his very first field trip. Each weekly camp includes a trip to Turner Field to tour the museum and meet Braves players.
A.J. and the campers met second baseman Jace Peterson and asked some great questions during the Q&A:
What's your routine on game days?
What do you eat for breakfast?
Has baseball changed your life?
Aren't those great questions? His coaches told A.J. they were moved by his questions and inquisitiveness.
So do I wish we'd started him with baseball sooner? Kinda. His interest level is high now. He can grasp a lot of the core ideas. He'd definitely be more advanced with the technical aspects of baseball AND basketball. But I'm also a firm believer that everything happens for a reason and WHEN it's supposed to!
Comment below: Did your children start playing organized sports earlier than six years old? How can you determine when they're ready to play sports? How do you handle their request to quit or change sports?