Call the Guinness Book of World Records because I think I have a perfect entry that's never been recorded: the earliest hour a child every complained "I'm bored" during the summer.
While for some people a trip to Michaels or a craft store is relaxing – they give me the hee bee jee bees. The sight of a sewing machine makes me cringe.
I am a non-crafty mom. So if you're like me you'll enjoy these simple crafts with stuff you already have around the house. Watch the video where talked about it on CBS 46's lifestyle show, Atlanta Plugged In, then get the supplies and directions below.
CBS46 News
3 Summer Crafts with Household Items
Watermelon Bags
This is a perfect sensory play project or tantrum tamer. The bag will look like a watermelon and kids will enjoy squeezing the beans that look like watermelon seeds around the bag.
Kids love to feel things that are gooey and colorful. This project creates BOTH without creating a mess thanks to trusty Ziploc bags. I also used Ziplocs for portion controlled smoothies.
Supplies: Gallon Ziploc bag,  Pink body wash or hand soap and dry black beans.
Directions: Add the body wash and black beans to to the bag. Double and triple check the seal on the Ziploc bag.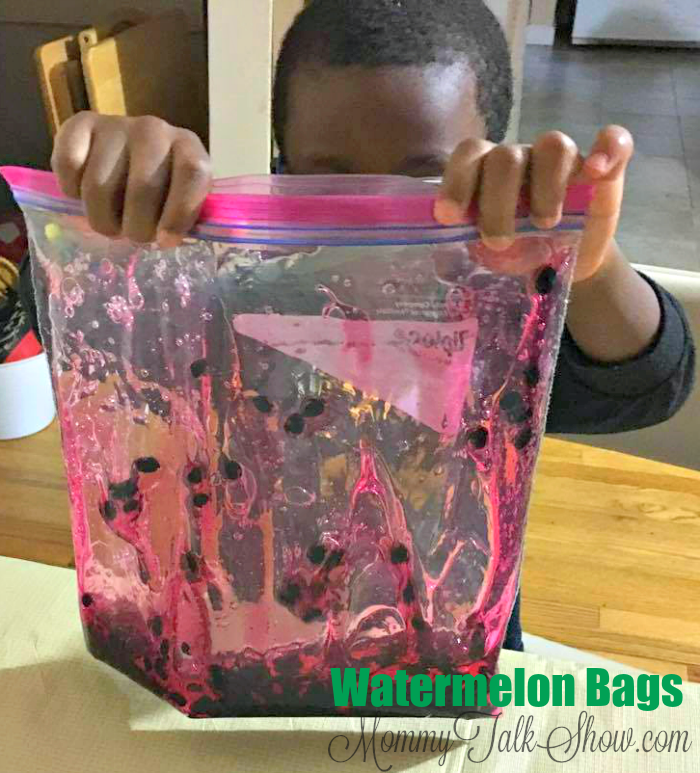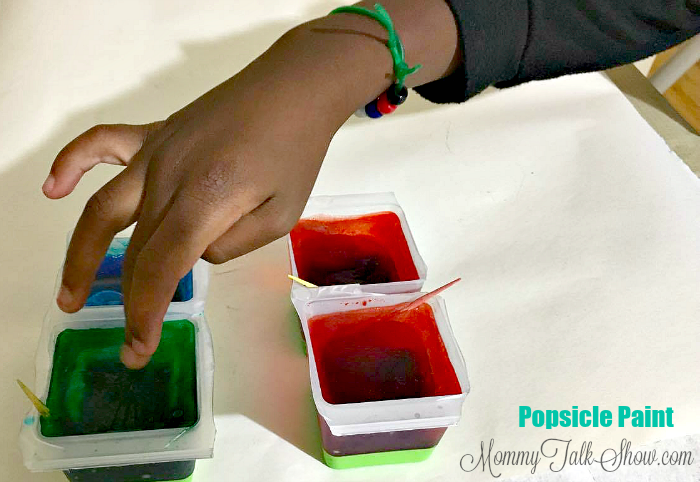 Popsicle Paint
I like this craft because you can start it at night and finish it the next day. Make watercolors with ice that children can use to paint to their hearts content.
Supplies: Food coloring, water, ice cube trays, popsicle sticks or toothpicks and construction paper.
Directions: Add food coloring to water and ice cube trays. Stick popsicle sticks and toothpicks. Once they're frozen solids, pop out the colored cubes, allow them to use the cubes to paint on construction paper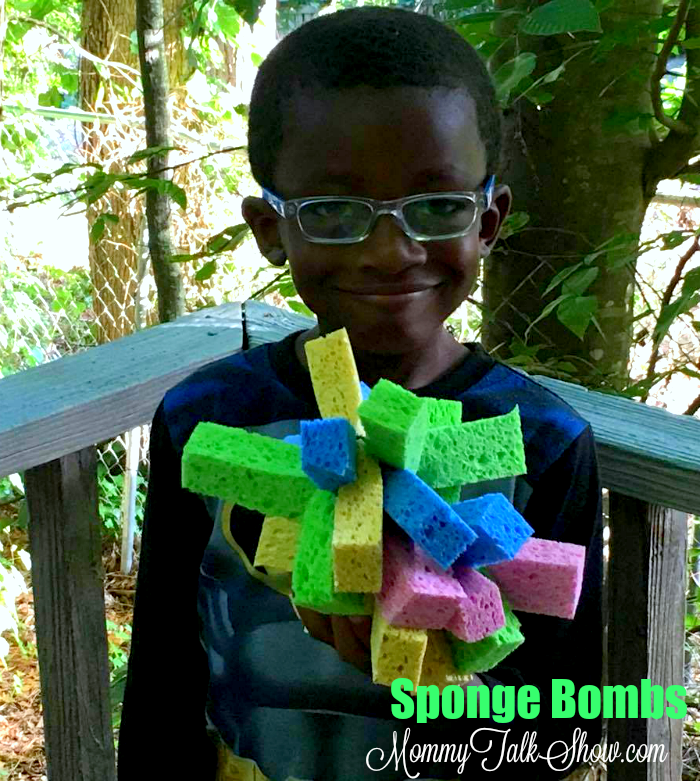 Sponge Bombs
Here's a safe alternative to water balloons.
Supplies: Colorful sponges, scissors and hair ties.
Directions: Cut the sponges into thirds length-wise. Criss cross the colors to create a star shape. Use a hair tie or rubber band to hold them together. Wet them and throw for your next water fight.