I just had a severe case of sticker shock when I went to refill A.J. prescription's for the EpiPen Junior at our local Kroger Pharmacy. I was told the EpiPen costs  – $623.
$623
$623
Let that sink in for a minute.
Epipen Costs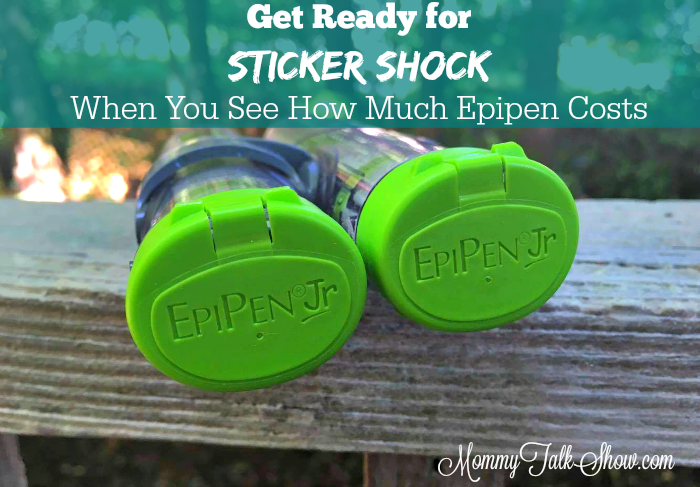 Then walk back into history with me when I purchased the same prescription twice in 2015 with the $100 off coupon Mylan Pharmaceutical (the maker of the EpiPen) provides. My out-of-pocket cost was $25 for the first two-pack of EpiPen Junior. The second two pack cost me NOTHING.
How did a life-saving prescription for our son's food allergies go from
$25 out-of-pocket to $623

in less than a year?

Click to Tweet: [Tweet "Why is 2016 EpiPen so high that many families can't afford it? @MylanNews"]
What is an EpiPen?
For the last three years as a food allergy family, we've kept EpiPens at our son's school and at home.
An EpiPen contains epinephrine, a medication to stop allergic reactions known as anaphylaxis. As of 2016, A.J. is allergic to shellfish, fish, nuts and eggs. If he ingests them, his body can react with potentially fatal results.
Here's how the Mayo Clinic website describes anaphylaxis:
The flood of chemicals released by your immune system during anaphylaxis can cause you to go into shock; your blood pressure drops suddenly and your airways narrow, blocking normal breathing. Signs and symptoms of anaphylaxis include a rapid, weak pulse, a skin rash, and nausea and vomiting. Common triggers of anaphylaxis include certain foods, some medications, insect venom and latex.
An EpiPen is an auto injector that can immediately get the medication into an allergy sufferer's system to stop the shock.
I've never had to administer it to A.J. THANK GOD. He's had two allergic reactions – to nuts and seafood – that resulted in extreme vomiting less than 30 seconds after he ate the food.
EpiPen Maker Mylan Pharmaceutical's Statement
There is a lot of speculation that the reason the price has gone up is because there is only ONE MAKER of the EpiPen, Mylan Pharmaceutical.
A previous competitor, the Auvi-Q auto-injector, was recalled in 2015 due to improper dosage concerns. Before it was recalled, we obtained two of them with no out of pocket costs thanks to a manufacturer provided coupon.
When I emailed Mylan Pharmaceutical and told them I'd be sharing my experience with the price hike, I received a really long statement about the price hike families are experiencing in 2016. I'll share the highlights of what allergy families REALLY want to now.
"Mylan does not set the final retail cost of its products charged to patients."

"With changes in the healthcare insurance landscape, an increasing number of people and families are enrolled in high deductible health plans. This shift, along with other insurance landscape changes, has presented new challenges for consumers, and they are bearing more of the cost."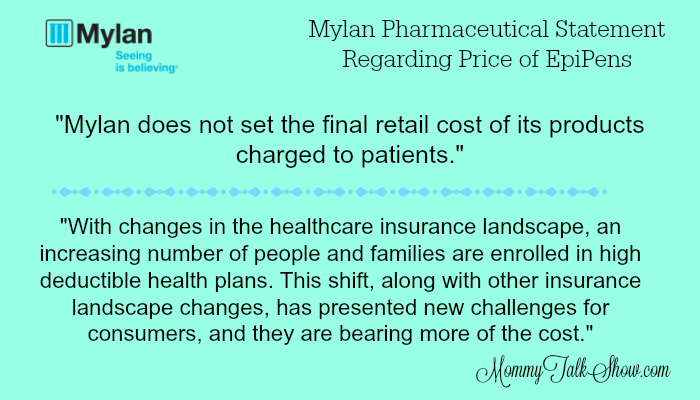 I see it as a dangerous combination of blame that can have ridiculous results. Between high prescription deductibles AND the increased price of the medication – families are burdened with a medication cost anywhere from $600 to $1200.
What Can You Do If You Can't Afford an EpiPen?
EpiPen Coupon
Mylan Pharmaceutical provides a $300 off coupon (as of August 26, 2015) that has the potential to reduce your co-pay to $0 depending on your insurance.
Mylan Patient Assistance
Mylan offers a patient assistance program for patients who are uninsured or have limited income.
School Program
EpiPen4Schools® provides four (4) EpiPens, replenishment, storage and training information to U.S. schools. Tell your local school officials to apply.
Insurance Company Appeal
Food Allergy Research & Education (FARE) explains how to appeal to your insurance company if it denies coverage.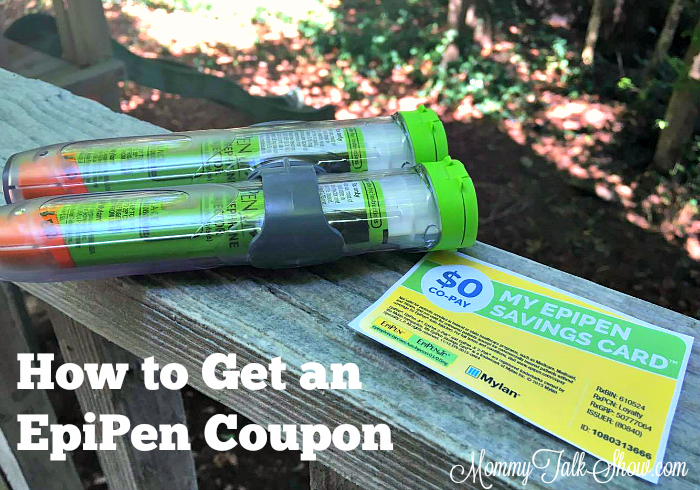 Epipen Price News
The high price of epipens is making headlines world wide.
Denver Post: Allergy sufferers caught between EpiPen price hike, health plan crunch
Slate.com: EpiPen costs have soured 450% in the last 12 years
My Plan to Handle EpiPen Price
One of A.J.'s two packs of the EpiPen Jr. doesn't expire until November 2016, so I will keep that one.
The other one expired in early July 2016 (right before I made this post) and I plan to use it past the expiration date.
I will continue to call around and seek the lowest pharmacy price for the EpiPen Jr., then use the $100 off coupon to lower the price.
I will recommend that administrators at his new school apply for the EpiPen4Schools®   program to keep them stocked in the nurse's office in case of emergency.
I'm also considering appealing to my husband's insurer.