Our family of three has only had a handful informal family meetings – usually over a weekend dinner, on a long road trip, or on a Saturday morning when we are all piled up in our king sized bed together.
Meeting wherever you are and whenever you have time is better than not meeting at all.
But to hold an informal meeting (like we have) or a regularly scheduled family meeting, I think these ground rules are important:
Designate a time and stick to it. 
Give everyone a chance to speak.
Sit so everyone can see each other.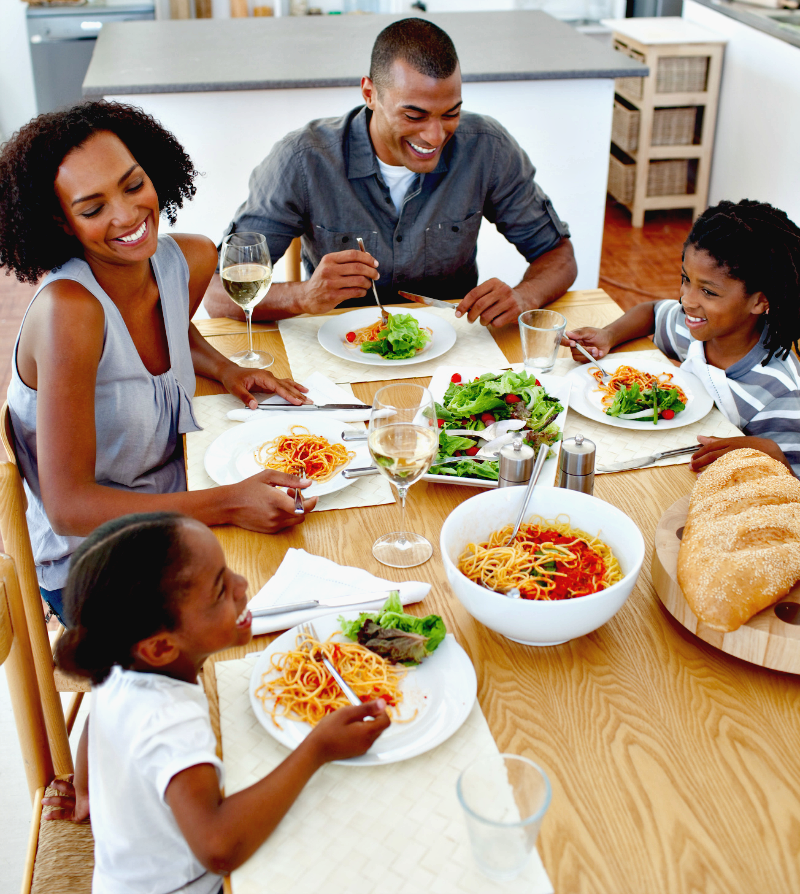 Life Events Require a Family Meeting
1.  Major Illness or Death – Loss of life and a major illness are both times to sit everyone down to discuss what happens next. Be prepared to answer your child's questions about medical treatment and hospitals. Children will ask about death, funerals and why the deceased looks like they're asleep. In Atlanta, Kate's Club is a grief support group for children. I recently met a mother whose daughter joined Kate's Club after losing her baby brother to Sudden Infant Death Syndrome (SIDS).
2. Dietary Change – As a food allergy family, we often have to discuss what types of food we're serving. Your family may decide to go vegan, vegetarian or live gluten-free for health questions. Prepare some menu ideas and recipes that allow everyone's input at your family meeting about dietary changes.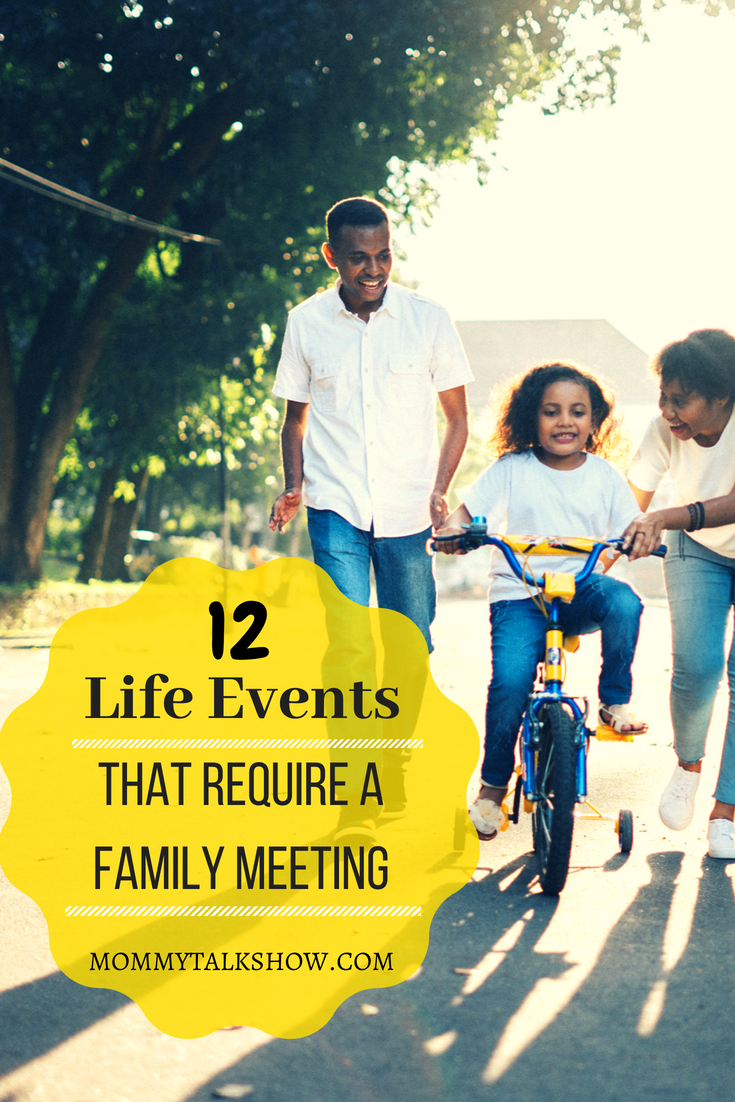 3. Move  – In Atlanta, the one constant for young families is a major move. Either they moved here OR a new job will necessitate a move away. One of my mommy friends that I met here has moved twice in six years. At a family meeting about your next major move you'll need to discuss housing, schools, budgets and logistics with your family.
4. New Job – Just live a major move, a major job change can affect your entire family. A parent's new job may require longer hours, travel or even flex time to work from home. Maybe Dad took a pay cut for his new job and it'll require some budgetary changes. Can your children go to work with you for a few hours to learn more about the new job?
5. Back to School – This is the most hectic time of the year, even for us and we have just one school aged child. Between back to school shopping, schedule changes and new teachers, it's a beneficial time to sit down and go over your family's expectations for the new school year. Discuss morning routines, after school activities and education goals. More on the goals later!
6. End of the School Year – Take a look back at the successes and areas for improvement in the past school year. Is anyone in your family taking summer classes? What's ahead for summer camp? Is your teenager getting a summer job?
7. New Baby or Adoption – Is your family growing or changing? A new baby and adoption deserve attention in a family meeting. Are you moving to a larger home to accommodate the new family member? Will children double up in their rooms or get a bunk bed to make more space?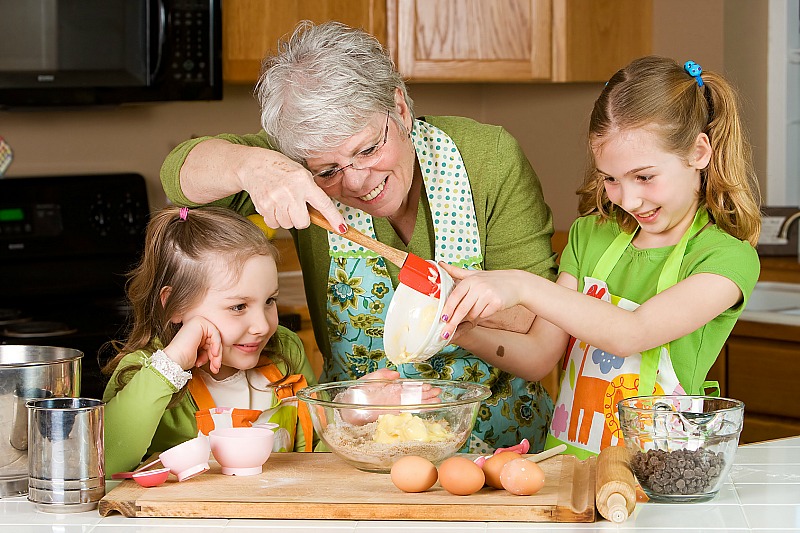 8. Relative Visit  – Is Grandma or another relative coming to stay for a week or two? Go over their likes, dislikes, ways to make them feel welcome and any group activities you have planned.
9. Big Purchase – Are you adding a pool in the backyard or buying a pool table for the family room? What are the expectations or rules regarding the use or care of these expensive purchases?
10. Allowance – When A.J. turned four years old, we started his weekly chores and $1 allowance. Is it time for an allowance for your little ones? Are you adding new responsibilities? Talk it over and consider creating a chore chart. A.J. already has long-term plans to save his allowance to purchase a car when he turns 16.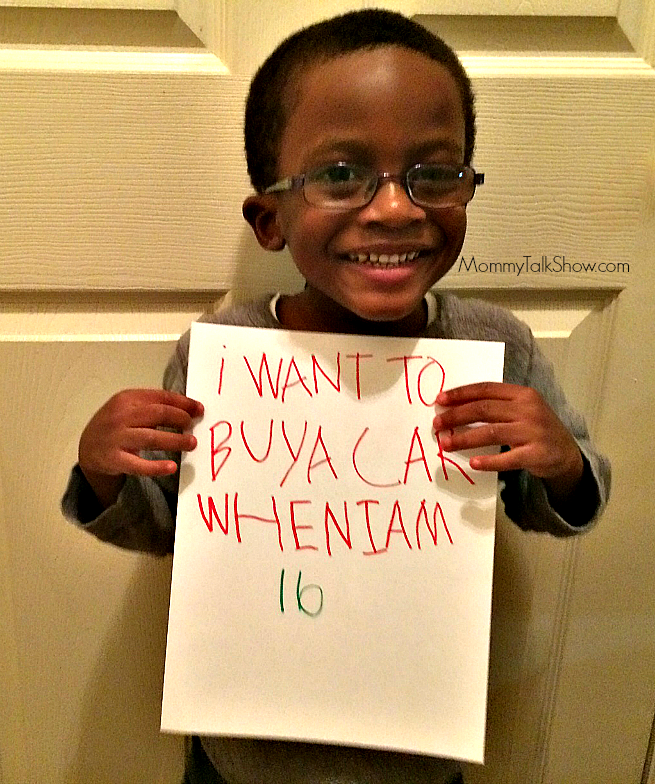 11. Pets – We've been promising A.J. a pet (or two) when he gets a little older and can handle the care of it. Whether you're getting a new dog, cat, ferret or pig – you'll need to discuss how it will change your family's lives. Who's naming the new pet? What breeds work best for your family? Keep in mind: we often outlive our fur friends, so be prepared to answer questions when they pass away.
12. Major Holidays – Our Christmas was a whirlwind between the travel and budget. Are the holidays just as hectic for you? Sit back and have a discussion about food, new traditions or any other logistics that change around the holidays. In fact, December was a fun-filled month because we also took Carnival Cruise where A.J. created a fun video of his memories.
I'd love to share another tool to help your family make major decisions together. When you subscribe to our newsletter, you'll receive a free download of my Family Goals Planning Guide.  You can print before your next family meeting OR sit around your device to complete it online.