For days after we returned home from our Carnival Cruise on the ship, Glory, our son A.J. could not stop talking about all the fun he had. From the games he played with his age group at Camp Ocean to the access to pizza 24 hours a day at the Pizza Pirate on the Lido Deck. This child was over the moon! He touched a baby sea turtle in the Cayman Island Wildlife Adventure, and then made friends with a starfish when we went on a relaxing beach excursion in Belize.
We gave A.J. a little quiz a few weeks after we got home to see if what he'd experienced had made lasting memories.
But first, here's his experience as Kid Carnival Cruise Correspondent (I made up that term, by the way).
Video: Carnival Cruise Kid Correspondent
For a 5-year-old he did pretty well, if I don't say so myself. Let's get to the quiz to test his memory.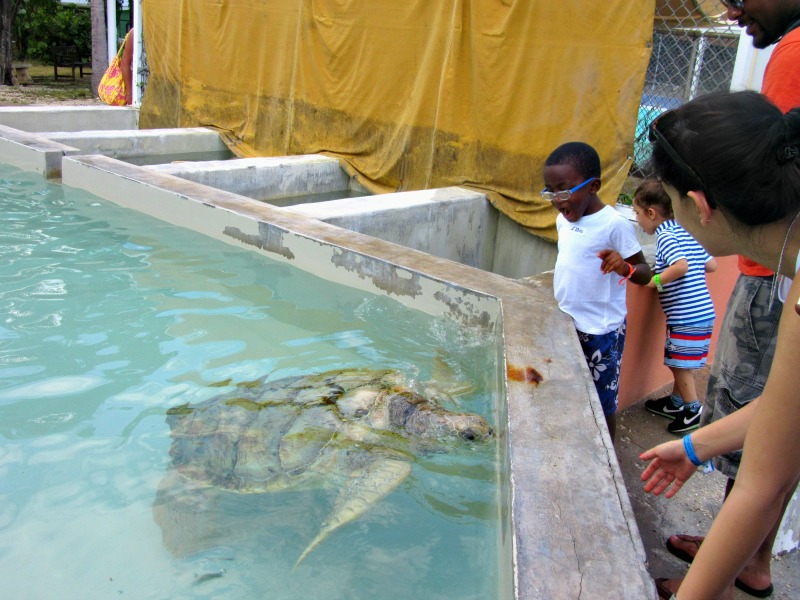 Question: How big can sea turtles grow as the Cayman Turtle Farm?
His answer: 500 pounds (CORRECT)
Question: What kind of animal was the towel guy you met on the pool deck of Carnival Glory?
His answer: Elephant (CORRECT)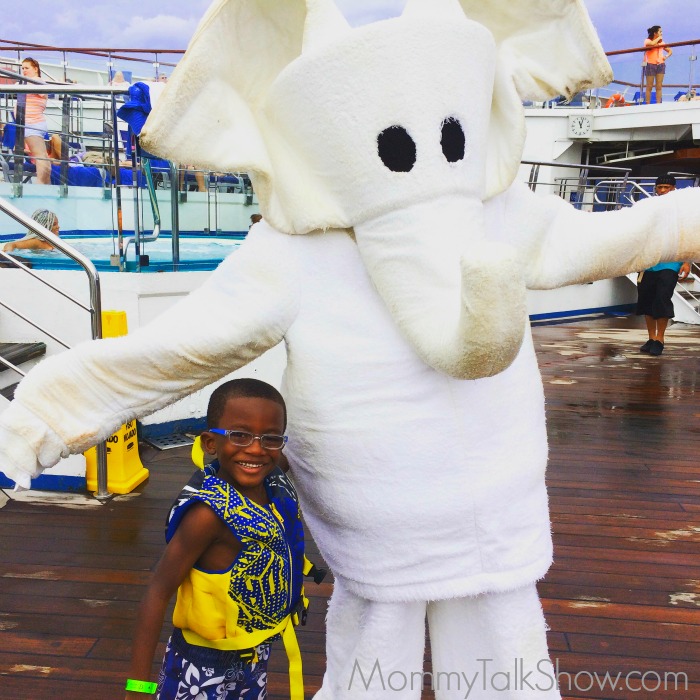 Question: What sports did you and Dada play on the cruise together?
His answer: Basketball and golf! (CORRECT)
Question: When we went to the beach in Belize, were there crabs or starfish in the small pond for you to touch?
His answer: Starfish (CORRECT)
Question: On the flight home from Miami to Atlanta, what did the pilot give you?
His answer: A seat in the cockpit! (CORRECT)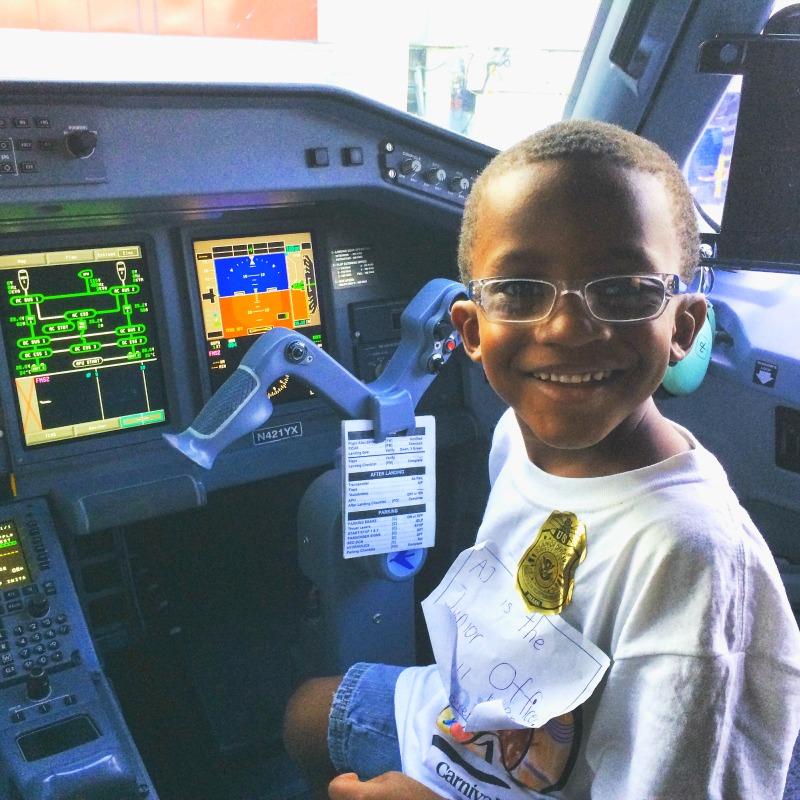 Even this morning over breakfast, A.J. said he'd love to go back in a Carnival Cruise to take on the same water slide that initially intimidated him, then he couldn't resist sliding about 20 times a day.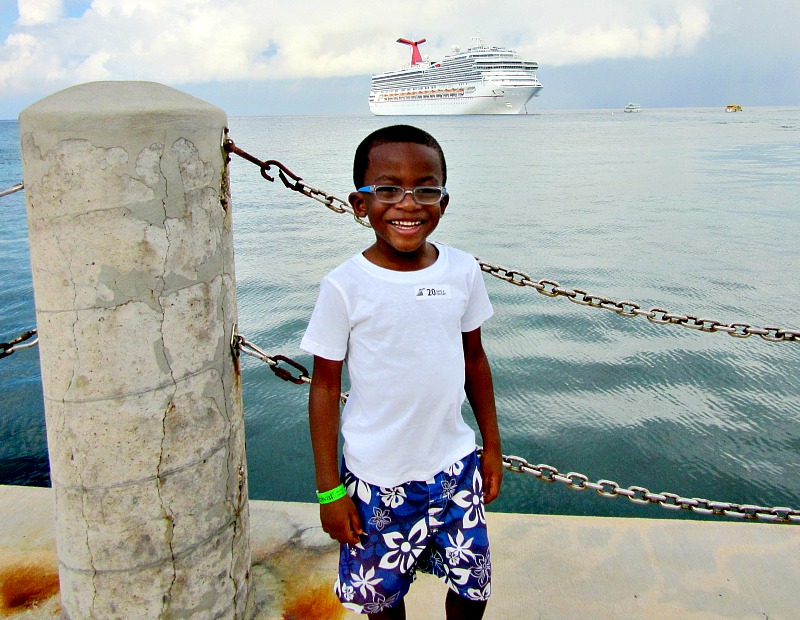 I highly recommend that your next Carnival Cruise with the family includes an opportunity for your children to take their own photos or create their own video. This way they're deeply involved in the process whether you want to create a photo book or your own video series.
Comment below: How long do your children talk about their vacations when they're over? If you quizzed them about last year's summer vacation or Spring Break trip, would they remember the little details?
Would you like to know what it's like to go on a Carnival Cruise with a family of six? Here's insight from my fellow Georgia blogger, Serious Krystyn, who breaks down everything you need to know about making a family cruise work.
This post was created for Away We Go with Carnival, the destination for getting in the getaway state of mind. Head on over.