When I moved to Atlanta in 2009, I only knew a handful of people and most of them were NOT parents. Since I became a Mom and launched my blog soon after, I had to get out there and get connected. I turned to the social media site, Meetup to meet like-minded people. I met moms and entrepreneurs back then who are still my Facebook friends seven years later.
I get inbox questions on Facebook about once a month from moms asking where they can host a kid-friendly meeting or just want a playdate where you don't have to feel the pressure to clean their house. Here are some family-friendly places to host an Atlanta Mommy Meetup and most offer free Wi-Fi.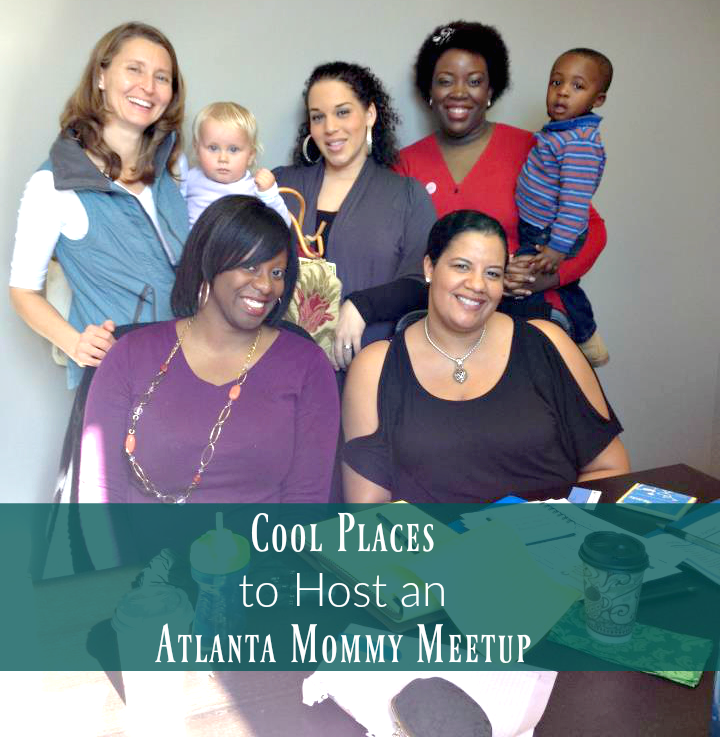 Cool Places to Host an
Atlanta Mommy Meetup
HippoHopp
Atlanta's indoor eco-friendly playground is one of the first places I met moms with children who are A.J.'s age back in 2010. He was just a toddler, but I was in need of adult conversation while he played. Kids under one are free, there's a toddler area for the littles and plenty of space for older children to run around. Now it's my go-to for after school playdates and on days when school is out. Breastfeeding moms have a private nursing room at HippoHopp too and it's locally owned! We also hosted A.J.'s fourth birthday party at HippoHopp and had a blast.
Address: 1936 Briarwood Court in Atlanta
Phone: (404) 634-4964
Online: HippoHopp website
Cost: Kids under one year olds are free; one & two year olds are $5; ages three to 10 are $9
Food & Wi-Fi: No outside food allowed |Organic cafe with pizza, wraps and smoothies | Free Wi-Fi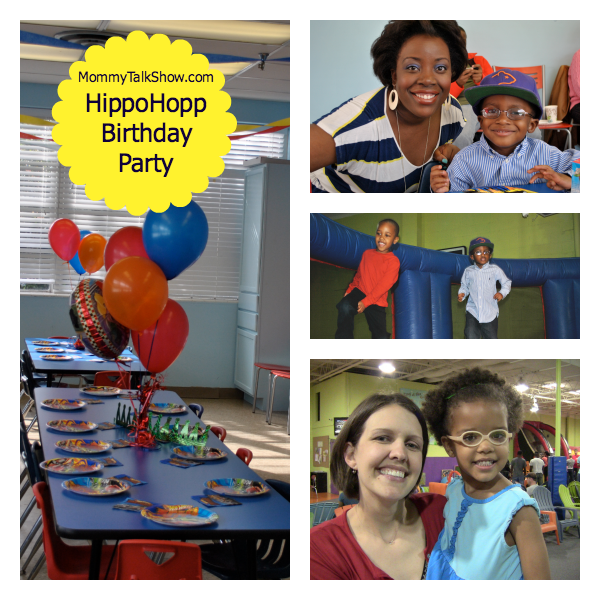 Olivia's Dollhouse Tea Room
For moms and daughters I can't think of anything better than a dress-up party play date where costumes and jewelry are provided. My social media client, Olivia's Dollhouse can host a weekday (Monday – Thursday) dress-up party for 14 girls and their moms. While you're having a brief mommy meeting or focus group and using the complimentary Wi-Fi, your girls will live out their dreams in the Olivia's closet. Split the dress-up party cost ($250) among the attendees and it's less than $20 per person. Boys are welcome too!
Olivia's also hosts princess birthday parties with custom themes and princess appearances from Queen Elsa or Sophia the First.
Address: 5075 Abbotts Bridge Road, Suite 500 in Johns Creek
Phone:404-908-9073
Online: Dress-Up Party at Olivia's
Cost: Party pricing starts at $250
Food & Wi-Fi: Light snack is included with a dress-up party; ask about bringing your own food | Free Wi-Fi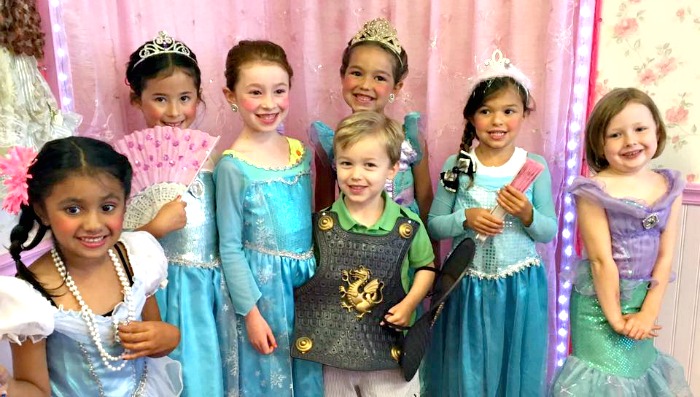 Sensations Therafun
I've also visited locally-owned and operated Sensations Therafun on snow days (yes, that happens occasionally) and school holidays. Although the multi-sensor activity center is designed for special needs children and their families, everyone is welcome. A.J.'s favorite things to do are the indoor bike track and zip line.
I can see this as a mommy meetup idea if you have more active children who you'd like to jump around with. Maybe a fit mom idea.
Summer camps and therapy by appointment is available at Sensations Therafun too.
Address: 1704 Chantilly Drive, Atlanta
Phone: 404-634-3500
Online: Sensations Therafun FAQ's
Cost: $17 daily entry free per child; sibling discounts + monthly and annual memberships available
Food & WiFi: Bring your own food and eat in the dining area; vending machines and snacks for sale | No Wi-Fi

Happy Mango
This eco-friendly retail store also welcome moms to sit, meet, play and shop. It's mommy owned and operated with plenty of items you for family will love. For diaper wearing and "green" mamas who like to connect, I see this as the perfect place for a playdate.
Breastfeeding moms with are going through Kirkwood can stop by anytime to use the nursing area.
Address: 1996 Hosea L. Williams Dr. in Atlanta
Phone: (404) 600-8387
Online: Happy Mango on Facebook
Cost: Flat Free to reserve the space OR agreed upon shopping minimum for a mommy group.
Food & Wi-Fi: Ask about bringing outside food | Free Wi-Fi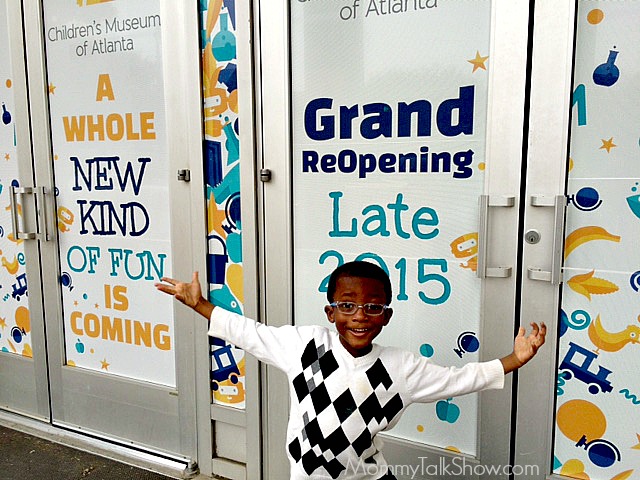 Children's Museum of Atlanta
Children love exploring the Children's Museum of Atlanta's exhibits, experiments and live shows. After the redesign in 2015, A.J's been asking to go back even more than usual. There's always a new exhibit or theme almost every month like the Magic Tree House coming in October.
Moms can easily chat while their children move from station to station. There's plenty of seating around and a dining area for the food you bring.
Book a birthday party there, as well.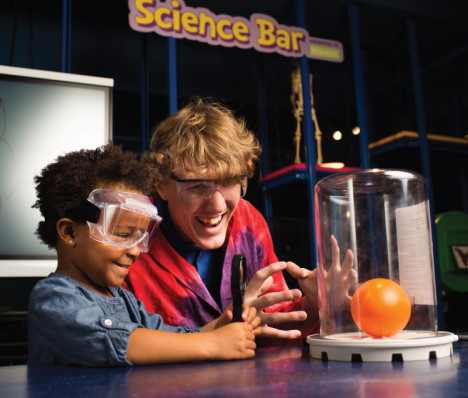 Address:275 Centennial Olympic Park Drive, NW in Atlanta
Phone: (404) 659-5437
Online: Children's Museum of Atlanta
Cost: Target Free Second Tuesday of the month | Adult & Child Admission & Annual Memberships
Food & Wi-Fi: Outside food is welcome | Free Wi-Fi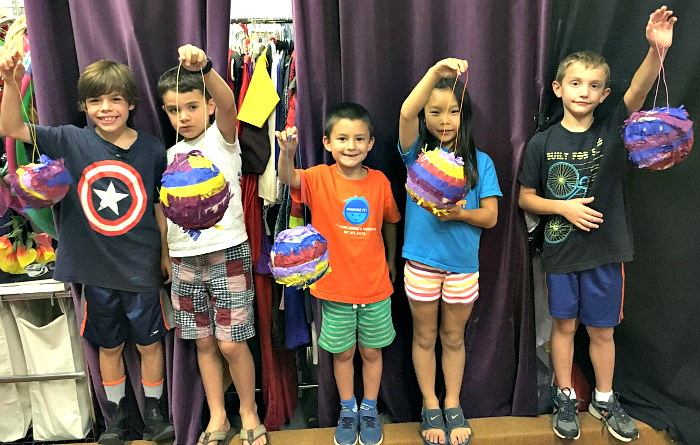 Zone of Light Studio
I've been meaning to visit Zone of Light Studio and I can't wait to register A.J. for an art class or school is out camp there soon. It's mommy owned and operated.  This 9,200 square foot space is available for meetings, parties and events. The large warehouse has five restrooms (three are handicap accessible), a kitchen prep space, a large art/meeting room, a board game room, a dress up room and a black light room.
Art class and camps are available too for a variety of age ranges.
Address: 1202 Zonolite Rd in Atlanta near Emory University
Phone: 404-663-8252
Online: Zone of Light Event Space info
Food & Wi-Fi: Bring your own food | Free Wi-Fi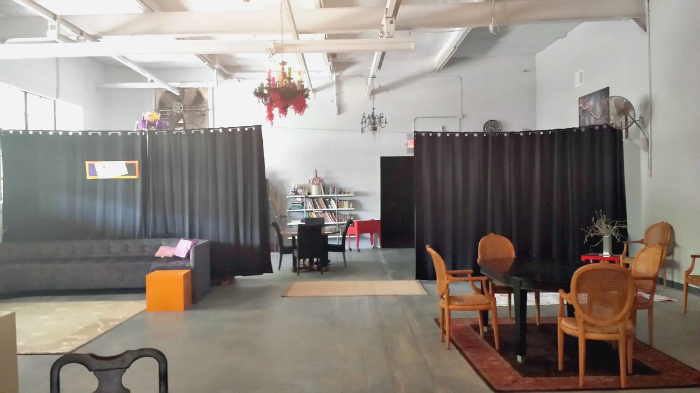 [Tweet "Here are #ATL Mommy Meetup Ideas @ZoneofLightATL @HappyMangoATL @ChildMuseumATL"]
Atlanta Moms, I've got you covered with some more fun ideas:
Our Favorite Kids Eat Free Atlanta Restaurants | Complete List of Atlanta Lactation Rooms | 6 Services All Atlanta Parents Should Use