A HippoHopp Birthday Party
When I asked A.J. where he wanted his 4th birthday party, he immediately yelled "HippoHopp!" It's one of his favorite places to play in Atlanta, whether we're hanging out together or his friends come along. We invited our family and close friends to HippoHopp (1936 Briarwood Ct. NE off of I-85 South access road) and chose the Deluxe Birthday Party for 16 guests (value: $349) with a Hotwheels theme. Keep reading for my review of a HippoHopp Birthday Party detailing what's included and how our guests enjoyed themselves.
Welcome to HippoHopp
Our private room was set up when we arrived with decorations and A.J.'s name on the chalkboard so the guests could see. The host, Ashley, answered all our questions and kept the party flowing. She reminded guests to put their shoes in the assigned bin before they headed out to hop, and to put their gifts in a bin that my husband easily carried out to the car.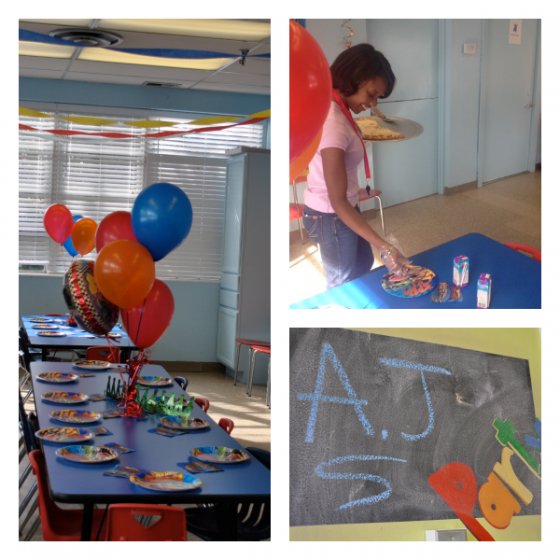 Hopping Time
While our guests were impressed with the room, A.J. and the little ones were all ready to hop and play the second they arrived.  It was ideal for a multi-age party since our guests ranged from one to four years old.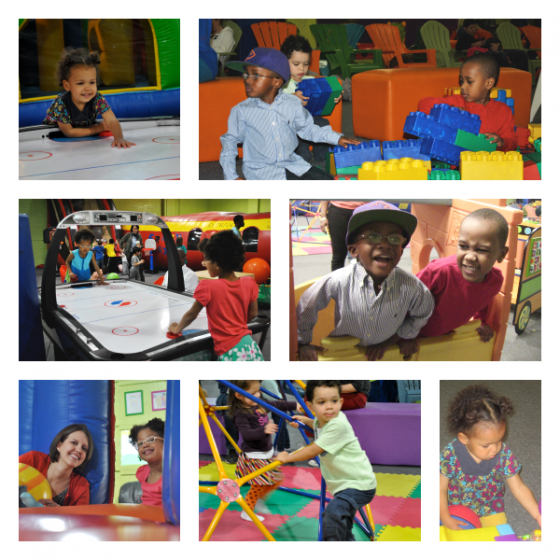 Time to Eat
The Deluxe Birthday Party for 16 includes two delicious pizzas made on-site (organic options available) and juice boxes for the kids. The HippoHopp Party Menu lets you add on additional food for the adult guests, so I ordered additional pizzas, a coffee station since we had a 10:30 a.m. party, a chicken nugget platter, fruit tray and bottles of water for the guests. Best of all, when everyone was done eating I didn't have to lift a finger. Ashley set-up the plates, served the kid guests and cleared the plates when were through.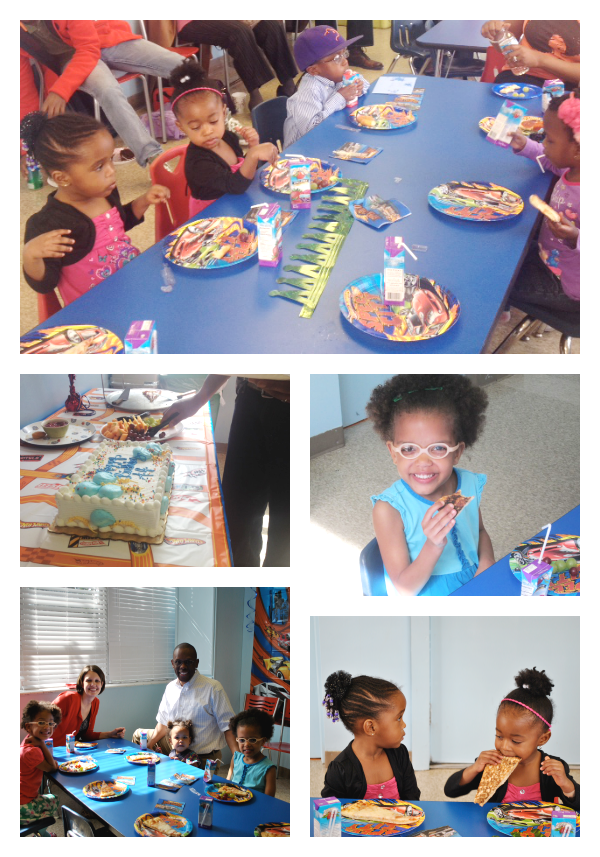 Video: Happy Birthday Song
Thank you to Antoine Sr. for shooting this video.
A.J. had a blast. He celebrated at his favorite Atlanta play space and got to see his family and friends.
About Hippo Hopp
The locally-owned indoor playground has won Best Birthday Party and Event Space in Atlanta for 2012 & 2013 by Kudzu. HippoHopp is proud to be green, by recycling and using non-toxic, biodegradeable cleaning products. Mompreneur and HippoHopp Owner Wendy Syed sponsored a Mommy Talk Show webisodes series you can watch here. Like HippoHopp on Facebook and read the rave reviews from guests on Kudzu.
Moms, I also recommend that you ask your friends to take photos for you so you end up in the pictures. I have a horrible habit of always being behind the camera and I'm never in the pictures. Special thanks to my friends Nicole and Brittany for taking photos for us.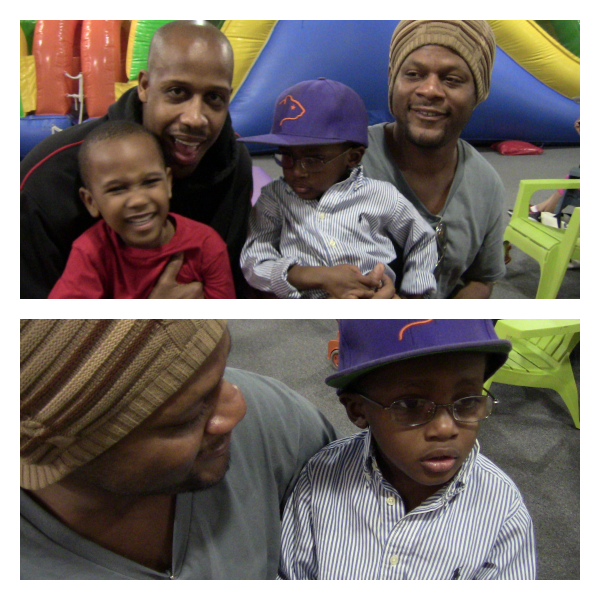 Are you planning a kids birthday party in Atlanta? Would you like an effort-less, fun option for young families? Then make sure you look into a HippoHopp Birthday Party and use the social sharing tools to share this review on Facebook or…
Pin this image: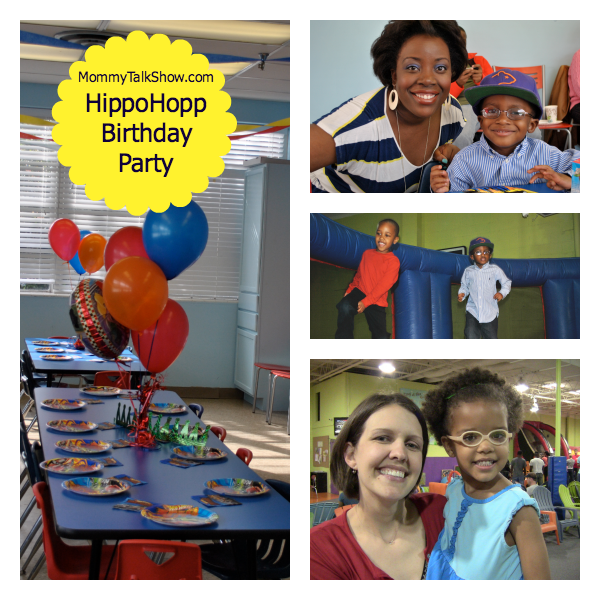 Click to tweet:
See the @hippohopp Birthday Party Review #hippohoppfun – http://t.co/nHtq1nR4tw via @MommyTalkShow #ad

— Joyce Brewer (@MommyTalkShow) March 24, 2014
We're delighted to be featured on the 365 Atlanta Family Kids Birthday Party List.